"Leave your cares behind and enter Maison d'Hôte for an all-inclusive week of fine veggie dining. Relaxing rural retreat with heated pool and friendly hosts."
Highlights
Gloriously rural setting in Poitou-Charentes | Converted 16th century mill house with heated pool | All-inclusive drinks and food | Fantastic vegetarian and vegan meals | Warm and friendly hosts | Sociable meal times | Walking and cycling maps and route plans | Variety of bikes for hire | Nearby spots include: la Rocher Branlant, l'Absie village, Coulonges-sur-l'Autise market, le Beugnon lakes, Faymoreau mines, Marais Poitevin, sympathetically restored abbeys at Nueil-sur-l'Autize and Maillezais, the Marais Poitevin, Mervent Forest and Vouvant |
Description of Vegetarian holidays in France
Come and join convivial hosts, Carolynn and Peter, at the characterful Maison d'Hôte for a glorious all-inclusive week of walking, cycling, and leisurely vegetarian and vegan dining.

Although the walking and cycling bits are entirely optional both activities do provide ample chance to work up an appetite, and what a bounty of gourmet veggie and vegan delights await.

Note: You might also be pleased to learn that non-veggies are welcome, too. This is often appreciated by couples with different dietary requirements e.g. one is vegan whilst the other is almost completely carnivorous.

Although vegetarianism and veganism hasn't wholeheartedly been embraced by all of France it certainly has at the Maison d'Hôte. Set within a peaceful rural paradise in Poitou-Charantes, this carefully converted mill house, dating back to the 1600s, boasts an established and rightfully proud tradition when it comes to creating the very best in vegetarian and vegan dishes.

New menus start on the majority of Sunday afternoons to provide guests with fresh and varied seasonal fare all the way through from May to September. En famille evenings meals are a popular feature of holidays at the Maison d'Hôte. Evenings begin with guests and hosts gathering for aperitifs-at-seven. This is followed by a leisurely four-course meal with superb cuisine and plenty of excellent wine – a different wine each evening. A lot of lively conversation ensues. Evenings are always unobtrusively managed to ensure that nobody feels excluded

There's a real art form involved with conjuring up vegetarian and vegan dishes and you'll be treated to hand-picked and well prepared local ingredients combined with the chef's imaginative and creative flare. Evening aperitifs are also greatly anticipated, often just as much as the quality of the wine served with meals.

A heated swimming pool, gorgeous rural surroundings and nearby medieval towns and villages all add to the ambience of fine food and genial hosts. Relaxation is not a choice, it simply happens.

Springtime in Poitou-Charentes provides verges scattered with wild flowers and a luscious green blanket from where to sit and soak it all in. Le Beugnon lakes is a favoured spot, especially for the civilised weekly picnics that are held for hosts and guests. Note: although it can be handy to brush up on your French the lingua franca at Maison d'Hôte is English.

In summer relaxing by the pool or in the shade of the pergola is a great way to cool-off. The pool is always inviting – early and late in the season the water temperature is heated to a comfortable 27-29°C.

Of course, getting out and about by bike (bikes are available to rent for a reasonable price) or on foot is always a great way to explore in the countryside. The Maison d'Hôte provides a varied selection of walking and cycling itineraries backed-up by sets of highlighted maps and route notes. Your hosts are pleased to provide advice, information and support regarding the itineraries as well as other places of interest and best places for seeing birds. For horse riders, your hosts will introduce you to the local horse riding school.

Lonely Planet nominated Poitou-Charentes as one of the world's top ten destinations for tourists back in 2012. Thankfully, it went unnoticed and you'll still find a treasure trove of cultural, historic and natural sites, often without another soul in sight – especially in May or September.

As the Maison d'Hôte is also blissfully free from the tappings of tiny children's shoes we can highly recommend it for vegetarian and vegan couples or small groups of friends. Of course, you can come on your own if you wish. There will always be a place set at the table for you, and plenty of people to chat with, if you're feeling in the mood.

As everything is included in the extremely affordable price - even holiday postcards – you can rest assured that stress is not something that you'll have to consider. All drinks, four course meals, packed lunches, a well-stocked drinks fridge – available to guests 24/7. All included. Not an issue. Beer, cider, aperitifs, free flowing wine with meals; come on, it's all part of the overall price. It's like a dream.

Accessible by road, rail, air and ferry, the Maison d'Hôte is an oasis in the rural idyll of Poitou-Charentes. Far from traffic and light pollution but close enough to walk, cycle or drive to a variety of recommended locations or seek out a few secret spots.

All that's left for you to do is come and see for yourself.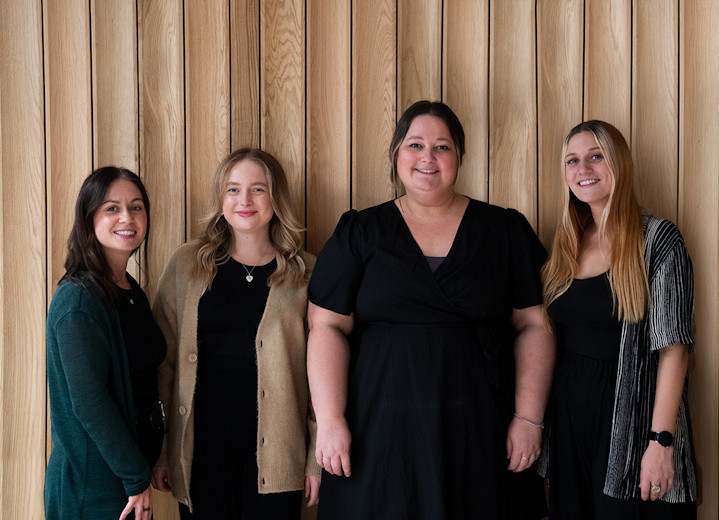 Check dates, prices & availability
Responsible tourism
Vegetarian holidays in France
Carbon reduction
Your holiday will help support local people and conservation. We must also reduce CO2. Learn about the CO2 emissions of this holiday and how to reduce them.
The proprietors and hosts of the holidays, Carolynn Grimaldi and Peter Roche, are personally committed to reducing carbon and other harmful emissions in an effort towards (all being well) avoiding, or at least minimizing, planetary climate change due to the effects of human activity.

It is concluded generally that travel over long distances produces more carbon and other harmful emissions relative to travel over short distances. It follows that local holidays are less climatically damaging than distant holidays. Holidays at the Maison d'Hôte are comparatively local to Britain and western Europe, with the notable added attraction of being remote, off the usual tourist trail and yet easily accessible.

The holiday operation at the Maison d'Hôte started in 1993. The Maison d'Hôte is accommodated in ancient watermill buildings predating the year 1650. During and since conversion of the property to a Maison d'Hôte, the buildings and infrastructure have been and will continue to be improved with a view to greater energy efficiency as technology and funds permit. This ongoing process is intended to result in reduction carbon and other harmful emissions.

At present, many journeys on behalf of the Maison d'Hôte are made using a relatively low-emission fuel-efficient hybrid vehicle. At the Maison d'Hôte, the conversion to low-emission transportation is at the beginning of an evolution corresponding to technical and local infrastructural developments and availability of financial resources.

Guests on holiday at the Maison d'Hôte are mostly active in the countryside and rely on a portable supply of drinking water. In this connection, each guest receives as a gift a high-quality stainless-steel vacuum drinking water flask. This is as an investment toward reduction in single use plastic bottles. Reduction in use of single use plastic bottles lessens the carbon emissions involved in the production and distribution of the bottles as well as the environmental blight created by careless disposal of plastic. The stainless-steel bottles are suitable for both water and other beverages and are obviously recyclable at the end of their usefulness.

Winter heating of the Maison d'Hôte is mainly by logs. The logs are cut from adjacent woods thereby eliminating the environmental impact of transportation to point of use. The logs are dried naturally onsite thus removing necessity for kiln drying. With regard to the carbon cycle of trees, it is noted that older trees are less effective a trapping carbon than newer growth. Auxiliary winter heating, when the outside temperature drops below -2°C or -3°C, is by gas central heating using a relatively fuel-efficient boiler.

Transfer services between the train station and the Maison d'Hôte are without charge. This is to encourage guests to travel by carbon emission efficient train rather than by car and ferry or air. The transfer is a forty-minute car journey.

Holiday activities at the Maison d'Hôte – walking, cycling, swimming, relaxing, bird watching, etc, as well as eating good food and enjoying excellent wine in the company of others who have been similarly attracted to the Maison d'Hôte – each may be regarded as a low carbon emission activity.

Food and beverages for consumption at the Maison d'Hôte are sourced as locally as possible to minimise carbon emissions resulting from transportation and to maximise benefits to the local community.
Environment
The proprietors and hosts of this holiday, Carolynn Grimaldi and Peter Roche, are committed to protection of the environment with respect all things relating directly and indirectly to the wellbeing of the human race on this planet, to the maximum extent consistent with the resources available to them and in accordance the means dictated by the development of related scientific knowledge, and it is our promise to continue so to do.
''This maison d'Hôte is actively taking measures to use renewable energy sources, save energy and water, to reduce waste, to improve the local environment.''
Carolynn Grimaldi and Peter Roche – Scillé, France 26 November 2011

This holiday enables guests to enjoy the delightful countryside without adversely affecting it, to visit local places of historical, cultural and natural interest and to indulge in an abundance of wholesome local food and wine in an amicable atmosphere.

The region it has a huge diversity of trees, wild flowers, animals, birds, butterflies and aquatic creatures. Local biodiversity is almost certainly unharmed by this holiday. The local population density is only 34 inhabitants per km2 and guest capacity of the Maison d'Hôte is limited to ten whereas, on the other hand the region is vast and verdant. A balance of good soil fertility, plenty of sunshine and enough rainfall ensures that any minor upsets to the local flora and fauna are rapidly reconciled. Natural habitats are not under pressure as a result this holiday.

A charter for the preservation of local watercourses as close as possible to their natural state engages the Maison d'Hôte and local farmers in a commitment to avoid watercourse-pollution and to maintain watercourses in a manner that will encourage bio-diversity. The wide ranging charter includes an undertaking not to use pesticides and herbicides on land adjacent to watercourses and not to clear natural growth from along the banks, to encourage natural habitat for aquatic and land plants and animals.

Food miles in respect of the superb cuisine on this holiday are relatively very favourable, thus minimising pollution from transportation. A quantity of fresh vegetables is supplied from the nearby garden of Pierrot (we assure you that he is aware of this). Non-local produce comes from other parts of France and unavoidably imported food is from not too distant Spain and Morocco.

The copious quantities of wines served on this holiday (and included in the price) are local, from Anjou, Fiefs Vendéen and other wine producing areas within France. Thus the wine-miles may also be considered to be quite favourable. A Merlot sometimes served on this holiday is transported by road tanker from the Pays d'Oc, in the south-east of France, to nearby Niort where it is bottled. The wine is not harmed by this and transportation in road tankers rather than in palletized bottles provides a significant saving in the number of truck miles involved, with obvious benefits.

Little things make a difference if we are all willing to make a similar effort. Here are some small environmentally friendly things that happen on this holiday.
* Most journeys on behalf of the Maison d'Hôte are made using a hybrid car.
* An energy efficient fridge filled with beer, cider, fruit juices, soft drinks and wine is always at the free disposal of guests. The fridge also contains small bottles of mineral water, in consideration of the fact that small bottles are easy to carry. Guests are asked to refill the small bottles with the very drinkable piped water supplied from the nearby barrage at Mervent (this water has been recycled by Nature, not by Lyonnais des Eaux). Refilling the bottles saves both energy and pollution with respect to plastics manufacture, transportation and disposal. 
* Food waste arising from the holiday operation is fed to the free range chickens on site, or if they won't eat it, it is composted or recycled in conformity with the stringent requirements of the European Authorities.
* Winter heating is mainly by logs (ie renewable energy) cut from woods on the site, thereby eliminating the environmental impact of transporting the energy source.
* The postlady collects as well as delivers mail, thus eliminating the need for numerous individual journeys to the village post office.
* Packed lunches are provided in bio-degradable bags.
* The pool is heated when necessary by an energy efficient heat pump.
* At time of writing, biologically degradable cleaning products, recently available on the local market, are in use at the Auberge, to evaluate their efficacy.

The carbon footprint of city dwellers could well be less on this holiday compared their carbon footprint at home. This obviously depends upon where and how a city dweller lives, however, bear in mind that the Auberge exists without the need for a significant carbon emitting infrastructure – and you will be just walking, relaxing, eating and sleeping in a beautiful rural environment.
Community
The proprietors and hosts of this holiday, Carolynn Grimaldi and Peter Roche, are an integrated part of the community in which this holiday is operated. The said community has in the past been detrimentally affected by lack of economic activity resulting in low population. Today, thanks to investment and an influx of new residents, including the proprietors of this holiday (twenty-five years ago), the community is more viable. In order to help sustain this balance it is our promise to continue to procure locally all goods required for the operation of this holiday, with local provenance to the maximum extent practically possible, and all services required in connection with this holiday.
Carolynn Grimaldi and Peter Roche – Scillé, France 27 November 2011

The perception that the holiday guests at this Maison d'Hote represent a social and economic asset is widely acknowledged in this remote rural community.

The holiday operation was established in 1993 at a time when rural communities in the region had declined for fifty years due to lack of economic activity. The already sparse population had diminished by 65%. Creation of local employment became an official objective to revitalise these communities.

The fruit farming, cattle production and timber exploitation that exist in the region are insufficient to support a population great enough in numbers to sustain local communities. The area is attractive to visitors on account of the idyllic timelessness of the countryside and the wealth of local places of historic, cultural and natural interest. (It is interesting to note that the region has been nominated by the Lonely Planet Guide as one of the top ten tourist destinations in the World for 2012). Creation of a tourist infrastructure with the associated jobs is officially seen as a means of generating additional economic activity to attract visitors to help revive and invigorate local communities.

Large amounts of public money have been invested in recent years in restoring some significant historic sites to attract visitors. Restoration work has been sympathetically carried out and dynamic ideas, together with the famous French flair for public spectacles, make the restorations come alive. These sites are well worth seeing and your visit will be appreciated.

The Maison d'Hôte is family owned and operated within the said rural community and all revenues (with the exception of external marketing costs) are eventually expended within the community. Apart from the exception, all expenditures incurred to make this holiday possible are beneficial to the local community. Livelihoods of local suppliers, artisans and staff are sustained in part, due to the fact that all resources are local, as follows.
Staff in connection with provision of meals, drinks and housekeeping services is local.
Food and drinks provided for the holiday are purchased locally and much of it is produced locally.
The holiday facilities have been acquired and developed by an investment in the local community.
Materials and labour for maintenance and development of the holiday facilities are procured locally.

Suppliers, artisans and staff are engaged subject to their reasonable environmental protection credentials.

Guests of the Maison d'Hôte are considered to be cultural asset in the life of the community and are well liked and respected by local inhabitants.
4 Reviews of Vegetarian holidays in France
---
Reviewed on 24 May 2012 by
Helga Hoffmann-Orton
1. What was the most memorable or exciting part of your holiday?

The very friendly and helpful hosts.


2. What tips would you give other travellers booking this holiday?

Both hiking and cycling were enjoyable activities, even if the weather was a bit cooler than expected.


3. Did you feel that your holiday benefited local people, reduced environmental impacts or supported conservation?

Yes, food was very good and all from the local area.


4. Finally, how would you rate your holiday overall?

We only spent 3 days at Le Moulin and therefore did not get to explore the area as much as we wanted to.
---
Reviewed on 11 Jul 2011 by
Hilary Wight
1. What was the most memorable or exciting part of your holiday?

The hospitality of our hosts.


2. What tips would you give other travellers booking this holiday?

Look forward to a great holiday in a beautiful, secluded locations.


3. Did you feel that your holiday benefited local people, and minimized impacts on the environment?

Yes.



---
Reviewed on 10 Oct 2011 by
Mark McKenzie
1. What was the most memorable or exciting part of your holiday?

Strolling among green rolling hills, along country streams and through tiny French hamlets, the feeling of being miles away from city stress; surrounded by butterflies, birdsong and wildflowers. A wonderfully calming and tranquil holiday rather than an "exciting" one. Should also mention the great hospitality shown by our hosts, delicious home cooked food and generous introductions to local wines and brandies!


2. What tips would you give other travellers booking this holiday?

If you are looking for somewhere really secluded to unwind and relax with good food, wine and a bit of activity (walking and cycling) then this place is hard to beat. The scenery is beautiful in a gentle pastoral way and the pace is slow so it's not a holiday for thrill seekers.


3. Did you feel that your holiday benefited local people, and minimized impacts on the environment?

Yes, the hosts work hard to support the environment and local community.


4. Finally, how would you rate your holiday overall?

A lovely relaxing time.
---
Reviewed on 24 Aug 2010 by
Michele Rogers
1. What was the most memorable or exciting part of your holiday?

Peace and quiet, being the only guest and able to swim, relax outside by the pool at my leisure.

Walking great (nice having routes mapped out which you could follow/adapt without too much effort) in tranquil countryside. Picnic day a nice touch - the family met me on my walk bringing the food and wine with them! Lovely environment, attractive/clean accommodation and I enjoyed having the full-board (hostess a very good cook, host generous with the drinks!).


2. What tips would you give other travellers booking this holiday?

Fine if you are alone; felt very safe walking locally. Hardly any traffic on the roads. Neighbours friendly - it's useful to be able to speak French of course. Dinner guests are invited occasionally and you are included. Would also be fun if there were other holidaymakers or you came with someone, I'm sure, because the family are friendly and like a convivial atmosphere especially at table. You can borrow books; towels changed mid-week and post cards provided for you to send a message home. It was good being picked up from the train station at Niort and dropped back there again at the end - Peter was very organised & it meant there were no buses or taxis to worry about.


3. Did you feel that your holiday benefited local people, and minimized impacts on the environment?

Don't think there was any wind/solar energy; a log fire in winter I think; some recycling. Because I walked/took the train/got lifts when the family were doing other things on the same trip I feel I did quite well on the transport.

The enterprise seems well-integrated in the locality and had regional products for sale; used local/French produce. Some employment created. If you were driving around or cycling further afield you'd be able to spend more money in the community than I did perhaps - only the occasional bar on my walks, no shops though I did spend in Niort.


4. Finally, how would you rate your holiday overall?

As I hadn't been abroad for some time this was an excellent way to begin travelling again because of the six days in one place - didn't have to do a lot of planning myself, no hassle and I could really wind down and relax. I used the opportunity to stay over in Lille for a couple of nights so fitted in a town/city break too. I hadn't spent any time in Lille or the region where the accommodation is situated & I appreciated going somewhere new. Excellent to be back in France generally, so on the whole a success and one of the best holidays I've enjoyed thank-you.

---
Popular similar holidays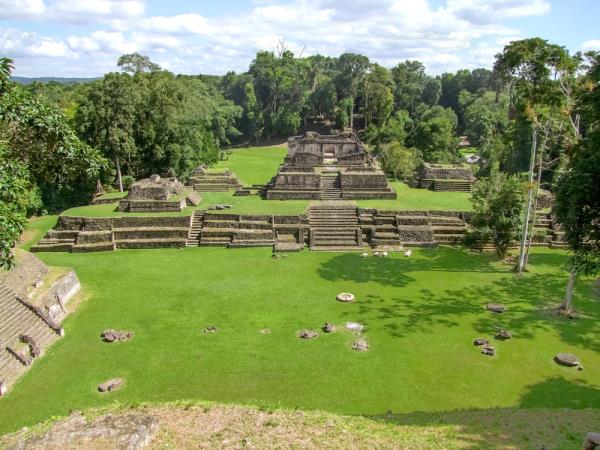 Sand in your vegan friendly sandals guaranteed
From US $1440 7 days excluding flights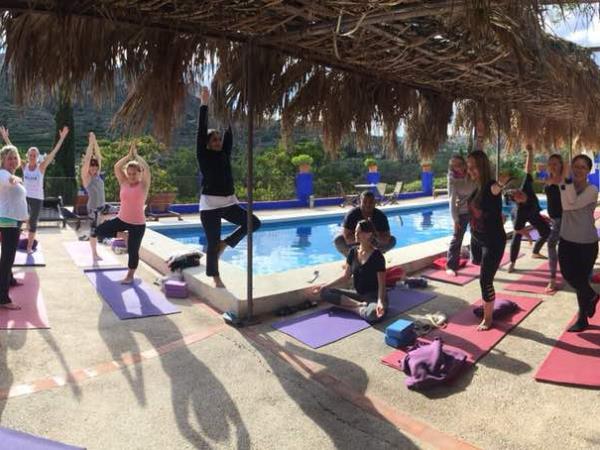 Yoga and meditation in the magical countryside of Valencia
From €556 6 days excluding flights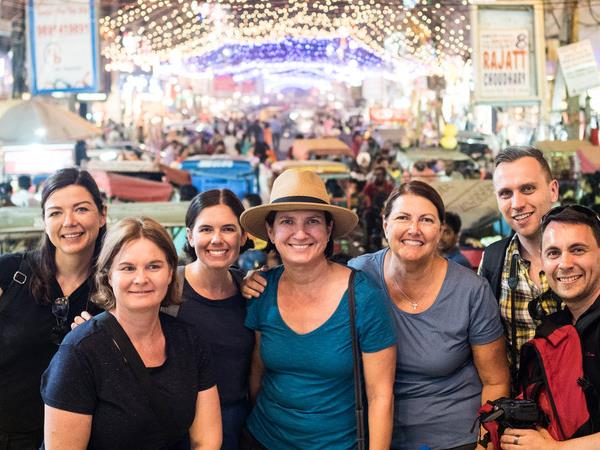 Taste the flavours of India on a vegan-only adventure
From £760 - £805 8 days excluding flights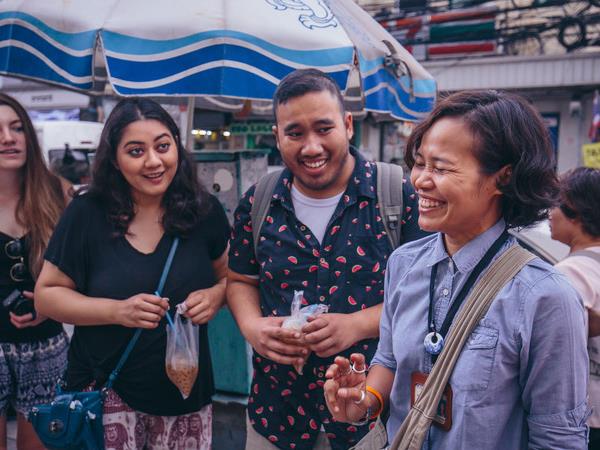 Discover the joys of vegan Thai food on this adventure
From £910 8 days excluding flights