"On this small group adventure, you'll visit Burkina Faso's cultural hotspots and natural wonders, capping it all off with a two-day visit to a colourful and energetic mask festival."
Highlights
Ouagadougou | Kassena region | Po | Leo | Gaoua | Loropeni | Banfora | Bobo-Dioulasso | Dedougou | FESTIMA Mask Festival
Description of Burkina Faso holiday, Dancing Masks Festival
This adventurous Burkina Faso holiday takes you to one of West Africa's closely-held secrets; a small, landlocked nation where ancient traditions and diverse tribal customs form the backdrop to a unique travelling experience. The climax of the trip is a visit to FESTIMA – the International Festival of Masks and the Arts.

Your journey starts in the country's capital city of Ouagadougou, a brash kaleidoscope of colour and noise, modernity and tradition. Leaving the big city, you'll head deep into the bush and the realm of the Kassena, where local villages are filled with intricately patterned houses.

Moving on to the west of Burkina Faso, you'll visit the spectacular rock formations, traditional settlements and fortified villages belonging to the Lobi people, who were one of the last communities to succumb to colonialism. In the laid-back city of Bobo Dioulasso, you'll explore old mud and stick mosques as well as get to grips with contemporary life.

The main event, however is two days spent amongst the wooden masks and tribal costumes of FESTIMA. With participants from around 40 different Burkinabe villages and six different West African countries, this unique festival is as entertaining as it is culturally enriching.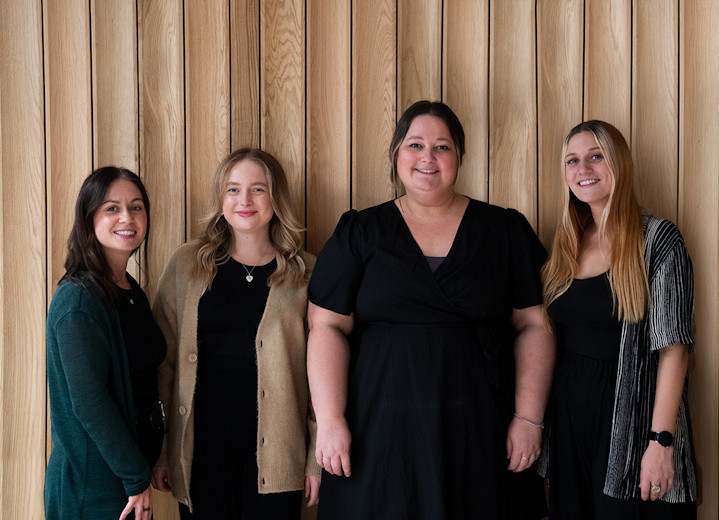 Holiday type
Small group cultural tours
Typically you will be sharing your experiences with between 4-20 like minded travellers (depending on the trip, operator and how many others are booked on the trip) and you'll have a group leader with you. Whether you are travelling alone or with friends it's good value, and a great way to meet new people! While itineraries are pre-planned there is some flexibility and you'll have plenty of privacy. This trip will appeal to travellers of all ages who enjoy meeting new people as well as experiencing new cultures.
Responsible tourism
Responsible tourism: Burkina Faso holiday, Dancing Masks Festival
Environment
This tour travels through some remote and often pristine environments, and we spend time camping in the Sahel, in a local village, and in the Sindou Peaks. We make a point of ensuring that we do not leave any permanent traces of our stay behind, making sure that we take all litter with us.
In Nazinga we support local conservation efforts through the fees that we pay to enter the reserve. By bringing income to this region it encourages the preservation of wildlife such as elephant and antelopes – local people are able to see the value of the wildlife through the employment that the reserve provides, and are therefore discouraged from hunting.
Community
This tours travels through some very remote areas where we are privileged to spend time in the company of local communities. In the Sahel we visit Tuareg and Fulani families who have become known to us and are happy to receive visitors. In exchange for allowing us an insight into their lives we bring gifts of items that are hard to come by for semi-nomadic people, such as soap and tea, which are gratefully received by the women of the families. We feel that it is important not to intrude upon the lives of these people and so will only stop at settlements that we know are happy to receive visitors.
In Tangossokkou we stay as guests of the chief in or near his compound, allowing us unprecedented levels of access into normally inaccessible communities. Tangossokkou is well off the beaten track – most visitors stop at the more accessible village of Tiebele which therefore receives the lion's share or revenue from the tourism industry in this region, but we feel that it is important to ensure that smaller communities benefit as well.
When visiting villages and settlements we make use of local guides from that region, who are able to explain to us the cultures and customs of the people and ensure that we do not unwittingly offend our hosts. This is especially important with some of the groups that we visit, in particular the Lobi, who are traditionally wary of outsiders. This also helps to provide employment and income for rural communities.
In Banfora we support a local community based initiative at Tengrela Lake, where the villagers work have instigated a project to allow travellers to take boat trips onto the lake to see the hippopotamus that inhabit it. This not only provides income to a remote community and allows them to gain from tourism, but discourages them from harming the wildlife.
Our philosophy is to only use small and locally owned suppliers, meaning that the income remains within the country and creates a real economic contribution. We also feel that the passion inherent within such suppliers means that your experience will be enhanced. We also try to engage with our suppliers on an equal basis – getting the lowest possible price usually isn't the best outcome for local communities and is ultimately unsustainable. We aim to always treat our suppliers fairly and with respect; they are after all part of the key to our success and to us working together is much more than just a business arrangement, but an ongoing relationship that we aim to ensure truly benefits everyone involved.
We believe that tourism is a double edged sword that needs to be wielded very carefully. Our philosophy is to have a limited amount of departures – usually between one and three a year - for each of our itineraries. By limiting our presence in areas where local culture can be quite fragile, we hope to avoid as much as possible the phenomenon whereby an area changes in character due to repeated and prolonged exposure to tourism. We want to visit an area as friends, not intruders and to ensure that what we see will also be there for others to enjoy for many years to come.
We only employ local staff and unlike many operators we believe that to send a foreign Tour Leader along to accompany your trip is an unnecessary burden on your wallet and our carbon footprint. We believe that locals know best. Our local operators only use locally owned accommodation. This means your money stays in the area to benefit the local community. When possible we use local transport, (i.e. rail or bus) and we always use local restaurants, markets and shops and encourage our clients to interact both financially and socially with the communities that they are passing through. In doing this your travels are supporting and encouraging the development of local services.
We only work with operators who are as committed as we are to putting something back into the communities we visit. This may include giving a percentage of the profits from each tour to a foundation to help street children or local conservation projects. Furthermore, in order to allow our clients to make an informed decision on where a greater proportion of their money should be spent, we avoid including pre-paid full board meals where possible. Local restaurants and cafes then benefit.
Our groups average only six clients, and many tours operate on a private basis with just two travellers. This has much less impact when travelling through rural areas, reducing our environmental and social affects. Finally to emphasise our commitment to Responsible Tourism all clients will receive a copy of our Travellers Code of Conduct with their travel documents.
Popular similar holidays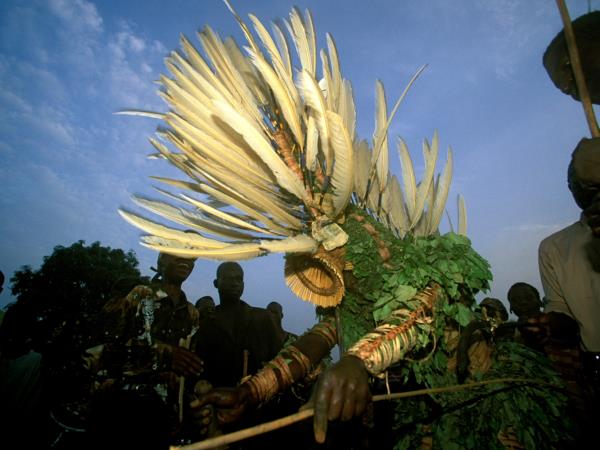 Vibrant cultural celebrations in West Africa's secret nation
From £2099 9 days excluding flights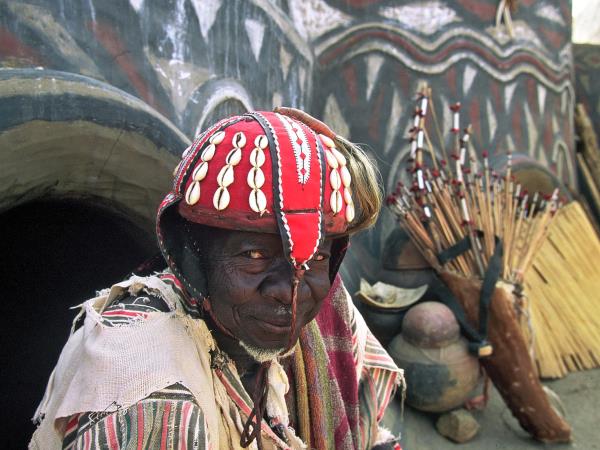 Painted villages, mask dances and incredible landscapes
From £1899 9 days excluding flights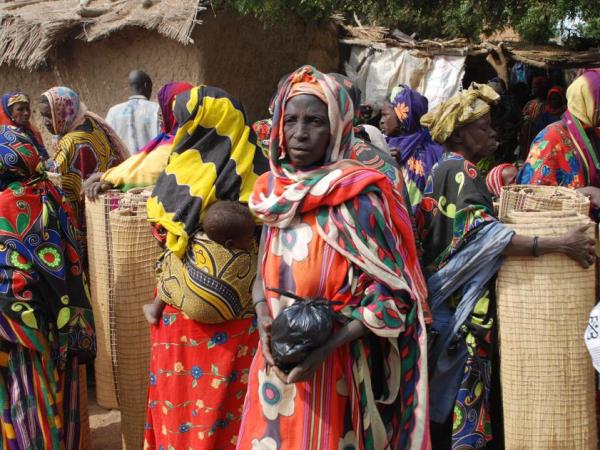 Explore the diverse country of Burkina Faso
From £1849 9 days excluding flights