Nouvelle Aquitaine self guided cycling holiday, France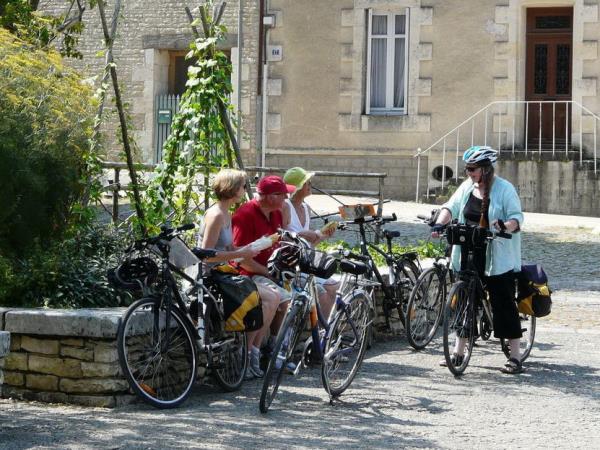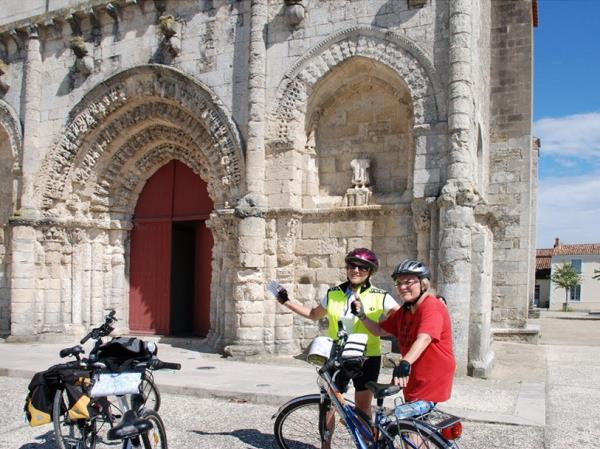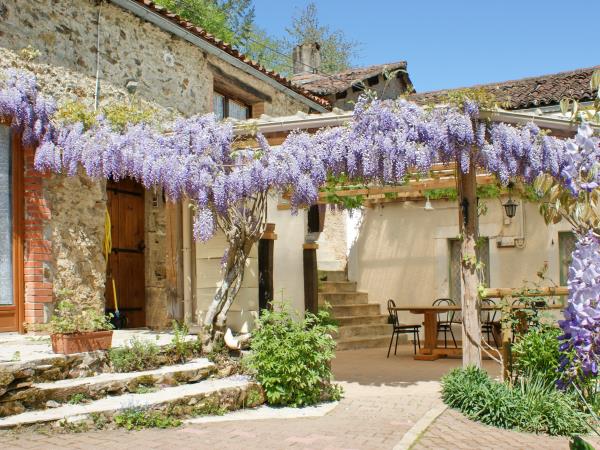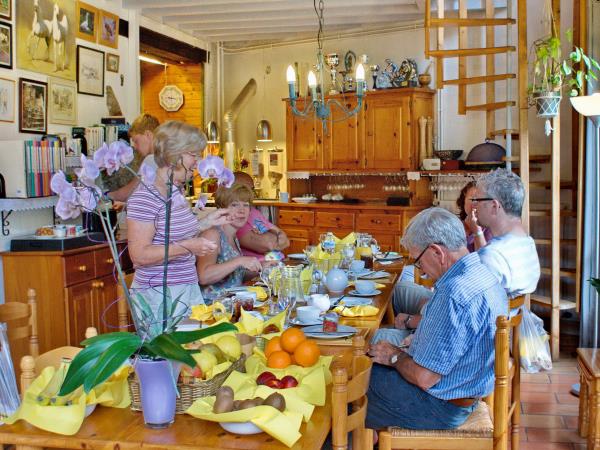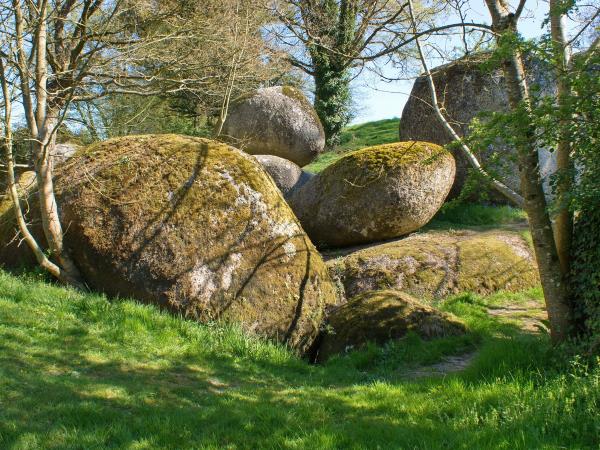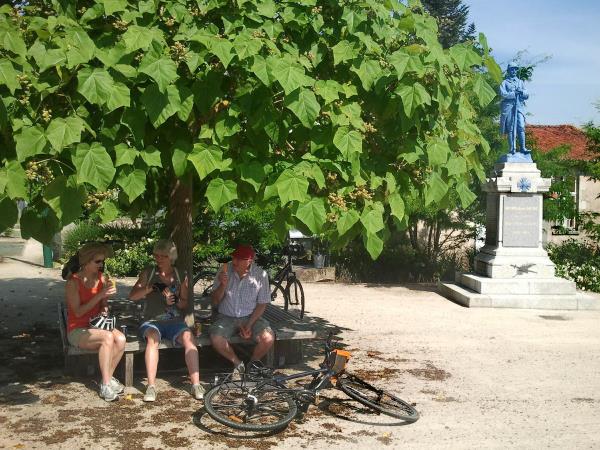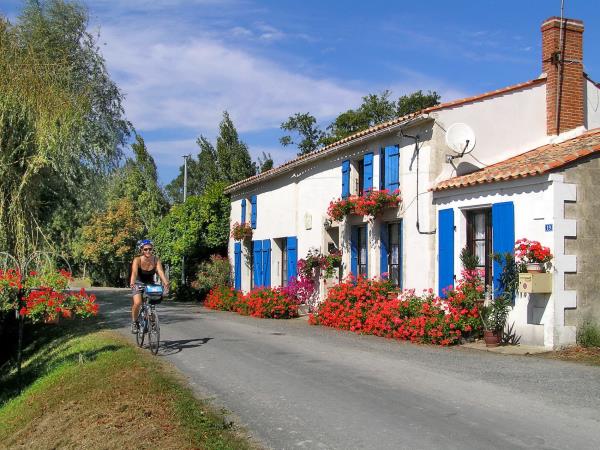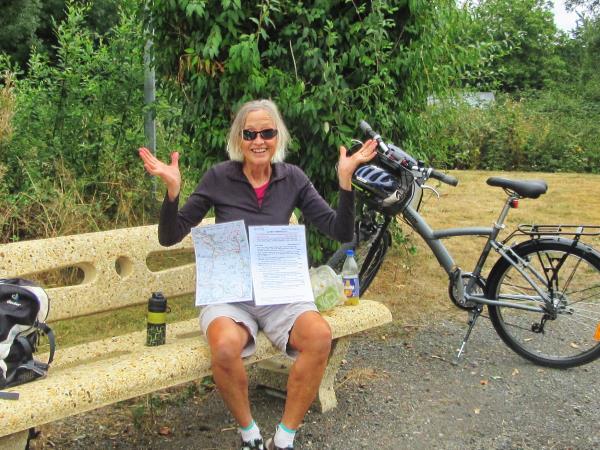 Relaxed, self guided cycling from a sociable guesthouse offering exceptional hospitality. All meals included, with leisurely en famille dinners featuring great wine and lively conversation a highlight.
Centre-based holiday at fabulous little Maison d'Hôte
many cycling circuits to explore directly from the guesthouse
all cycling abilities from introductory to challenging
fully equipped bikes
highlighted maps & clear route notes
heated pool
convivial en-famille meals
superb food & wines
price covers all meals and drinks
wonderful ambiance
A great little Maison d'Hôte (guesthouse) in western France.
Varied and interesting cycle routes, superb food and wine, a marvellous ambiance as well as lovely accommodation and facilities – a cyclists' paradise! All meals and drinks are included.
2022 – Idyllic Rural Paradise – Marvellous Ambiance – Wonderful Hospitality – Remote yet Easy Access – Vegetarian Available – Ecologically Sympathetic – No Single Supplement – Free Train Station Transfers – Flexible Booking Terms – Maximum Ten Guests
Description of Nouvelle Aquitaine self guided cycling holiday, France
Explore beautiful Nouvelle Aquitaine in France on this self guided cycling holiday, based at a beautiful guesthouse buried deep in the countryside. A paradise for cyclists, this region boasts hundreds of miles of surfaced lanes threading through idyllic undulating countryside. You will meet almost no other traffic as you cycle, and any drivers you come across are generally extremely considerate to cyclists. You will be staying at a lovely Maison d'Hôte where the hospitality is exceptional. Wonderful cuisine, based on wholesome local ingredients, is served at every meal – guaranteed to satisfy a cyclist's appetite after a day exploring on two wheels.

Cycling routes begin and end at the guesthouse and suit experienced and moderately experienced cyclists, with max distances of 20 miles. Routes can be adjusted for anyone with limited cycling experience, but you will need to be fit to enjoy the cycling. Fully equipped touring bikes, maps and clear route notes are all supplied, and you will be backed up with friendly support and information. When not in the saddle, there is wonderful walking to do straight from the guesthouse, and this region of France boasts plenty of historical and cultural sights to explore, too.

The bonhomie and house-party like feel you'll enjoy at the Maison d'Hôte is an outstanding feature of each holiday, as important as the activities enjoyed each day, and something guests always comment on warmly. This has a lot of do with evening aperitifs at seven followed by a leisurely en famille meal with superb food, excellent wine, lively conversation and a marvellous ambiance. All the food served uses wholesome local ingredients, skilfully prepared and presented. Rooms are all beautifully designed and there is a heated pool to enjoy, too.

This holiday begins on Sunday afternoons, from May to September. The trip price includes absolutely everything, from accommodation to all meals and each evening's leisurely four-course dinner. All coffee, tea, wine, beer, cider and soft drinks are included – tea and coffee are also available in the rooms and you can help yourself to the well-stocked drinks fridge 24/7, without charge. Bikes and routes are covered by the price, too, so that there are no extra charges at all – even the postcards are free!

You can get here by EuroStar and TGV to Niort, by road, with good links to many cross channel ferry ports and by air, flying into La Rochelle, Poitiers, Nantes or Paris CDG. The Maison d'Hôte is 100km inland from La Rochelle and 100km south of the Loire.

Price information
Check dates
For departure dates contact us on
01273 823 700
Reviews
6 Reviews of Nouvelle Aquitaine self guided cycling holiday, France
---
Responsible Travel
As the pioneers of responsible tourism, we've screened this (and every) holiday so that you can travel knowing it will help support the places and people that you visit, and the planet. Read how below.
Planet
The proprietors and hosts of this holiday, Carolynn Grimaldi and Peter Roche, are committed to protection of the environment with respect all things relating directly and indirectly to the wellbeing of the human race on this planet, to the maximum extent consistent with the resources available to them and in accordance the means dictated by the development of related scientific knowledge, and it is our promise to continue so to do.
"The proprietors of this Maison d'Hôte are actively taking measures to use renewable energy sources, save energy and water, to reduce waste, to improve the local environment".
Carolynn Grimaldi and Peter Roche – Scillé, France 26 November 2011

This holiday enables guests to enjoy the delightful countryside without adversely affecting it, to visit local places of historical, cultural and natural interest and to indulge in an abundance of wholesome local food and wine in an amicable atmosphere.

The region it has a huge diversity of trees, wild flowers, animals, birds, butterflies and aquatic creatures. Local biodiversity is almost certainly unharmed by this holiday. The local population density is only 34 inhabitants per km2 and guest capacity of the Maison d'Hôte is limited to ten whereas, on the other hand the region is vast and verdant. A balance of good soil fertility, plenty of sunshine and enough rainfall ensures that any minor upsets to the local flora and fauna are rapidly reconciled. Natural habitats are not under pressure as a result this holiday.

A charter for the preservation of local watercourses as close as possible to their natural state engages the proprietors of the Maison d'Hôte and local farmers in a commitment to avoid watercourse-pollution and to maintain watercourses in a manner that will encourage bio-diversity. The wide ranging charter includes an undertaking not to use pesticides and herbicides on land adjacent to watercourses and not to clear natural growth from along the banks, to encourage natural habitat for aquatic and land plants and animals.

Food miles in respect of the superb cuisine on this holiday are relatively very favourable, thus minimising pollution from transportation. A quantity of fresh vegetables is supplied from the nearby garden of Pierrot (we assure you that he is aware of this). Organic beef comes from Bernard who farms adjacently. Other ingredients are local as far as possible. Non-local produce comes from other parts of France and unavoidably imported food is from not too distant Spain and Morocco.

The copious quantities of wines served on this holiday (and included in the price) are local, from Anjou, Fiefs Vendéen and other wine producing areas within France. Thus the wine-miles may also be considered to be quite favourable. A Merlot sometimes served on this holiday is transported by road tanker from the Pays d'Oc, in the south-east of France, to nearby Niort where it is bottled. The wine is not harmed by this and transportation in road tankers rather than in palletized bottles provides a significant saving in the number of truck miles involved, with obvious benefits.

Little things make a difference if we are all willing to make a similar effort. Here are some small environmentally friendly things that happen on this holiday.
• Most journeys on behalf of the Maison d'Hôte are made using a hybrid car.
• An energy efficient fridge filled with beer, cider, fruit juices, soft drinks and wine is always at the free disposal of guests. The fridge also contains small bottles of mineral water, in consideration of the fact that small bottles are easy to carry. Guests are asked to refill the small bottles with the very drinkable piped water supplied from the nearby barrage at Mervent (this water has been recycled by Nature, not by Lyonnais des Eaux). Refilling the bottles saves both energy and pollution with respect to plastics manufacture, transportation and disposal.
• Food waste arising from the holiday operation is fed to the free range chickens on site, or if they won't eat it, it is composted or recycled in conformity with the stringent requirements of the European Authorities.
• Winter heating is mainly by logs (ie renewable energy) cut from woods on the site, thereby eliminating the environmental impact of transporting the energy source.
• The postlady collects as well as delivers mail, thus eliminating the need for numerous individual journeys to the village post office.
• Packed lunches are provided in bio-degradable bags.
• The pool is heated when necessary by an energy efficient heat pump.
• At time of writing, biologically degradable cleaning products, recently available on the local market, are in use at the Maison d'Hôte, to evaluate their efficacy.

The carbon footprint of city dwellers could well be less on this holiday compared their carbon foot print at home. This obviously depends upon where and how a city dweller lives, however, bear in mind that the Maison d'Hôte exists without the need for a significant carbon emitting infrastructure – and you will be just riding a bike and relaxing in a beautiful rural environment.
People
The proprietors and hosts of this holiday, Carolynn Grimaldi and Peter Roche, are an integrated part of the community in which this holiday is operated. The said community has in the past been detrimentally affected by lack of economic activity resulting in low population. Today, thanks to investment and an influx of new residents, including the proprietors of this holiday, the community is more viable. In order to help sustain this balance it is our promise to continue to procure locally all goods required for the operation of this holiday, with local provenance to the maximum extent practically possible, and all services required in connection with this holiday.
Carolynn Grimaldi and Peter Roche – Scillé, France 27 November 2011

The perception that the holiday guests at this Maison d'Hôte represent a social and economic asset is widely acknowledged in this remote rural community.

The holiday operation was established in 1993 at a time when rural communities in the region had declined for fifty years due to lack of economic activity. The already sparse population had diminished by 65%. Creation of local employment became an official objective to revitalise these communities.

The fruit farming, cattle production and timber exploitation that exist in the region are insufficient to support a population great enough in numbers to sustain local communities. The area is attractive to visitors on account of the idyllic timelessness of the countryside and the wealth of local places of historic, cultural and natural interest. (It is interesting to note that the region has been nominated by the Lonely Planet Guide as one of the top ten tourist destinations in the World for 2012). Creation of a tourist infrastructure with the associated jobs is officially seen as a means of generating additional economic activity to attract visitors to help revive and invigorate local communities.

Large amounts of public money have been invested in recent years in restoring some significant historic sites to attract visitors. Restoration work has been sympathetically carried out and dynamic ideas, together with the famous French flair for public spectacles, make the restorations come alive. These sites are well worth seeing and your visit will be appreciated.

The Maison d'Hôte is family owned and operated within the said rural community and all revenues (with the exception of external marketing costs) are eventually expended within the community. Apart from the exception, all expenditures incurred to make this holiday possible are beneficial to the local community. Livelihoods of local suppliers, artisans and staff are sustained in part, due to the fact that all resources are local, as follows.
• Staff in connection with provision of meals, drinks and housekeeping services is local.
• Food and drinks provided for the holiday are purchased locally and much of it is produced locally.
• The holiday facilities have been acquired by an investment in the local community.
• Materials and labour for maintenance and development of the holiday facilities are procured locally.

Suppliers, artisans and staff are engaged subject to their reasonable environmental protection credentials.

Guests at the Maison d'Hôte are considered to be cultural asset in the life of the community and are well liked and respected by local inhabitants.
Popular similar holidays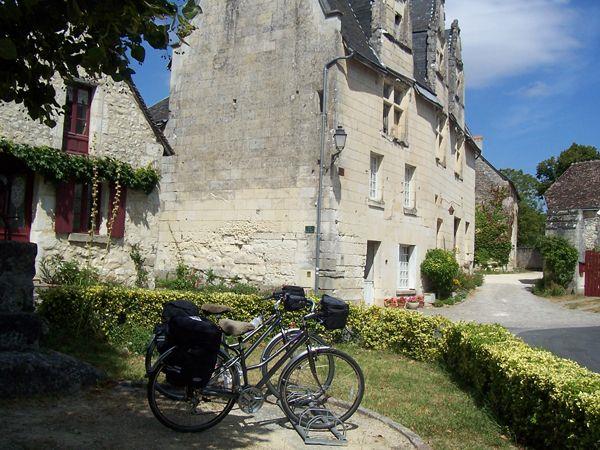 From £1315 8 days excluding flights
Discover the Loire valley and it's iconic châteaux by bike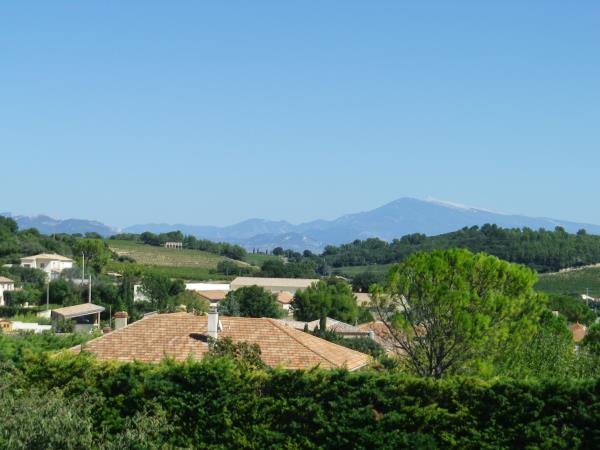 From €1170 - €1290 8 days excluding flights
Discover Provence's renowned cuisine and hidden gems by bike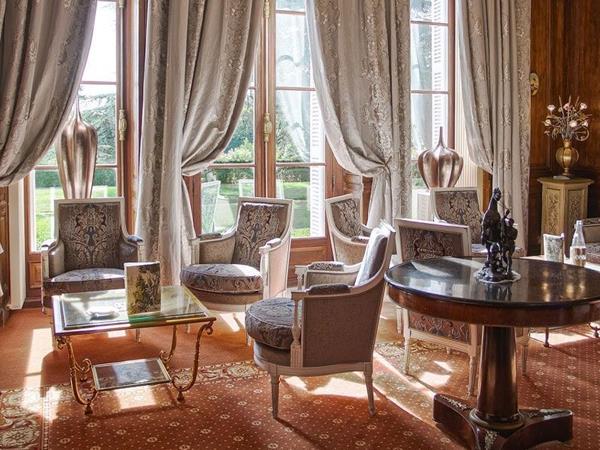 From £1285 - £1995 8 days excluding flights
Cycle like a softie and sleep like a king