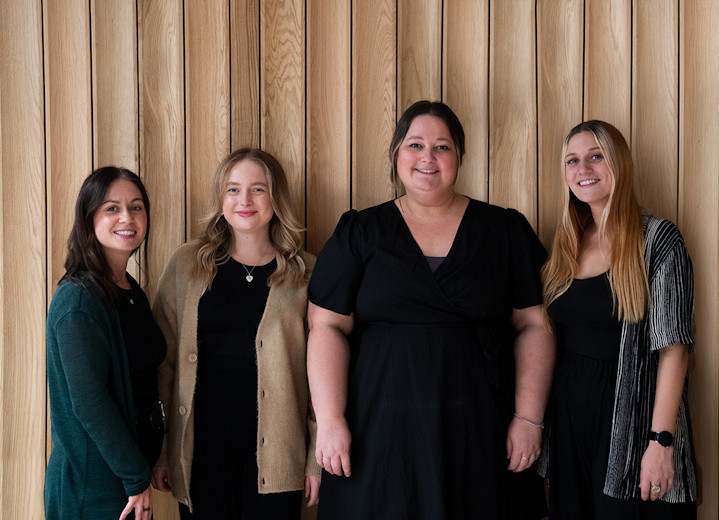 Departure information
This trip can be tailor made throughout the year to suit your requirements
Holiday type
Volunteer travel - what's it all about
Are you looking for an adventurous trip with a purpose, or on a gap year or career break? If you want to make a difference in some of the world's most important conservation areas - and in community projects - then volunteer trips are for you! Volunteers tend to have a sense of adventure, and come from a range of different backgrounds and from all over the world.
Edward Abbey said 'sentiment without action is the ruin of the soul'.
Responsible tourism
Teach music in New Zealand
Carbon reduction
Your holiday will help support local people and conservation. We must also reduce CO2. Learn about the CO2 emissions of this holiday and how to reduce them.
Environment
Transport to and from the project is left up to you to choose. Public transport is always recommended by Travellers and all nearby public transport routes are shown to all new arrivals. If taxis are required, you will be encouraged to share with other volunteers in order to lessen the impact of pollution wherever possible.

Having regard for the local community by being consciously aware of your impact is encouraged in all our documentation for all our projects in all our destination countries. This is because we feel very strongly that many countries are subject to, for example, water shortages, high cost of energy and high impact of energy usage, the negative impact of litter and general pollution. Thus we encourage our volunteers to be aware of these possible impacts so that they contribute positively and not negatively to the community in this respect

The project:

We work with a school that has a large number of ethnic children who are classed as the under-privileged community in Auckland. There are children from many different communities and countries at the school such as Maori, Somalia, Ethiopia, Tonga and Samoa. These children come from lower socio-economic areas of Auckland and will greatly benefit from your input. You will also be encouraged to learn about the Maori culture and it's traditions as well as the history of New Zealand and its people. This will open your mind and increase your awareness and enthusiasm for such a beautiful and fascinating culture.

THE POSITIVE EFFECTS TRAVELLERS HAS ON THE LOCAL ENVIRONMENT:

We provide our volunteers with many tips on how to be a responsible traveller regarding the environmental impact they have.

We want you to be immersed in the culture, by living and working with local people. We work with local communities, local charities, local government bodies and local schools. We also often partner with local organisations whom we have vetted to ensure that they are committed to the projects they run, that they have the same responsible attitude to the local community that we do, that they are eco-friendly and have ethical policies.

In our projects and in our headquarters offices, we take an environmentally responsible attitude towards recycling and reusing of waste products. Our volunteers are given pre-departure Information that encourages them to minimise waste and reduce their use of water and electricity, in other words, to live sensitively in the environment that they're working in.

Travellers also give donations as and when required by projects. This is often done through our charitable arm, The Bridge The Gap Foundation.

Our projects enable vital conservation, research, care and education work to take place directly where it is most needed. For example, we kept a Species Survival Conservation project in South Africa afloat until completion after it was threatened by lack of funds. Our volunteers contribute, all over the world, to projects that would not exist without them.
Community
You will work closely with young students from underprivileged backgrounds in order to make a personal connection with them and be a direct positive role model in their everyday lives while you are there. These children remember the impression you have on them and as they grow, this impression can make all the difference. By teaching Music here, you can encourage self-confidence and a better life for the children you are helping. Sometimes all it takes to make a lifelong difference in the life of a child is a bit of time, encouragement and kindness.

Getting the children involved and motivated to play Music brings new perspectives and ways of thinking, new opportunities for future development and what is always exciting exposure to different cultures and people from other areas of the world, no matter what background.

The hostel accommodation on this project is locally owned and all the staff are from the local neighbourhood.

The help of volunteers in projects such as this is of enormous benefit to the local community. We have long-standing relationships with local people, making this a sustainable, on-going project. Your work here contributes to, and helps to continue, the long chain of worthwhile achievements in this community.

Social Responsibility:
The information we provide prepares our volunteers for their placement and how to deal with the local people. It also briefs our volunteers on the Do's and Don'ts and ensures that they are aware of the possible impact of their behaviour.

Cultural sensitivity:
Volunteers receive an induction and orientation on arrival which covers things like being sensitive to the culture you're in, everyday processes which will be different to what you're accustomed to, how to have the maximum beneficial imprint and the minimum negative impact.

We stress the importance of responsible tourism, cultural differences and acceptable/unacceptable conduct. Where appropriate, volunteers are briefed on local customs, particularly those that are different to the volunteer's accepted norm.

Economic Responsibility
For 25 years our volunteers have lived in local communities, spent their money with local traders and brought funding to the projects they work with. Travellers employs local staff and works with local support staff. This helps to fund the project directly and through bringing money into the local community.

The organisations we work with are often struggle to financially support and maintain the work they do, so every penny raised makes a real difference.
Our aim is to create always a Win-Win-Win situation in terms of the benefits for, (a) the local communities and institutions you work in, (b) our Volunteers, i.e. you, and (c) for Travellers. We do not embark on any project that is not beneficial to all three of these stakeholders.

Before our Volunteers depart on their projects, we provide them with comprehensive information about their project and country:
(1) A detailed Programme Guide to Volunteering which we've produced in-house.
(2) A detailed Country Factfile,
(3) A detailed Project Description Booklet specific to their Project.
(4) Safety Book: This book is produced by Travellers and has common-sense but necessary general safety tips while travelling, as well as safety advice relevant to your specific destination country.
Popular similar holidays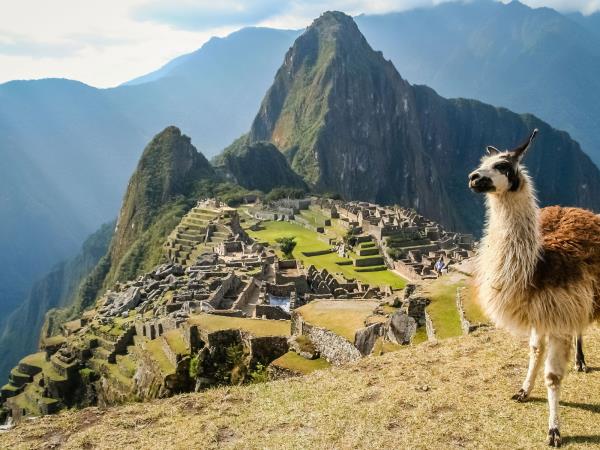 Experience sensational Peru with family volunteering
From US $649 7 days excluding flights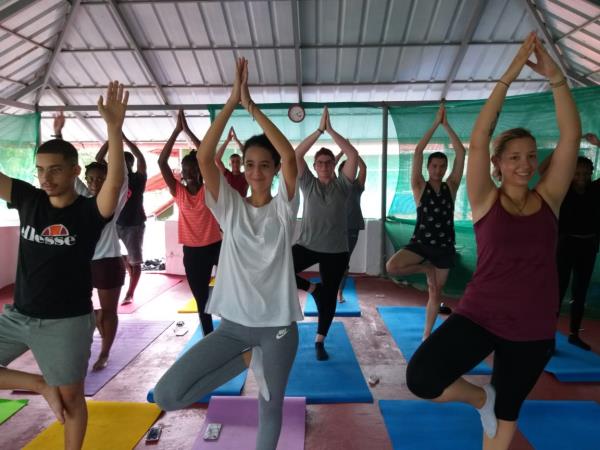 Enjoy yoga & volunteer in the exotic India
From US $779 7 days excluding flights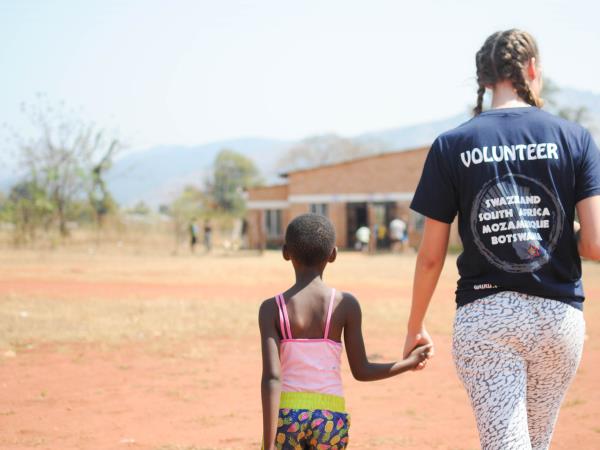 4 -12 weeks teaching in Swaziland
From US $1241 - US $2509 4 weeks excluding flights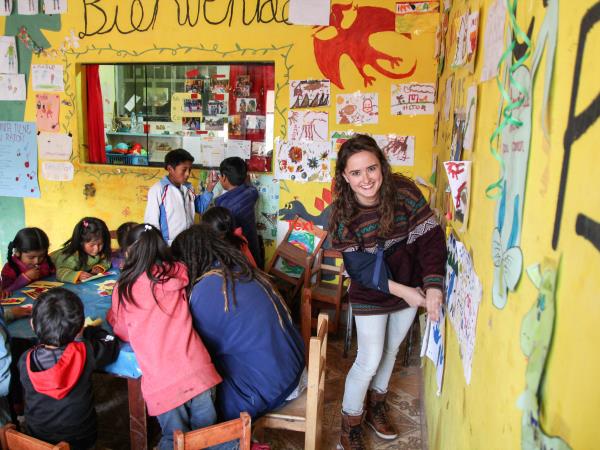 Experience a different side to Peru by living & volunteering
From US $649 7 days excluding flights