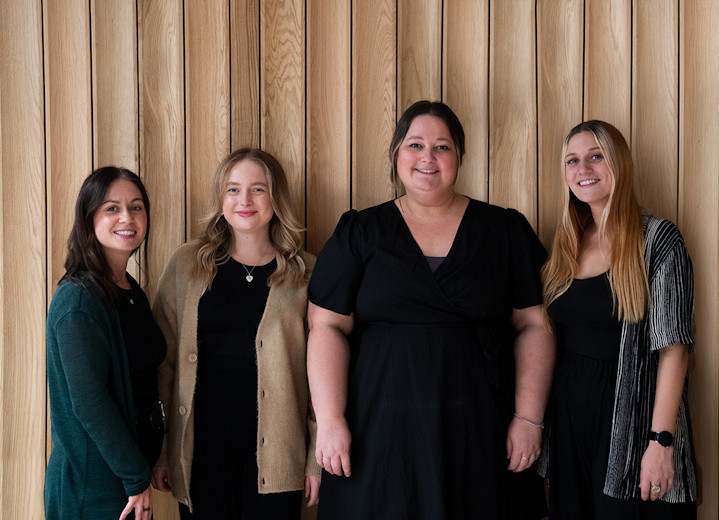 Departure information
This trip can be arranged at any time throughout the year for up to 12 weeks
Holiday type
Volunteer travel - what's it all about
Are you looking for an adventurous trip with a purpose, or on a gap year or career break? If you want to make a difference in some of the world's most important conservation areas - and in community projects - then volunteer trips are for you! Volunteers tend to have a sense of adventure, and come from a range of different backgrounds and from all over the world.
Edward Abbey said 'sentiment without action is the ruin of the soul'.
Responsible tourism
Responsible tourism: Animal rehabilitation project in South Africa
Environment
Fundamentally the centre's aim is to rehabilitate and release the endangered wild animals of South Africa, and so by participating in this project you will be contributing towards very important direct conservation work with large a variety of animal species. The practical help and finance provided by volunteers enables the centre to focus their energy and money on helping as many animals as possible. So, by volunteering on this project, you are directly making a difference animal by animal. Positive environmental practices are outlined and respected on this project.
Information on how to leave minimal negative impact on the environment is given to each volunteer prior to their departure as part of their documentation. This is also highlighted in the volunteers induction on arrival. Group travel is promoted wherever possible and carbon neutralising of flights is suggested and encouraged when volunteers are booking flights.
Our company:
You taking part in this project enables us to continue to donate financial assistance as well as necessary goods, where it is needed around the world. Examples of donations include building new classrooms, providing school uniforms for poorer students, buying computers, sports equipment, playgrounds, toys, mattresses, classroom equipment and funding school trips and the building of libraries, and more. We also donate significantly to conservation research efforts and the purchasing of necessary conservation equipment. In the past, these donations have been made in all continents and in projects where we work, and some where we do not work.
Recent donations made include:
- Monthly donations to a variety of schools, orphanage and animal sanctuaries around the world to help with costs.
- Donations to a school in Zambia to sponsor the education of five children per year.
- Donation made to a school in Ghana to build new signs to advertise the school, buy a photocopier, buy reading books and pain some classrooms in need of repair.
- Donation of funds to build a toilet at one of the schools we work with in Cambodia – until now the children have had to go into neighbouring houses or in the bushes!
- Computer and Camera for a Street Kids project in South Africa.
- Ongoing monthly donations made to orphanage in Buenos Aires, Argentina, and every year additional money given at Christmas to buy presents for children.
- Approximately £1,500 towards the building of a desperately needed classroom in a Zulu school in eMakhosini, South Africa.
- Water tanks for various projects in Ghana and Kenya to allow the children safe drinking water.
- Toys and play equipment for children at a project that was severely lacking funds for this in South Africa.
- A donation of books for the Red Cross Hospital in Cape Town.
- A donation of $400 to the elephant project in Thailand.
We employ an all local staff force in most of our destination countries, which benefits the local economy. These range from skilled country managers, who are often pillars of their community, to local labourers and craftspeople. We believe in paying our overseas staff fairly, and many are rewarded with higher than average wages for local standards. When required, we send local staff on training courses to widen their skills. For example, a member of staff in South Africa recently attended an 'eco-school'. Here, she was trained in eco teaching methods, which she will take to the schools around her region of South Africa to encourage eco-friendly farming methods.
We are committed to upholding strict ethical standards that ensure a positive and lasting impact upon the environments, communities, institutions, volunteers, animals, children and people that we work with.
For example:
- We encourage our volunteers to make the most of local opportunities available to them, such as shopping at local markets, eating in local restaurants and using local services and transport.
- We encourage volunteers to pay fairly for goods and services. We believe that over payment for goods and services or payment to beggars can have negative consequences and result in the over-reliance on tourism within the local community.
- We strongly advise against purchasing wildlife souvenirs or anything which may perpetuate the death or cruel treatment of animals for the purpose of profit.
- We advise on dress codes and codes of behaviour in all of our destination countries to ensure volunteers don't cause offence to local communities.
Our aim is to create always a win-win-win situation in terms of the benefits for the local communities and institutions that we work in, for us and for the volunteer. We do not embark on any project that is not beneficial to the communities, institutes or volunteers. We conduct regular volunteer satisfaction surveys to monitor our performance.
Our projects enable vital conservation, research, care and education work to take place directly where it is most needed. For example, the schools where we teach English very often have no other English teachers, and so they rely on us for continued lessons. We kept a Species Survival Conservation project in South Africa afloat until completion after it was threatened by lack of funds. Our volunteers contribute, all over the world, to projects that would not exist without them.
Community
By volunteering on this centre you are directly supporting local employment by helping finance the project and maintain their staff force, including, cooks, cleaners, security staff, managers and conservationists to name a few. We partner with the project and support them through recruiting volunteers from all over the world. Income generated by our volunteers is fed directly to the project which in turn is used to help rehabilitate and release these wild animals.
Your hands-on help is essential here as there is more work than hands to do it at this charity. With so many animals in need of round the clock care and attention your being there with two willing hands to help is enormously beneficial to the community and it's vulnerable animals.
There is a fully furnished volunteer house that accommodates up to 8 volunteers at a time. It's surrounded by a garden and lots of greenery. There are four bedrooms and two bathrooms and volunteers share rooms. The house is within the security of the Rehabilitation Centre and surrounded by an electric fence.
Your food and accommodation are included on this project. Sufficient food is purchased for the house on a weekly basis to provide 3 meals per day. Volunteers cook their own meals out of the food provided. In addition to the stove in the house, there is also a braai (barbeque) area to cook outdoor meals. There is a Spar (general grocer) within 10 minutes walk of the house and a local shopping complex, post office and internet café. With more volunteers to this area - the more the local economy benefits.
The house is locally owned and staffed by locals. All food is locally sourced and green activities such as recycling and saving water are encouraged.
You will personally contribute to the quality of life and well-being of previously abused and battered animals. You'll learn much more than you can imagine, particularly about the importance of conserving wildlife, and hopefully you'll help to raise awareness of conservation issues by talking to friends and colleagues on your return home or in other ways throughout your lifetime.
1 Reviews of Animal rehabilitation project in South Africa
---
Reviewed on 20 Jul 2014 by
John Brown
1. What was the most memorable or exciting part of your holiday?
2. What tips would you give other travellers booking this holiday?
3. Did you feel that your holiday benefited local people, reduced environmental impacts or supported conservation?
4. Finally, how would you rate your holiday overall?

Poor. Not much meaningful work. It was not well organized in keeping volunteers busy. There were lots of occasions when we ran out of jobs and were told to wander around and look for things to do. Myself and my grandchildren were extremely disappointed. We had a family meeting and left early. Still a bad taste in our mouth. After staying there I felt that the fee charged was excessive.
John Brown.
Read the operator's response here:
Dear John,

Thank you for your comments and review.

We are sorry that you feel that the project did not give you sufficient work. As a leading international provider of voluntary placements we strive to provide a highly structured, organised programme that not only benefits the amazing projects we work with worldwide, but also all our incredible volunteers who participate on our programmes each year. Therefore, we take feedback like yours very seriously and we have addressed your particular issue of lack of work in great depth with the Project Director and the Volunteer Liaison on the project to ensure any families who volunteer together in the future are kept fully occupied with exciting and interesting elements of the project.

As you know, you regrettably only voiced your dissatisfaction with us less than a day before you left the project, therefore we had no indication or opportunity to look into how the work offered to you could be improved. We understand that much of the work offered to you was turned down, but we could possibly have asked the project to give you different work, had you expressed your dissatisfaction earlier.

However, we were very pleased to see that the quantity of work was the only comment you had in your review. We have had excellent feedback from the vast majority of our volunteers who have assisted this very worthwhile rehabilitation centre. This project does incredible meaningful work with the local community and the animals, helping to protect and preserve the South African wildlife. The work done by this project was recently the subject of a television documentary in the UK and we are extremely passionate and proud to have supported them over the many years, both through volunteers and donations.

We truly believe that this programme offers excellent value of money and would encourage anyone to discuss this with us further should they be interested in joining a programmes with us. Our website has many hundreds of reviews of this and other projects and we are always very happy to provide as much information as possible. You can also talk to previous volunteers as well.

Once again, thank you very much for your review and thank you for choosing to do a programme that helps disadvantaged animals and communities. Again, we are very sorry that you chose to leave the programme early, but we hope you and your family will consider joining us again in the future.

Wishing you and your family the very best for the future.

---
Popular similar holidays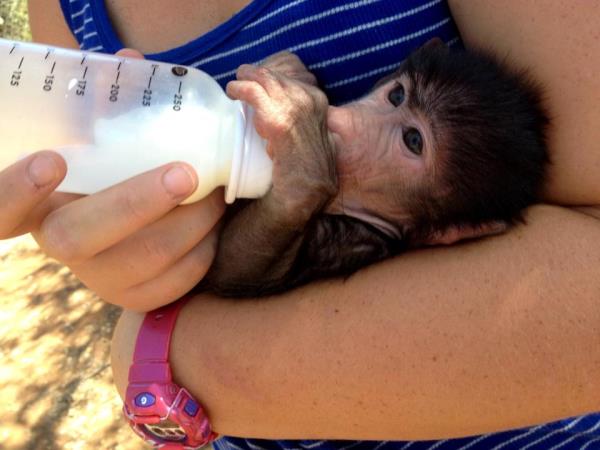 Help re-habilitate orphaned monkeys in beautiful rural South Africa
From £847 14 days excluding flights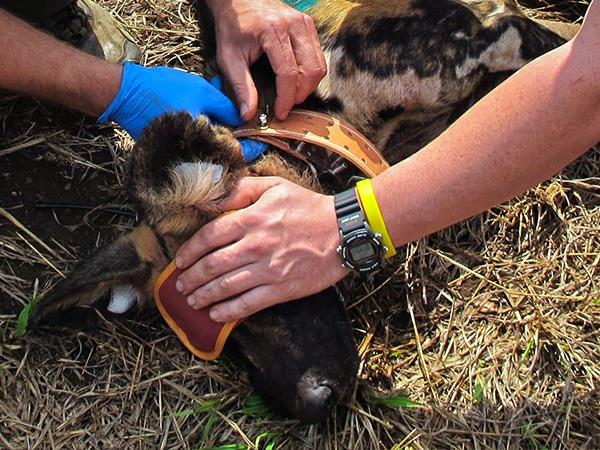 Award-winning, Fair Trade certified wildlife conservation
From US $1425 14 days excluding flights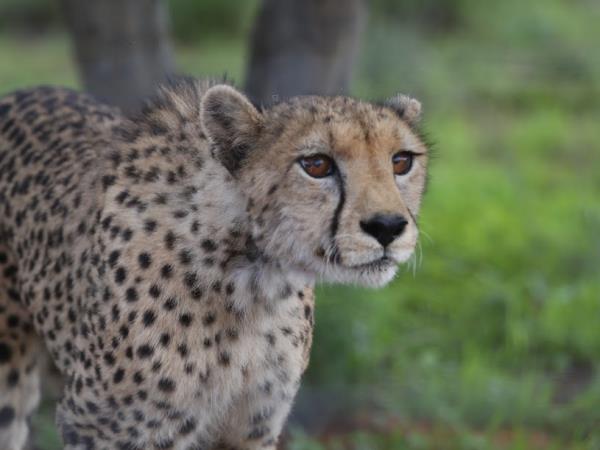 Care for rescued animals in Namibia
From £895 15 days excluding flights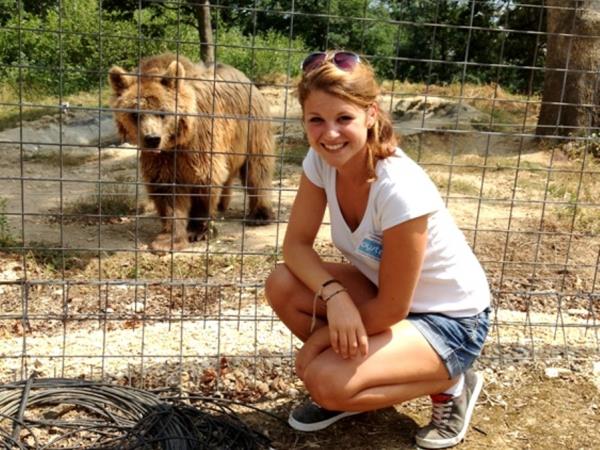 Volunteer at an inspiring bear sanctuary in Transylvania
From £925 7 days excluding flights