"Become an Arctic ambassador as you set sail in the summer for a week on a small Spitsbergen expedition ship. Watch wildlife in remote regions - Arctic conditions permitting, of course."
Highlights
Longyearbyen | Spitsbergen | expedition auctions | midnight sun | spacious cabins | polar bear perimeter sentries | Arctic dips | Potential wildlife sightings may include: polar bears, arctic fox, Svalbard reindeer, and colonies of land and sea birds |
Description of Spitsbergen wildlife cruises
Spacious cabins, Zodiac trips and explorations on dry land make this eight day Spitsbergen cruise an absolutely enthralling experience with polar bears, reindeer, seals, arctic fox and colonies of birds just the tip of the iceberg when it comes to wildlife.

The very nature of Spitsbergen only allows for expeditions at certain points of the year, namely the summer, with near permanent sunshine and invitations to take a dip in the Arctic ocean just a couple of highlights to enjoy alongside icy encounters both on and offshore.

Harsh conditions might make this part of the world inhospitable and uninviting for some although, for others, itís the thrill of venturing off grid and into the unknown that makes Spitsbergen wildlife cruises all the more enticing.


If you would like some help or advice, or just want to discuss your ideas for your next trip, do give us a call.
Check dates
2019: 20 Jun, 7 Jul, 24 Jul
Responsible tourism
Responsible tourism: Spitsbergen wildlife cruises
As a leader in Sustainable Tourism, we are committed to ensuring that all of our marine expeditions operate in a socially and environmentally responsible manner. All expeditions aboard the ship meet and exceed all environmental regulations and protocols in the regions that we visit.

Our end goal is to minimize the potential negative impact of tourism in the areas we operate while maximizing the positive impact of instilling a widened understanding and appreciation of these regions. During our voyages, we ask all our passengers that they see their visit to these areas as a privilege and that they share their newfound knowledge and experiences with others when they return home. We also hope that by bringing people to these regions that they continue to act as ambassadors and stewards of these areas.

Staff & Crew Our crew and expedition team act as stewards of the environment and are well versed in the strict environmental protocols on board and on land. All of our travellers are thoroughly briefed in these protocols before being allowed to participate in excursions and are always supervised by our team when on shore.

Expedition Auctions At the end of every M/S Expedition departure, we raffle our Captainís Sea Chart together with expedition books signed by the staff, the flag from the bow of the ship and many other items as souvenirs of the voyage. All proceeds are then donated through Planeterra to support the Bear Health project and the Save the Albatross campaign.

BearHealth - Location: Svalbard, Arctic
Developed to address the health and wellbeing of polar bears due to the threats of global warming and pollution, the project aims to identify the effects of exposure to pollutants and climate change on the health of polar bears, and to compile the results in order to perform a total health assessment of polar bear populations in the Svalbard region. Our donation of £5,000 covered the cost of on-ship lab analyses of 50 Polar bears and funded the field work of one PhD student.

Marine Gas Fuel
The ship operates on marine gas oil, which is cleaner than truck diesel fuel as it offers lower sulfur dioxide emissions.

4-Stroke Outboard Engines In an effort to drastically reduce environmental pollutants 4-stroke outboard engines have been installed on all of our zodiacs. Our 4-stroke outboard motors produce less noise pollution and have engines similar to those of an automobile. Since there is no mixing of oil and gas the exhaust is intrinsically much cleaner and friendlier to the environment.

Rechargeable Batteries We provide battery chargers and rechargeable batteries on the ship for use by our travellers as a way to decrease the consumption of batteries and their harmful effects on the environment.

Recycled non-chlorine bleached paper In an attempt to reduce the amount of dioxins released into the environment through paper production, the ship has been stocked with recycled, non-chlorine bleached paper and toilet paper.

Planeterra Foundation & the ship gift shop Through our commitment to responsible tourism we have developed the Planeterra Foundation, a non-profit organization that supports local community projects and international charities around the world. Certain items sold in the shipís gift shop have been made by local communities in South America. By purchasing these items you will be directly supporting these artisans and proceeds also go to the Planeterra Foundationís community project fund
4 Reviews of Spitsbergen wildlife cruises
---
Reviewed on 09 Aug 2018 by
Andy Sykes
1. What was the most memorable or exciting part of your holiday?

There were a few! The polar bears that we saw close up from the zodiac, the large group of walruses with some playing in the water, the bird cliff at Alkefjellet and the polar bear that came looking for tea, the glacier calving at Monacobreen with the pod of around 12 Belugas that turned up to watch, being able to swim in the Arctic, and, my personal favourite, sailing through the pack ice to 82 degrees north and being surrounded by ice.


2. What tips would you give other travellers booking this holiday?

Donít miss out on being on land at Svalbard. The walks from the boat are minimal so to really experience the wilderness, stay on land as well and get some hiking done.Donít miss out on the lectures! The CE(xperience)Oís are very knowledgable and make them fun.
Have good long lenses and/or binoculars, there is a lot to see up close, but even more further away!
Spend as much time as weather permits outside just looking! You never know what you might see!
Donít overfret about outer layers, the jacket is amazing and the waterproof boots provided excellent, but some good waterproof trousers are essential on the zodiacs. And good thermals are ideal.


3. Did you feel that your holiday benefited local people, reduced environmental impacts or supported conservation?

Yes, where possible. There were no plastic bottles on board with reusable bottles being given. We spent an hour or so picking up plastic from one of the beaches - yes, it is a big problem in the Arctic too!
Sadly, a polar bear was shot in the vicinity when we were there. The practices followed by the boat were incredibly thorough to keep staff, passengers and wildlife safe and well, and to interfere as little as possible given the trip intent. I cannot comment on the incident, but it is vital as tourism increases that best practices are always followed.


4. Finally, how would you rate your holiday overall?

Very special. The CEOís did a fantastic job to give us the wonderful experience and they were ably supported by the whole crew who did everything they could to make the whole trip feel special.
---
Reviewed on 27 Sep 2018 by
Marcus Durand
1. What was the most memorable or exciting part of your holiday?

There were no moments that overshadowed everything else. There were many very memorable times and sights. I particularly enjoyed the walks and would have preferred more and longer walks.



2. What tips would you give other travellers booking this holiday?

The advice received from the operator was sufficient and pertinent.


3. Did you feel that your holiday benefited local people, reduced environmental impacts or supported conservation?

Only to a small extent. The organisers were very particular about not having adverse environmental effect.


4. Finally, how would you rate your holiday overall?

Cruising is not my scene but this one was certainly very interesting and informative. The organization, comfort and activity were excellent and I could certainly find no fault with anything. If I rate it less than 5 star it is only because, for me, I prefer something with more action and less comfort.
---
Reviewed on 27 Aug 2018 by
Maitea Guridi
1. What was the most memorable or exciting part of your holiday?

As highlights, I would say the many many wildlife that we saw (over 30 polar bears! arctic deer, arctic fox, hundreds of walruses, seals and birds) and that we were able to sail all the way almost to the North Pole (just 800 km away!). And the most amazing thing of the trip is that on this deserted ice landscape (third day of the trip), we were able to track and "chase" a fat polar bear that was swimming, walking and jumping back into the water and back to ice constantly. This was an incredible experience on a nice sunny day. In addition, the ship was surprisingly comfortable, and the crew, staff and scouts were super friendly and very experienced/ knowledgeable.


2. What tips would you give other travellers booking this holiday?

I would highlight that this is more of a luxurious cruise than an adventurous expedition. The overall style of the trip is a very comfortable cruise; there is plenty of quality food (both buffet and 4 course meals), rooms are very comfortable and cleaned/ serviced constantly, and the excursions are organized around the meals for an easy execution (breakfast, 2 hour excursion in the morning, lunch and a nap, 2 hour excursion in the evening, back for dinner). So keep in mind that this is an easy and comfortable trip, where one gets to rest a lot, eat very good and have the amazing opportunity to see plenty of wildlife and incredible landscapes.


3. Did you feel that your holiday benefited local people, reduced environmental impacts or supported conservation?

Yes; we were introduced to plenty of initiatives the company is carrying, like: helping out with local businesses in the places they visit, reducing contamination, increasing environmental protection awareness etc


4. Finally, how would you rate your holiday overall?

In conclusion, it is more of a luxurious and comfortable cruise rather than an adventurous expedition. Overall it was an amazing experience where we got what we were looking for; plenty of wildlife (polar bears!!) and ice landscapes.
---
Reviewed on 02 Aug 2011 by
Susie Barrett
1. What was the most memorable or exciting part of your holiday?

Seeing a mother polar bear and her two cubs walking on the ice floes walking along them then diving in and swimming to the next one. The cubs following on behind her. Fabulous!


2. What tips would you give other travellers booking this holiday?

Be warm but also have some smart casual clothes to wear in the evening. When inside of the boat you can be relatively warm - have those layers for going out on deck where it can be cooler but you can watch the midnight sun or enjoy the on deck BBQ. If you want good photographs make sure you have a camera with long range focus as you are often at a distance from the wildlife so as not to disturb them.

Take your swimming gear as you do get the opportunity to swim in arctic waters - everyone that did did survive! Mobile phone signal is lost once you come out of the fjord and into the sea - there is a possibility to set up an email system with reception but this can be costly. Remember that this is an extreme part of the world where nature rules and that anything can happen and sometimes it does.


3. Did you feel that your holiday benefited local people, and minimized impacts on the environment?

Yes. We shopped in Longyearbyen and had snacks there some people stayed in the hotels there too. We were advised that we could not remove anything from the island by way of stones, bones, or remove any plants to take home. We were asked to bring biodegradable products to use. We always kept at a distance from the wildlife in order to not stress them and allow them to go about their daily life as usual.


4. Finally, how would you rate your holiday overall?

Excellent. The team leaders are very knowledgeable and the trips out were well organised and we were well guarded by perimeter sentries in case a polar bear should arrive. We were very well fed and with lots of choices - be prepared to put on weight! The cabins were spacious and our cabin crew were great at tidying us up and keeping our cabin shipshape. There were safety boxes freely available at reception. I didn't use one and didn't feel the need too which was very nice. Fellow passengers were really good fun and added to the whole experience - it gets you talking more travel.

---
Popular similar holidays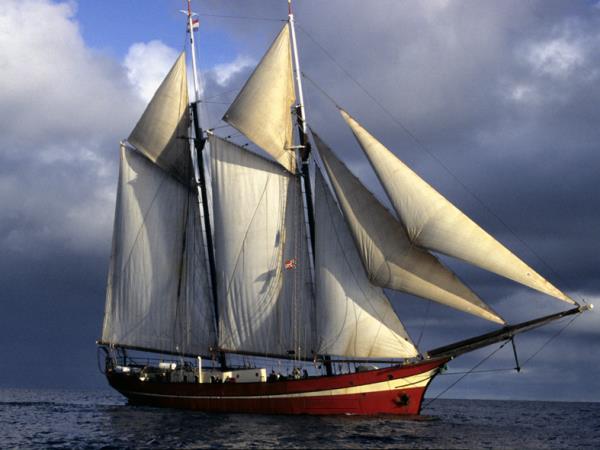 Experience sailing in the fjords
From Ä3590 - Ä5290 8 days excluding flights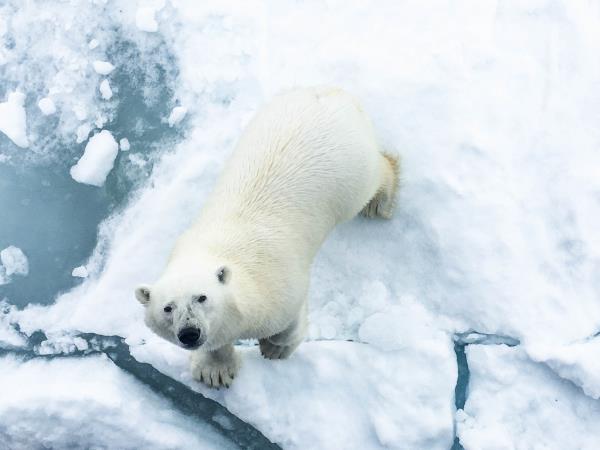 A wildlife focused specialist led Arctic safari in Svalbard
From £7195 - £9495 11 days excluding flights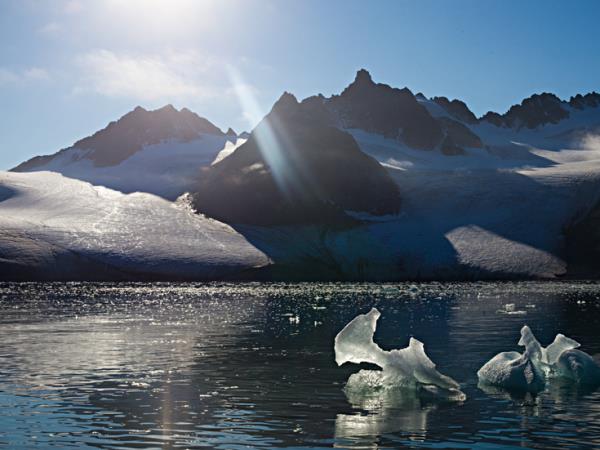 Wildlife-focused, expert-led small ship Arctic cruises
From £2150 - £9200 10 days excluding flights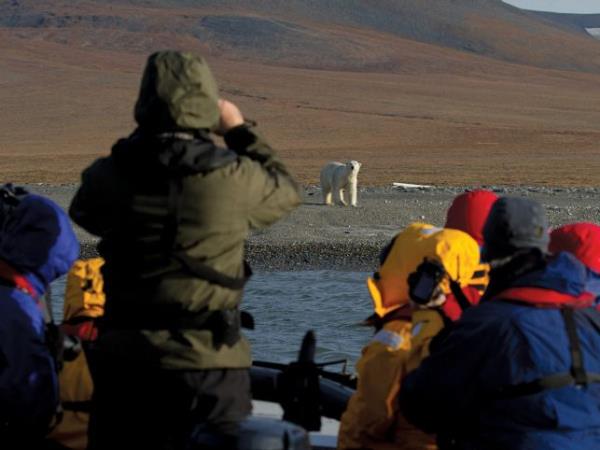 Explore Russian Arctic - home to Polar Bears, walrus & more
From US $11000 15 days excluding flights