Bird Watching holiday in China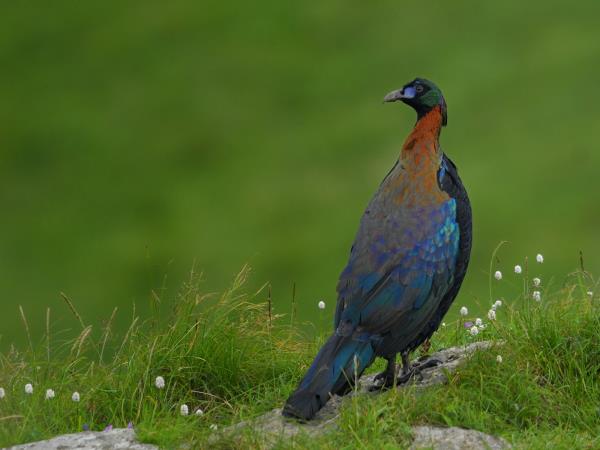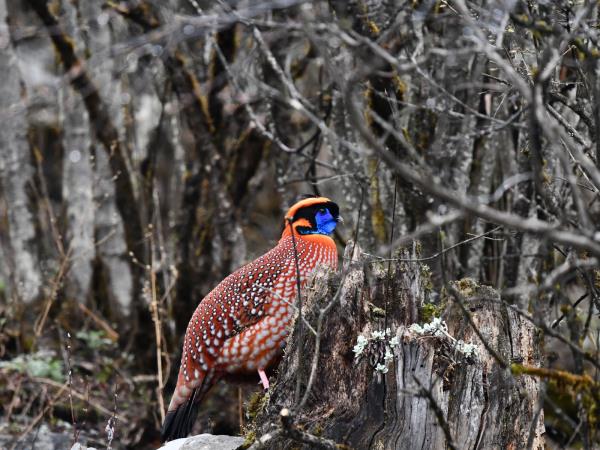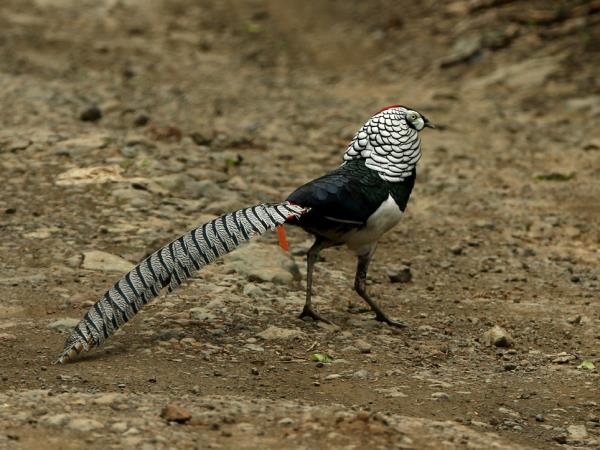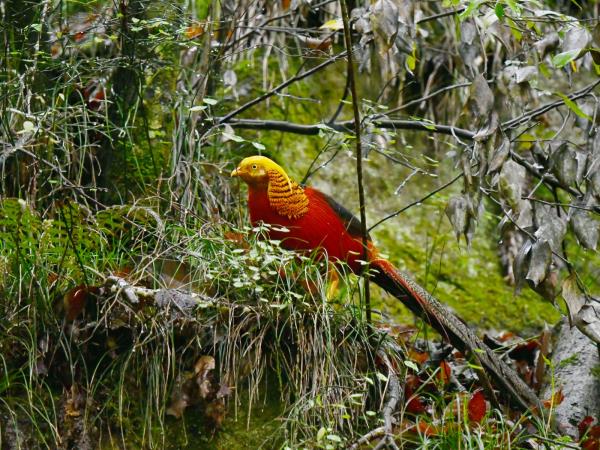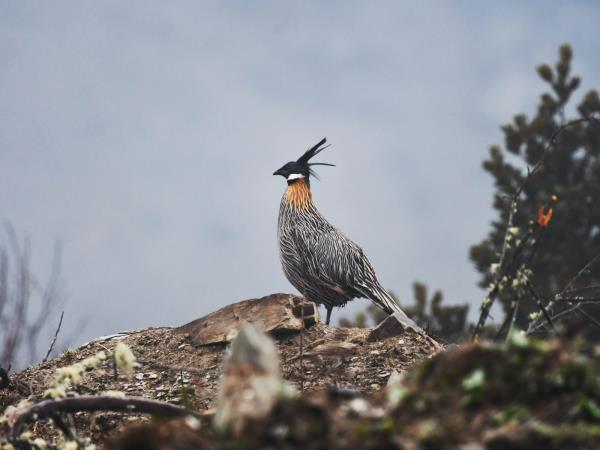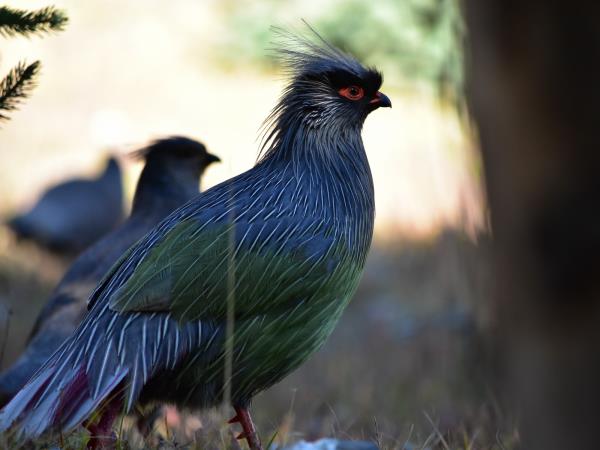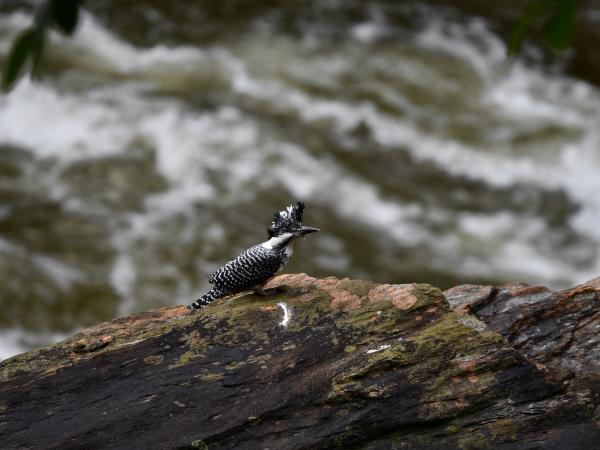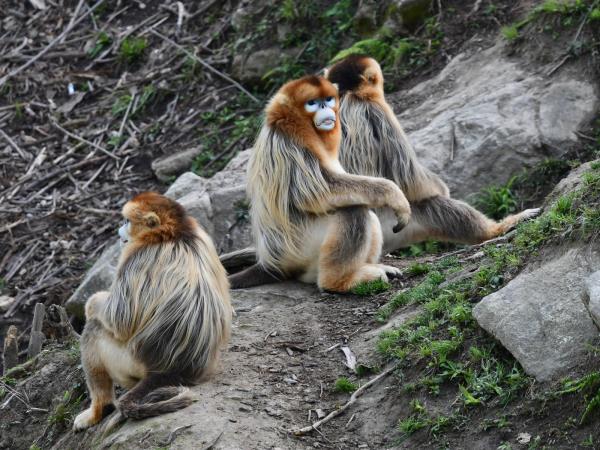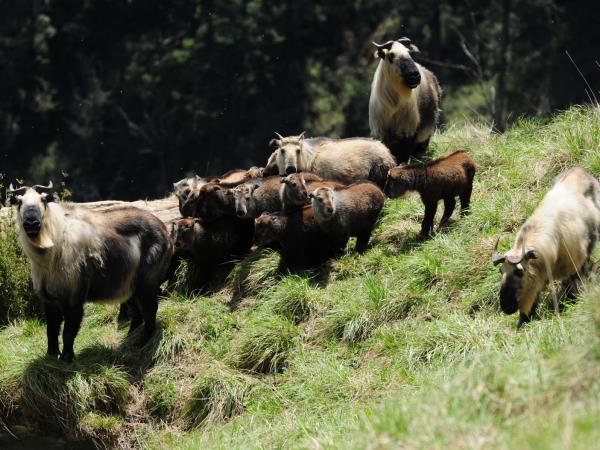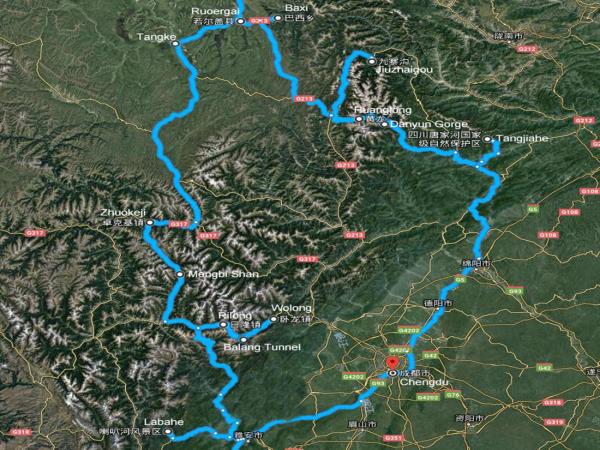 Description of Bird Watching holiday in China
Price information
Check dates
For departure dates contact us on
01273 823 700
Responsible Travel
As the pioneers of responsible tourism, we've screened this (and every) holiday so that you can travel knowing it will help support the places and people that you visit, and the planet. Read how below.
Planet
Sichuan is located in the southwest of China, in the transition zone of the three climatic regions of the mid-subtropical areas, the northern subtropics, and the Qinghai-Tibet Plateau, and is not far from the warm temperate zone and the middle temperate zone to the north. Sichuan is an area where various geographical elements meet. From the Yulin River at an altitude of 150 meters in the east to the Gongga Mountain at an altitude of 7556 meters in the southwest, and spanning 8 latitudes from north to south and 11 longitudes from east to west, Sichuan is a large-scale, composite ecological transition zone in the center and west of China and includes all habitat types except the ocean.

During this bird-watching journey, we can not only observe a large number of rare birds, but also enjoy the beautiful natural scenery of the Tibetan area in Sichuan, and experience the Tibetan customs, and view the glorious scene of the world-class forest parks Jiuzhaigou, Huanglong, Siguniang Mountain, Wolong Nature Reserve, Ruoergai wetland, Tangjiahe Nature Reserve, etc.

For this kind of special travel, in order to better protect the environment and maintain the ecological balance of the destination area, we have formulated the following basic precautions for the participants to watch birds and animals in the wild:

1. While watching birds in the wild, do remember the principle of "only look far away, not get too close". Keeping a proper viewing distance from the target to avoid disturbing the behavior of them.
2. When going to the wild bird watching, try to avoid wearing bright and eye-catching clothes, and they should not have large area in white. The best color is gray, black, blue, green, camouflage, and its fabric material should be water proof and wear-resistant.
3. Upon photographing wild birds, natural light should be used instead of flash lamp to avoid scaring them.
4. Some birds are shy by nature and difficult to observe. Improper methods should not be used to induce them to appear, such as playing birdsong tapes, throwing stones, whistling, and clapping to stimulate birds. Don't disturb the birds with loud noise. It's taboo to drive away birds.
5. Do not chase wild birds too much, because some birds may temporarily stop to live in a certain area due to physical weakness. At this time, they are in urgent need of rest and recuperation. Any chasing behavior may lead to accidental casualties of these sick and weak birds.
6. If you discover the habitat or brooding ground of a particular bird species, you must keep in mind the principle of no interference and try not to tell others. When appropriate, local regulatory administrations or authoritative wild bird protection agencies can be reported to enhance the special protection of rare species.
7. Do respect the survival right of birds, you should not collect eggs and catch wild birds.
8. Before setting off, you should learn and accumulate necessary professional knowledge, and you should take an illustrated handbook of birds by the departure.
9. Binoculars are necessary equipment for bird watching: one pair of binoculars should be 8-10 times, and the aperture of the objective lens should be 40 or 50 mm without red or yellow coating; the magnification of a single telescope should be between 20 and 60 times. Furthermore, it must be equipped with stable triangular support. For a group trip a single telescope is enough for every three people.
10. Pay attention to safety in field activities and do not act alone at anytime. Try not to go into the water, and do not contact with bird feces and other excrement.
11. At the same time, birdwatchers also need to abide by all the basic norms of travel, such as taking care of nature, not spitting everywhere, adhere to the correct method of defecation in the wild, do not litter melon peel and shell, do not break branches and flowers at random, and take away the garbage that is not easy to degrade and put it in the designated recycling site, etc.
People
When we organize such special tours, participants are often asked to be those who want to know what birds they are watching, that they will not disturb their lives while birding and are willing to make efforts to protect these birds. We always try to avoid the phenomenon that some people only want to pursue the beauty of the photos and get closer to the birds, which will affect their normal life. We especially object to the undesirable behaviors such as removing the shelter around the nest or startling the brooding birds in order to get the so-called satisfactory photos.

We advocate that the basic starting point of bird watching in the wild is to watch birds freely inhabit and fly under natural conditions. In view of the possible impact of people's behavior on the local natural and cultural environment in the process of bird watching travel, we ask the accompanying guides and drivers to emphasize to the participants the following code of conduct that should be paid attention to and observed along the way:

1. Any illegal act of hunting, injuring or selling birds and other wild animals shall be reported to the local competent forestry department, public security department, industry and commerce department.
2. Anyone should refuse to eat wild birds and other wild animals, exhort relatives and friends not to eat wild animals indiscriminately, and establish a healthy diet concept and civilized lifestyle.
3. Do not buy or accept any bird specimens and feather products.
4. Everyone should conscientiously study and abide by China's relevant wildlife protection laws, not to harm, kill or cage wild birds, and take practical actions to protect wild bird resources.
5. In case of seeing any injured bird, do contact the local forestry department and wildlife rescue department immediately, so that the injured bird can be treated in time.
6. Scientific tourism, civilized bird watching. It is the responsibility and mission of modern people to protect wild birds and their habitats, protect wild animals and maintain ecological balance.

During the operation of our travel groups, we have the opportunity to participate in various publicity activities on bird protection and other wild animals organized by local wildlife authorities and wildlife conservation associations, as well as public welfare activities such as wild bird release and flight protection held in local communities. Although not common, some aborigines along the way may need to make specific bird specimens or use bird feathers as ritual decorations due to cultural traditions or totem worship. Once we encounter such a situation, we should timely dissuade through reasonable and effective channels, so as to advocate the local people to consciously protect the natural environment, love all life, including birds, and build a green community with beautiful flowers and birds.
Popular similar holidays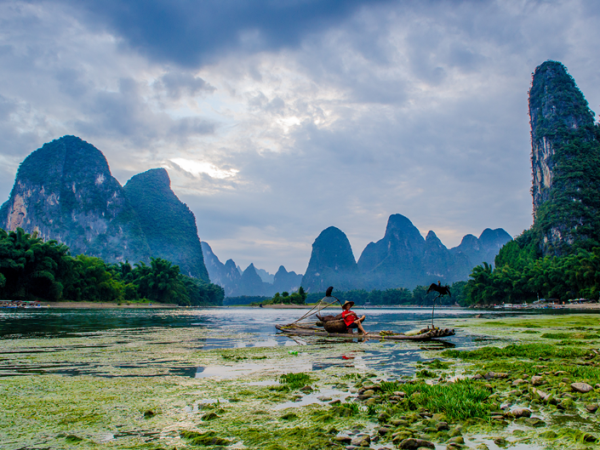 From US $2319 - US $2719 11 days including domestic flights only
Walk along the Great Wall and relax in the stunning LiRiver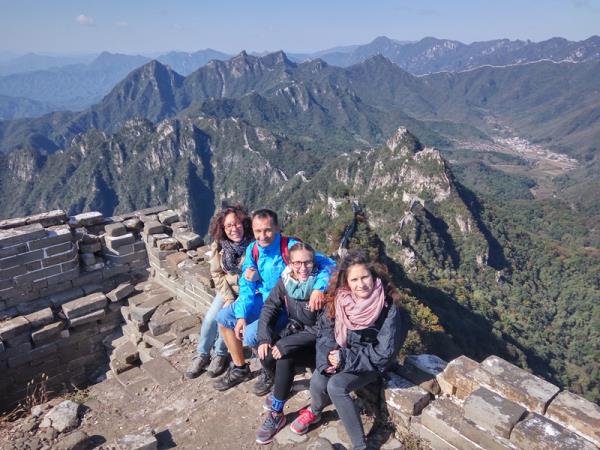 From US $2830 - US $3600 14 days including domestic flights only
A wonderful experience of real China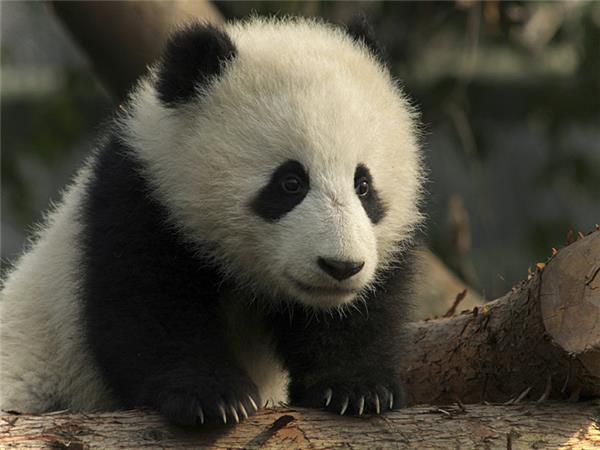 From £3849 - £3999 20 days including UK flights
A comprehensive China itinerary covering its length and breadth