China classic tour with pandas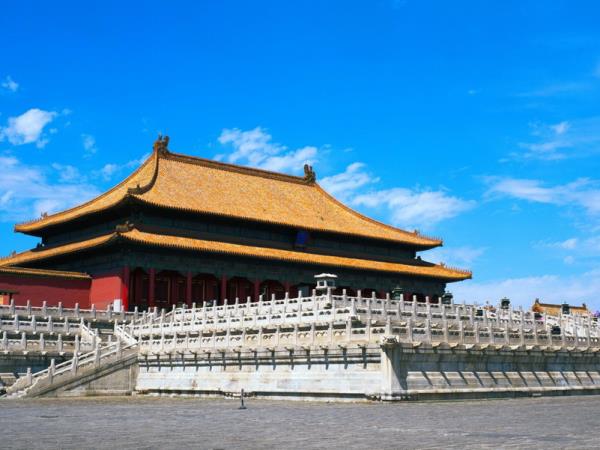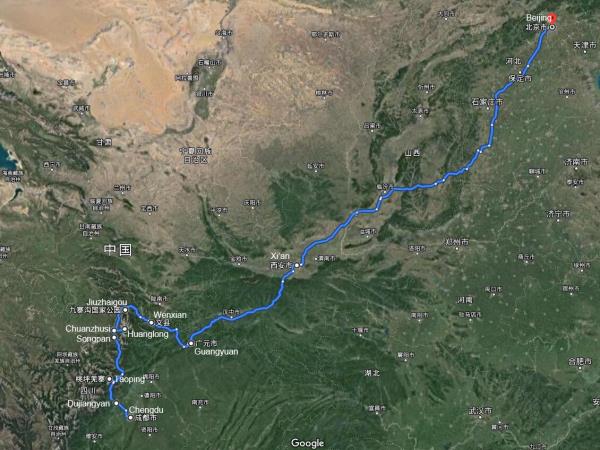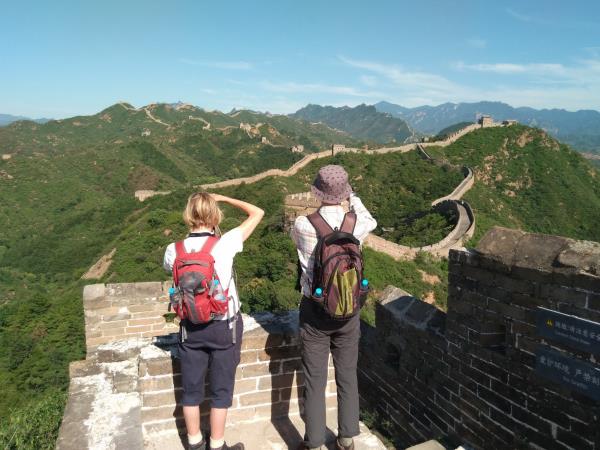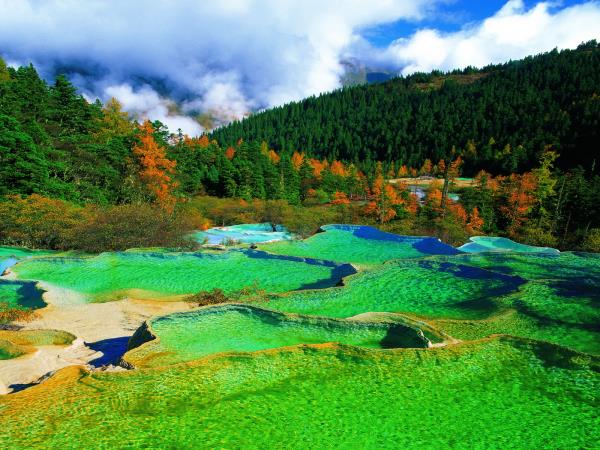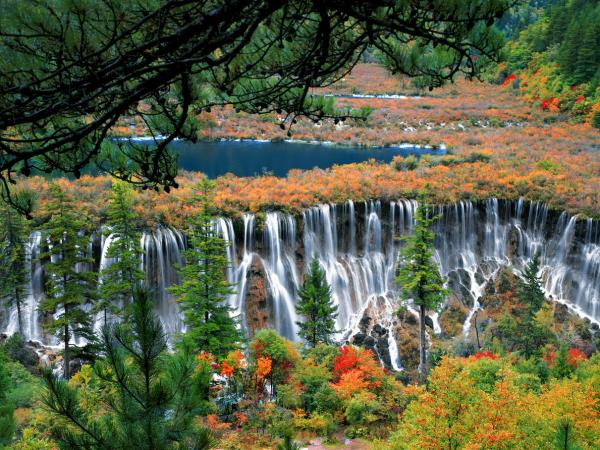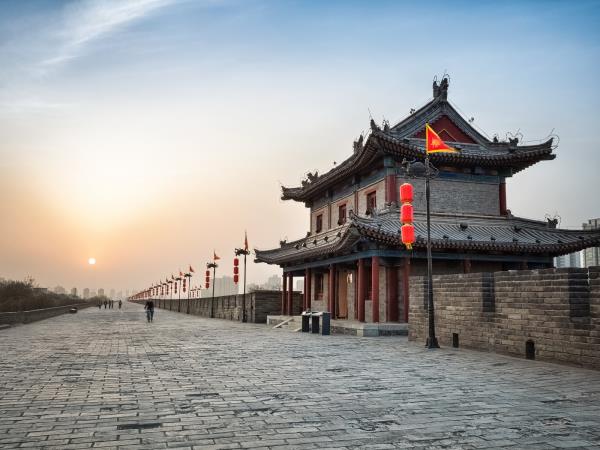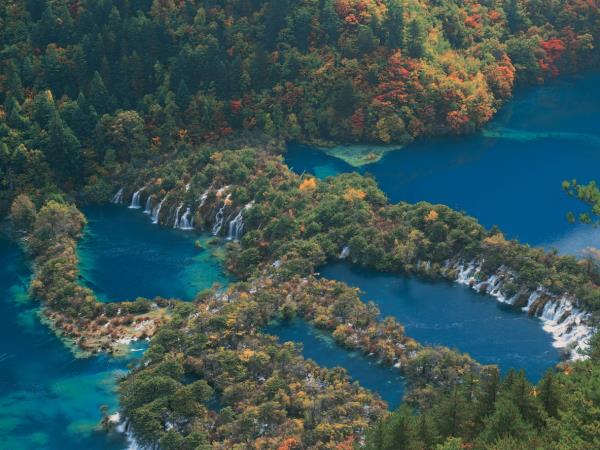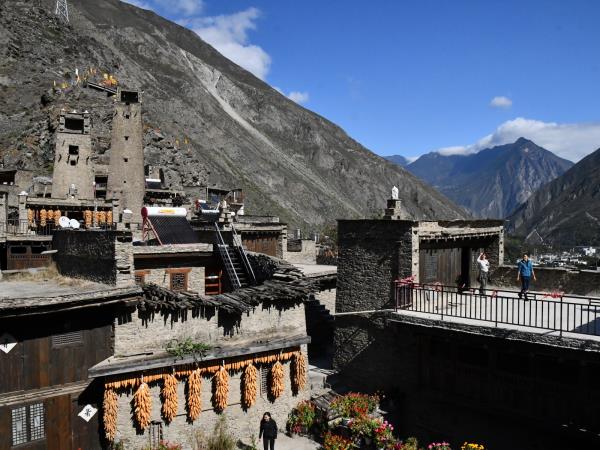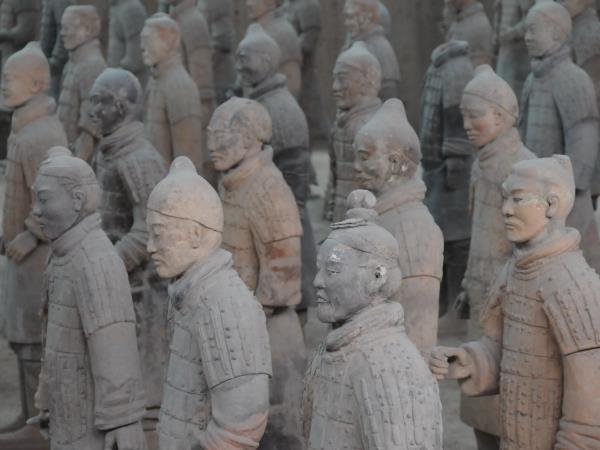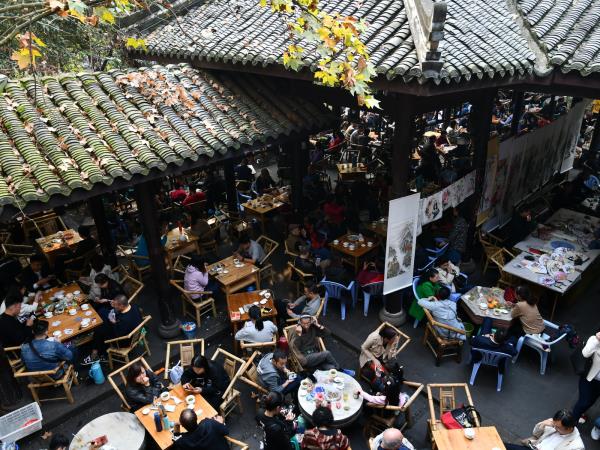 Description of China classic tour with pandas
Price information
Responsible Travel
As the pioneers of responsible tourism, we've screened this (and every) holiday so that you can travel knowing it will help support the places and people that you visit, and the planet. Read how below.
Planet
Over the years, we have consistently observed and recorded the supporting facilities and service functions that need to be improved and adjusted along the travel routes. We have also sorted out the opinions and suggestions beneficial to environmental protection from the feedback of tourists from all over the world, and promoted these problems to be solved as soon as possible through effective channels. For example, we have organized panda volunteer activities, mainly foreign volunteers come to Chengdu and its surrounding giant panda protection bases to carry out relevant volunteer activities. For some time, some panda breeding bases, out of economic interests, launched such projects as allowing tourists to pay a certain amount of money to take pictures with pandas closely or even hug panda babies. We do not support this kind of over commercialized activities. In addition, some of our foreign guests have raised the same objection, so we timely put forward rectification suggestions to the competent authorities. Now, this kind of behavior has been restrained. We also do not support any form of animal performance, so we have never organized tourists to visit Ocean theme parks or circus performances.

In the tourism activities such as bird watching and flower watching, hiking and self driving organized by us, tour groups often travel in sparsely populated and ecologically fragile environment, and people's toilet problem in the wild is always a difficult thing to deal with. In recent years, we have cooperated with professional environmental protection equipment manufacturers to promote the construction of standardized environmental protection toilets and other supporting facilities in remote tourism routes, and achieved considerable results in environmental protection and travel experience. Similar environmental protection measures that can be effective as soon as possible, we will continue to do so to minimize the impact on the local environment and ecology caused by the entry of tourists.

It is also a very important practical measure in responsible travel to choose a travel mode that is more beneficial to the protection of the environment. During this trip, we arrange to take the high-speed rail from Xi'an to Beijing. China's high-speed railway network now has more than 30000 kilometers of operating mileage, and the average speed is more than 300 kilometers per hour. Many areas are connected through this cleaner and more efficient way. We will choose to travel by train in China as much as possible according to the itinerary of tourists, so as to reduce the high energy consumption and emission flying. At the same time, when traveling in China's big cities, we will arrange to use environmentally friendly energy vehicles (such as batteries or hydrogen energy) instead of gasoline or diesel buses to transport tourists. If conditions permit, it is also a good travel experience for tour guides to lead tourists to ride bicycles through the streets and alleys of the city. All of these can make practical contributions to reduce carbon emissions, thus promoting the concept of responsible travel with low carbon and environmental protection.

Chengdu has a total area of 14335 square kilometers, a population of 16.58 million and a urbanization rate of 74.41%. Chengdu owns flat terrain, vertical and horizontal river network, abundant products and developed agriculture. At the same time, as an important electronic information industry base in the world, there are 30 national scientific research institutions, 67 national R&D platforms, 56 universities and 301 world top 500 enterprises. Chengdu is one of the top ten ancient capitals and one of the first batch of national historical and cultural cities. It is the birthplace of ancient Shu civilization. Jinsha Ruins has a history of 3000 years. Chengdu has two world heritage sites: Qingcheng Mountain and Dujiangyan (World Cultural Heritage) and Sichuan Giant Panda Habitat (World Natural Heritage).

Xi'an has a total area of 10752 square kilometers, a population of 10.20 million, and a urbanization rate of 74.61%. Xi'an is a famous historical and cultural city of China. In history, more than ten dynasties established their capitals here. It is one of the four ancient capitals in the world. It is also the capital with the largest number of dynasties, the longest time and the greatest influence in Chinese history. Xi'an is one of the best tourist destinations in China and one of the best cities in China's international image. It owns six World Cultural Heritages: Qin Shihuang Mausoleum and Terracotta Army, Grand Wild-Goose Pagoda, Small Wild-Goose Pagoda, Daming Palace Ruins of Chang'an City in Tang Dynasty, Weiyang Palace Ruins in Chang'an city of Han Dynasty and Xingjiao Monastery Tower.

Beijing is the capital of China and the center of China's politics, culture, international exchanges and scientific and technological innovation, with a total area of 16410 square kilometers and a population of 21.54 million, the urbanization rate is 86.6%. Beijing is an ancient capital with a history of more than 3000 years. It owns seven World Cultural Heritages: Zhoukoudian Beijing Ape Man Ruins, Great Wall, Forbidden City, Summer Palace, Temple of Heaven, Imperial Mausoleum of the Ming and Qing Dynasties and Beijing-Hangzhou Grand Canal. It has the largest number of cultural heritages in the world. Beijing is a world-famous ancient capital and modern international metropolis, and rated as one of the world's first tier cities by GaWC.

As a company that has been engaged in tourism for many years, we are glad that these big cities have excellent tourism resources. At the same time, we have also noticed various major environmental problems faced by the tourism industry in these cities.
1. A considerable part of the hot spot tourist areas are seriously polluted, including water pollution, air quality decline, local ecological environment being damaged and deterioration of tourism resources.
2. The environmental sanitation condition of the tourist area is poor, the garbage is scattered and piled up at will, and the sewage and dirt are often visible.
3. Some hot tourist areas receive guests on a large scale. The tourist areas are overcrowded and somehow disordered, which causes poor travel experience.
4. Tourism development and construction projects are not in harmony with the overall environment of the tourism area.

In view of the environmental problems existing in the above-mentioned tourism industry, we emphasize and publicize the concept and awareness of responsible travel in terms of operators and tour group management. At the same time, we also propose and advocate the following measures to the tourism authorities and administrative agencies at all levels:
1. We should strengthen the scientific research of tourism environmental protection and the publicity and education of tourism environmental protection knowledge, and promote responsible travel attitude.
2. We should strengthen the environmental impact assessment of tourism development.
3. In the development and construction of tourist areas, we should do a good job in the healthy and sustainable tourism environment planning.
4. Using economic and other management means to control the scale of hot spots.
5. We should promote the efficient formulation and implementation of laws and regulations on tourism environment.

People
Most of the scenic spots visited in this itinerary are not free items. The tickets and other fees required to visit these places directly bring financial support for the maintenance and ecological restoration of scenic spots, which is also the actual contribution of tourists to the protection of local environment and ecology in the similar responsible travel. In addition, we try our best to arrange tourists to live in local boutique hotels or characteristic B & B (according to demands, we can arrange for tourists to stay in Tibetan B & B on the way from Chengdu to Jiuzhai Huanglong scenic area, and experience the lifestyle of local Tibetans). At the same time, we suggest that guests have dinner in local restaurants (such as hot pot banquet in Chengdu, jiaozi banquet in Xi'an, duck roast in Beijing and some local restaurants in small places), which can not only taste the special flavor, but also increase the income of local people. In short, we strive to make every trip in addition to enjoying the beautiful scenery and experiencing the cultural customs, so that our guests can more participate in some public welfare activities, and endow our travel with more social meaning and practical value with the attitude of responsible travel.

Since the establishment of modern country more than 70 years ago, China's economic construction has made remarkable achievements. From a low-income country to the world's second-largest economy, China's per capita income has entered the level of middle-income countries. In the mean while, China has experienced the largest population urbanization process in human history, and is moving from rural China to urban China. Hundreds of millions of farmers have moved from rural areas to cities, from agriculture to non-agricultural industries. The transformation of population, urban and rural areas and employment structure has greatly improved the efficiency of market-oriented allocation of labor resources and become a huge driving force for economic development. This has continuously promoted China's poverty alleviation process.

However, in the process of rapid extensive urbanization, there are inevitably many problems. For example, the comprehensive level of urbanization is not high, the urban development mode is relatively single, the urban layout lacks scientific and long-term sustainable development planning, the urban traffic congestion is serious, various municipal services are insufficient, the gap between urban and rural dualization is growing, and the development index of GDP is paid too much attention to at the expense of urban ecological environment and the living space of citizens, resulting in serious environmental pollution and the balance of ecological environment is destroyed and other problems, eventually seriously affecting the daily life of urban residents.

China's urbanization is facing various challenges. As a member of modern urban residents, in the process of engaging in tourism industry for many years, through extensive and frequent contacts and exchanges with people from all over the world, especially in the continuous and endless global journey, we deeply realize that the focus of people's attention on cities has changed from a single GDP hard power index, turning to urban soft power such as livability, tourism, science and technology, wisdom, innovation and service. More and more attention has been paid to the diversified development of cities. In the evaluation of urban development level, with the addition of tourism industry, business environment, international competitiveness and other indicators, higher requirements are put forward for the city's openness, attractiveness and internationalization.

Naturally, we hope that the city we live in will be more and more humanized, safe, beautiful, colorful, orderly and full of opportunities. The essence of Chinese traditional culture is to emphasize the harmonious coexistence of man and nature. At the same time, in our work and life, we always cherish the exchange and interaction with tourists from all over the world, so that we can learn and consult the good ideas and scientific attitudes of other countries, so as to make suggestions for the city we live in, and strive to fulfill our basic obligations and responsibilities as modern urban residents.

Therefore, we have been advocating and calling for continuous efforts in the following seven aspects in the process of China's modern urbanization:
1. Optimize the overall layout, according to the carrying capacity of resources and environment, build a scientific and reasonable macro layout of urbanization, take urban agglomeration as the main form, promote the rational distribution of large, medium, small cities and small towns, complement each other's functions and develop in coordination.
2. We should unify our understanding, strengthen our understanding of the importance, necessity and urgency of urbanization, persist in driving industrialization, informatization and agricultural modernization through urbanization, and promote the transformation of economic development mode through the transformation of urban development mode.
3. Following the objective law and making the best use of the situation, the urbanization will become a development process that follows the trend and becomes a natural one.
4. Respect the natural environment, rely on the existing landscape and other unique scenery, let the city into the nature, let the residents see the mountains and touch the water. In the process of promoting the integration of urban and rural areas, we should try our best to improve the living conditions of residents on the basis of the original villages, pay attention to retain the original features of the villages, cut down trees as less as possible, do not fill lakes and demolish original houses.
5. In order to maintain and preserve the old urban area and develop the new urban area, we should not only improve the protection level of historical relics and integrate modern elements, but also protect and carry forward the traditional culture and continue the historical context.
6. We should learn and consult the construction management system of modern cities, introduce talents, and train a group of expert city managers to plan, build, protect, manage and run cities with scientific attitude, advanced concepts and professional knowledge.
7. We should effectively promote the citizenization of agricultural transfer population, improve the utilization efficiency of urban construction land, establish diversified and sustainable construction fund guarantee mechanism, optimize the layout and form of urbanization, improve the level of urban construction, and strengthen the comprehensive management of urbanization.

Tourism industry as a green and sustainable long-term format, especially for remote mountainous areas, has great and practical significance. But because of the inconvenient transportation, the living standard of people in these areas is still relatively low. Since many years, we have consciously employed and cooperated with local tour guides, guides, drivers, porters, chefs and administrative workers at all levels of local departments to help people in mountainous areas sell their local products in a wider range, help them establish residential and characteristic restaurants, organize and participate in various forms of volunteer activities and charity projects, and improve the quality of local basic education conditions, such as the establishment of small libraries, increase the basic sports venues and equipment, through a wide range of interpersonal relations to help teachers and supporters into the mountain areas to carry out a variety of practical significance of public welfare activities, advise the development and production of characteristic handicraft products, so as to change the traditional lifestyle of hunting, grazing and logging in mountainous areas, and in all these ways try to increase the local people's income as soon as possible. In addition to improving living standards, this also protects the local ecological balance and community environment.


Popular similar holidays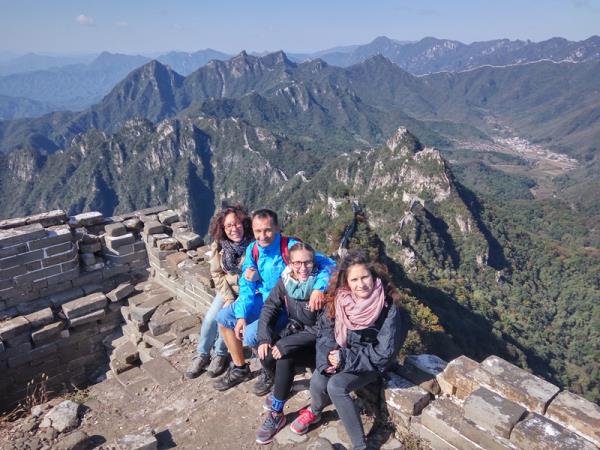 From US $2830 - US $3600 14 days including domestic flights only
A wonderful experience of real China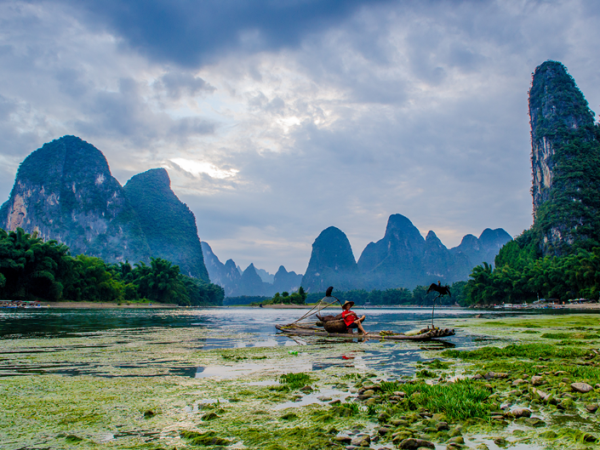 From US $2319 - US $2719 11 days including domestic flights only
Walk along the Great Wall and relax in the stunning LiRiver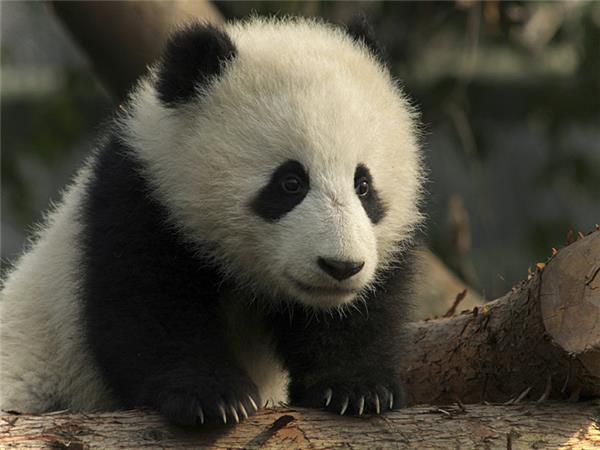 From £3599 - £3999 20 days including UK flights
A comprehensive China itinerary covering its length and breadth