"Gain valuable work experience at a small legal firm while developing an understanding of Sri Lankan culture and international law. Plus there's the added bonus of working near the beach!"
Highlights
Work at a law firm in the coastal town of Negombo | work alongside a staff of five local lawyers | sit on the bench at local courts observing hearings and trials | gain new skills and an understanding of a different culture | live in a volunteer house provided by the project
Description of Law internships in Sri Lanka
Intern in a small practice in Negombo (5 lawyers), which means you'll gain experience across all areas of law. The variety will be greater than you would be exposed to in a big practice. There are 2 Courts in Negombo that conduct proceedings in English and you'll attend both, as well as assisting in other duties, such as drafting legal documents, in the office. You'll learn about the Sri Lankan Constitution and also gain an insight into the history and background of the Sri Lankan Legal System.

Sri Lankan law is based upon two legal systems - 95% of Sri Lankan criminal law is based on the British legal system, the other 5% of their criminal law is based upon South African law.

Some of the service the firm provide include:

Banking and finance
Criminal law
Employment
General Practice
Leisure
Family law
Immigration

As an intern you will be able to gain a first-hand experience of the day-to-day activities in a law firm and actively engage in various litigation works covering a wide array of fields in civil, criminal and commercial law. As you would expect with any internship programme, you will get out what you put in to this programme.

You'll learn about the Sri Lankan Constitution and also gain an insight into the history and background of the Sri Lankan Legal System. You'll have the opportunity to get involved in:

Legal research
Drafting of legal instruments
Visits to prisons, juvenile training centres and other rehabilitation centres for probationers
Court visits - There are 3 Courts in Negombo and proceedings in two of them are conducted in English. You'll have opportunity to attend both 'English-language' Courts
Participation in negotiations and client interviews.
The opportunity to compile your own article to be published in a law journal or national newspaper on a topic of interest, with the assistance of in house lawyers.
You may find it a little bit slow going at first. This is normal as it takes time to settle in. It will also take a little time for the firm to adjust to you and for them to learn your ability and interests etc. The longer you are with the firm the more your workload will grow and diversify.

SAMPLE DAILY SCHEDULE:

The office opens at 08:00am, with your work hours generally being from 08:30am to 17:00pm Monday to Friday. A guide of what should be expected is:

The office day starts around 8am and interns will get to go to the Courts some days where they will sit on the bench and listen to the proceedings. You'll only attend Court when the proceedings take place in English. For 'Court days' you will be in court from 9-10 am and then again from around 2-3:30pm with a break for lunch in between. You will then work in the office again until 4.00pm.

On non-Court days you will stay in the office with the lawyers and help with writing deeds and day-to-day legal duties.

Exactly what your office work will involve will vary from day to day, case to case and intern to intern. You'll be able to help out with everything that goes on in the office and you will gain an extraordinary insight into the operations of law in Sri Lanka - a first-hand insight into international law.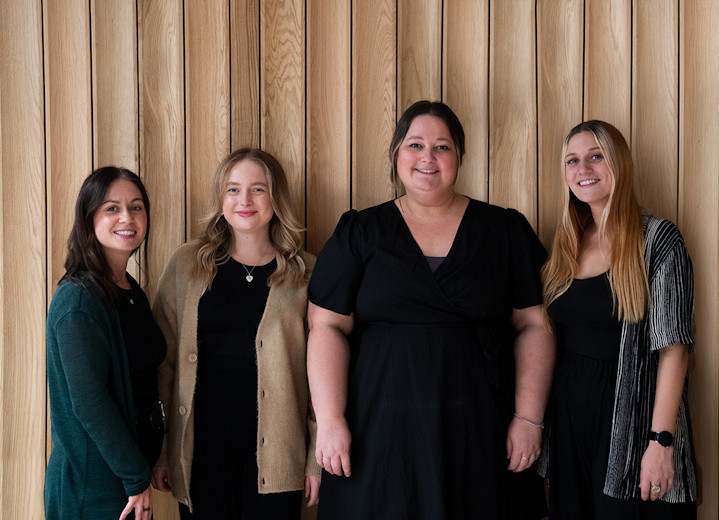 Departure information
This trip can be tailor made throughout the year to suit your requirements
Responsible tourism
Law internships in Sri Lanka
Carbon reduction
Your holiday will help support local people and conservation. We must also reduce CO2. Learn about the CO2 emissions of this holiday and how to reduce them.
Environment
We have a long established connection with a law firm in the beautiful coastal town of Negombo, which means we can provide fantastic, worthwhile internships for you to develop skills and kick-start your career. You'll also be hugely benefiting the law firm and the surrounding community and economy.

During your time working at the law firm you'll work with a number of local Sri Lankan staff. You impact on local community will primarily come from this cultural exchange. As English is not the first language of any of the staff, it is important for them to work with English speaking national, not only to practise English but also to discuss cultural differences. You'll also be contributing to the business by providing an extra pair of hands, leaving other staff to focus on other projects. This law firm greatly helps the local community as they are involved in a number of cases with members of the community who cannot afford legal representation.

By living in the volunteer house provided by the project you'll again be providing much needed income and employment to the local population. You'll be actively encouraged to recycle, be efficient with energy and water usage and preserve the natural surroundings. All of your food is sourced locally, thus directly assisting local businesses. By taking part in the project you'll bring financial support and learning experiences for the whole community.

POSITIVE EFFECTS TRAVELLERS HAS ON THE LOCAL ENVIRONMENT:

We provide our volunteers with many tips on how to be a responsible traveller regarding the environmental impact they have.

We want you to be immersed in the culture, by living and working with local people. We work with local communities, local charities, local government bodies and local schools. We also often partner with local organisations whom we have vetted to ensure that they are committed to the projects they run, that they have the same responsible attitude to the local community that we do, that they are eco-friendly and have ethical policies.

In our projects and in our headquarters offices, we take an environmentally responsible attitude towards recycling and reusing of waste products. Our volunteers are given pre-departure Information that encourages them to minimise waste and reduce their use of water and electricity, in other words, to live sensitively in the environment that they're working in.

Travellers also give donations as and when required by projects. This is often done through our charitable arm, The Bridge The Gap Foundation.

Our projects enable vital conservation, research, care and education work to take place directly where it is most needed. For example, we kept a Species Survival Conservation project in South Africa afloat until completion after it was threatened by lack of funds. Our volunteers contribute, all over the world, to projects that would not exist without them.
Community
The help of volunteers in projects such as this is of enormous benefit to the local community. We have long-standing relationships with local people, making this a sustainable, on-going project. Your work here contributes to, and helps to continue, the long chain of worthwhile achievements in this community.

Social Responsibility:
The information we provide prepares our volunteers for their placement and how to deal with the local people. It also briefs our volunteers on the Do's and Don'ts and ensures that they are aware of the possible impact of their behaviour.

Cultural sensitivity:
Volunteers receive an induction and orientation on arrival which covers things like being sensitive to the culture you're in, everyday processes which will be different to what you're accustomed to, how to have the maximum beneficial imprint and the minimum negative impact.

We stress the importance of responsible tourism, cultural differences and acceptable/unacceptable conduct. Where appropriate, volunteers are briefed on local customs, particularly those that are different to the volunteer's accepted norm.

Economic Responsibility
For 25 years our volunteers have lived in local communities, spent their money with local traders and brought funding to the projects they work with. Travellers employs local staff and works with local support staff. This helps to fund the project directly and through bringing money into the local community.

The organisations we work with are often struggle to financially support and maintain the work they do, so every penny raised makes a real difference.
Our aim is to create always a Win-Win-Win situation in terms of the benefits for, (a) the local communities and institutions you work in, (b) our Volunteers, i.e. you, and (c) for Travellers. We do not embark on any project that is not beneficial to all three of these stakeholders.

Before our Volunteers depart on their projects, we provide them with comprehensive information about their project and country:
(1) A detailed Programme Guide to Volunteering which we've produced in-house.
(2) A detailed Country Factfile,
(3) A detailed Project Description Booklet specific to their Project.
(4) Safety Book: This book is produced by Travellers and has common-sense but necessary general safety tips while travelling, as well as safety advice relevant to your specific destination country.
Popular similar holidays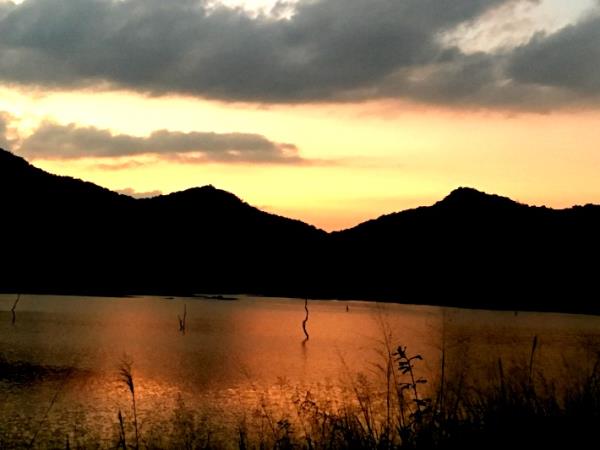 Family volunteering with elephants in Sri Lanka
From £745 7 days excluding flights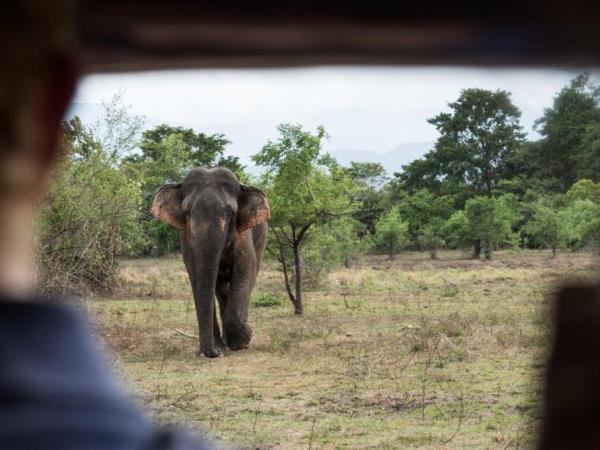 Help wild elephants and wildlife in Sri Lanka
From £945 - £3105 7 days excluding flights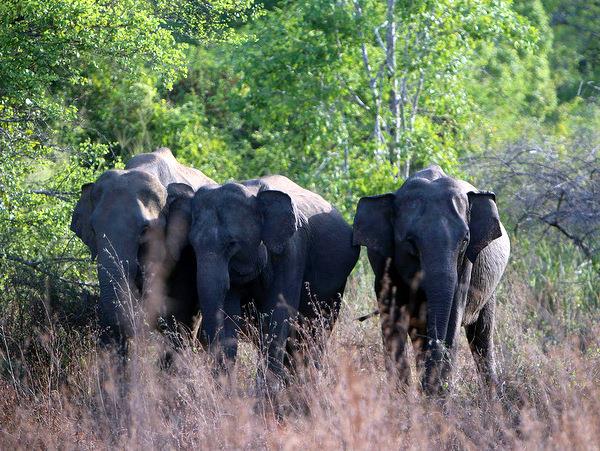 Save Elephants and their habitats in rural Sri Lanka
From £1095 7 days excluding flights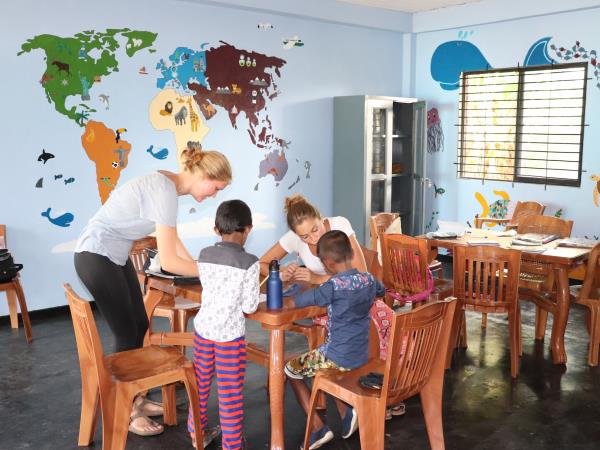 Volunteer with your family in tropical paradise of Sri Lanka
From US $699 7 days excluding flights