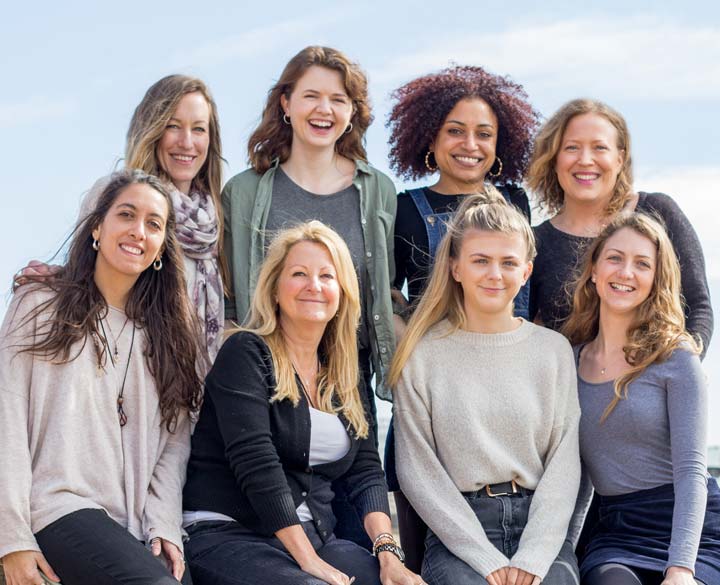 If you'd like to chat about this holiday or need some help finding one we're here to help.
Departure information
This trip can be tailor made throughout the year to suit your requirements
Holiday type
Orphanage volunteering holidays offline
This holiday is temporarily offline, following concerns around volunteering in orphanages. Read about the Responsible Travel
campaign
and have your say on our blog.
---
Volunteer travel - what's it all about
Are you looking for an adventurous trip with a purpose, or on a gap year or career break? If you want to make a difference in some of the world's most important conservation areas - and in community projects - then volunteer trips are for you! Volunteers tend to have a sense of adventure, and come from a range of different backgrounds and from all over the world.
Edward Abbey said 'sentiment without action is the ruin of the soul'.
Responsible tourism
Responsible tourism: Volunteering in Ghana
Environment
We are trying to protect the local remaining wildlife. We have implemented turtle patrols on the beaches for the last 3 years, and pay to release captured turtles. Saving the turtles that come on to our beach to breed is one of our volunteer projects and volunteer also help educate in schools and the local community. We also protect any other captured wild animals we find and either protect the animals permanently or re-release them into the wild. We inform our guests and volunteers staying at our Eco lodge to our wildlife efforts and encourage them to participate in and support our projects.
We work with the local chiefs and opinion leaders to persuade local people to protect and conserve local wildlife. We are planting trees in the area. We are working with the Development Groups in each of the villages to provide public toilets and clean water points for the community. In our second phase of building at the lodge we are incorporating rainwater collection and a grey water recycling system. We will move to solar and wind generated electricity when we can afford the capital investment. All the accommodation is build out of mud blocks bought from local families. They are cooled by the sea breeze and fans rather than air conditioning.
Our gardens are organic and we encourage a wide range of wildlife (as our most effective method of insect control). We compost all organic matter from the kitchens and from the gardens. We recycle all glass and plastic bottles. We have started a scheme to offset carbon by planting trees. This also provides local employment and protects the environment. In time the trees become a source of wealth for the community. If you wish to offset the carbon from your flight we can plant trees for you at a cost of £1 a tree. This will pay for the planting, manure, watering and protection for the first 2 years of the trees life until it is established.
Community
Before
- There were just 10 toilets shared amongst 10,000 people
- There were very few fresh water points
- No toilets what so ever at the schools
- No equipment in the schools
- Lots of children not in school
- No electricity in the schools
- No sports equipment
- No eco tourism
- No real job opportunities meaning anyone with a good education would leave the community for Accra the capital in search of a job.
- Turtles being killed at a rapid rate.
After
- Building more sustainable and environmentally friendly toilets.
- Establishing more fresh water points throughout the community.
- We built toilets at the schools.
- Donated some basic equipment into the schools.
- Through the building of our lodge eco tourism starting to take place which has led to more job opportunities, more income coming in to the local markets and local services being used much more regularly.
- We have supplied a lot of jobs at the lodge and given training.
- We are starting to develop a life guarding program leading to more jobs and safety in the water around our community.
- We have set up turtle patrols and given talks educating the local community about the importance of wildlife.
- We are in the process of building an orphanage to help try and house a small percentage of our regions orphans.
- We are running a project called 'Sponsor a Child' with the aim of giving under privileged children a chance for a good education. We are currently sponsoring 6 children to go to school who would not have had the chance otherwise.
- We have got electricity in to one of our local schools and are in the process of trying to get our other 2 schools connected.
- We have made a big effort to increase the level of education given at our 3 schools by recruiting volunteers to come and help assist, donations of equipment and text books and lots of fund raising to supply the schools with the money they need in order to develop. We have designed a number of volunteer projects to help the community that we work with. The most pressing needs are the building of toilets and fresh water points within the villages. For the last 5 years we have been raising money to help raise standards in the 3 local schools by improving the school facilities. We have raised and donated £3000 to the local schools over the last 5 years. We are working with the chiefs to provide school clothes and equipment for children whose families cannot afford it. We have donated £750 to this fund over the last 3 years.
We have purchased the land for an orphanage to be built and now we are in the process of fundraising money for the building of the orphanage its self and recruiting volunteer to work the orphanage once built helping with the children. We have set up a volunteer project coaching sport within the community developing new skills and incorporating life skills and awareness. At our eco lodge we source everything possible locally in an effort to contribute into the local economy. All the services, such as electricians, builders, etc, are provided by local people. We take all our guest and visitors to the slave fort in our area teaching them the history of slavery in Ghana and also donating money to the fort for maintenance and to pay the guides wages.
Popular similar holidays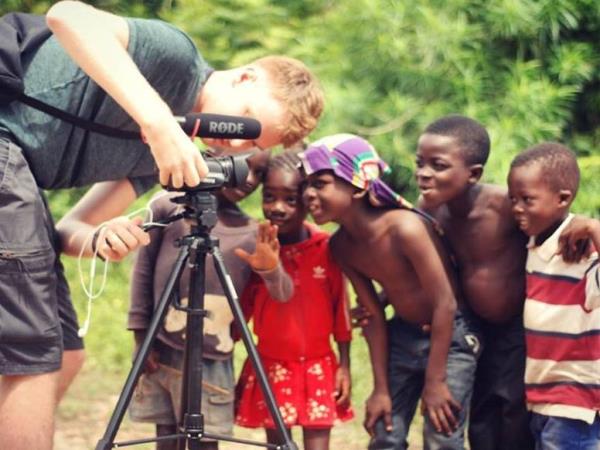 Volunteer in the heart of an African community
From £795 7 days excluding flights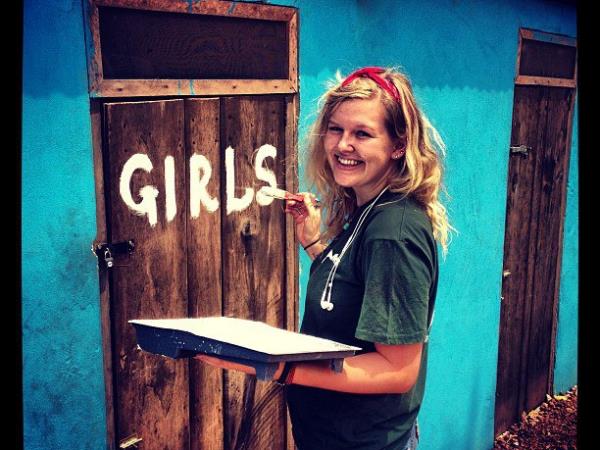 Community building in tropical Ghana
From £795 7 days excluding flights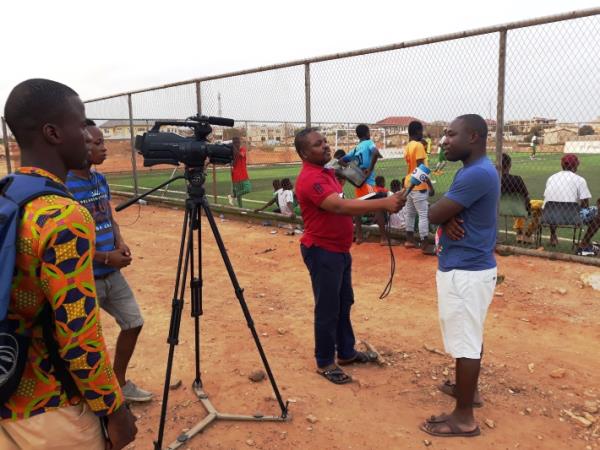 An exciting journalism internship in Accra, Ghana
From £1015 4 weeks excluding flights