"Komodo dragons, orangutans, pristine islands & temples galore - with a touch of luxury thrown in. This trip will have you ticking off the bucket list in multiples. "
Highlights
Yogyakarta | Borobudur temple | Tanjung Puting National Park | Overnight in Jungle lodge | Traditional boat ride | Camp Leakey Orang-utan rehabilitation | Ubud | Flores Island | Komodo Islands National Park | Kuala Lumpur | Opportunity for trip extensions to Singapore, Malaysia or extra time in Bali and Kuala Lumpur.
Description of Indonesia holidays, tailor made, Orangutans & Komodo dragons
This Indonesia holiday is a tailor made wildlife and cultural tour, travelling with local driver guides and staying at a mix of luxurious hotels and comfortable ecolodges, so that you get an insight into many different aspects of this enormous country. Our itinerary below is for two weeks although we can adapt it to suit your timeframe and budget, of course.

Starting in Yogyakarta, on the island of Java, spend three days taking in all the spectacular heritage of Javaís cultural capital. Highlights include the Prambanan temple complex and the multi tiered Borobudur temple in Magelang, although just cycling through the islandís gleaming paddy fields and rural villages is a wonderful experience too.

After a domestic flight, your next Indonesian experience is on the island of Borneo, where the Indonesian region of Kalimantan makes up about two thirds of the island. This is where your wildlife experiences start to really take off, taking traditional klotok boat trips into Tanjung Puting National Park and staying at an ecolodge. You will really feel in the heart of the jungle here, with three days to visit orangutan outposts, and immerse yourself in a world full of proboscis monkeys, gibbons, clouded leopards, sambar deer, and wild cattle known as banteng. As well as a wonderful array of tropical birds, including macaques and hornbills.

Your next stop is the town of Ubud, on the beautiful island of Bali. Here you can enjoy the luxurious and exquisite surroundings of a top hotel, but also the hive of traditional creativity that Ubud is famous for. It is the perfect place to go shopping for artisan work, or visit art galleries and museums. All set amongst green rice terraces and dreamy tropical terrain, where we can also organise some adventures for you such as white water rafting, mountain biking or hiking.

The island of Flores is one of Indonesiaís Lesser Sunda Islands and, although less well known that Bali, is bursting with natural heritage. In particular, its port of Labuhan Bajo is gateway to Komodo Islands National Park, which actually encompasses over thirty volcanic islands, the most famous being Komodo and Rinca. The park itself is home to 5,000 Komodo dragons, and you will have a chance to walk with a park ranger to try and see these somewhat feared yet unique creatures.

Before bringing your trip to a close, you may want us to organise a few days at the beach for you, and of course there are many options for this in Indonesia so please donít hesitate to chat with us about it. We feel that the best time to go to Indonesia is outside the very rainy season which is between December and February, however Indonesia is a wonderful place to visit all year round, and we can adapt your itinerary according to the season. It is worth noting that the islands east of Java donít get as much rainfall as others.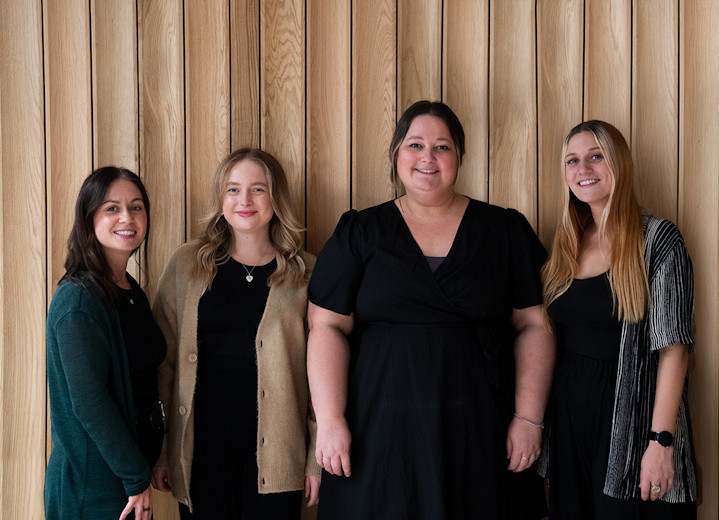 Departure information
This trip can be tailor-made and departures can be arranged all year. The sample itinerary below can be modified to your personal wishes including departure date, duration, accommodation used & how long you spend in each destination.
Our top tip:
December to February are the wettest months but short spells of rain are expected anytime in the tropics so bring waterproofs!
Activity level:
Leisurely/moderate
Accomm:
6 nights luxury hotels, 5 nights comfortable ecolodges (other options available).
Solos:
This trip can be tailored for solo travellers at extra cost.
Included:
Accomm., flights, transfers, local guides/drivers, listed activities. Meals depend on chosen itinerary.
Responsible tourism
Responsible tourism: Indonesia holidays, tailor made, Orangutans & Komodo dragons
Grand Mercure in Yogyakarta has been faithfully restored to its former glory from the turn of the century in the Dutch colonial period. It has a responsible attitude towards the environment and serves as a great base to explore the cultural heart of the city.

Rimba Lodge on the Sekonyer River is committed to the environment and protecting the Tanjung Puting National Park for many years to come. They work very closely with the orang-utan centre at Camp Leakey and organise guided trips to the various feeding outposts. You can see as many as nine primate species, crocodiles, birds and butterflies in the jungle whilst you cruise the backwaters.

The Bajo Komodo Eco Lodge has developed environmentally friendly buildings with the use of solar power for hot water, a rain water storage system, and the use of a reed-bed and water garden sewage treatment system where all waste water is returned to the gardens through irrigation. Our guides are all employed locally and have a passion for their homeland and a desire to share their cultural heritage with visitors. Using local guides, agents and hotels provides employment opportunities. You may like to carbon off-set your long-haul flights to Indonesia with a donation of £33.15 to Friends of Conservation - ask for more details.
4 Reviews of Indonesia holidays, tailor made, Orangutans & Komodo dragons
4.5 out of 5 stars
---
Reviewed on 21 Jul 2011 by Portia Lloyd
1. What was the most memorable or exciting part of your holiday?

Staying with the Iban tribe and seeing the orangutans in Sarawak, and Borobudur at sunset in Java. The beaches on Lombok and the Gilli Islands were gorgeous. We also saw an amazing kecak fire dance and had the best massage ever in Bali.


2. What tips would you give other travellers booking this holiday?

Take time to choose an itinerary that takes in everything you want to see.
We found domestic flights were often delayed in Indonesia, so it was good to use other forms of transport too e.g. trains and boats.



3. Did you feel that your holiday benefited local people, and minimized impacts on the environment?

Yes, as all our guides and drivers were local people. Also we visited some very interesting places, e.g. small villages such as Candirejo, which seemed to have just started opening up to tourism. We probably wouldn't have known about these spots if travelling independently and hopefully the majority of the profits will have gone directly to the villagers who showed us around. Environmentally we didn't do so well as lots of flying and endless plastic water bottles - probably should've taken a filter...


4. Finally, how would you rate your holiday overall?

Fantastic! It was incredible to have everything pre-arranged and all the logistics sorted out for us, so relaxing and just what we needed after a hectic wedding! It also made it possible to squeeze a huge amount in to the time we had available. The guides were all good and some exceptional - we learnt a huge amount about everyday life in the countries visited, which enhanced our experience greatly.

---
Reviewed on 26 Oct 2010 by Erin Bunting
1. What was the most memorable or exciting part of your holiday?

It's very hard to pick just one - but I think it was probably touring about on our boat for three days in the Tanjung Puting National Park in Kalimantan visiting the orangutans. They were just amazing to watch and we got some great photos too. It was really relaxing being on the boat surrounded by nature and we were well looked after with an excellent guide and fabulous home cooked, traditional food.


2. What tips would you give other travellers booking this holiday?

We spent a couple of days in Surabaya in Java which wasn't really worth a visit - if I was going again I'd skip this or stay a shorter time if a stopover was required. There is a fantastic colonial hotel though - which is where we hung out for most of the time. Also in Lombok we stayed in Sengiggi and visited the Gili islands - if I went again I think I'd book to stay on the islands - probably Gili Meno which was gorgeous.


3. Did you feel that your holiday benefited local people, and minimized impacts on the environment?

Benefited local people - We always had local guides and many of the tours we went on were run by locally owned companies - in particular a cycling tour in Ubud, Bali run by Banyan Tree Cycling where we went for lunch at the with the owner and his family at their compound after the tour. Wages are low here so we tipped generously. I think most of the hotels we stayed in were owned by international owners/companies - I guess that is to be expected for luxury hotels though.

Environment - There was a lot of flying so not exactly carbon neutral! When we climbed up Rinjani there was a considerable problem with rubbish and although we took all our rubbish down with us and we did discuss the problem with our guide more could be done.


4. Finally, how would you rate your holiday overall?

Really brilliant - it was our honeymoon and we really had a fabulous time. It was so well organised by the operator which took a lot of the stress out of travelling which was exactly what we needed with such a complicated itinerary. The hotels we stayed in were second to none - really fabulous and we were spoilt rotten!

---
Reviewed on 20 Mar 2009 by Kathryn White
1. What was the most memorable or exciting part of your holiday?

The whole trip from start to finish was fantastic and I wouldn't do any of it differently. Seeing the orang-utans at Tanjung Puting National Park was the highlight, followed closely by the couple of days spent on board the boat to Komodo Island. The orang-utans were a joy to watch and we felt privileged to see these animals in their natural habitat. Cruising on the Blue Dragon to Komodo was very relaxing and we were very well looked after by the crew - the food they cooked for us was fabulous. Seeing the Komodo dragons was a unique experience and the snorkelling nearby was excellent - although watch out for the jellyfish!


2. What tips would you give other travellers booking this holiday?

Don't be put off going in the rainy season. Maybe we were just lucky but we didn't get too much rain and travelling in the low season meant that the national parks and other tourist attractions were very quiet - apparently places like Tanjung Puting can get very busy in high season.


3. Did you feel that your holiday benefited local people, and minimized impacts on the environment?

Flying half way round the world obviously has a negative impact on the environment. However, many of the places we visited rely on tourism so not going would also have a negative impact. To compensate for flying, we offset our carbon emissions with a donation to the Orangutan Foundation. We used local guides and drivers and supported community tourist initiatives such as visits to traditional villages. We also paid conservation fees to enter the national parks. So all in all I think the holiday did benefit local people and contributed to conservation in that area.


4. Finally, how would you rate your holiday overall?

It was one of the best holidays I've had - partly due to the superb organisation by the tour company making it completely stress free - but mainly due to the people of Indonesia being the friendliest I have come across anywhere in the world.
---
Reviewed on 17 Aug 2006 by Caroline Hoyes
We went on the Ombak Putih pinisi Schooner for a week to Lombok, Comodo etc. Probably the best bit. Looked after wonderfully. Mainly Dutch and French passengers. They don't seem to advertise in the UK. Saw remote tiny islands, snorkelled several reefs, went to remote villages and had lots of lovely Indonesian food with different fruits each day.

The boat was just wonderful. Also loved the Tanjung Sari hotel at Sanur. Old hotel with great charm on the beach. Not mad on Ubud but loved the trip we did to the north just beautiful, also loved Tanah lot sea temple.

Was it benifitting local people? Hard to know. Boat built with Dutch money but crewed and actually made by locals. I was assured both hotels owned by Balinese but second hotel part of an Asian chain so one wonders. They certainly employed plenty of locals so that has to help the area.
---
Popular similar holidays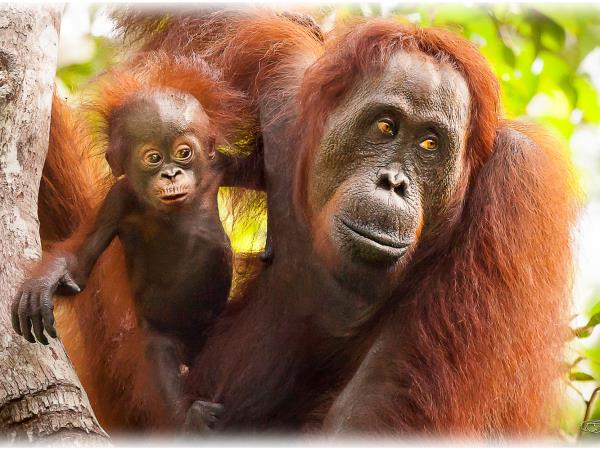 See the biodiversity of fauna & flora on either side of the Wallace Line
From £1800 12 days excluding flights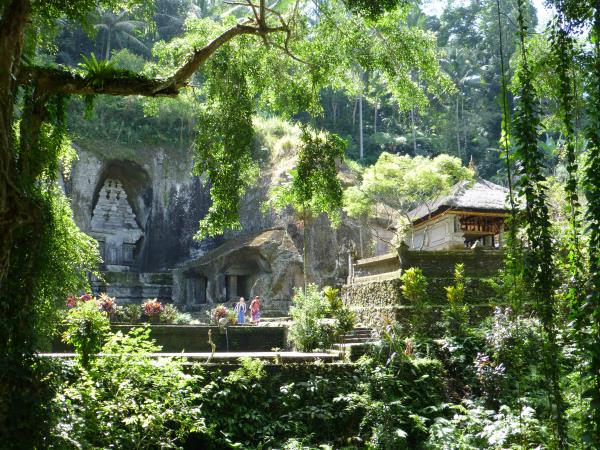 Discover our 4 favourite Indonesia islands in 3 just weeks
From £2065 21 days excluding flights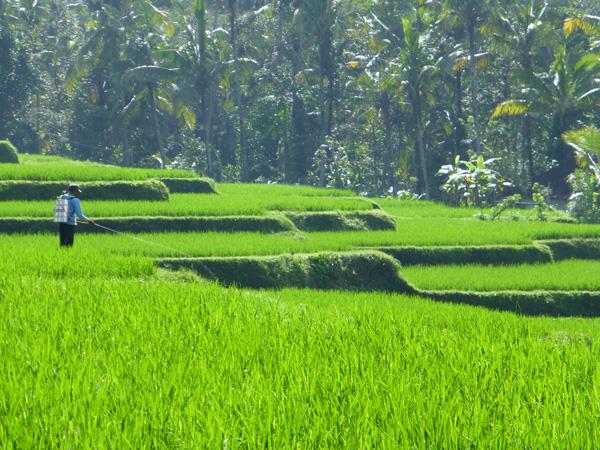 Discover rural Bali, far from the bright lights of Kuta
From £895 12 days excluding flights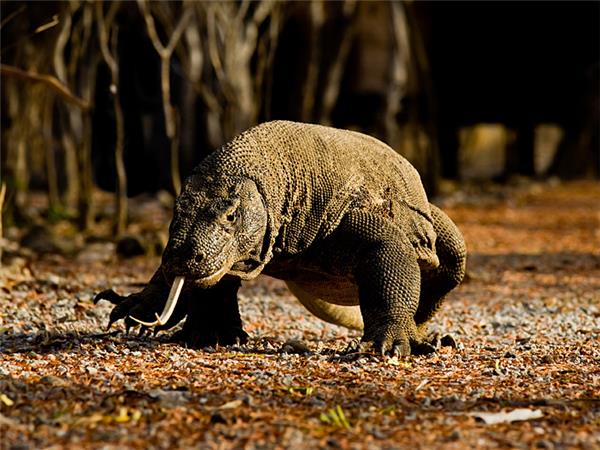 Orangutans, Komodo Dragons & coral reefs
From £2999 - £3389 16 days including UK flights