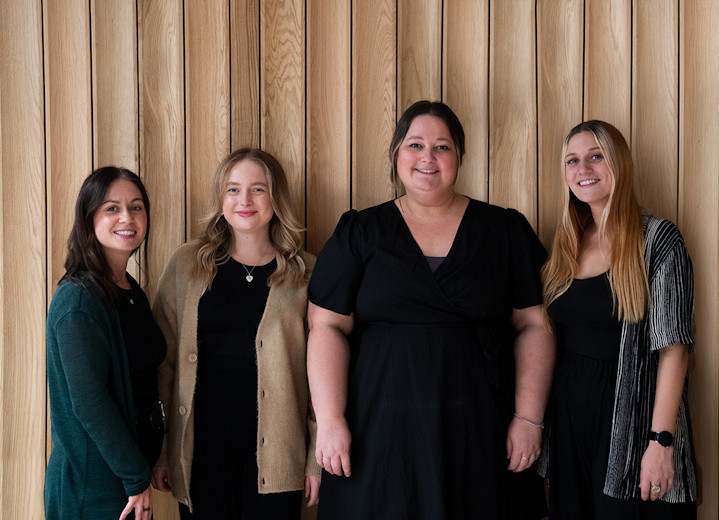 Departure information
This trip can be tailor-made and departures can be arranged all year. The sample itinerary below can be modified to your personal wishes including departure date, duration, accommodation used & how long you spend in each destination.
Responsible tourism
Responsible tourism: Tailor made holiday to Egypt
We all have the opportunity to travel around these unique sites, but the way that the way that we visit can make a difference. In addition to recommendations that will be given out to each traveller on how to act around the different sites visited, the programs aim not only to support the socially and economically underdeveloped parts of Egypt, but also to extend a Bridge between Cultures to create Unity through Diversity. We believe that once we understand each other's cultures and learn to accept each other we can live peacefully together.

Through the activities planned in this program travellers will have the chance to cross beyond the stereo typing that they have always had about Egypt and understand more about the country and the people in the same time when they will mix with various types of locals they will also have the chance to explain about the misconceptions that the East also has against the West.

All of the services provided in the program are provided by various Egyptian suppliers most of them are young Egyptian entrepreneurs who decided to control their own future rather than just wait for the government's employment.


5 Reviews of Tailor made holiday to Egypt
3.5 out of 5 stars
---
Reviewed on 07 Nov 2011 by Lorraine Buckley
1. What was the most memorable or exciting part of your holiday?

The 24 hours spent in Abu Simbel, i.e. staying and eating at the Eskaleh Eco
Lodge, meeting and chatting to the owner Mr. Fikrih and his many happy
collaborators, going out with them for a boat trip on Lake Nasser, and then the
sunrise visit to the great temples of Abu Simbel.


2. What tips would you give other travellers booking this holiday?

Our itinerary was tailored to our specific requests, and where we had doubts we
requested suggestions from the operator, who always came up with excellent
solutions. Had our timetable allowed, I am sure using a dahabeya rather than a larger commercial boat would be an extra-special experience and also more environmentally friendly...... we will bear in mind for a 'next time'....


3. Did you feel that your holiday benefited local people, and minimized impacts on the environment?

We hope so. Information on the volunteering experiences available in different
areas of Egypt look very well thought out too - I hope they are successful and
would love to have another holiday visiting different parts of Egypt and getting
closer to the daily lives of people who are not dependent on tourism.


4. Finally, how would you rate your holiday overall?

Fantastic holiday – the operator exceeded all our expectations and made the
experience very personalized too.

---
Reviewed on 16 Jan 2011 by Sylvia Roba
1. What was the most memorable or exciting part of your holiday?

The operator did an amazing job of coordinating all the different parts of our trip. Egypt is a fascinating and lively country.


2. What tips would you give other travellers booking this holiday?

Relax, enjoy and engage with the culture. Also, learn a few words of Arabic!


3. Did you feel that your holiday benefited local people, and minimized impacts on the environment?

Yes. In most cases our money was going directly to locals with no middle person. Not sure about whether the impact on the environment was minimized.


4. Finally, how would you rate your holiday overall?

Fabulous! Really had a good time.

---
Reviewed on 18 Jun 2009 by Tereza Korbel
1. What was the most memorable or exciting part of your holiday?

My husband and I spent 12 days in Egypt end of May/early June 2009. We visited Cairo, cruised the Nile from Luxor to Aswan, flew down to Abu Simbel and ended our trip back in Cairo. We were very pleasantly surprised by how warm and smiling Egyptians are overall! It was wonderful to be part of the crowd strolling the busy Cairo streets at night, seeing the locals enjoying the views of the Nile and each others' company... one of the friendliest big (huge... 17 million people) cities we've ever visited! People make eye contact, smile and generally leave tourists alone (ie not as much hounding, touts or beggars as we've experienced elsewhere).

The Ancient Egyptian sites were amazing of course, one of our favourite moments was finding ourselves deep inside the burial chamber of Khafre's pyramid (the second large pyramid) and having the room to ourselves for a few minutes... riding camels around the pyramids was fun too! My favourite temple was Philae in Aswan, because of it's setting on an island (very pretty, and fun to ride out to by boat) as well as the awe inspiring Abu Simbel... Karnak and Valley of the Kings were unforgettable as well. Also don't forget that since the pharaohs, Egypt's culture has continued to evolve... so take a peak at Coptic Cairo and visit some of the amazing Islamic sites. Our favourite mosque was Sultan Hassan (and if you need more incentive, Obama had just visited a couple days before we saw it!)... beautiful, simple, different than most other mosques... unique and obviously still very popular with local Muslim youth!!

Another highlight was taking the Nile cruise: it was the perfect combination of relaxing and site seeing, especially in the exhausting heat of early June. One or two sites each day, followed by an afternoon nap or dip in the boat's pool... yummy food and watching the scenery float by... heavenly!


2. What tips would you give other travellers booking this holiday?

Think seriously about when you go. Our trip at the end of May, early June was during the quiet season... when it's starting to be very hot. It was nice to have fewer other tourists to share the sites and our Nile cruiser with, but the heat was too much at times, especially in the south (Aswan and Abu Simbel, 40C in the shade... nauseatingly hot!). Take food safety very seriously... our holiday was disrupted by two bouts of unhappy digestion and diarrhoea... Tip only when you feel you have received good service, don't feel obligated to tip at every single bathroom, even though the attendants can be quite insistent, remember, it's up to you!

Keep your wits about you when out on your own: beware of pulling your entire wallet out to pay for small items (and keep that wallet in a safe place), rather keep a few small bills in easy reach; don't feel obligated to pay more for carriage rides or other services than you negotiated up front (we found the haggling never really ended, even once we'd agreed to a price, they always wanted more money); have a good look at the money you're about to hand over to someone, we had a couple guys pull a switcheroo on us, claiming we'd only given them a smaller bill.

Read up on where you're going, so that you know what to expect, keep an open mind and don't let minor mishaps get to you. All the hassle to do with tips and haggling gets old very quickly, but don't let it get you down... take it as part of the experience and let any annoyance roll off your shoulders... overall, the people are friendly and smile lots, so dwell on that and the amazing sites instead.


3. Did you feel that your holiday benefited local people, and minimized impacts on the environment?

Since we used an Egyptian travel agency, and all their employees, and guides etc were locals, yes, we benefited locals. Also, the company has sustainable tourism as part of its mission statement, and, if I'm not mistaken, supports local charities/development as well... In terms of the environment, we tried to minimize our own impact by not buying anything we didn't need, reusing plastic bags (and bringing our own cloth bag). On the negative side, the Nile cruiser seemed to billow black clouds of exhaust into the air, we drank water constantly and created countless empty plastic bottles which I don't think get recycled in Egypt and though having our own driver taking us everywhere was a real luxury, it was probably wasteful at the same time. This is definitely an area for improvement...


4. Finally, how would you rate your holiday overall?

Overall, we had a very memorable holiday... we were well taken care of by our travel company, were escorted by several very competent and interesting guides, who added to our experience of the sites and culture and we enjoyed ourselves very much. Being sick several times was definitely one of the factors that brought the holiday from excellent to just good... Also the heat was a bit too much, we knew going in we were going when the weather was supposed to get hot, but where unprepared for just how debilitating 40C is (this was our own decision, and was unfortunately the only time we were able to go in terms of work etc).

We would definitely recommend Egypt to others, just do your research and be prepared. Also, a tailor made holiday was in our opinion an excellent way to go in Egypt... having someone else take care of the details (drivers, transportation, tickets to sites etc) was not only convenient, but decreased the amount of hassle and haggling we had to deal with ourselves.

---
Reviewed on 31 Dec 2006 by Joanne Fitzpatrick
1. What was the most memorable or exciting part of your holiday?

There were many memorable parts to the holiday - I think our favourite sites were Abu Simbel and visiting Kom Ombo by sunset (make sure you are given plenty of time here though - our guide took us out for over 2 hours but we found out that the rest of our cruise boat were only given 30 minutes then returned to the boat!!). Sunbathing on the Nile was also a lovely experience. However, personally I loved exploring the back streets and suburbs of Cairo and getting a real feel for the Egyptian way of life - all be it very modest and heart rendering at times. We also managed to (unknowingly) sneak into the Mosque at Ali Khalili market on a special holy day and I witnessed the full praying rituals of the women. We did not know until we read our guide book after, that this mosque is forbidden by non muslims and is regarded as the holiest mosque in Egypt. The women were fantastic to me although we did not speak the same language and they really helped me out with dressing and what to do. It was a privilege to be there - though obviously I wouldn't recommend other tourists do this!


2. What tips would you give other travellers booking this holiday?

Tip to other holiday makers would be DO NOT book this holiday through your local high street travel agent - we saw so many tours that arrived by large coach and had one guide to far too many people. People were being rushed and the guides were all British - you gained the feeling they were just regurgitating information with no real knowledge of Egypt or the artefacts being spoken about. If you were unlucky enough to be standing at the back of the crowd - you could neither hear the guide or see what he/she was talking about. If we had booked the trip like this we would have hated the experience it would have made an enchanting place seem like a 'Britpack' holiday. Our private tour with local Egyptologists was fantastic.


3. Did you feel that your holiday benefited local people, and minimized impacts on the environment?

I can see how choosing to book through this operator benefited that company - and I am glad a local firm profited from us. The sleeper train option was obviously benefiting the environment (over the internal flight option). It is hard to say other than this, apart from seeing coach loads of tourists does ruin the landscape of any town/city and in a place like Egypt they do take away something of the true atmosphere of the place. It is encouraging to see the Egyptians helping themselves and not just letting the tourism industry come in from foreign operating companies.


4. Any other comments?

4 Stars! Although if this was my first time outside of Europe - I may have given it 5.
---
Reviewed on 01 May 2006 by Patrick McNeil
1. What was the most memorable or exciting part of your holiday?

I loved walking through the town of Esna with our guide Emad. It was very special. I also loved Abu Simbel.


2. What tips would you give other travellers booking this holiday?

Try to get off the beaten track, which is difficult.


3. Did you feel that your holiday benefited local people, and minimized impacts on the environment?

Not particularly. The holiday was custom made, but still rather conventional. We interacted with locals only in very touristy contexts.
Read the operator's response here:
We are quite disappointed that Mr. McNeil did not fully enjoy his travel experience with us. When we design the program for our travellers we only use hotels and suppliers that support our policy of sustainable tourism. We advise our travellers of the names of the hotels we are using, its policy and management. Mr. McNeil decided to book his own hotels in Cairo and Sinai, these hotels were located in typical tourist areas which did not allow him enough interaction with the local communities there.

The part of the tour that Mr. McNeil praised was the Nile cruise that we booked and we assigned him one of our experienced local Egyptologist guides, who was able to help Mr. McNeil explore more of Southern Egypt. Also part of the tour pack that our travellers receive upon their arrival is a document that explains to the travellers about various community projects that we support and that part of their tour money will go to the project they choose. Unfortunately Mr. McNeil did not advise which project he would like to support.

We are committed to direct our travellers to the best way to travel around Egypt and yet leave a positive influence. We always stress on our policy when travelling around local communities and heritage sites, but in the same time there are other travel choices that we can force on the travellers.
---
Popular similar holidays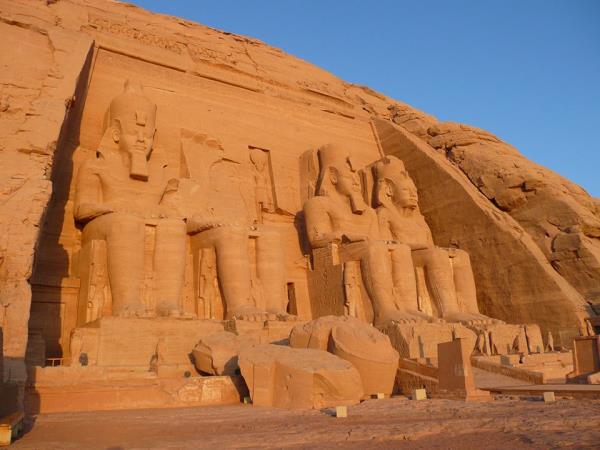 Cairo, Giza, Luxor & Aswan Nile Cruise & Red Sea Holiday
From £935 - £1822 12 days excluding flights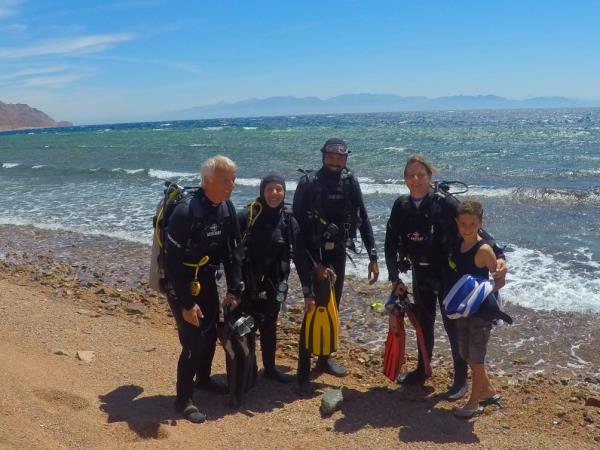 Enjoy the amazing shore diving in Dahab, with our 4-1 max
From £475 7 days excluding flights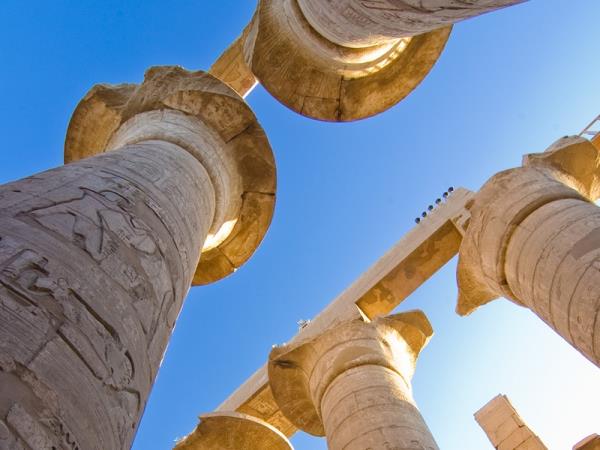 Discover Egypt in 8 Days at affordable price
From £732 - £1252 8 days excluding flights