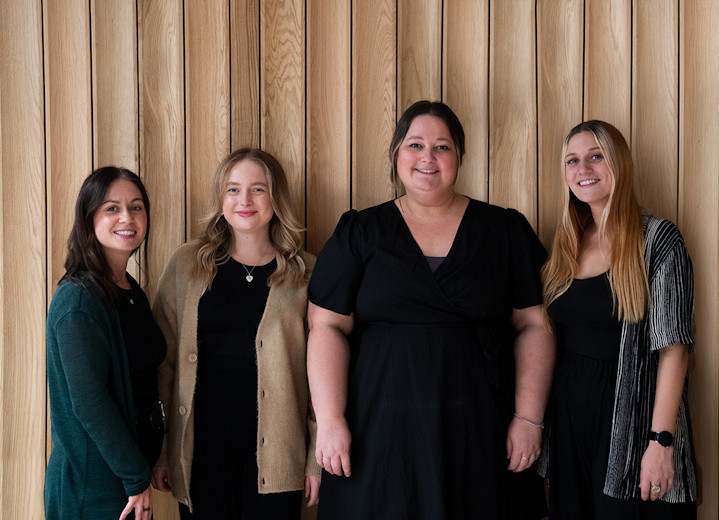 Departure information
Dates are open and very flexible. The duration of the cruise can be as short as 3 nights and as long as 7 nights
Responsible tourism
Responsible tourism: Nile cruises
Nile cruises travel between the cities of Luxor and Aswan, which are two of the major cities of Southern Egypt that still need a lot of development work for the local communities In addition to our policy of using local chains which employ local staff we also want to extend deeper support for the local community. Luxor city has been witnessing a lot of development in the last two years which has involved moving some of the locals out of the houses to new areas. One of the small orphanages of Luxor is called the Holy Book orphanage and has 26 boys had to move to another building as their old house had to be pulled down since part of the avenue of sphinxes that used to connect between the temples of Luxor & Karnak. The new building still needs a lot of work to put it in a good shape make it suitable of the children there . Their needs range between sheets , toys , to desks , beds and chairs. Part of the price of this trip will go as a donation to support the needs of the orphanage. As for the Nile cruises that we use in this program, they are all managed by local operators. Most of these operators employ at least two-thirds of their staff from Southern Egypt. These jobs have helped many of the Southern Egyptians to open more to the world around them and to start addressing a lot of the social, health and educational issues they are facing without waiting for the government to take the initiative.

One of the main issues that has been successfully tackled was the employment of girls on Nile cruise; some of the Nile cruises have employed female staff. Another issue is preserving the environment. The staff, through private and public organisations, have received various workshops that taught them how to use the water of the Nile, and try as much as possible not to pollute it by their daily life practices.

Since we believe that our travellers should also have a positive impact on the communities they visit, recommendations will be given out to each traveller on how to act around the different sites visited, and how to behave around the small local communities they will visit.


7 Reviews of Nile cruises
3.5 out of 5 stars
---
Reviewed on 07 Mar 2015 by Alan Pavey
1. What was the most memorable or exciting part of your holiday?

The whole 10 days exploring the past civilisations were all very memorable although the visits to Abu Simbel and the temple at Dendara were just mind blowing with the brilliant condition of the monuments. The time we spent in a Nubian village was also memorable to be able to speak and have tea with the locals (even though I had to encourage a small child not to wake up the crocodiles by poking them with a stick).
The knowledge, professionalism and passion of the Egyptologists will help ensure that the whole holiday experience will live with us for many years to come.


2. What tips would you give other travellers booking this holiday?

Parts of Egypt are very poor and the local people need the tourists to help improve their quality of life. It helps to take small denominations of Egyptian Pounds or American Dollars to give tips to those providing a service. It helps to visit Egypt with an open mind and enjoy the unique bustle of Cairo and the market traders in the Bazaars of other towns when bartering for local goods. The Egyptians are very friendly and hospitable and it helps to keep a smile on your face - after all, you're on holiday whilst the locals are trying to make a living.


3. Did you feel that your holiday benefited local people, reduced environmental impacts or supported conservation?

By using local guides, traders, restaurants and coffee houses we hoped that local people benefitted from our custom. The additional horse and carriage trips and the journeys on the small boats on the Nile meant that families were also able to eek out a living and help to preserve the way of life that has been customary to them for hundreds of years whilst still allowing new technologies to embrace and enhance their lives.


4. Finally, how would you rate your holiday overall?

As a couple who have travelled extensively around the world, this is one of our most memorable and enjoyable holidays. The organisation of our holiday from our landing in Cairo, through trips to enjoy Egypt's wonderful past and an understanding of it's current issues; the people; the beautiful scenery and relaxation of cruising on the Nile; the visits to the Pyramids, Temples and Tombs was second to none. For those contemplating a trip to Egypt - just go!! You will not be disappointed.
---
Reviewed on 16 Jan 2011 by Carolyn Muegge-Vaughan
1. What was the most memorable or exciting part of your holiday?

The side excursions like the donkey ride, horse & buggy, Nubian Museum. These were last minute add-ons that my guide arranged for the "free time."


2. What tips would you give other travellers booking this holiday?

Less free time. I had 10 days which was way too much time given the temples, etc. to see. It would have been better to have scheduled these in 5 days and then gone to the Red Sea.


3. Did you feel that your holiday benefited local people, and minimized impacts on the environment?

Benefited the locals but still added to the impact on the environment with travel by car, train, plane.


4. Finally, how would you rate your holiday overall?

It was a 2-star mainly because of having too much free time and all the hassling of people trying to sell you things!! By the end I just wanted to scream at them to stop and leave me alone. All in all I found the Egyptian people pushy and rude. It was in stark contrast to Uganda and Malawi. So I'm glad I saw the pyramids, temples, and tombs, but am not likely to ever go back. Am actually glad to finally get out of Egypt. Having said that, the agency was great and their guides wonderful. They take very good care of you. But as a country, I'm not fond of Egypt. And after seeing all the boats on the Nile would NEVER go on a Nile Cruise and will advise all my friends to save their money.

---
Reviewed on 24 Dec 2009 by Paul Hide
1. What was the most memorable or exciting part of your holiday?

The Nile cruise and regular stop over points were both unique and spectacular. As someone who has travelled quite widely across the globe, Egypt offers something very different.


2. What tips would you give other travellers booking this holiday?

Use a local tour operator as we did. The operator were superb with excellent organisation, first class guides and every step of our journey was perfectly organised.
Get used to the constant hawkers, it can become irritating unless you just shrug them off with some good humour and expect to try and be overcharged for everything outside of your hotel/ ship, battering is required for day to day commodities not just gifts. A local guide is very useful in this respect.


3. Did you feel that your holiday benefited local people, and minimized impacts on the environment?

To a degree yes, all our monies were paid directly to Egyptian companies and whilst travelling abroad can never be totally environmentally friendly, Egypt cannot survive economically without tourist Dollars.


4. Finally, how would you rate your holiday overall?

10/10. Nothing was less than excellent.

---
Reviewed on 07 Nov 2008 by Patricia Warren
We were in Egypt 2 weeks, one week of which was organised through Responsible travel and this operator, who were totally efficient. The 4 day Nile cruise with the Movenpick boat was delightful. Our guide Adel was excellent and a good intelligent companion. The 3 days in the Movenpick Aswan was good as it is a nice hotel, but we were disappointed that they only had a Buffet restaurant, which is not really 5* style. Yes I hope we helped the local economy, we gave to all the hands which were outstretched. The only downside was the return journey from Aswan to Luxor by Police Convoy as the people carrier was cramped and uncomfortable for the 3 and half hour journey. As it was only the 2 of us, an ordinary car would have been more economical and a lot more comfortable. What we will remember is watching the sunset from the Tower at the Movenpick Hotel.
---
Reviewed on 02 Apr 2007 by Chris Smith
1. What was the most memorable or exciting part of your holiday?

In the Red Sea, floating lazily along a beautiful coral reef in deep water, watching the beautiful coral and all the tropical fish when a huge manta swooped right under me. I am 6' tall and the ray made me feel small. Or Sitting on Mt Sinai at sunset with a handful of people from around the world and just talking about anything and everything.


2. What tips would you give other travellers booking this holiday?

- US dollars were used everywhere, even in the Amsterdam Airport. Only very small denominations of local currency were needed for restrooms and such.
- Laundry services are dirt cheap, so you really do not need to wash clothes in the sink if you do not want to.
- Amsterdam has a tour from the airport that does not have you going through customs etc, if you have a lot of time to kill. Also see the restrooms next to the museum shop. Even the stalls have paintings on them.
- Internet was painfully slow to upload small images to Hotmail, even if it was said to be DSL.
- The felucca ride and the camel ride in Aswan are not to be missed. The camel ride was the best because you leave the Nile and head into stark desert resembling pictures of Mars. You pass behind a hill, so the Nile is hidden from view. All you see is the desert. Then you see an old monastery and such just before you round the long hill and the Nile suddenly appears with its greenery. Makes a real impression. We also took a nice carriage ride through the back streets of Aswan to see where people lived and shopped.
- Do not miss out on visiting the Sinai! We stayed in Dahab at the Coral Coast. You can walk in to the water and start snorkeling or diving on the reefs. No boats needed. The Blue Hole was just a short distance away and I was awed by the amount of tropical fish in my face all while watching divers explore the Blue Hole.


3. Did you feel that your holiday benefited local people, and minimized impacts on the environment?

The guides I was with were all concerned about the effects we had on the resources and on the people. I saw a tourist get a stern warning for taking coral on a snorkeling trip. There are a lot of fly-by-night guides out there that don't care about anything but money, but ours were not like that.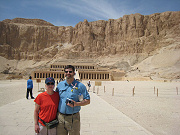 ---
Reviewed on 12 Dec 2006 by Melanie Smith
1. What was the most memorable or exciting part of your holiday?

The Aswan area with its clean air and lovely islands as well as the ruins on the Nile cruise. The crowds at the sites made it difficult to really enjoy the splendor of the places but our guide always found a way to get us out of the busiest area to more quiet spots that were very beautiful and even was able to get us time alone in some temples.


2. What tips would you give other travellers booking this holiday?

Bring a hat. Sometimes they were available at some sites but not everywhere so it took me 3 days to find one and the sun is very strong. The burning of trash including plastic bottles is a little alarming but everything else was excellent. The food on the Nile cruise was good and varied and the guides were fabulous.


3. Did you feel that your holiday benefited local people, and minimized impacts on the environment?

Never given so many tips in our life of travel. (Might mention this as a added expense for they can definitely add up.) We do appreciate the hotel on Cairo that it was not a big multi-national, much more real, not stuffy and full of Egyptians not just tourists. We did not feel like we were out of touch with the world there as well as on the cruise. Our guide took us to local homes and into villages where we could see and meet real people.


4. Finally, how would you rate your holiday overall?

We had a great time. The Egyptians were very friendly and helpful and took very good care of us. A 10. One of the most memorable experiences of our life. 4 stars.

---
Reviewed on 26 Nov 2006 by Jane Lewis
I thoroughly enjoyed my holiday on a felucca going up the Nile in Egypt. I understand that it is quite unusual to opt for four nights on such a small boat, as people usually only spend a few hours on a felucca, as a day trip. It was thanks to the enormous help and punctilious attention to detail which this travel company gave us that ensured we had a wonderful time.

We were fortunate to be on one of only two feluccas on the Nile with bathrooms - though that is a polite word for the 3 foot by 3 foot tin box we had to use! Having been trekking and camping in the Sinai desert with very basic facilities the previous week, the limited facilities on the boat didn't worry me at all.

Our private guide travelled with us throughout, and there were local agents and air-conditioned minibuses waiting for us to take us to Cairo station, meet us at Aswan station and at Luxor to take us from the boat to our hotel and then to the station there.

A rep from the operator rang our guide almost every day to check on our progress, and nothing was too much trouble. The crew on the felucca were lovely - helpful and charming, and even thanked us for being good passengers! Travelling on a felucca is a delightful, relaxing experience, and as long as you are prepared to eat and sleep on deck within a few feet of the crew, it is one of the most enjoyable ways of travelling I have ever experienced. We felt highly superior to the masses coming from the big cruise ships to the temples and other sights we visited, as we stepped off our little boat with our own personal guide!

We also visited small village shops and tea rooms near the river, as well as back street shops and restaurants in Luxor, so yes, I think we did benefit local businesses.

Travelling on a small wind-powered boat, as opposed to a large cruise ship, could, I suppose be considered to be an environmentally friendly way of travelling, but we did use taxis (albeit giving local drivers work), trains and of course a plane to get to and from the country.

Overall, I would give this holiday **** - and would certainly recommend this operator to anyone contemplating a tailor-made package to Egypt. I was emailing them for about eight months before travelling, and always had prompt, efficient and friendly service. They really went out of their way to help us and were incredibly patient with all my silly enquiries.

It is thanks to you that I found this operator, so I will be recommending your site to my friends, as well.
---
Popular similar holidays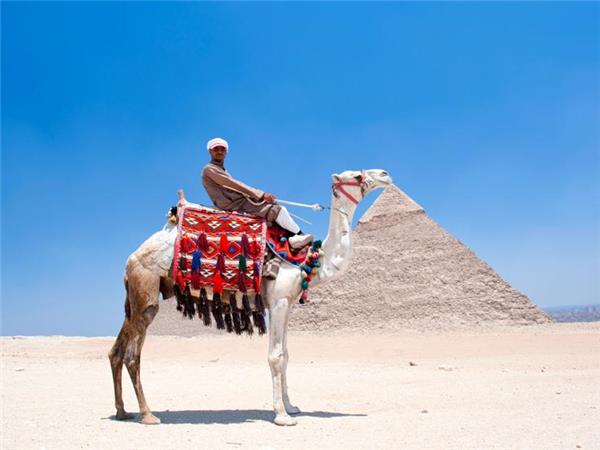 Discover Egypt on this amazing 9 day tour
From £879 - £1049 9 days excluding flights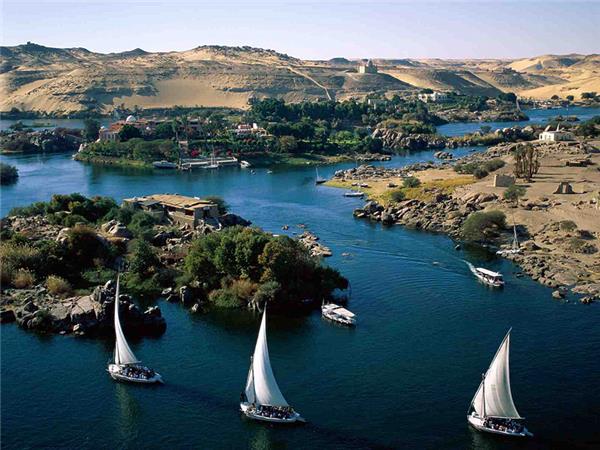 Discover ancient temples & tombs & travel by Nile cruise boat
From £1199 - £1649 9 days including UK flights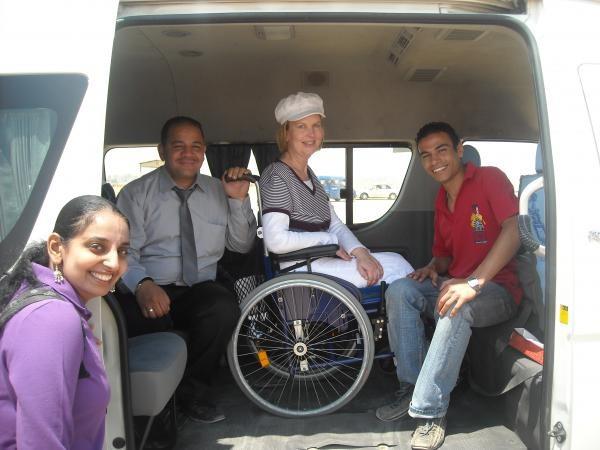 Egypt wheelchair accessible Nile Cruise
From £1169 - £2311 8 days excluding flights