"11 day Arctic cruise on a small Polar ice-rated vessel. Set sail with similar-minded passengers, Arctic experts and crew as you experience the animals and environment of the Spitsbergen archipelago. "
Highlights
Small Polar ice-rated vessel with excellent food and facilities | Arctic experts on-board | Frequent Zodiac craft excursions | 14th of July Glacier | Smeerenburg | Phippsoya | Alkhornet | Hinlopen Straight | Torellneset | Alkefjellet | Potential animal sightings include: walrus, polar bears, whales, Arctic fox, auks and kittiwakes |
Description of Spitsbergen expedition cruise to the Arctic
This 11 day small group Arctic expedition is ideal for any travellers wishing to experience the remarkable shorelines and waters surrounding the largest island in the Svalbard archipelago, Spitsbergen, first hand. A wealth of wildlife watching awaits with settlements, such as Smeerenburg, and the island of Phippsoya, always providing ample opportunities to observe Arctic animals in their natural environment.

Walrus, polar bears, Arctic foxes and massive colonies of auks, covering cliff faces, might all appear at a mere moment's notice against a backdrop of snowy mountain slopes and glistening pack ice.

Cruising around Spitsbergen will take you above the Arctic Circle into an uninhabited white wilderness which few travellers have ever witnessed before. Glaciers, ice floes and fjords mark your expedition cruise ship's progress whilst Arctic experts, on-board, help passengers understand what they're seeing as well as explaining more about life and animals in the Arctic.

Accommodation is onboard the Polar Adventure Ship, the Ocean Adventurer, which is a small Polar ice rated vessel with excellent living quarters, passenger facilities and observation areas. Lightweight Zodiac craft are also onboard for frequent excursions to the land and out at sea.

Grab your binoculars, thermals and camera as this small group expedition to 80 degrees north is the stuff of legends and not to be missed for any adventurers looking for an awesome introduction to the animals and landscapes of the Arctic.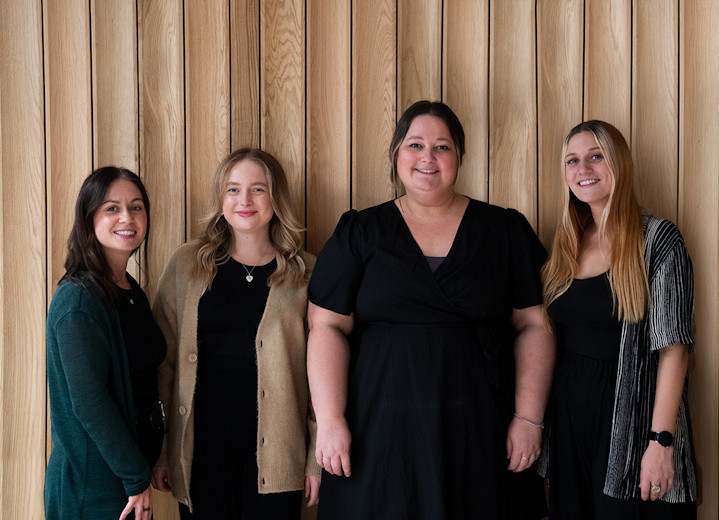 Check dates, prices & availability
Responsible tourism
Responsible tourism: Spitsbergen expedition cruise to the Arctic
Environment
Activity:
This tour is nature based and extremely conscious of our presence in the Arctic environment and minimising our effects on it. Often just seeing whales, seals and polar bears in their natural environments can be a very moving experience and clients either donate to related charities or develop a lifelong interest in their conservation. We maintain a 'leave no trace' policy when wildlife watching and walking. Other activities include sea kayaking and guided photography – which also have a minimal impact on the environment. There is not much contact with local communities on this remote voyage, although we do encourage clients to explore Longyearbyen before and after we set off. There are some small businesses here which benefit greatly from tourism commerce and plenty of locals to engage with.
Reducing Emissions and Waste:
Our eco-conscious approach means we travel to remote and pristine destinations differently than others in the industry. Our vessel burns Marine Gas Oil (MGO) – a clean burning fuel with a low emission factor- and despite being far more expensive, it is the only fuel we consider using. We also reduce consumption and emissions by tailoring our itinerary to operate at a more leisurely pace, rather than going full steam ahead at all times. Our smaller Zodiac landing crafts are more lightweight and nimble and they are powered by low-emission engines as well. We offer a carbon offsetting option for clients and make a collective effort to minimise excess waste on board, disposing of everything on land. Greenhouse gases emitted during our trips are balanced and reinvested in projects that offer Gold Standard (or similar) Carbon Credits and are aimed at neutralising your contribution to greenhouse gases.
Staff and Client Preparation:
We have developed a comprehensive staff training and accreditation program which ensures that our staff is fully aware of responsible tourism issues and that they are kept updated with refresher courses. From safety to environmental sustainability, our staff should be experts and able to pass vital information on clients in briefings. We also send extensive preparatory packs out to every group including guidelines from the Association of Arctic Expedition Cruise Operators and our own material. We emphasise that the protection of this pristine yet fragile environment and its wildlife is at the forefront of what we do.
Depending on which local operator is running the trip for your departures, the following initiatives may also be in operation:
Conservation:
We are acutely aware of the fragile nature of Polar environments and the species which inhabit them. Therefore we are dedicated to supporting charities which deal with conservation of these areas in particular. This year, for example, we will continue to raise funds for Polar Bears International – an organisation protecting this critically threatened species through research, education, action programs and stewardship. We have also been involved in the development of the 'Underwater Bait Setter' – a new piece of fishing equipment which prevents seabird bycatch by setting hooks underwater.
Clean Up Svalbard:
We are on board with the Clean up Svalbard initiative, during which every summer volunteers from our vessels are invited to join the office of The Governor of Svalbard and the local population to remove debris from the beaches. The vast expanses of pristine, white landscape which people travel a long way to see are being jeopardised by waste which drifts to the area on ocean currents. As awful as this is, the problem is not just superficial- birds and other arctic animals eat the littler or become tangled in stray fishnets. This creates a massive challenge for artic wildlife, which already faces the harsh effects of global warming, so this is a hugely important project.
UK Office:
It all starts at home so we have first worked at reducing our carbon footprint in our UK Offices. Through energy conservation measures and recycling policies, we are proud to be actively reducing the waste produced and our impact on the environment. We support various projects all over the world to try and give something back to the places we visit.
Community
Local Sourcing:
We plan to take advantage of local products as a means of boosting communities local to us and reducing our carbon footprint on the whole. This is evident in the meals provided, which are created with sustainability in mind. Seafood, for example, will always be fresh and purchased based on the responsible management of the fishery for each particular species and will observe guidelines similar to the MSC and Audubon Society. Our gift shop only sells items which have been thoroughly researched as to where an item has come from, whether it has been produced fairly, what it is made of and distance it has had to travel.
3 Reviews of Spitsbergen expedition cruise to the Arctic
---
Reviewed on 28 Jun 2011 by
Daphne Lott
1. What was the most memorable or exciting part of your holiday?

The amazing and unusual weather we had, the great amoung of wildlife, the quality of all those running the trip.


2. What tips would you give other travellers booking this holiday?

This was a photographic polar bear exploration and so once we had left Longyearbyn we did not see any other human habitation. If a traveller expects to see the "sights" of Svalbard then a Spitsbergen Explorer trip would be more for them.


3. Did you feel that your holiday benefited local people, and minimized impacts on the environment?

Yes. Benefit to the few inhabitants.
Leaders were very careful to ensure we all minimized impacts on the environment.


4. Finally, how would you rate your holiday overall?

Excellent
---
Reviewed on 06 Jul 2010 by
Patricia Frochaux
1. What was the most memorable or exciting part of your holiday?

Seeing polar bears and glaciers


2. What tips would you give other travellers booking this holiday?

Bring warm clothes and binoculars !


3. Did you feel that your holiday benefited local people, and minimized impacts on the environment?

No contact with local people, reduced impact on environment


4. Finally, how would you rate your holiday overall?

Great time !
---
Reviewed on 11 Jul 2010 by
Christopher Watts
1. What was the most memorable or exciting part of your holiday?

We spent some days in Tromso and Longyearbyen before and after the photographic tour in Svalbard, having traveled independently. We hired a car in Longyearbyen enabling us to visit places outside the town without a firearm or a companion, and these were the high spots, photographing and filming reindeer, geese, ducks and tern close up. The tour was fine, but not as good as similar tours organised by the Frenchman, Christian Kempf, and there was far too much 'Hi-de-hi', Benny Hill-type presentation, and not enough for the serious observer of flora and fauna.


2. What tips would you give other travellers booking this holiday?

Go if you want to see bits and pieces, to enjoy good food, to chit-chat, but if you're serious and know something about the Arctic and it's animals, etc., this operator will tend to disappoint. If you want to learn about photography, this was a photographic 'special' that would not have helped that much, but if you like holiday snapshot competitions, then it could go down quite well, and you might just win a... (we never did find out what).


3. Did you feel that your holiday benefited local people, and minimized impacts on the environment?

Not at all, really. The main benefit was to the operator, I suspect, and their approach always bore a hint of mercenary interest. There was certainly a feeling that profit meant that we, the passengers, should pay for everything that we could be persuaded was necessary, and that the 'cruise' was kept as economically short as possible, and the off-ship opportunities were kept within tight limits, but that 'happy' and 'positive', not to say 'over the top', daily reports and good, regular food would enable us to be satisfied that we had had 'the best holiday of a lifetime'. That maybe so for some, but the term 'expedition' had no place in the lexicography of the trip!


4. Finally, how would you rate your holiday overall?

For us, rather limited, and we have experienced better (other than the food!) so the holiday would be good for gossiping over a pint (which we don't tend to do) but useless for any real contact with the arctic nature other than by chance (and that did happen on the last afternoon when a fox approached us on one of the two real walks that we had during the 11 days), and the 'experts' were more touristic than scientific. There was no team feeling, it was clearly 'them' and 'us', and we were the ignorant ones. We were also assumed to be incompetent in any subject for which the staff felt themselves 'competent'.

Read the operator's response here:
Hi Christopher,
We have a team of people on board with a high Calibre of experience starting with Ian Stirling one of the most respected men in the world when it comes to Polar Bear research with 3 major books and 200 articles to his credit. Stirling was the first Canadian to be elected president of the Society for Marine Mammalogy. The expedition leader has over 100 Voyages to his credit and the ornithologist on board Tony Crocker is highly respected in his field.

Our RT credentials are clear to all concerned. Wherever possible, we purchase produce that is harvested from sustainable sources, and all provisions – right down to our cleaning products – are chosen for their low environmental impact. We have recently completed a refurbishment programme on the ships to help minimise their environmental impact.

Wherever we operate, we work hard to ensure our impact on the environment is minimised – training staff and business partners, maintaining the vehicle fleet, 'leave no trace' when camping and walking, keeping our distance from wildlife, and of course advice for everyone who travels with us. We're also working to minimise greenhouse gas emissions and support a number of environmental conservation projects. Greenhouse gases emitted by transport and accommodation during all our trips in the Arctic and Antarctica are balanced and reinvested in projects that offer Gold Standard (or similar) Carbon Credits and are aimed at neutralising your contribution to greenhouse gases.

It is impossible to make no impact at all when visiting a wilderness environment. In weighing the pros and cons, we occasionally decide it is better not to visit at place at all. Where we do visit, we follow strict environmental guidelines. We work with our clients to ensure we do everything we possibly can to ensure the sustainability of a wilderness travel experience for the future, and we always welcome feedback and suggestions.
---
Popular similar holidays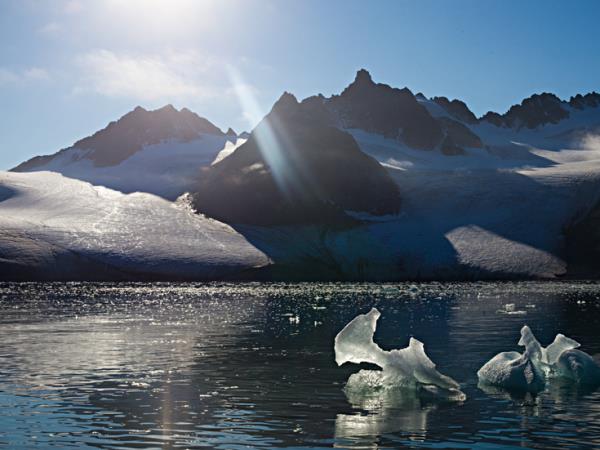 Wildlife-focused, expert-led small ship Arctic cruises
From £2150 - £9200 10 days excluding flights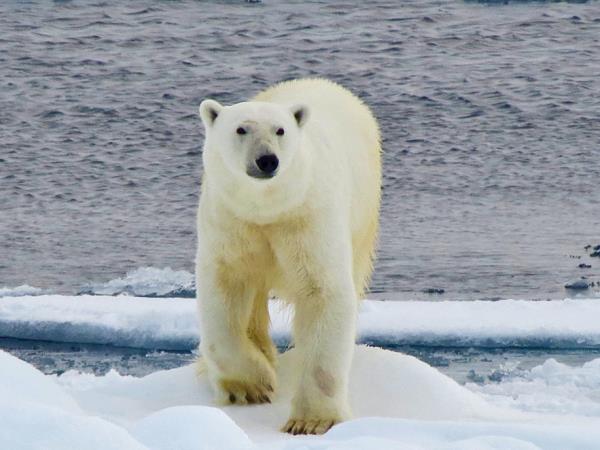 Expert Led, Polar Bears, Whales, Birdlife, photography
From €3250 - €3380 8 days excluding flights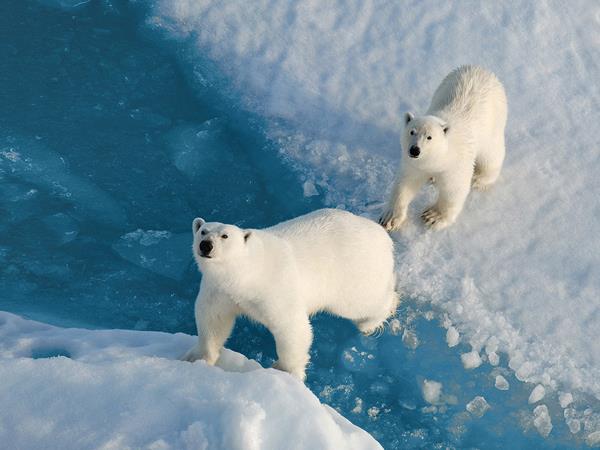 A unique expedition to rarely visited Franz Josef Land
From £7595 15 days excluding flights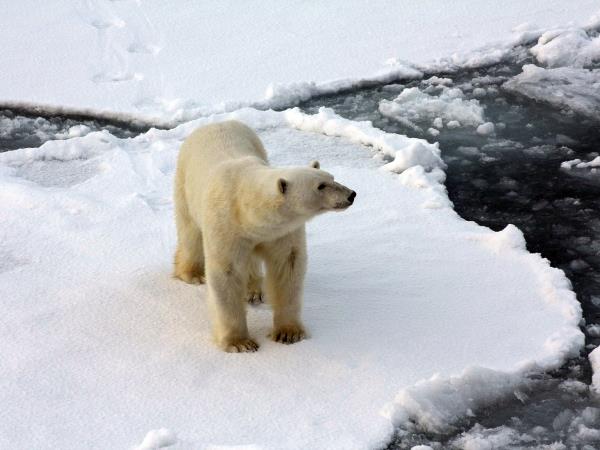 Encounters with glaciers, polar bears and icebergs
From £2799 - £5899 8 days excluding flights