"Two days tracking gorillas, the chance to see chimpanzees, game drives and boat trips to spot hippos, lions, leopards and elephants – this Ugandan small group safari packs in lots of wildlife!"
Highlights
Entebbe | Jane Goodall Institute on Ngamba Island | Bwindi | two tracking excursions to see mountain gorillas | Ishasha and Mweya sections of Queen Elizabeth National Park | cruise along the Kazinga Channel | Kibale Forest National Park | chimpanzee tracking
Description of Gorilla safari in Uganda
This 10-day small group safari gives you the opportunity to track Uganda's endangered mountain gorillas twice (on payment of supplement at time of booking). The trip begins in Bwindi, where you go in search of three habituated family groups of gorillas, lead by experienced trackers. From here, travel to see the savannah game of Queen Elizabeth National Park, home to incredible tree-climbing lions. Finally, visit the forests of Kibale to track and see chimpanzees.

Throughout the safari there are opportunities for a number of nature and community walks in the areas that you visit and you'll stay in great properties, including lodges and camps. This is a year round trip. There are short rains from October to November and mid March to end of May, but rain usually only falls for an hour or so and the rest of the day is pleasant. Weather conditions do not affect your chances of coming across gorillas and whenever you track these beautiful animals, there is a 95% chance of encountering them.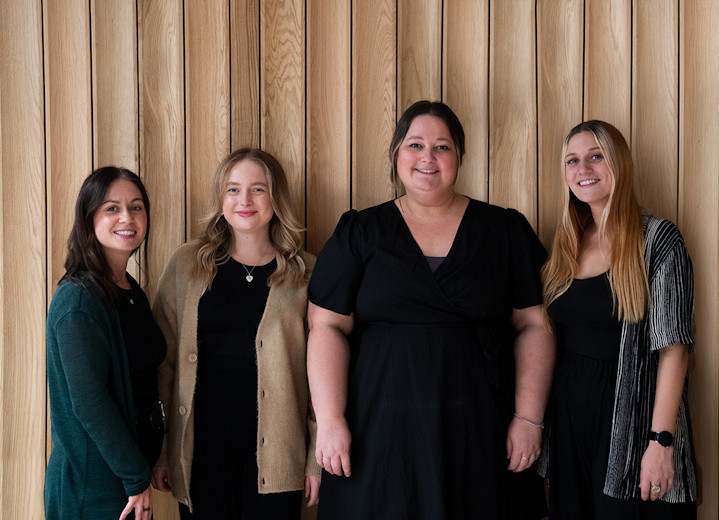 Holiday type
This holiday is operated by a primate specialist
Typically trips are expertly guided by a leading specialist with a good knowledge of the area to be visited. Primates are the main focus of attention however most safaris also incorporate other fauna and flora highlights of the destination as well. Primate specialist trips are conducted by local guides and drivers.
Responsible tourism
Responsible tourism: Gorilla safari in Uganda
Environment
Eco-friendly lodges and camps are used to minimise the effects on the environment and surrounding wildlife.
Our direct contribution to conservation is evident in that from each gorilla tracking permit sold a percentage goes directly back to the park staff and local communities. This has resulted in a number of positive results:
- Properly equipped park staff can now provide the endangered mountain gorillas with the protection from poachers, deforestation, etc that they require. In recent years this has meant that the mountain gorilla population has increased from 650 to 700 individuals! This is one of the most successful stories of wildlife conservation!!
- Local populations now have the support to set up their own small enterprises (local craft shops etc)
- Increased controlled revenue into the regions has resulted in a much more stable local economy If travellers would also like to contribute to the protection of primates throughout the world please request further details regarding our "Protect the Primates" wristbands from which all proceeds go to the conservation of endangered primates.
We aim to minimise our impact on the environment as much in the UK as we would do in any of our destination countries. We do this through recycling of any office waste including paper, plastic, cans, glass, refuse, in partnership with the Borough of Brighton and Hove.
Whenever possible we use accommodation that savors every drop of precious water, from using environmentally friendly flushing toilets and to savoring rain water for washing, to using solar power heating. Accommodation when travelling will vary, but we do try to be as environmentally friendly as possible, promoting the use of locally eco-lodges where we can. Please bear in mind that it is not always possible to find eco-friendly accommodation in some remote destinations; if this is the case then we make every effort to alert the management of the accommodation in question to ways of improving their service with the environment in mind. We try to use shared excursions and transfers, minimising the carbon emissions from the vehicles used.
Community
All of our trips are conducted by local guides and drivers who specialise in this region of Africa. Through the employment of local staff, money is fed directly back into individual families and villages that would otherwise not benefit from tourism.
The purpose of our safaris is to contribute to local populations, communities and projects. We give our travellers advise on how to interact with the local population, flora and fauna in order to minimise any negative impact. We advise people not to bargain just for the sake of it and because it is the "thing to do", you should pay what you feel the object is worth to yourself and the vendor, bearing in mind local cultures, society and standard of living.
4 Reviews of Gorilla safari in Uganda
---
Reviewed on 08 Jan 2012 by
Judith Towell
1. What was the most memorable or exciting part of your holiday?

The whole holiday was memorable for all the best reasons but probably the most outstanding were the 2 days spent with the Mountain Gorillas. A memory that will live with me 'til the end of my days!


2. What tips would you give other travellers booking this holiday?

Be prepared for one of the best holidays of your life!


3. Did you feel that your holiday benefited local people, and minimized impacts on the environment?

Yes. All the lodges employ local people and they all seemed to be determined that there would be minimum impact on the environment.


4. Finally, how would you rate your holiday overall?

MAGNIFICENT!
Read the operator's response here:
Great to here that the trip lived up to expectations! We pride ourselves on offering unique once in a lifetime trips and are always happy to help with any future travel plans!
---
Reviewed on 11 Sep 2010 by
Patrick Taylor
1. What was the most memorable or exciting part of your holiday?

Having a silverback pass me by within arm's length. The trackers had told all of us how far to keep from any gorilla - he obviously wasn't concerned about this at all. Two wonderful treks with very generous hours allowed for us to be with the gorillas. Plenty of opportunities to observe and photograph animals of all ages. I don't feel reborn but spirits soared and have not fully come down yet.


2. What tips would you give other travellers booking this holiday?

Be patient. Rwanda is wonderful country with many experiences to reward what may seem longish journeys - particularly that to Nyungwe Forest where Colobus monkeys are very interesting and there is much else to enjoy. Do use sticks and porters when available. They do make progress easier as well as giving needed income. Visit genocide sights if possible. Not at all easy but will help understanding of what Rwanda has been through and the burden of memory that many people must still carry.


3. Did you feel that your holiday benefited local people, and minimized impacts on the environment?

Most obvious help in Virungas where tourist income does seem to be helping fund schools and other facilities, as well as providing employment. I appreciated opportunity to take some gifts to school there. Teachers seemed happy to receive them.


4. Finally, how would you rate your holiday overall?

Unforgettable experience in country very different from my own. I met some very gentle and helpful people who added much to my enjoyment. All travel arrangements went smoothly and as expected. Given the chance, I would love to return to Rwanda.
---
Reviewed on 28 Sep 2009 by
Caroline Gant
1. What was the most memorable or exciting part of your holiday?

The whole of our week in Rwanda was extraordinary and memorable and I'd prefer not to single out one event or day. Kigali is the cleanest city I've visited - it seems that all offices, shops etc. close one day each month and all residents join in a 'compulsory' community clean-up of the city. Plastic bags are completely banned. The post-genocide recovery is humbling (a visit to the Genocide Memorial museum is an absolute must, I cannot imagine a more powerful educational tool than this) - and we lost our hearts to this small and extremely beautiful country. We had two days gorilla tracking which were wonderful - not least because of the great organisation and knowledge of the local guides and trackers.


2. What tips would you give other travellers booking this holiday?

Just go, especially to Rwanda.


3. Did you feel that your holiday benefited local people, and minimized impacts on the environment?

Yes, totally. We had a marvellous local driver for our week - there were no questions about politics, the environment etc. he couldn't answer. He took us to a local market to buy fabrics, helped us engage with the community. We visited a local school near our amazing eco-lodge, a contact we intend to follow through. Sadly, Virunga Lodge, which is solar-powered and currently has composting toilets, is in the process of installing running water to all bathrooms - apparently under pressure from visitors. We felt it was very special (although very expensive) as it was and were glad to have visited before the owners caved in to commercial pressures.

We also had a week in Zanzibar - again we had an excellent local guide who was able to help us with our interests (e.g. visiting an NGO which offered free computer training, English language etc. to local people, especially women.)
Four days in Stonetown, despite Ramadan, gave us time to absorb this fascinating area and hear plenty of Taraab music in the evenings. We were very concerned about the impact of mass tourism on the coastal areas where we finished up (to allow my husband to do some scuba diving) - this is definitely going to be a major problem for Zanzibar unless action is taken (sewerage, rubbish and the unending supply of plastic bottles of water). Our hotel (Tembo Hotel) in Stonetown appeared to be locally run and staffed, it was very friendly and in a perfect location.


4. Finally, how would you rate your holiday overall?

One of the best I've ever had. The trip was intended to be to Madagascar, but we had to change because of political difficulties there. The agency was first class in every respect, tailoring this trip to our particular interests and our timetable.

---
Reviewed on 11 Oct 2007 by
Andrew Stone
1. What was the most memorable or exciting part of your holiday?

Both camping in Uganda and visiting the Gorillas in their natural habitat.


2. What tips would you give other travellers booking this holiday?

To make sure that they have the correct equipment for camping (wet clothes, torch, sealable wet bags etc) and to make sure that the group they are going to be with is on the same trip and not splitting up to go on separate excursions.


3. Did you feel that your holiday benefited local people, and minimized impacts on the environment?

Well to a certain extent yes, but only because I chose to purchase items from individuals in the community and not from companies. In other ways I don't believe it did, for example, my purchase price paid for my trip didn't really benefit the community to a huge extent. My agent took a cut and the boss of the safari company took a huge cut, the cooks, assistants and local people actually doing the work were paid a meagre salary and only through the group giving a nice tip at the end of the holiday did it "reach" the local community. You had to be extremely conscious of where you spent your money to ensure it really truly benefited the locals. In addition, even the $500 per gorilla trip was not really reaching the local community due to alleged govt corruption.


4. Finally, how would you rate your holiday overall?

Amazing experience other than after 10 days of my 14 day safari my group split and I was taken on an extension trip to Rwanda. I didn't realise at the time of booking that the entire group wasn't on the same trip....now when I had spent 10 days with the same people, I had gotten very attached to them, only to have to then continue my trip alone. I really didn't enjoy that part of it and found it lonely. Next time I would ask more questions at the time of booking to make sure I truly understood that the group were all on the same trip and not splitting off at points to complete various excursions.
Read the operator's response here:
Thank you for your feedback, we always appreciate feedback from clients in order that we can continually improve our services.

Throughout all of the safaris that we run we generate jobs for the local communities in each location whether that be for drivers, chefs, mechanics, guides, hotel staff or trackers. A percentage of gorilla permits included in the price of this safari also goes directly to the local communities and park staff. Aside from this, as a company we also donate a percentage of each safari sold to the conservation of endangered primates throughout the world. Salaries in Africa may not be on the same level as in Europe however all staff are paid in line with national rates. As this was a mobile camping safari it also minimises impact on the local environment in each location.

I hope this is of some help in clarifying how we help local people in each destination, the conservation of critically endangered primates and in minimising the impact of tourism on the local environment.
---
Popular similar holidays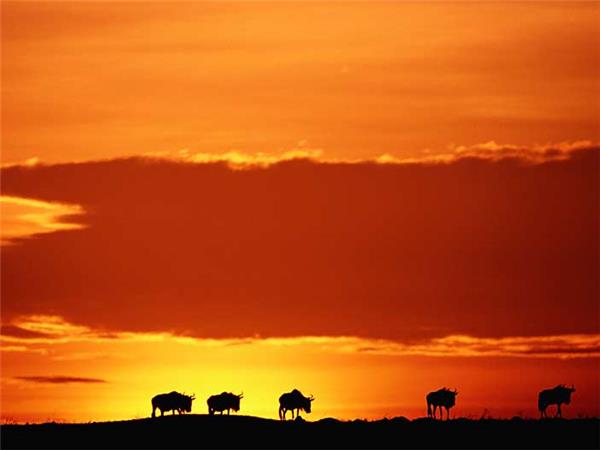 Superb safari and trip to see gorillas
From £3799 - £5499 18 days including UK flights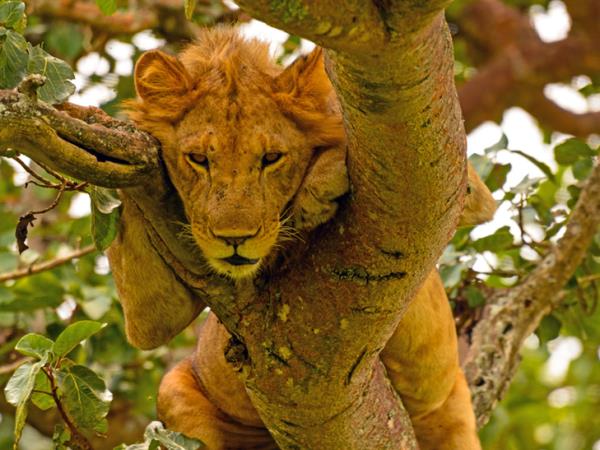 Gorillas, Chimpanzees, 6 National Parks and Jinja Adventure
From US $6696 16 days excluding flights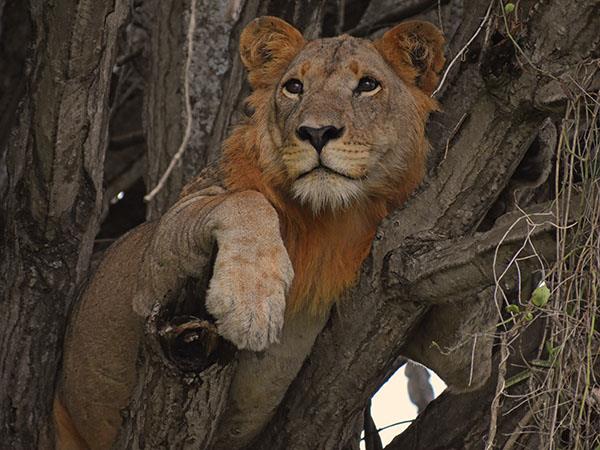 This you cannot miss while in Uganda -The wild and beautiful
From US $2550 8 days excluding flights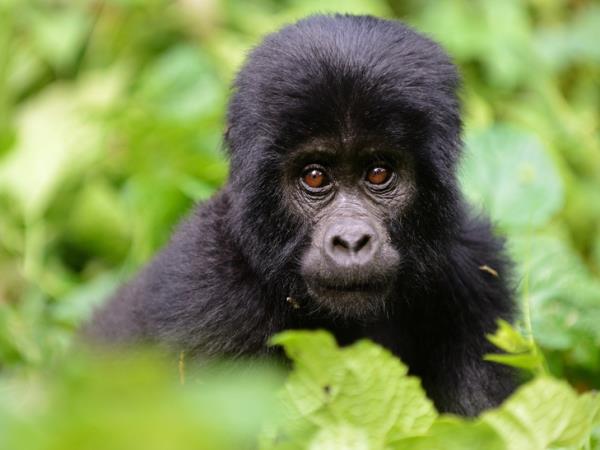 Gorilla & Chimpanzee Trekking, Queen Elizabeth & Lake Mburo
From US $3929 10 days excluding flights