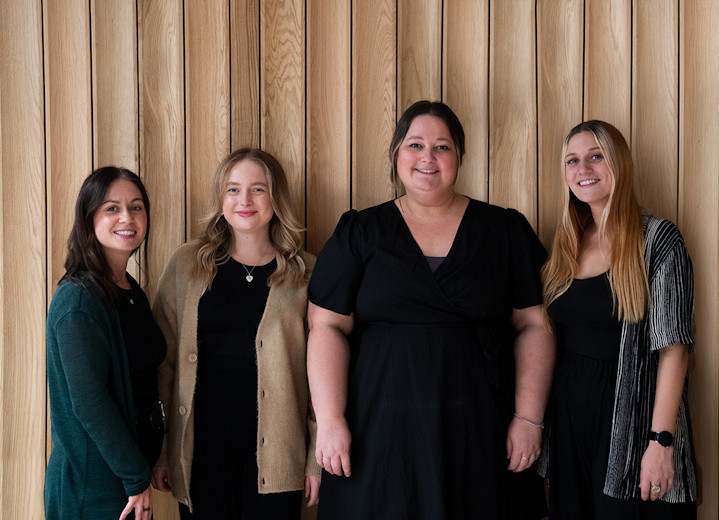 Responsible tourism
Responsible tourism: Egypt tour, Miracle of the Sun
Abusimel is part of Nubia which lies at the bottom of the Lake Nasser. In the past 10 years the environment at Abu Simbel has been cleaned up and much improved, yet despite its wonderful location and its magnificent temples, Abu Simbel town has failed to make it as a tourist resort.

Thousands of tourist fly into Abusimbel daily and they mainly stay for few hours (not more than 3 at the most) and return back to their main resort. Their visit benefits the council of antiquities but is of little benefit to the town's hoteliers, locals and their shops.

The town council of Abusimbel is concerned that the town is not receiving a serious opportunity to exist properly on the tourist map of Egypt even though it is rapidly growing and developing its distinctive Nubian style architecture and traditional crafts. We are supporting the business of one of the local families who have built & running a small guest to host travellers planning to stay in Abusimbel.

It is called the Nubian Guest House and is clean, simple accommodation built in the Nubian style and trying to be as environmentally friendly as possible. They have no means of advertising themselves and we are trying to introduce them to the international travel industry.


2 Reviews of Egypt tour, Miracle of the Sun
4.5 out of 5 stars
---
Reviewed on 01 Dec 2007 by Lori Bautista
1. What was the most memorable or exciting part of your holiday?

Definitely the Abu Simbel Sun Miracle we were able to witness and experience. To be able to see 3 of the 4 pharaohs light up from sun coming through, was an experience we will never forget. And even if you can't experience Abu Simbel during Oct. 22 or Feb. 22, Abu Simbel's Temples are more than worth the extra cost to visit.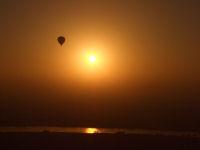 If you go to Egypt and don't book an extra trip to Abu Simbel, you are missing out on an experience of a lifetime. But every part of our customized tour was memorable and exciting. From hot air ballooning (which I recommend to everyone, even people who are afraid of heights, because both my spouse and I are afraid of heights, but we wanted to do a once in a lifetime experience… hot air ballooning over Luxor!) to riding in a Fellucca (a most relaxing ride feeling the wind in your hair.) We were able to do everything we wanted to do, plus more! Our 7 night/8 day Nile Cruise was truly both relaxing and fun-filled with sights and sun and dancing and the most amazingly delicious food. We recommend it to everyone wanting to visit Egypt.


2. What tips would you give other travellers booking this holiday?

Always have toilet paper with you when you use public bathrooms, as well as carrying small EGP bills to be able to use the bathroom. If you're a woman, bring "seaties" toilet seat covers. You will be so thankful that you did.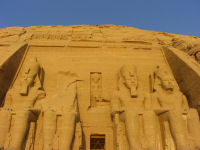 Always drink plenty of water, bring a hat and sunscreen. (Keep them on you at all times!) Bring pepto and Imodium, just in case. If you do the 7 night/8 day Nile Cruise, you won't need to bring a lot of clothes, because you're able to have your clothes laundered fairly inexpensively. You may have thought that you had booked all the excursions you thought you wanted, but once there and learning more about the history of Egypt, you'll want to do more and more. We say, "Go for it!" because who knows when you'll be able to visit Egypt again, especially, if you've been waiting a lifetime to see it. So, we did all the optional excursions that we were offered. They're inexpensive and they're sooooo worth it.


3. Did you feel that your holiday benefited local people, and minimized impacts on the environment?

I believe that the local people benefit extensively from the tourist industry, as well as being able to share their culture with foreigners with open minds and open hearts. As visitors, seeing the differences in culture has given us a deeper understanding about the Egyptian people. They have their traditions that have been handed down from generation to generation. It is as if in many places we had stepped back in time. As if time has stood still for many areas due to the carrying on of their traditions. It was an enjoyable experience knowing that the Egyptian culture is preserved over so many years.


4. Finally, how would you rate your holiday overall?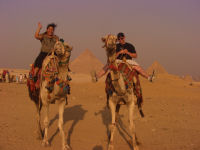 A wonderful and exquisite experience. Milad, our Nile Cruise Tour Guide was a considerate and amazing. We wouldn't have been able to ask for a better person who was so knowledgeable about all the sights we saw, as well as pulling them all together. Alexandria, Saqqara, Memphis and Cairo are must see's. Our Egyptologist for our 3 days in Cairo was truly well-versed with Egyptian History and Hieroglyphics. We were completely impressed with his knowledge and professional background. Every aspect of our trip was memorable! We wouldn't hesitate to do the exact same trip again!! The operator is an exceptional company to deal with and we will definitely use them again if we visit Egypt again.

We will also recommend them to all our friends and colleagues, as well. We felt more safe in Egypt than in any country we have ever travelled to. We had tour operator representatives with us at all times throughout our customized tour. Their planning is above par!

---
Reviewed on 30 Oct 2006 by Janice Darling
1. What was the most memorable or exciting part of your holiday?

Being in the temple at Abu Simbel at sunrise on the morning of Oct 22 when the sun shone through into the back of the temple, illuminating the statues there. Actually, the best was the next morning, as the director of the museum and I were the only ones in the temple at dawn. The light was almost as good, but the emptiness and silence were awesome! Other highlights: felucca rides on the Nile, King Tut's treasures in the Museum at Cairo, staying at Nubia House in Abu Simbel--the owners are extraordinarily gracious and really want you to experience the Nubian way of life--their guest house is decorated in traditional handicrafts, they serve excellent homemade Nubian food, and the atmosphere is serene and comfortable.


2. What tips would you give other travellers booking this holiday?

Get to know your guides as people and they will treat you extra well. Go to the market in Luxor, and Aswan. The farther south we went, the more we got to know the people. Late September and October are wonderful months to travel weather wise.


3. Did you feel that your holiday benefited local people, and minimized impacts on the environment?

All of our guides were local and could recommend other local side trips to take. See above comments re Abu Simbel--plan to stay overnight and learn about Nubian culture.


4. Finally, how would you rate your holiday overall?

Excellent--the folks at this operator are professional and personal, and kept in close touch with us at every stop. They took care of all the details (and there are many, in Egypt) and we felt well looked after, with plenty of freedom to do what we liked at the same time. Because only one other woman was taking this trip, we practically had a private tour, with our own drivers, guides etc. The guides are Very Knowledgeable, and teach you a tremendous amount of history as you are viewing the temples, pyramids etc
---
Popular similar holidays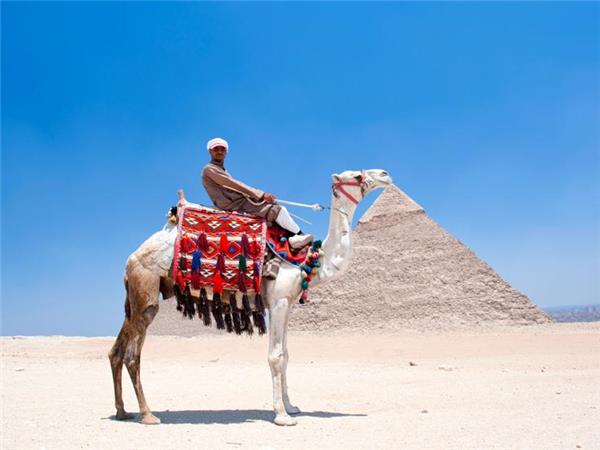 Discover Egypt on this amazing 9 day tour
From £879 - £1049 9 days excluding flights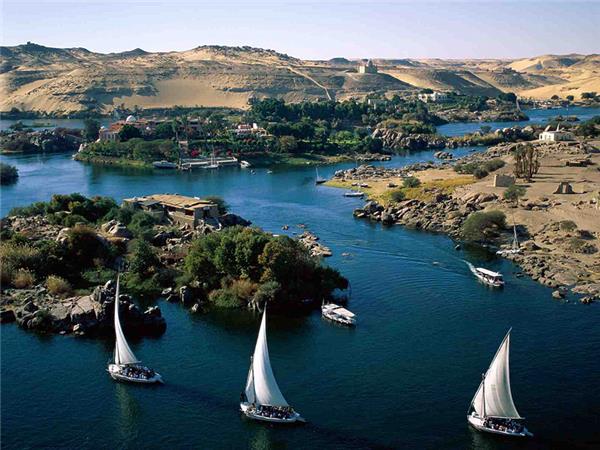 Discover ancient temples & tombs & travel by Nile cruise boat
From £1199 - £1649 9 days including UK flights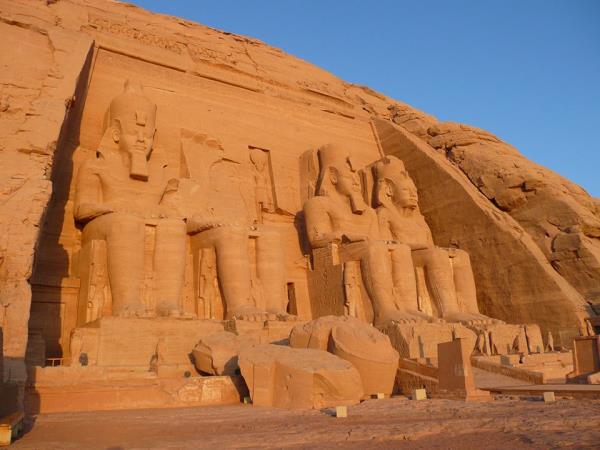 Cairo, Giza, Luxor & Aswan Nile Cruise & Red Sea Holiday
From £935 - £1822 12 days excluding flights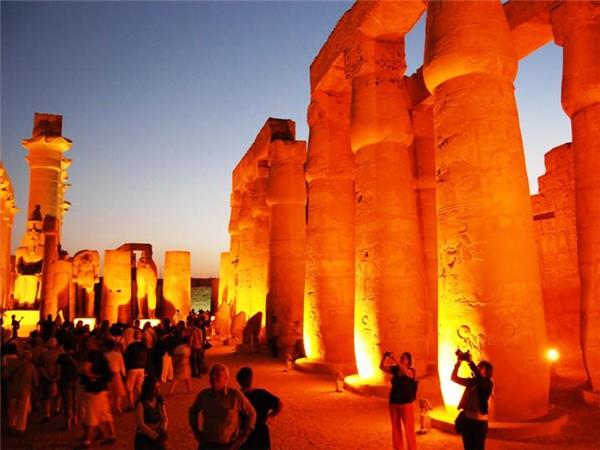 Discover the secrets of Egypt with this 9 day tour
From £729 - £879 9 days excluding flights