"A three month teaching placement in Coyhaique ,in Chilean Patagonia. Staying with a local family, helping to teach English at primary or secondary level. "
Highlights
Teach English in Patagonia | Stay with Chilean family | Coyhaique, Chile, Patagonia | Three day guided expedition in Patagonia
Description of Teach children in Patagonia, Chile
This is for you if you want to immerse yourself in the culture and language of Chile, while volunteering to teach English to local children in Patagonia.
Your base will be Coyhaique at the heart of Patagonia, surrounded by pristine mountains and lakes.

What will I be doing?
We arrange an intensive Spanish course and induction programme on arrival (including salsa tuition!). After this, you will be placed with a friendly Chilean family. This is challenging at first but works well in practice and is fantastic for your Spanish. You will be immersed in the Spanish language and will live life as a local, they will give you a warm welcome and hopefully be friends for life.

You will then start work as a volunteer in one of our selected primary and secondary schools, where you will help teach English. Don't worry if you haven't taught before, as we'll give you plenty of tips at our pre-departure course. If you're enthusiastic, resourceful and don't mind making a fool of yourself on occasions, you'll go down very well. You will work alongside a local teacher so even when you are leading lessons you will never be left unsupervised. It doesn't stop with the classroom. There are plenty of opportunities to get involved in extra curricular clubs, such as sport, drama or dance. Take the initiative and see what you can contribute. You'll get to know the kids better and have lots more fun.

You will live within easy reach of the other volunteers and can all meet up during your time off. There's plenty to do in town, or you can go mountain biking, kayaking and horse riding. We also offer a three-day expedition, run by a highly experienced guide, so that you can see the amazing local scenery at its best.

You will get excellent preparation and advice before departure on your pre-departure course, as well as the support of our friendly in-country representative while you are there. Volunteers must be over 18 years of age.

We have strict policies in place when it comes to working with children overseas. We thoroughly check out the projects that we work with to make sure that there are clear policies in place. We also assess the suitability of our volunteers through interview to make sure they are motivated but also up to the challenge physically and mentally. All volunteers need to have experience working with children and must volunteer for a minimum of 4 weeks. Anyone working 1-1 with vulnerable children must provide a police check.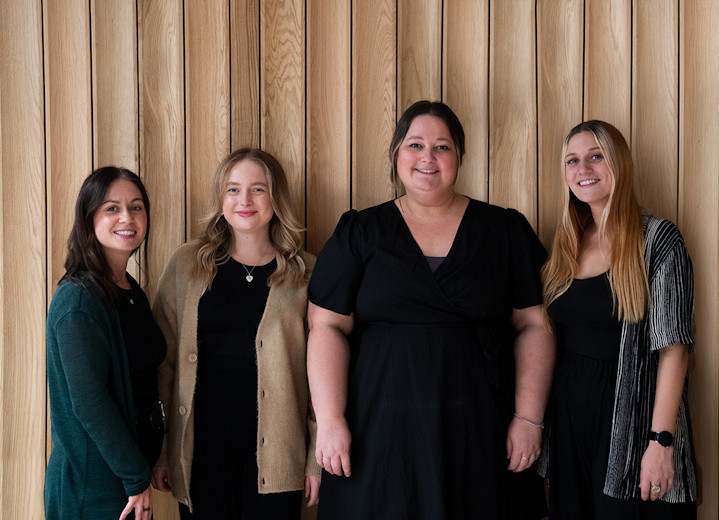 Departure information
Trips run anytime throughout the year
Responsible tourism
Responsible tourism: Teach children in Patagonia, Chile
Our programmes are designed to immerse you in a different culture, living and working with local people. There's plenty to gain personally from this challenge – a sense of achievement, broader horizons and some wonderful memories. But we make sure that local people benefit too.

Meeting local needs
The whole project is geared towards helping the local community. Teaching English to children will significantly improve their job prospects. In addition, past volunteers have helped build classrooms and educate local street children. The project also helps the local economy. Participants stay with host families, boosting their income, as well as spending money locally. We have been running this project for 10 years and have long-standing relationships with local people. This means we can ensure volunteers make a real contribution.

Cultural sensitivity
Our pre-departure briefing includes a special session entitled 'Responsible Tourism' where we discuss cultural differences and sensitivities as well as advising volunteers on appropriate conduct. There is also a full induction course on arrival, including an intensive Spanish course, so that participants can become part of the community.

Environment
Our company takes an environmentally responsible attitude towards recycling and reusing of waste products. We offset carbon emissions in our office (gas, electricity, business mileage) and encourage all participants to offset their flight emissions via a carbon offset scheme run in conjunction with Tree Aid. At the pre-departure briefing volunteers are encouraged to minimise waste and to live in a way that will not have a detrimental effect on the country. The programme includes a three-day expedition camping out in the beautiful and pristine Patagonian landscape. Responsible tourism is in action on this trip. This expedition employs locals and ensures them a fair wage. The trek is on foot or horseback so there is minimal negative environmental impact. All guides have excellent indigenous knowledge and treat the area with respect. They will teach the volunteers about their local traditions, food and culture.
Popular similar holidays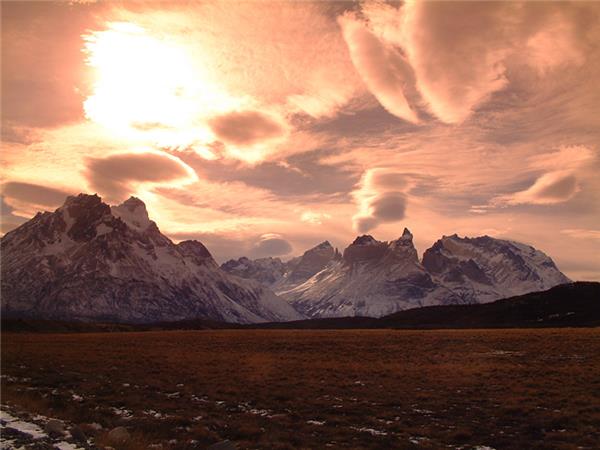 Chile's best: the Atacama Desert, Lake District and Patagonia
From £4099 - £4639 15 days including UK flights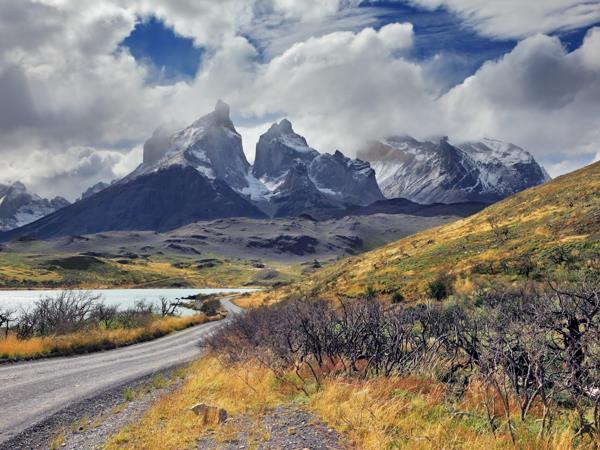 Explore the spectacular wilderness and mountains of Patagonia
From £3598 21 days excluding flights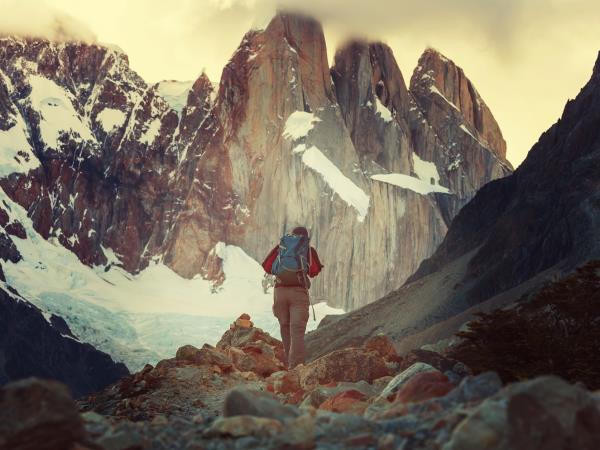 10-days: Santiago, Atacama, Patagonia & Torres del Paine
From £2550 10 days including domestic flights only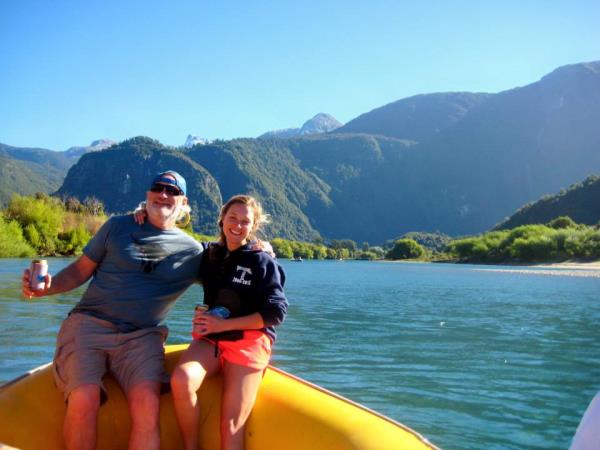 Raft deep canyons and pristine wilderness of Patagonia
From £3220 9 days excluding flights