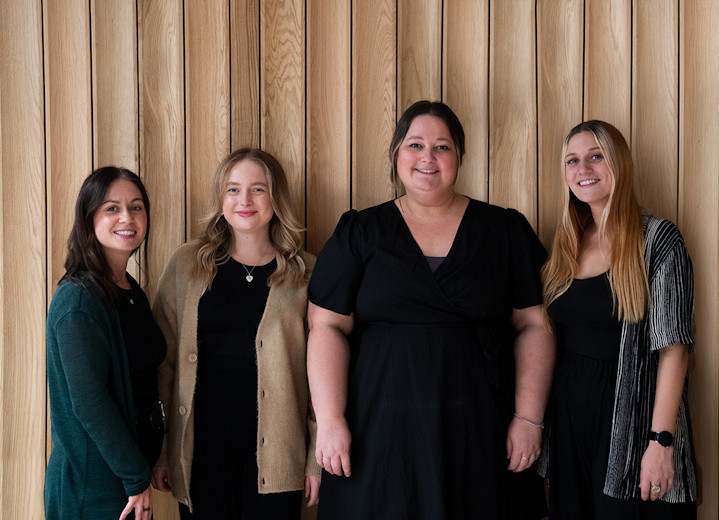 Check dates
2019: 30 Apr, 7 May, 14 May, 2 Jul, 9 Jul, 16 Jul, 23 Jul, 30 Jul, 6 Aug, 13 Aug, 1 Oct, 8 Oct, 15 Oct, 22 Oct, 29 Oct, 5 Nov, 12 Nov
'Free from' food:
All our holidays are suitable for vegetarians and vegans, and we will do our best to cater for other dietary requirements - please just let us know at time of booking.
LGBT:
We welcome all travellers and ensure a safe and welcoming space for LGBT guests.
Holiday type
Volunteer travel - what's it all about
Are you looking for an adventurous trip with a purpose, or on a gap year or career break? If you want to make a difference in some of the world's most important conservation areas - and in community projects - then volunteer trips are for you! Volunteers tend to have a sense of adventure, and come from a range of different backgrounds and from all over the world.
Edward Abbey said 'sentiment without action is the ruin of the soul'.
Responsible tourism
Responsible tourism: Madagascar charity volunteer programme
This project is run by a registered charity that has been working on environmental, humanitarian and sustainable development projects in southeast Madagascar since 1995. Where possible and practical, we use only locally owned and operated suppliers and employs local people as guides to lead our groups of volunteers. We ensure that our suppliers are supplying us with quality goods that have been sourced / grown locally wherever possible (with regard to food products). Our local guides and staff are in full time employment with contracts, are treated as equals, paid a fair wage and not given an unreasonable workload.

We are aware that wherever we go we are having an impact on the environment. We endeavour to minimize this impact and engage in projects that not only make the environment sustainable but contribute to improving it. When visiting villages, group sizes are determined by what is appropriate to the area we are visiting and the job that we are doing. Use of motorised transport is kept to the minimum and we use public transport where possible. We ask volunteers to use water sparingly and respect the needs of local people at water collection points. We ensure animals are never fed or touched unless to do so is part of an organised visit to a park or other managed environment. We suggest volunteers avoid accepting plastic bags for everything in shops and we provide water to refill plastic bottles. We separate our waste for re-use or composting.

In the forest we use trails where they exist and disperse to prevent the creation of new trails when entering pristine areas. We use only farmed wood and we educate local people on the reasons for this. Camp-fires for 'ambience' are not allowed. Camping areas are selected in consultation with local people and in most cases are 'gifts' from the community; they rested for at least 6 weeks between visits.

We plan volunteer programs in a way which maximizes the opportunity to meet and work alongside local people, learn about the local culture and experience the local way of life. We teach our volunteers to speak the local dialect of the Malagasy language and provide orientation to present a balanced view of the country, the people, our work and local culture and traditions, religion, body language and eating habits before any volunteer visits the field.
2 Reviews of Madagascar charity volunteer programme
---
Reviewed on 31 Oct 2017 by
Gregory Gilbert
1. What was the most memorable or exciting part of your holiday?

My holiday included a further 10 days travel after the voluntary fortnight. I think the highlight of my two weeks was probably going out one evening
with Sam, the Mouse Lemur researcher and Tsairaiky, a Malagasy professional graduate to try to catch a further Mouse Lemur female to be collared and
followed. This meant sometimes running between the forest trees to another tree with a little mouse lemur discovered. Three fellows with head lights
trying bring one down to our level in the dark and the dry forest, Sam and I on either side of the tree and Tsairaiky up the tree with its branches bowing to
the near horizontal. We unfortunately failed to catch one that night but what a pursuit!


2. What tips would you give other travellers booking this holiday?

Keep it simple and expect anything. Enjoy the experience. Prepare for the unexpected. Dancing with the stars at the Ambondrika Indigenous dance party.


3. Did you feel that your holiday benefited local people, reduced environmental impacts or supported conservation?

Yes, i do feel my part in this program does benefit the local people, economically, socially, financially and environmentally. The school education program is
the correct direction to present the environmental needs to the community, which children will take home to parents. Our friendship with local people is
great low footprint social attribute, small item shopping and the goods bought at Stitch benefit financially, and the economics of employing guides and
pirogue boat people all must benefit local families.


4. Finally, how would you rate your holiday overall?

Wonderful, I enjoyed the shorter aspect of my involvement being an older person. We all do appreciate our beds or hotel beds after some time. I perhaps feel a bit of a squib compared to the researchers doing 12 months or more and also compared to those wonderful volunteers doing 10 weeks for example. This
longer term commitment from me is more difficult, though 4 weeks would be fine, as i have commitments of real estate and other that slows my capability
from a domestic point of view.
---
Reviewed on 09 Jan 2015 by
Travis Armstrong
1. What was the most memorable or exciting part of your holiday?

Wow, where do you start? That first lemur you spot after trekking for miles through a remote forest. The warm welcome from the local people and all the kids waving to you every day. Having so many laughs each day. Meeting so many different and interesting people and feeling like you have a second family by the end of it. The sense of achievement as you see the school you're building start to take shape. The food is so good, the scenery is breathtaking, the sun rises stunning, star gazing the perfect way to end a day. And much much more.


2. What tips would you give other travellers booking this holiday?

I'm really glad I went for the full 10 weeks and would advise others to do the same if at all possible as being there right until the end is an amazing experience. Be ready to embrace the Madagascar way of life and take things as they come, leave your hurried lifestyle at home. I wish I had taken a solar battery charger and a portable mini projector might be welcome if you have any films on your phone. The operator gives great advice on what you'll need before you go so you shouldn't find yourself missing anything.


3. Did you feel that your holiday benefited local people, reduced environmental impacts or supported conservation?

Definitely! The great thing about this programme is that you are working alongside local people on a daily basis so you have a very close relationship with the local community. It's clear from talking to them how much the contribution helps.
The other great thing is that you are involved in a range of activities so where other operators might be focussed on one single aspect, while on this programme we contributed to construction, health, conservation, tourism and teaching. This is important because all these issues are linked and you can't solve anyone of them in isolation.


4. Finally, how would you rate your holiday overall?

This was the best thing I've ever done in my life. I was nervous before I booked it but I am so glad I did. It sounds like a cliche but this can really change you as a person and also give you a spark to bring back to your regular life. The biggest
problem of this trip is having to leave and come home!
---
Popular similar holidays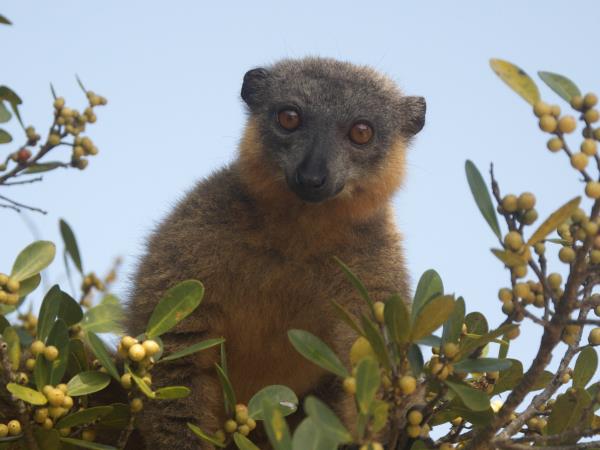 Work alongside an award-winning NGO in Madagascar
From £795 - £2495 14 days excluding flights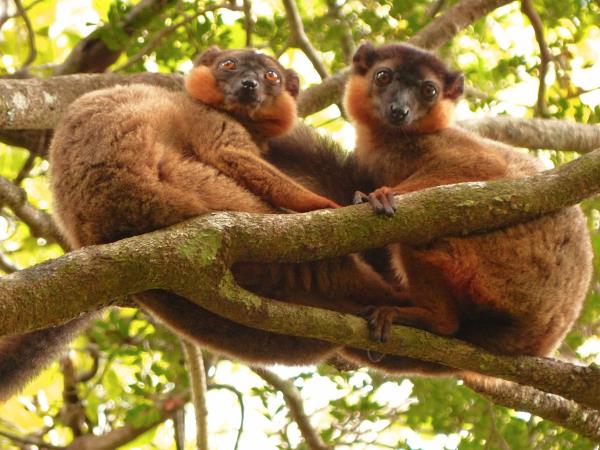 Conservation in beautiful Madagascar
From £895 14 days excluding flights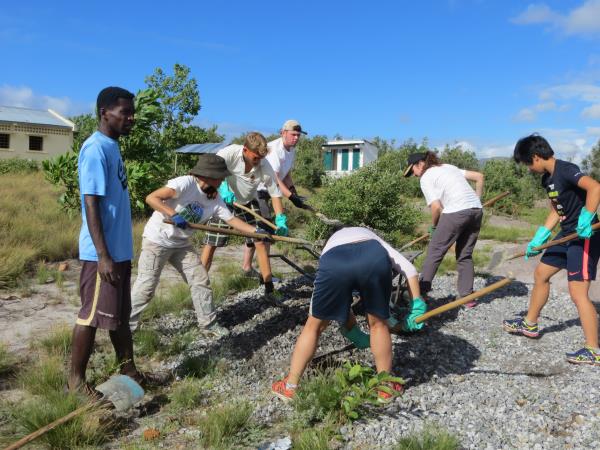 Community building in beautiful Madagascar
From £895 14 days excluding flights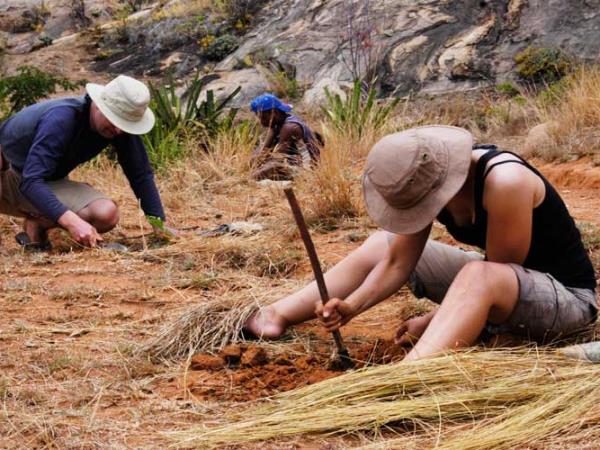 Help the community with your holiday
From £2495 14 days excluding flights