"Spend Christmas and New Year in sunny Dahab, where as well as doing yoga you can scuba dive, snorkel or trek in the desert."
Highlights
Stay in a beachfront hotel with views of the Red Sea | practice yoga with highly qualified instructors | optional massage, Reiki sessions and beauty treatment | optional excursions including desert safaris and sea kayaking | diving and snorkelling available
Description of Alternative Christmas & New Year in yoga holiday in Egypt
On this alternative Christmas and New Year yoga holiday, you'll head to Dahab, Egypt, where, as well as learning, or brushing up on your yoga practice, you can also dive or snorkel in the Red Sea, hike up Mount Sinai, explore the desert by camel, jeep or on foot, or just relax by the pool and have a massage. This holiday is also great for singles - it's easy to meet people and Dahab is a safe place for solo female travellers.

Formerly a Bedouin fishing village, Dahab, meaning "Gold" in Arabic, sits on the Sinai Peninsula's south east coast. It has a huge amount to offer tourists, from coral reefs bursting with life to gorgeous beaches to a waterfront filled with lively restaurants and cafes. And surrounding the town are vast expanses of desert and mountains. It's warm throughout the year, and the relaxed atmosphere makes it an ideal location for a yoga holiday.

Accommodation:
You'll stay at a three star hotel on a quiet beach overlooking the Red Sea, a short walk from the lively bars, shops and cafes of Dahab Bay. As well as a swimming pool, there's a beach cafe with fabulous views and a restaurant serving Western and Middle Eastern cuisine, with plenty of vegetarian options. Rooms all have air conditioning, a fridge and tea and coffee making facilities, as well as a private terrace or balcony.

This holiday works well as a taster for yoga newbies, but also provides old hands with a chance to develop their skills further. Classes are based on the gentle Sivananda style, which focuses on breath, stretching and meditation. They'll revitalise and de-toxify your mind, body and spirit, as well as clean your lungs and strengthen your heart.

The airy, custom built yoga room sits on the hotel rooftop and has marvellous sea views. There are two classes daily, each lasting 90 minutes. We have highly qualified professionals to take care of you, and people have been known to change their lifestyle considerably after spending just one week with us.

Daily Schedule:
Day 1 - Arrival
Day 2,3,5,6 and 7 - yoga class at 8am and 5pm. Rest of the day free to relax by the pool, have a treatment or go to the beach
Day 4 - Free day
Day 8 – 8am yoga class, breakfast and departure

Optional activities:
These include diving, snorkelling, riding a horse or a camel, wind or kite surfing, sea kayaking, hiking in the mountains or visiting Moses Mount at Mount Sinai. You could also go on an excursion into the desert with a Bedouin guide. The Bedouin have a very similar lifestyle to that of yogis, and it's an enriching experience to spend time with them and get an insight into the way they have lived for hundreds of years.

Treatments:
Apart from the yoga, you can also try a full head or body massage, have a Reiki session with one of our Reiki masters, or try a Sudanese or Egyptian wellness or beauty treatment with Sherin, our beauty therapist. Her treatments are for women only, using techniques passed down from generation to generation, including hand blended body scrubs.

EFT, a form of one-to-one counselling drawing on theories of alternative medicine including acupuncture and neuro-linguistic programming, is also available. So are BARS treatments, which release and dump negative thoughts, emotions and beliefs through stimulating the BARS - a series of 32 points on the head.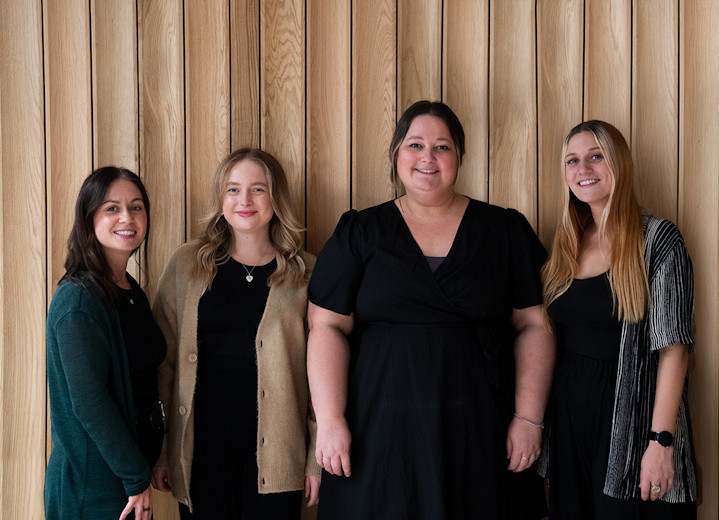 Check dates
18th December every day up till the 4th January
Responsible tourism
Alternative Christmas & New Year in yoga holiday in Egypt
Carbon reduction
Your holiday will help support local people and conservation. We must also reduce CO2. Learn about the CO2 emissions of this holiday and how to reduce them.
Environment
The hotel where our guests stay is Egyptian owned. The most important difference we make is in the intention and ability we have to cooperate and learn from our hosts. Cultural exchange and respect is fundamental to our program as yoga is a spiritual and moral exercise for the wellbeing of all. We give what is lacking in most mass tourist activities—ie. an aid for travellers to get to know the culture in which they are visiting in a down to earth and real way. We pay our workers fairly and encourage travellers to follow the protocol for a Muslim, tribal culture.

Waste: Guests in the Hotel are given a briefing on our eco policy and how they can help us, during their stay. We stock cheap shopping bags, made by local community sponsors to encourage guests to stop accepting plastic bags when buying from supermarkets, souvenir shops etc.

Within the Hotel we have a system of waste disposal. Waste is separated into food waste, plastic waste & non recycle waste. Food waste is collected by local Bedouin women to feed their livestock, goats, sheep and camels. Plastic waste is also collected by an entity who then sells onto a recycling plant in mainland Egypt. Other waste is collected by local authorities and disposed off.

Water: We have recently introduced a water bottle reuse system, to reduce the consumption of 1ltr water bottles. We ask guests to refill ½ or 1 ltr bottle from a larger 6/9ltr bottle. These 6/9 ltr bottles are then collected and reused by the hotel or given to local Bedouin families are water storage bottles.
Dahab has a very limited mains water supply, which is not a continuous supply. General water is pumped to the hotel 2 times per week and stored in large underground water tanks. Once these water tanks are empty we source our water from natural underground wells. We encourage guests to use water sparingly and have fitted filters on the faucets to limit amount of water that runs from taps.

Energy: All our lightening uses energy saving bulbs and local government have recently installed solar powered lampposts along the streets. Guests are advised to limit AC use and hot water heaters, to only when they need it and for limited times. Housekeeping staff are briefed to switch off all AC's & water heaters when guests are out of the room.

Travelling with respect: The hotel is locally owned by a Bedouin Sheikh and his family, built on lands belonging to their ancestors. Lease fees are introduced directly into the local community and distributed between family members. By avoiding major hotel chains whose profits disappear out of the country, opting for locally owned hotels for your holiday ensures that the money you pay benefits the local economy.

We are proud to state that the vast majority of our staff are local, originating from the mainland Egypt or the Sinai Peninsula. We provide in-house training to all new members of staff, encouraging inexperienced locals by offering an opportunity to start a career in the hospitality or dive industry.

Throughout the resort we display and sell locally produced items and crafts ranging from beauty products, beaded embroidery and art work. Guests are conscious of these economical aspects and have the choice to pay that little extra for something hand made as opposed to an imported alternative. While on safari in remote areas we explain to our guests that purchasing local crafts from the women and children creates a certain independence and pride, providing a direct income for a whole family. By creating this income families have the choice to continue residing in the desert plain as opposed to many who must relocate to the resort towns to earn a living.

The local Bedouin culture is still predominant in Dahab and within the hotel. Our Bedouin tent has a constant source of Bedouin tea on the fire and it a welcoming area for guests to meet the locals. The aesthetics of the Hotel and grounds are in harmony with the surrounding nature and with locally inspired decoration, keeping rooms simple and serve local cuisine to ensure that guests really get a feel for "Dahab" when they stay with us.

Volunteering & charity: Sustainability is a main ethos in how we work at the hotel and we are proud to be involved in a local NGO association supporting the needs of the local community. We support local initiatives and have created conservation projects together with many associations including the National Parks of Egypt. We are also dedicated to providing training courses & awareness workshops and are part of the Desert Eco Guide Training courses introduced to Sinai by The Travel Foundation.
Community
We know where to find all things local and we support/ recommend our neighbours, spreading tourism income to those most in need. All day trips are organised by locals as they have the best knowledge of the desert and surrounding areas. All the restaurants we recommend are run and owned by either Bedouin or Egyptians, the choice is huge and varied.

We offer local people good working conditions, a fair wage, and empower them with training opportunities. We have been working with many of these employees for years and have an excellent working relationship with them

We sustain jobs and cultural diversity by supporting local craft makers and artisans, and promoting cultural attractions.

We work to create good relationships between tourists and the local community and have taught them how to engage & give the best service to our Western guests. We teach our guests some basic Arabic on arrival and just a simple hello and goodbye to the locals is greeted with the biggest smile.
9 Reviews of Alternative Christmas & New Year in yoga holiday in Egypt
---
Reviewed on 13 Dec 2011 by
Emily Paget
1. What was the most memorable or exciting part of your holiday?

Being in a relaxed and friendly place.


2. What tips would you give other travellers booking this holiday?

Go diving as well as doing yoga. Make the most of the beautiful location by taking trips to the Sinai Mountains and St Catherine's Monastery.


3. Did you feel that your holiday benefited local people, and minimized impacts on the environment?

Yes, many people benefitted locally from the environmentally friendly hotel and tourism trade.


4. Finally, how would you rate your holiday overall?

Fantastic experience!

---
Reviewed on 31 May 2011 by
Jannine Leadbetter
1. What was the most memorable or exciting part of your holiday?

Hike to Bedouin Village - I arranged locally outside of the tour operator trip.


2. What tips would you give other travellers booking this holiday?

If enjoy flow yoga and do regularly do not chose this yoga trip - do not do desert trip - takes you within walking distance of hotel, not 'desert' !


3. Did you feel that your holiday benefited local people, and minimized impacts on the environment?

No.


4. Finally, how would you rate your holiday overall?

Hotel - basic as advertised, but clean & good service generally. Yoga - not great experience, prefer flow yoga - great for absolute beginners, felt add on trips where rip off & would have missed out on sessions if not attended trips.


Read the operator's response here:
I always recommend people to do the Bedouin village trip and am happy to point them in the direction of people who can take them.

The main purpose of the desert trip is not to "see" the desert as we go at night but to Meditate in the supreme silence of the desert which is what we do and then to have dinner cooked by local Bedouin in their traditional style.

The holiday benefits local people hugely. As previously mentioned the desert meditation/dinner is totally run by local Bedouin. We employ locals for all our transportation needs, excursions and the hotel is owned by local Bedouin. Most of the employees at the hotel are locals.

If someone doesn't want to come on a trip we still offer them their scheduled class.

---
Reviewed on 05 Jan 2011 by
Fiona Funke
1. What was the most memorable or exciting part of your holiday?

Dahab is a beautiful place and provides plenty of opportunities for activities, whether in the desert or by the beach. The people in the group were great and we made some great friends during the week.


2. What tips would you give other travellers booking this holiday?

n/a


3. Did you feel that your holiday benefited local people, and minimized impacts on the environment?

Yes.


4. Finally, how would you rate your holiday overall?

Not too highly, unfortunately. As a single traveller, the price of the yoga package is fair. But as two persons travelling together, we effectively paid twice the amount for our room. The room was extremely basic (which we expected - the description of the room was "simple but comfortable") but also dirty and dingy (the room had not been thoroughly cleaned in a while - bathroom floor was dirty, shelves were dusty; the shower was old and rusting; the mosquito grid over the window was hanging off; sheets were washed but old and stained; the room was lacking even the most basic amenities like hooks to hang wet clothes). If we had booked the hotel without the yoga package, we would have paid EUR42 for our Double Mountain View A/C. But having both paid the same price for the yoga package, we effectively paid the equivalent of EUR94 for this room. I need to emphasise that the hotel location, gardens, pool, yoga room and especially the staff are wonderful. So we were surprised and disappointed at the standard of the room, considering the price we paid for it.
Due to the flexibility of the yoga package, new people arrive every day to join the course. In addition, outside people are able to drop in for classes. This means that the level of the classes does not progress. Sadly the main yoga instructor did also not encourage individual growth during the week, making the classes very rigid and rather adapting the level to the lowest common denominator than letting people choose their own level of practice. We were very lucky that there was a guest instructor teaching the afternoon classes while were there, from which we benefited far more.

Despite these disappointments, we enjoyed our holiday since Dahab is a beautiful place and the people made it a very fun week, both the local people and other people in the yoga classes. I would not, however, recommend this particular yoga package to other people. Several people from my yoga community in London (and from my mother's yoga community in Munich) were very interested to hear what it was like and I have had to tell them I do not recommend it.

Read the operator's response here:
I make a very special effort on first teaching a person to evaluate what I think they need to progress in their practise. I don't discuss it as it would take too long with a largish group such as yours, but it is none the less happening and you were in no way an exception. You may have heard me mention that the practise of hatha yoga is primarily to develop the mind, is for self enquiry, the physical benefits being secondary. Unfortunately in the west there tends to be far too much focus on the body therefore, in my opinion often missing the point. Had you voiced your grievances with me I would have been only too happy to discuss them and tried to give you what you wanted.

As for the room. Again, had you mentioned it to me I would have done my best to improve matters. Regarding the price, this includes over and above the room cost, your classes, transport to and from the airport, the cost of the yoga room hire, myself and the team organizing excursions etc for you and doing our best to give you an enjoyable holiday, hopefully meeting your needs. I am glad you liked Veena's classes and other things. Wishing you and your mother all the very best for the coming year.

---
Reviewed on 22 Oct 2010 by
Hilary Orange
1. What was the most memorable or exciting part of your holiday?

Getting fitter and healthier through some great yoga. Snorkelling over the coral reef at Dahab, making new friends, waking up in the morning to a view of the Red Sea and Saudi Arabia in the distance, relaxing and chilling out. Many good
memories!


2. What tips would you give other travellers booking this holiday?

Always wear sunscreen! Wash your hands after handling Egyptian money.


3. Did you feel that your holiday benefited local people, and minimized impacts on the environment?

Definitely benefited local business owners and taxi drivers. But I was told by an ex-pat that the 'local' Bedouin are prohibited from working in the tourist industry and that many of the hotel workers were from the Nile Delta region. But generally yes the locals were very welcoming.


4. Finally, how would you rate your holiday overall?

Very very good : )
---
Reviewed on 31 Aug 2010 by
Lisa Evans
1. What was the most memorable or exciting part of your holiday?

The hotel staff and locals were very friendly. I chose to learn to dive whilst there too which was fabulous!


2. What tips would you give other travellers booking this holiday?

Ensure women take and wear appropriate clothes (it is a Muslim country and bare chests, shoulders and legs will offend and promotes an unhealthy view of white women). It is NOT a yoga retreat as the hotel is not solely accommodating yoga. There is also a dive centre attached and also the pool is open to non-residents who bring their children with them! If you are after a true retreat this is not the place for you.


3. Did you feel that your holiday benefited local people, and minimized impacts on the environment?

Not sure that it did benefit local people? It did not minimise impacts on the environment as we all drank bottles and bottles of mineral water as the local water is not safe to drink. Also, there are no local facilities for recycling - Egypt is certainly behind in this regard.


4. Finally, how would you rate your holiday overall?

It was good but not great. I wanted a quiet, peaceful retreat and to practice and improve my yoga. The yoga teacher was not one of the regular teachers I understand (check this before you book if you want Barbara or Monica as they take leave in July/August). He did not teach us but showed us how to do the postures but his eyes remained firmly shut for almost the entire class! Almost every class there was a posture that only he was doing whilst the rest of us opted out - he was totally oblivious! He encouraged us to do postures that are not suitable for beginners despite being told that one of our group was a beginner! When I said that I had a sore back from the previous day he told me that I should just push through it and carry on!! I said that I thought I hadn't done the posture properly and wanted him to check me and he replied that my soreness wasn't down to the yoga! (and never did check any of our postures). On the other hand, his meditation was fabulous - definitely his strong point.

I ended up doing my open Water Scuba Diving Course as it turned into that sort of holiday - a 'do it' rather than a relaxing one! I would not book this holiday again - it lacked any cohesion as no-one seemed to be running things from the yoga/hotel point of view. Not all the things indicated in the brochure are available - the Bedouin dinner ("there are not enough of you for that"), yoga on the beach ("no, it will only be in the yoga studio") and yoga under the stars (the teacher was not aware of this at all when he was asked).

Read the operator's response here:
Point 2: You should have received an info pack in advance which includes dress code.
Re accommodation - I see your point and this is why we call it a Yoga Holiday on the website and state that you will be staying in hotel. We also state in the info-pack that there is a dive centre attached. We do now offer a Yoga Retreat as a separate holiday in a different location. I'm sorry for any mis-understanding on this point. If there is something you think I should change/re-write in our advertising please let me know.
However, having run the holidays there for many years now, I have to say I find the yoga room extremely peaceful as I do the hotel in general which is why I have remained there.

Point 3: With both these issues I'd say there is a lot going on behind the scenes that you would not be aware of as a tourist on a week's holiday there. I would say it hugely benefits local people as it gives them work which they wouldn't otherwise have. The local people of Dahab depend on tourism for their livelihood. Us being there offers them work at the hotel, driving taxis, selling their wears, plus all the work the diving creates for locals. More and more Egyptians are becoming instructors and by law each dive centre has to employ a certain ratio of instructors. The issue of re-cycling is huge in Dahab and we (ex pats mainly) have been working very hard with the government to try and put re-cycling in place, it is just beginning to happen, but it is very difficult when you are up against people who don't see it as necessary.

---
Reviewed on 30 Aug 2009 by
Rachel Dodd
1. What was the most memorable or exciting part of your holiday?

That's a difficult one... how to describe the lasting feeling of calm and contentment that stayed all week and that I have brought back with me? The sense of peace after a week of relaxation, yoga and new friends was wonderful, as were the views from the small and friendly hotel. The surrounding mountain area was calming and inspiring, a perfect place to chill out and get away from it all. This was a truly great escape.


2. What tips would you give other travellers booking this holiday?

Do it! Don't be daunted at the prospect of travelling alone as it's a friendly, warm and welcoming place.


3. Did you feel that your holiday benefited local people, and minimized impacts on the environment?

Yes, I felt as though I saw a lot of the local community and gained a sense of how the hotel and its staff worked with the community in Dahab.


4. Finally, how would you rate your holiday overall?

Fantastic, a truly great experience and I would like to thank everyone I met for their help and friendship. I would recommend this to anyone.
---
Reviewed on 09 Jan 2009 by
Maria Mänty
1. What was the most memorable or exciting part of your holiday?

Climbing up the Mount Sinai - and especially coming down again, light, renewed, singing and dancing.


2. What tips would you give other travellers booking this holiday?

Keep days free for spontaneous things and just relaxing.


3. Did you feel that your holiday benefited local people, and minimized impacts on the environment?

Partly, yes.


4. Finally, how would you rate your holiday overall?

It was exactly what I needed, relaxed, lots of time for improvising and just being.

---
Reviewed on 11 Nov 2009 by
Clare Neely
1. What was the most memorable or exciting part of your holiday?

Chilling out in a cafe in Mashraba (central Dahab) drinking freshly squeezed lemon juice, smoking a shisha, reading a good book and just relaxing. The snorkelling all along the coast.


2. What tips would you give other travellers booking this holiday?

Dahab itself is a friendly and welcoming place and I had no problems at all walking around as a independent female traveller. The Bedouin Moon Hotel I would describe as shabby chic but my main concerns was regarding the quality of the yoga instruction itself. At best it was 'amateur' at worst it was 'unprofessional'.

There are two classes a day: 8 - 9.30am and 5 - 6.30pm and as the hotel is situated a good 30 minute walk from upper Dahab, I found little space time for really exploiting other activities during the day. I would recommend taking the morning class and using the rest of your time to explore/chill out in Dahab. At the time of writing (November 2009) the classes were available separately at the hotel for 80LE. If you'd like to book a yoga holiday, consider booking your hotel and classes (classes are available at other hotels in the resort too) separately.

I would not recommend the classes for student with back problems. When one participant commented on the aches she had in her back she was advised she had a weak back and that the soreness was good for her! The yoga classes I attended were not suitable for beginners. I have been practising yoga for 3 years and I struggled, particularly as one instructor liked to hold each position of the sun salutation for around a minute. I found this particularly tiring as I'm used to the 'flow'.


3. Did you feel that your holiday benefited local people, and minimized impacts on the environment?

Not really. Energy: No evidence for the use of renewable electricity at the hotel / resort despite the obvious potential for solar or wind power. The hotel did not use energy efficient lightbulbs. Water: You can't drink the tap water so no 'pure' water is used for flushing / bathing which is a positive. The hotel has a swimming pool which some may not consider appropriate for a desert environment. Waste: No attempt made to recycle the necessary water bottles/drink cans. No evidence of composting of food waste. Transport: The location of the resort necessitates a transfer from Sharm and location of hotel within the resort means a taxi is necessary from trips into Mashraba (central Dahab), essential at night or 45 minute walk. Share a taxi to reduce environmental impact. Local People: It's mainly local people who run the cafes / shops within Dahab. Try to use an Egyptian if you want to book a massage rather than foreigners offering the service. I found one at the Marine Hotel is Masbat (upper Dahab).


4. Finally, how would you rate your holiday overall?

Disappointing. I had come to Dahab to 'chill' and this was not really possible with the timing of the yoga classes that left very little time in between for exploring or just sitting in a cafe and watching the waves.

One of the yoga class teachers 'instructed' rather than 'demonstrated' the moves / postures, spending the class sitting on blocks and taking the class through postures - some of which I had not done before and I found it hard to relate words into actions. Her particular classes also tended to concentrate on breathing, which is fine but not to the detriment of movement and positions.

I really enjoyed Dahab, I really enjoyed meeting wonderful people in the hotel and other participants in the yoga class, but if you want to improve your yoga through a professionally tutored yoga holiday, this is not for you.

Read the operator's response here:
Timing of the yoga classes: it's dark in winter at 5 pm hence the time. In summer it's 6 pm. Dahab is very small- usually 7 hours is enough time to chill out or do diving or windsurfing. Many of our guests dive 2 dives a day during the yoga holiday. Normally guests who book a yoga holiday come especially to benefit from intensive yoga practice so we don't understand this comment. The guest does not specify what she means by unprofessional... all our teachers are certified by the Yoga Alliance and our director has been teaching for 40 years. We run a teacher's training course every spring. About the level of the teaching: on yoga holidays inevitably groups are of mixed abilities and we try to modify the classes to suit the guests. We teach the Sivananda style of yoga which emphasizes breathing and meditation in the poses. Our classes are slow and gentle for the most part. Generally students do not find one minute to be excessive for holding a pose and they are always encouraged to go at their own pace and come out of a pose if they feel strain. We emphasize as well that yoga is not an aerobic exercise class but a path of self-realization. ie. a holistic, spiritual endeavor so slowing down is part of teaching the mind to be slow and relaxed.

The Egyptian government as of yet has not embraced solar and wind power despite ideal conditions for it. We do not own a hotel but operate through a small, Bedouin (local tribal people) owned hotel. There is no recycling in Dahab or even in Egypt and rubbish is a huge problem. We recently participated in a fundraiser and awareness raiser that brought together foreigners, Egyptians and Bedouin to tackle this problem. This was organized and brought about by one of our local yoga students as part of her karma yoga (selfless service). As we are of the few foreigners who live in Dahab one of our teachers in particular speaks fluent Arabic and has met with the Mayor numerous times to encourage a recycling program which does not exist in Egypt as of yet. Progress is coming but it's slow.

About massage: it's not particularly appropriate in the culture for an Egyptian, Muslim man to massage a woman. Tourism is slowly changing this but as female Egyptian masseuses are rare we usually recommend local foreign massage therapists that work with us (both men and women and certified by European training agencies). The walk: so far all of our guests prefer that we are out of the noise of the middle of town for the benefit of their practice. You can meditate on the beach right in front of the hotel in peace. The 30 to 40 minute walk to town is along the beach through the Bedouin village and most guest love this. The taxi ride is 5 minutes and costs 1 English pound.

We are sorry that the guest did not like the timing of the yoga classes and happy that she enjoyed Dahab. As for unprofessionalism our teachers are in fact highly educated in other professional fields such as academia, psychotherapy, management and other. We have never heard that they acted or taught inappropriately either in or out of class so would welcome to hear specific problems that we can solve.

---
Reviewed on 22 Dec 2008 by
Sarah Stevens
1. What was the most memorable or exciting part of your holiday?

Snorkeling in the Red Sea at the Lagoon until the sun went down and mediating in the Sinai desert under the stars with a huge full moon.


2. What tips would you give other travellers booking this holiday?

As a female be aware that you are going to a strict Islamic country.


3. Did you feel that your holiday benefited local people, and minimized impacts on the environment?

Certainly financially it benefited local people and the instructors were aware of the environmental issues of the area encouraging good practice.


4. Finally, how would you rate your holiday overall?

I enjoyed it, but I would have been more comfortable if I had been male or not traveling alone.
---
Popular similar holidays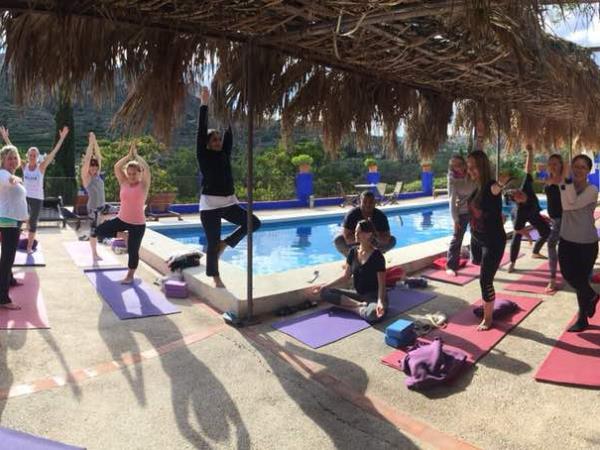 Yoga and meditation in the magical countryside of Valencia
From €495 - €1200 6 days excluding flights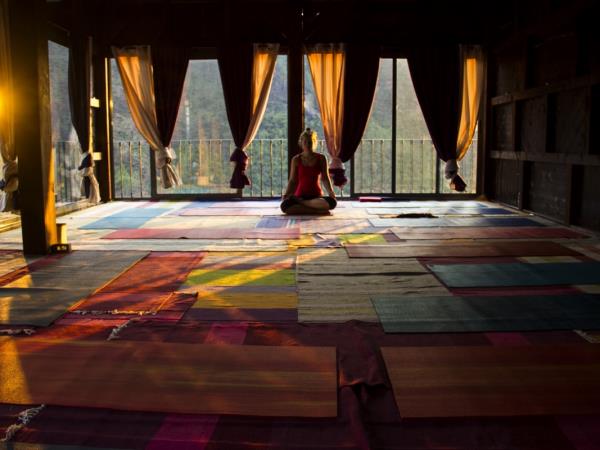 A stunning Yoga retreat in the Portuguese mountains
From €900 - €1300 7 days excluding flights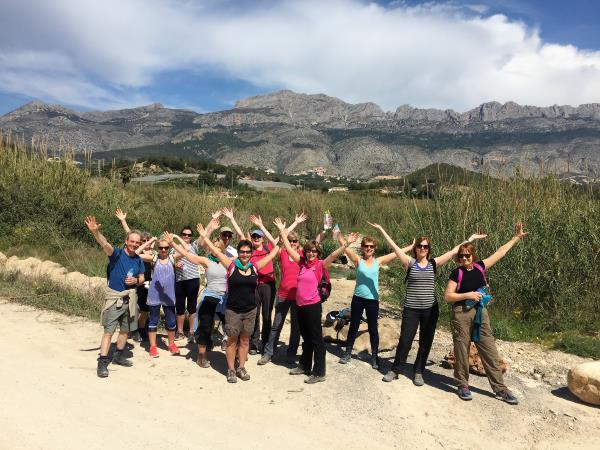 Retreats by the sea with fantastic yoga and so, so much more
From £795 - £895 6 days excluding flights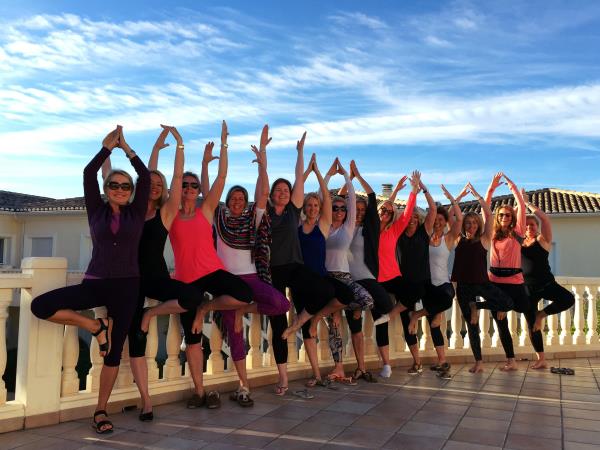 Luxury Alkaline Detox & Wellness Retreat in Spain
From £1095 - £1195 7 days excluding flights