"Volunteer as an English teaching assistant in an Ecuadorian school, with optional Spanish lessons available."
Highlights
Teach English to disadvantaged children between the ages of 5 and 14 | Option to teach music, sport or arts | Take Spanish lessons at a local language school
Description of Teach disadvantaged children in Quito, Ecuador
On this volunteer programme you'll teach disadvantaged children between the ages of 5 and 14 at a government funded school in Quito, Ecuador. The school has some 200 students, most of whom come from poor backgrounds - their families either earn low wages or are unemployed. In some cases, the children can't go to school every day because they have to support their parents selling produce on the streets.

Your role will be helping the English teacher, Gladys, teach her classes. The children find learning English difficult so having a native speaker in the class helps greatly. Volunteers liven up the classes and make the children more enthusiastic about learning.

Your work will involve:

- Teaching English
- Teaching music (if you have any interest/knowledge)
- Helping with sports and creative activities such as arts and crafts
- Helping out during school lunchtimes

You will gain:

- New skills to enhance your CV.
- An understanding of a different culture.
- Greater confidence and personal development.

Spanish Lessons:

If you don't speak any Spanish you'll get two weeks on lessons at a local language school – spending mornings in Spanish class and afternoons volunteering at the school. All of the Spanish teachers are experienced and lessons often include cultural activities such as Ecuadorian cooking.

Location:
The school is in northern Quito and is easily accessible from your accommodation by bus. Quito is an exciting, dynamic city with plenty of things to do, from museums, to historic monuments, to shopping malls to restaurants and bars. The city is easy and cheap to get around, with plentiful buses and taxis available.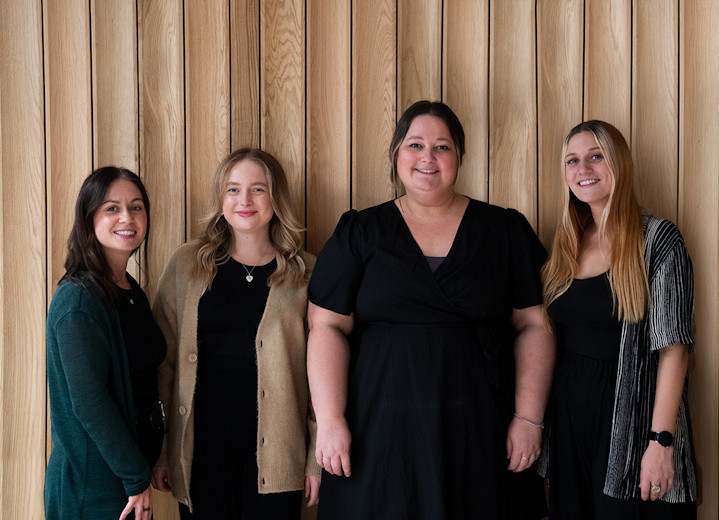 Departure information
All year round - you choose your start and finish dates!
Holiday type
Volunteer travel - what's it all about
Are you looking for an adventurous trip with a purpose, or on a gap year or career break? If you want to make a difference in some of the world's most important conservation areas - and in community projects - then volunteer trips are for you! Volunteers tend to have a sense of adventure, and come from a range of different backgrounds and from all over the world.
Edward Abbey said 'sentiment without action is the ruin of the soul'.
Responsible tourism
Responsible tourism: Teach disadvantaged children in Quito, Ecuador
We have partnered with a local organisation in Ecuador to examine local communities and support projects in establishments where volunteers are really needed.

The school that we work with has specifically requested assistance from volunteers so you will be greatly appreciated at the school. There is a genuine requirement for help, teaching basic English, and assisting with the education of the children. The school can only afford one English teacher for all of the classes – this means she is overworked and stressed. She also has no chance to practice or improve her English as none of the other teachers are bi-lingual. By volunteering your time you'll be providing a valuable link to the English language for the School's English teacher. You'll also be improving the quality of the classes that the children have and can provide wonderful, interactive classes that the children appreciate – at present the majority of them find English hard and boring, you can single-handedly change this – offering them a much better chance in life!

The children often grow up in great poverty and so it is incredibly important for volunteers to share their time and energy. Here the children are in a safe environment where they can learn, play, and grow with positive role models and encouragement provided by you, the volunteer. You can assist in any subject that you have a knowledge of and have the scope to be as creative as possible; in doing this you'll be able to actually see the difference that you make –by providing new enthusiasm to the school you'll encourage the children to learn more and learn at a greater pace!!

Where possible volunteers are encourage to purchase supplies for their placement in the local community rather than in their home country, supporting local business. Also donations of equipment, clothing or money is encouraged and full support is given to assist with this process.

You have the choice of living in a volunteer house or with a host family. By living in the volunteer house provided you'll, again, be providing much needed income and employment to the local population. The house is simple and you'll be actively encouraged to recycle, be efficient with energy and water usage and preserve the surroundings. If you choose to stay with a host family, you'll also be benefitting the local community. Money you pay towards food and accommodation goes directly to the family. This provides not only much needed income for the families but also income for local businesses from food purchases and the money you'll spend during free time. By taking part in the project you'll bring financial support and learning experiences for the whole community.

Environment:
Transport to and from the project is left up to you to choose (costs covered for public transport). Public transport is always recommended by travellers and all nearby public transport routes are shown to all new arrivals. If taxis are required, you will be encouraged to share with other volunteers in order to lessen the impact of pollution wherever possible.

Having regard for the local community by being consciously aware of your impact is encouraged in all our documentation for all our projects in all our destination countries. This is because we feel very strongly that many countries are subject to, for example, water shortages, high cost of energy and high impact of energy usage, the negative impact of litter and general pollution. Thus we encourage our volunteers to be aware of these possible impacts so that they contribute positively and not negatively to the community in this respect.

Our company:
You taking part in this project enables us to continue to donate financial assistance as well as necessary goods, where it is needed around the world. Examples of donations include building new classrooms, providing school uniforms for poorer students, buying computers, sports equipment, playgrounds, toys, mattresses, classroom equipment and funding school trips and the building of libraries, and more. We also donate significantly to conservation research efforts and the purchasing of necessary conservation equipment. In the past, these donations have been made in all continents and in projects where we work, and some where we do not work.

Recent donations made include:

- Monthly donations to a variety of schools, orphanage and animal sanctuaries around the world to help with costs.

- Donations to a school in Zambia to sponsor the education of five children per year.

- Donation made to a school in Ghana to build new signs to advertise the school, buy a photocopier, buy reading books and pain some classrooms in need of repair.

- Donation of funds to build a toilet at one of the schools we work with in Cambodia – until now the children have had to go into neighbouring houses or in the bushes!

- Computer and Camera for a Street Kids project in South Africa.

- Ongoing monthly donations made to orphanage in Buenos Aires, Argentina, and every year additional money given at Christmas to buy presents for children.

- Approximately £1,500 towards the building of a desperately needed classroom in a Zulu school in eMakhosini, South Africa.

- Water tanks for various projects in Ghana and Kenya to allow the children safe drinking water.

- Toys and play equipment for children at a project that was severely lacking funds for this in South Africa.

- A donation of books for the Red Cross Hospital in Cape Town.

- A donation of $400 to the elephant project in Thailand.

We employ an all local staff force in most of our destination countries, which benefits the local economy. These range from skilled country managers, who are often pillars of their community, to local labourers and craftspeople. We believe in paying our overseas staff fairly, and many are rewarded with higher than average wages for local standards. When required, we send local staff on training courses to widen their skills. For example, a member of staff in South Africa recently attended an 'eco-school'. Here, she was trained in eco teaching methods, which she will take to the schools around her region of South Africa to encourage eco-friendly farming methods.

We are committed to upholding strict ethical standards that ensure a positive and lasting impact upon the environments, communities, institutions, volunteers, animals, children and people that we work with.

For example:

- We encourage our volunteers to make the most of local opportunities available to them, such as shopping at local markets, eating in local restaurants and using local services and transport.

- We encourage volunteers to pay fairly for goods and services. We believe that over payment for goods and services or payment to beggars can have negative consequences and result in the over-reliance on tourism within the local community.

- We strongly advise against purchasing wildlife souvenirs or anything which may perpetuate the death or cruel treatment of animals for the purpose of profit.

- We advise on dress codes and codes of behaviour in all of our destination countries to ensure volunteers don't cause offence to local communities.

Our aim is to create always a win-win-win situation in terms of the benefits for the local communities and institutions that we work in, for us and for the volunteer. We do not embark on any project that is not beneficial to the communities, institutes or volunteers. We conduct regular volunteer satisfaction surveys to monitor our performance. We are also an incredibly environmentally aware company – we recycle in our offices and carbon offset when we need to send staff to our destinations. Although individually these are small actions, we believe it's the first step to preserving the planet for future generations.

Our projects enable vital conservation, research, care and education work to take place directly where it is most needed. For example, the schools where we teach English very often have no other English teachers, and so they rely on us for continued lessons. We kept a Species Survival Conservation project in South Africa afloat until completion after it was threatened by lack of funds. Our volunteers contribute, all over the world, to projects that would not exist without them.
Popular similar holidays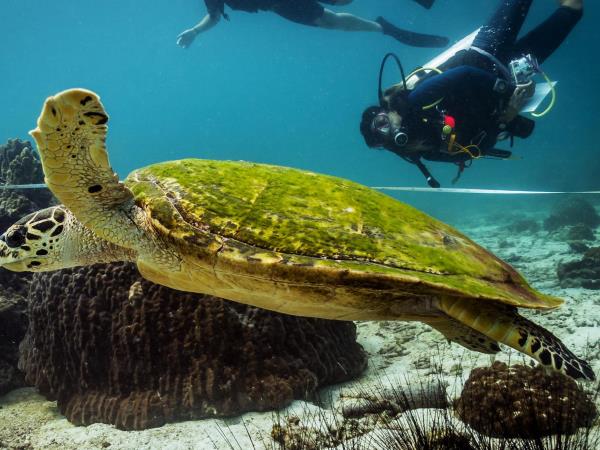 Join a community conservation project on a tropical island
From £795 7 days excluding flights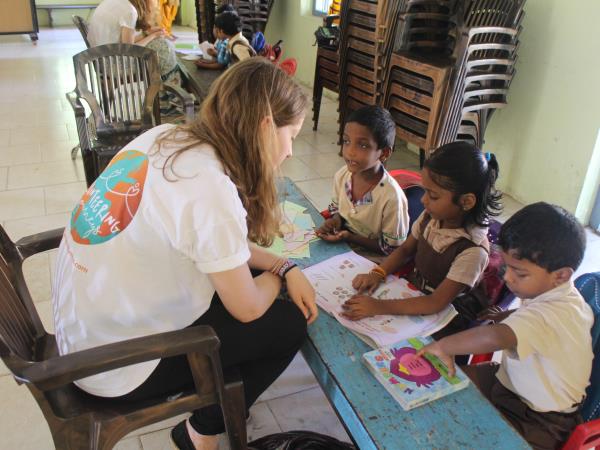 Make the most of your holidays with volunteer travel India
From US $679 7 days excluding flights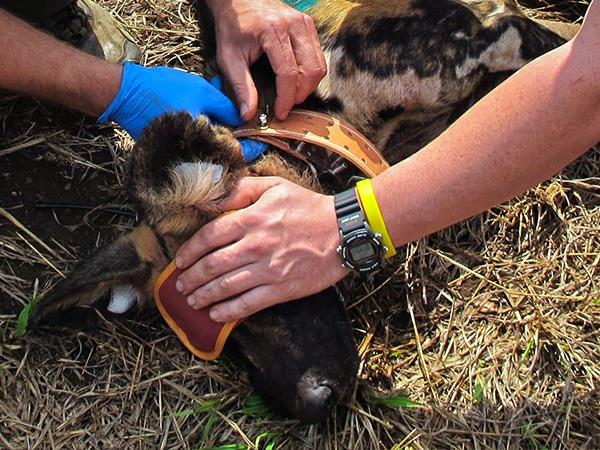 Award-winning, Fair Trade certified wildlife conservation
From US $1420 14 days excluding flights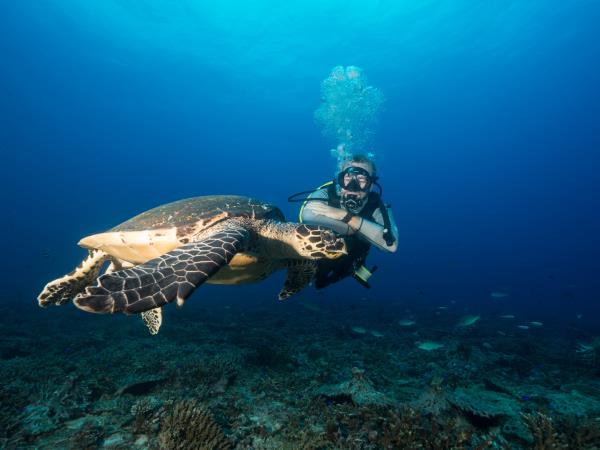 Volunteer on an exclusive island paradise in the Seychelles
From US $2800 4 weeks excluding flights