Chukotka and Wrangel Island wildlife cruises, Russia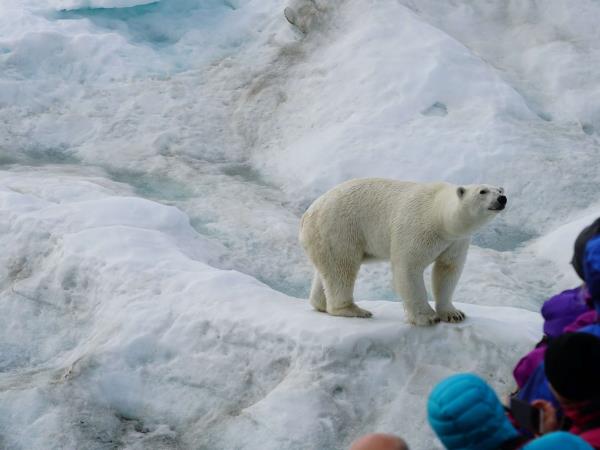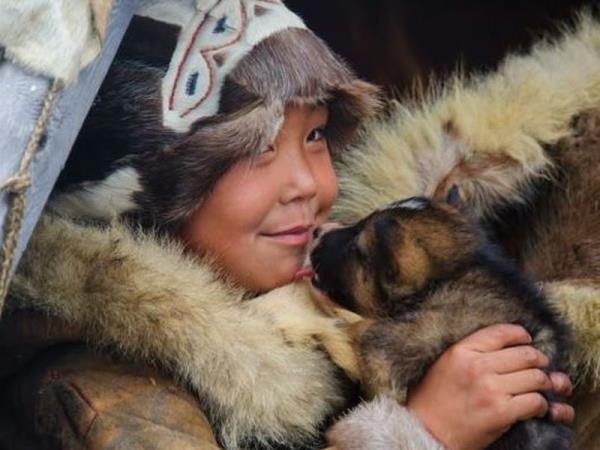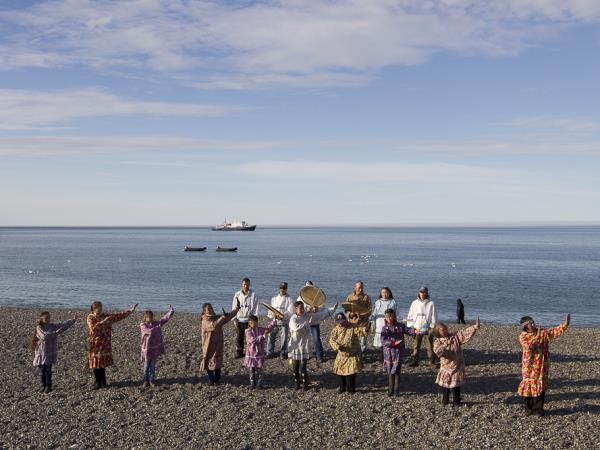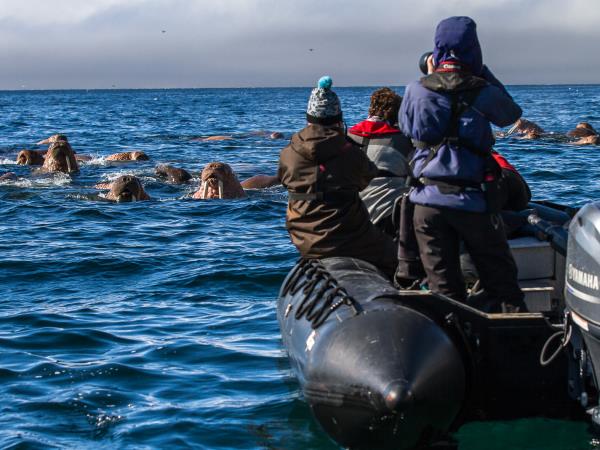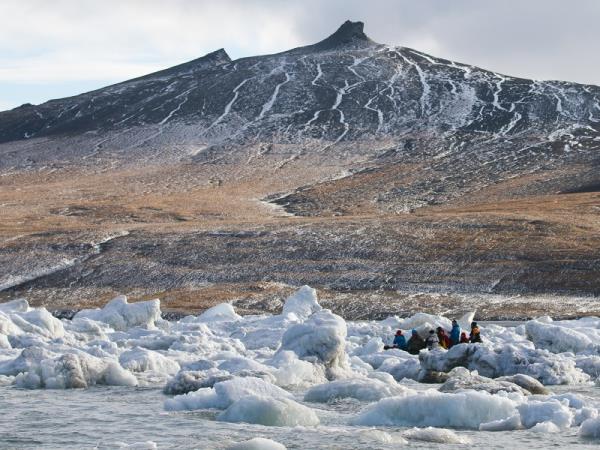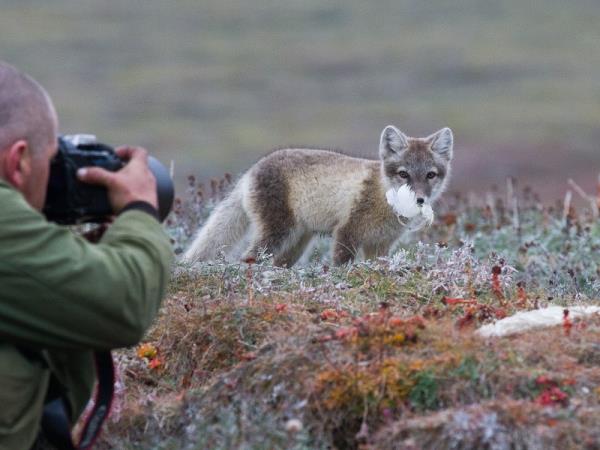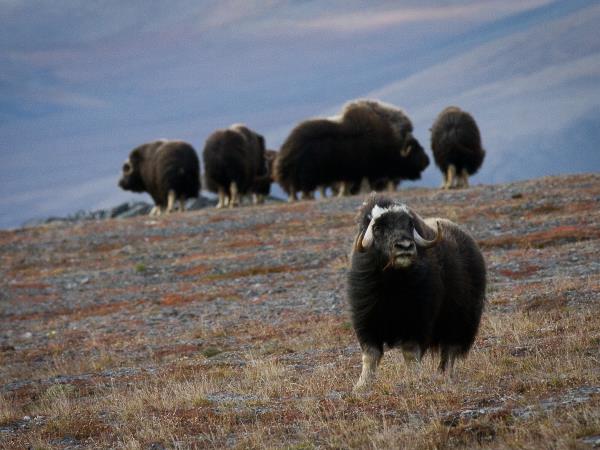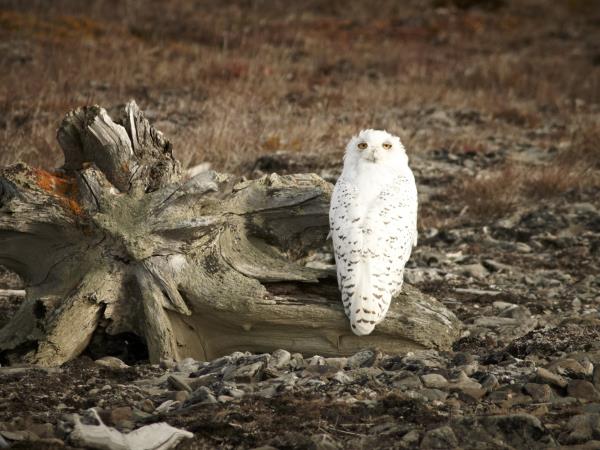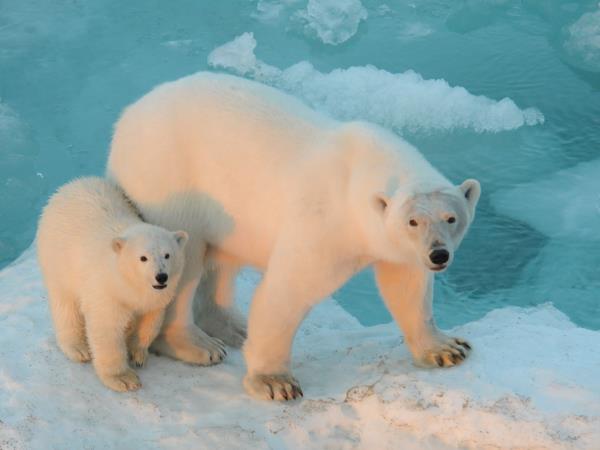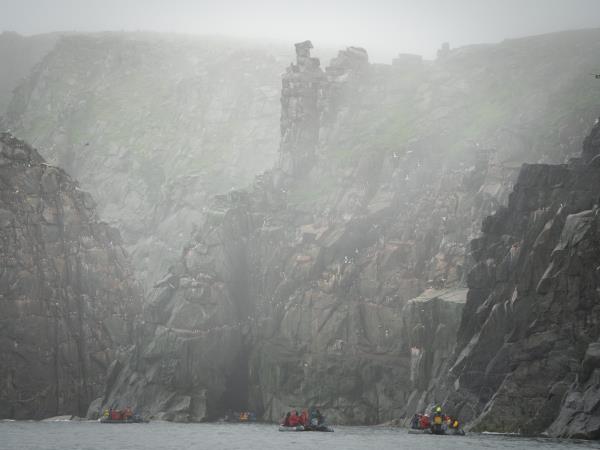 Two weeks cruising through the Arctic waters of far Eastern Russia, this trip discovers one of the world's last bastions of pure, undeveloped nature.
Anadyr
Anadyrskiy Bay
Preobrazheniya Bay
Yttygran
Nuneangan
Arakamchechen Islands
Whale Bone Alley
Cape Dezhnev
Uelen Village
Kolyuchin Island
Wrangel Island
Herald Island
North Siberian Coast
Kolyuchin Inlet
Bering Strait
Chukotka Coast
Description of Chukotka and Wrangel Island wildlife cruises, Russia
Join an expedition across the top of the world, crossing the Arctic Circle and exploring the isolated and untouched islands of Wrangel and Herald off the coast of northeastern Siberia. Once off limits thanks to pack ice and icy politics between Russia and the United States, the thawing of both in recent years means this chilly wilderness area and the phenomenal wildlife that it shelters can now be explored on Chukotka and Wrangel Island wildlife cruises.

Russia and Alaska are separated by the narrow Bering Strait, and our Chukotka wildlife cruise begins by sailing up the coast of Russia's most easterly region, before reaching Wrangel Island. Virtually all of Wrangel is a Russian Federal Nature Reserve of international significance, and we'll be spending the next four or five days of our Wrangel Island wildlife cruise here, exploring its Arctic flora and thriving fauna – including its most famous resident: the polar bear. Reindeer, Pacific walrus and huge musk ox can also be spotted on this incredibly biodiverse island, while the waters surrounding it provide feeding grounds for grey whales who have migrated thousands of miles from their breeding grounds in Mexico. Inland, keep an eye out for snow geese – and cruise over to nearby Herald Island to see the birds that line its towering cliffs.

During the last Ice Age, Wrangel Island was untouched by glaciers, and its flora dates back to the Pleistocene era. This "mammoth steppe" vegetation includes over 400 species of plants, many endemic. This island, just 125km long, has unusual geological formations and a variety of landscapes.

It is believed that the last woolly mammoths died out here 2,000 years ago – their tusks and skills are still visible. But Wrangel Island's natural history is not its only draw; its human history too is fascinating. See the remains of a Paleo Eskimo camp in Krassin Bay; at 3,400 years old its inhabitants would have lived alongside the mammoths. Hear the incredible stories of the survivors of the shipwrecked Karluk in 1914, and of the island's heroine, Ada Blackjack, a native Alaskan who survived here for two years after being stranded. There was controversy over the ownership of the islands, along with Soviet occupation and militarisation – and the stories continue along the Chukotka coast where we hope to be able to land. While on board the expedition ship, our team will lead lectures and talks, and there will be opportunities to disembark with Zodiac trips and guided walks through these High Arctic landscapes.
Itinerary
| | |
| --- | --- |
| Day 0: | Nome. Guests who are beginning the trip in Alaska will fly from Nome across the Bering Sea to Anadyr, crossing the International Date Line on the way. |
| Day 1: | Anadyr. Remaining guests will arrive today, and you may have time to explore this remote port town before boarding the ship. You'll get to meet your fellow passengers and the expedition team. The Chukotka and Wrangel Island wildlife cruise will set sail today once everyone has embarked. |
| Day 2: | Anadyrskiy Bay. Settle into life on board today, with briefings and lectures from the expedition team, and the chance to spot seabirds and perhaps some whales from the boat. We'll cross into the Preobrazheniya Bay later in the afternoon, where you can enjoy your first Zodiac trip to get up close to the bird cliffs. |
| Day 3: | Yttygran, Nuneangan and Arakamchechen Islands. Whale Bone Alley is the name given to an ancient aboriginal site on Yttigran Island – nearly half a kilometre of whalebone-strewn beach. Keep an eye out for their descendants while sailing round the island – grey whales are often spotted in these waters. Nearby Nuneangan and Arakamchechen Islands shelter seabird nests and Pacific walrus – we'll be cruising close to these islands today. |
| Day 4: | Cape Dezhnev and Uelen Village. Depending on sea conditions, we hope to land at Cape Dezhnev – the most easterly point of Eurasia, and from where, on a clear day, you may be able to see Alaska, just 82km away. Russia's most northeastern village, Uelen, lies on a narrow strip of land just a few miles away, and we will travel here to visit the Chukchi inhabitants. This is one of the best places to find Chukchi and Inuit arts, and you can visit a traditional bone carving workshop. |
| Day 5: | Kolyuchin Island. Bring your long lens today to capture the puffins, gulls and guillemots on the impressive bird cliffs of Kolyuchin Island. You'll see them flying around this island's derelict buildings – the remains of some of the Russian Polar Research Stations that were found throughout the Arctic. |
| Days 6-10: | Wrangel and Herald Islands. On day 6, we plan to land on Wrangel Island, depending on the sea and ice conditions. The itinerary over the next few days depends very much on the weather, as well as on wildlife sightings – we'll aim to see as much as possible! We'll make several landings on the island, as well as on nearby Herald Island, to explore the Arctic wildflowers, wildlife and landscapes of these Federal Nature Reserves. During the summer months, polar bears have their dens here, and we may be able to see the mighty musk oxen which were reintroduced in 1975, as well as the reindeer that were reintroduced in 1948 – although their numbers have not recovered so well. Birdlife here includes Arctic terns, skuas, snowy owls, snow geese and a number of gulls such as ivory, Sabine and Ross's gulls. Travelling around the coast, we hope to arrive at Dragi Harbour. Here, in 1914, the survivors of the Karluk reached the shore after their expedition ship became trapped in ice. They were rescued several months later. |
| Day 11: | North Siberian Coast. We'll leave Wrangel Island today and towards the lagoons, inlets and sandy shoreline of North Siberia, looking out for whales, walrus and seabirds along the way. Incredibly, many communities live in this region and we will stop off at Chukchi villages along the way, meeting the residents who live much as their ancestors did, hunting seals and whales to survive in this icy climate. |
| Day 12: | Kolyuchin Inlet. This vast body of water provides habitat for migratory waders and waterfowl. Near the mouth of the inlet are the desolate dunes and tidal bays of the Belaka Spit, and we'll explore this area in depth, looking for spoon-billed sandpipers and emperor geese, as well as grey whales which can sometimes be seen just a few metres from the coast. |
| Day 13: | Bering Strait and Chukotka coast. "Tomorrow Island" and "Yesterday Isle" are the nicknames given to the two Diomede Islands that straddle the International Date Line. We'll remain in Russian territory as we pass these islands in the early morning, although only 2.3 nautical miles separate the USA from Russia here. This afternoon, we hope to be able to land on the Chukotka coast to explore the wildlife that inhabits this vast tundra. |
| Day 14: | Full day at sea as we cruise back towards Anadyr. |
| Day 15: | Final breakfast on board the ship before transferring to the airport or to your hotel in town. |
Map
Price information
Check dates, prices & availability
Holiday information
Our top tip:
Be flexible - the Arctic weather will determine your landings.
Trip type:
Expedition cruise. Max. 110 people, min. age 18.
Activity level:
Leisurely.
Accomm:
12 nights single/twin cabin onboard the ship. Some ensuite.
Solos:
Solo travellers welcome. Single cabins available for a surcharge.
Meals:
All meals included.
Included:
Accomm., transport, listed activities, tour leader.
Responsible Travel
As the pioneers of responsible tourism, we've screened this (and every) holiday so that you can travel knowing it will help support the places and people that you visit, and the planet. Read how below.
Planet
In promoting conservation we highlight the importance of the Wrangel Island Nature Reserve and the work of international agencies to promote the park. The importance of the park for Arctic wildlife is discussed, as well as the effects of global warming on the High Arctic. Locals at the towns that we visit in Chukotka are contracted to provide transport, guiding, food and accommodation where required.
Conservation within the Russian Federation is discussed and the work of various agencies is highlighted. Every season in Russia, we work with local researchers at Wrangel Island, the Commander Islands and the Kamchatka and Koryak Coast to assist with their research and supply transportation to these remote areas.
All of our cetacean sightings are logged and sent back to researchers to assist with the conservation of these mammals.

With our emphasis on natural history, we work principally in unpopulated areas. We visit a number of nature reserves where we work very closely with the government agencies responsible for managing the reserves.

Tourism to this part of the world is relatively new, so we prepare clients/passengers in advance of their expedition by providing extensive pre-departure information on the region they will be visiting, highlighting conservation issues and providing background information on the history and, where applicable, customs, religion and politics of the region they will be visiting.

All waste generated on our expeditions is disposed of in a responsible manner. The vessel complies with MARPOL where possible and allowable we practice recycling, otherwise all non-recyclable waste is brought back for disposal at approved sites.

Our goal in managing our vessel is to minimise fuel consumption and emissions with regular servicing and a proactive maintenance programme. We annually clean and antifoul our vessel's hull to reduce the risk of biofouling. When selecting our specialist expedition equipment, we research this carefully to ensure that they are the most suitable and environmentally responsible.

Group sizes are kept small to minimize impact and enhance visitor experience.
People
During our Russian Far East voyages we visit local historic sites, Wildlife Management Areas, and use local guides wherever possible to support the local knowledge-base and economy. We provide opportunities for passengers to meet with villagers and townspeople and learn about their unique culture and life in remote areas, and encourage respect of local customs and traditions.

Every year we operate a conservation voyage in partnership with Forest & Bird where a portion of the voyage's profits go towards Forest & Bird's valuable conservation work. We have also operated a "Cruise for Conservation" to the New Zealand Subantarctic Islands and 5% of the fare is given to a specific conservation cause. The following agencies have benefited: Save the Albatross, Yellow-eyed Penguin Trust and Marine Mammal Research Trust. We have also raised money for the Last Ocean Charitable Trust.

Money is raised from the sale of photographs, books and DVD's onboard to support the reforestation of an area of native forest purchased by the company. The company employs a part-time Conservation Officer.

We partner with True Young Explorers to provide Scholarships for young people, who could not otherwise afford to travel, to join their expeditions. We also have active membership in a number of conservation and travel organizations, including IAATO (International Association of Antarctic Tour Operators).

When a group visits a populated area a lot of care and attention is given to ensure that the interaction is meaningful and appropriate for both parties. Group sizes are kept small, local customs and traditions are respected and observed, and reasonable time is allocated to each visit. Passengers are encouraged to purchase local goods (always mindful of CITIES Agreements).
Popular similar holidays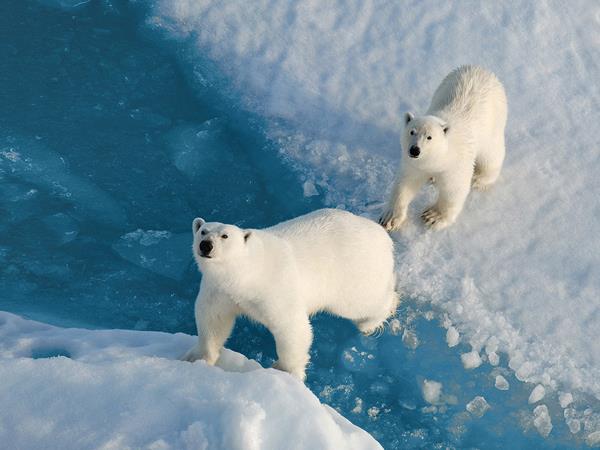 From £7995 14 days excluding flights
A unique expedition to rarely visited Franz Josef Land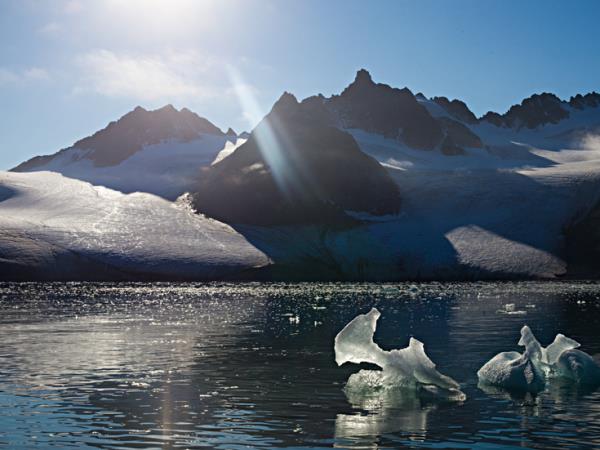 From £2480 - £8795 8 days excluding flights
Wildlife-focused, expert-led small ship Arctic cruises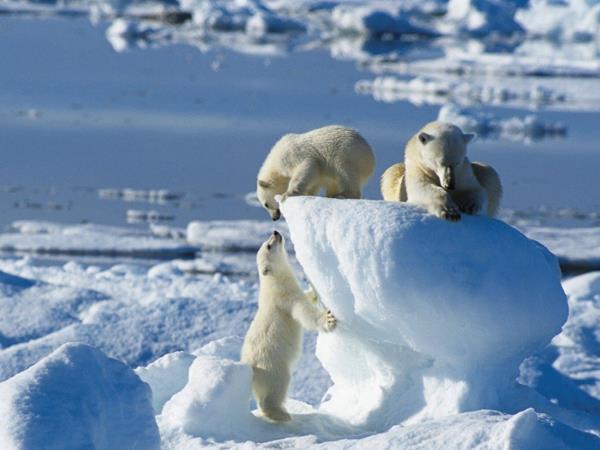 From £5601 12 days including domestic flights only
An exciting wildlife cruise around the Svalbard archipelago