Kamchatka wildlife and bird watching cruise, Russia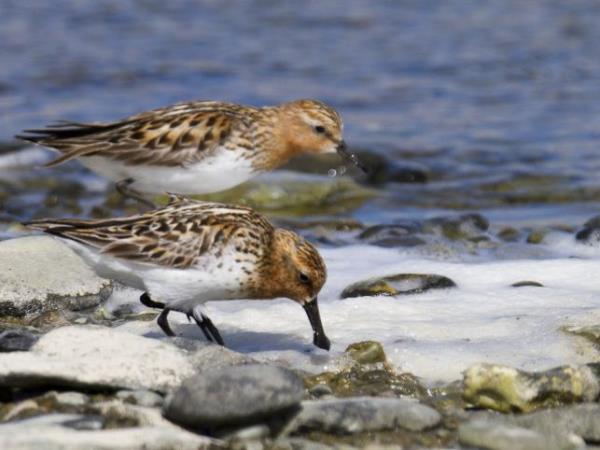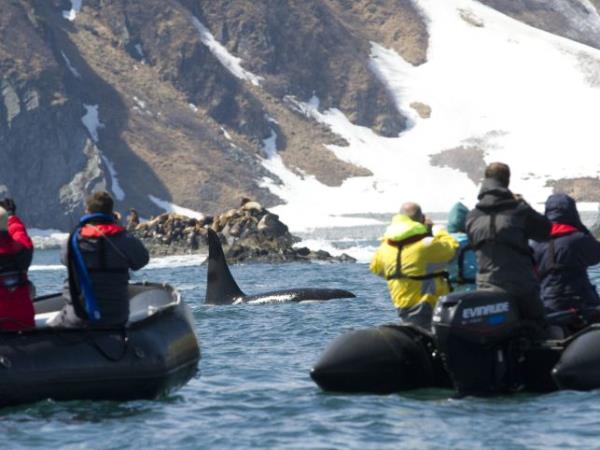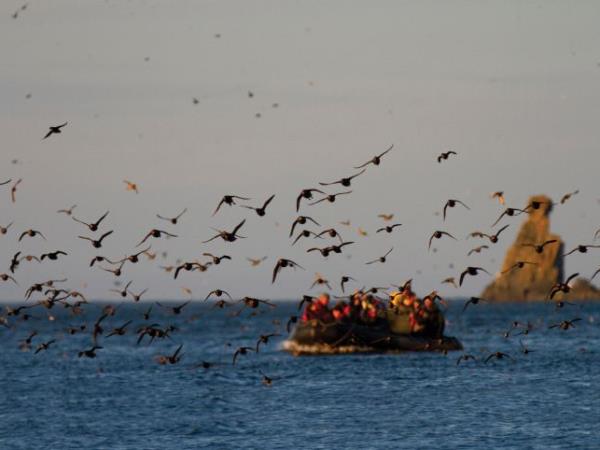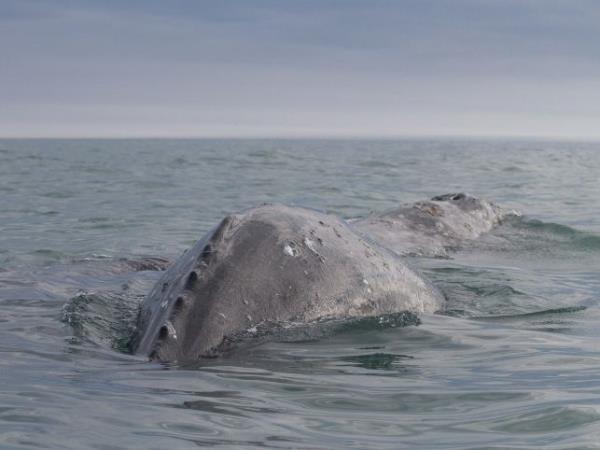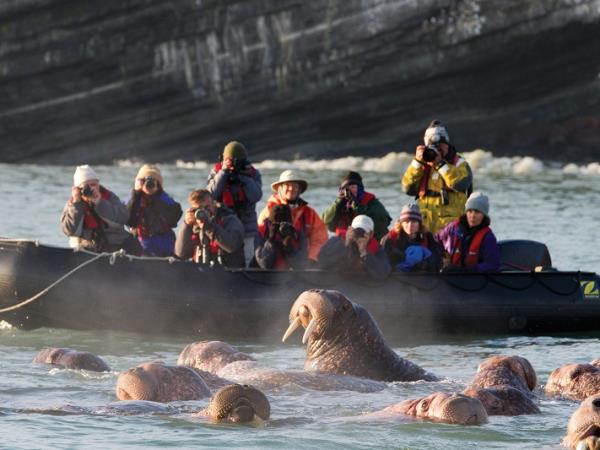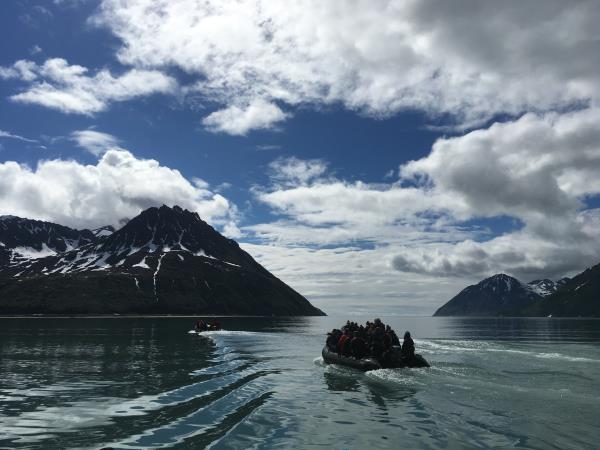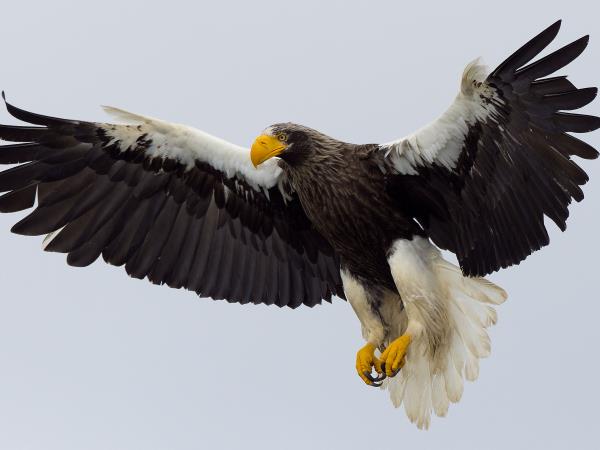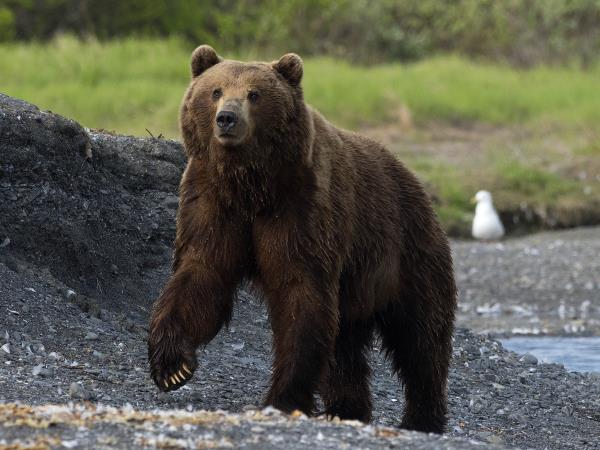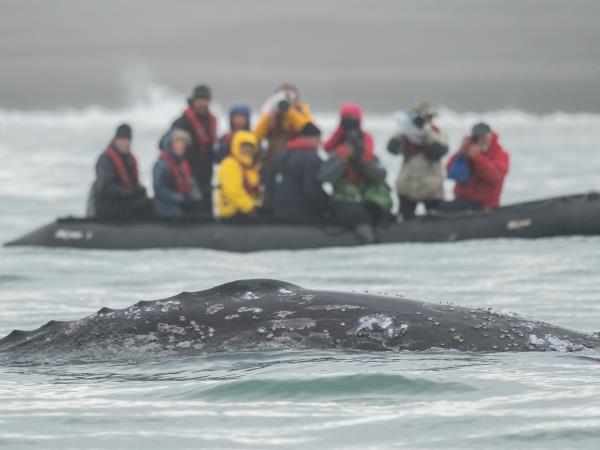 Kamchatka & Chukotka are what the world looked like ten thousand years ago, a primeval world of ice & volcanoes, ruled by incredible wildlife.
Zodiac cruise on Zhupanova River
Wildlife including largha seals, steller sea lions, sea otters, walrus
Birds including Steller's sea eagles, many petrel & albatross species, horned puffins, parakeets, whiskered auklets, Pacific golden plover, phalaropes
Commander Islands
Cetaceans, possibly including blue, humpback and sperm whales
Karaginskiy Island
Verkhoturova Island & Govena Peninsula
Koryak
Chukotka coast
Meinypil'gyno - the most important site for breeding spoon-billed sandpiper
Cape Navarin & Keyngypilgyn Lagoon
Additional charges: Landing Fees $500pp Includes: Pre/Post cruise transfers and all shore excursions.
On board ship accommodation and meals. Excludes: Laundry, drinks, gratuities.
all flights, visas, travel insurance.
Description of Kamchatka wildlife and bird watching cruise, Russia
Siberia's eastern coastline is one of the most remote and least visited places on the planet. But many indigenous communities call this icy, volcano-dotted region home – including the Koryak, Chukchi, Itelmen and Even, while the Tsar ordered fur trappers and sealers here in the 17th century, to plunder the phenomenal natural resources. Three centuries later, Stalin and subsequent Soviet leaders encouraged people to settle here, paying bonuses to those who came to live and work in this far flung region, constructing towns and making attempts to bring state control to the more traditional ways of life of far eastern Siberia.

However, this trend was quickly reversed as the Cold War escalated, and the east was brought under military control. Just a dangerously short hop from Alaska's coastline, Kamchatka and Chukotka became forbidden territory, with Russia's Pacific Fleet patrolling menacingly off the shore and early warning radar systems installed.

The military installations, new towns and industrial plants were hurriedly abandoned in the 1990s with Perestroika and the breakup of the Soviet Union, and the workers returned to the more hospitable climates of western Russia. Livelihoods here were no longer heavily subsidised, and the indigenous communities were now forced to return to their traditional lifestyles, living off the land as they had many decades before.

Permits to travel became a little easier to obtain as the area was demilitarised, but a quarter of a century on from Perestroika, travel is still heavily regulated, and independent travel virtually impossible. Just a few kilometres of road exist in this vast region, infrastructure is poor and hotels can only be found in the main towns of Petropavlovsk-Kamchatskiy and Anadyr, which can be reached by irregular flights. Travelling around Kamchatka and Chukotka, by air, sea or land, is unpredictable, even for local people.

But for those who make the effort, Russia's far east rewards handsomely. Kamchatka's coastline is dominated by ice-clad volcanoes in the south; Koryak boasts stunning fjords; and Chukotka has sweeping tundra and rich estuaries, supporting a huge variety of wildlife. The lack of human encroachment has preserved these diverse ecosystems, which are habitat to species including the critically endangered and endemic spoon-billed sandpiper – a real draw for birders. Since 2012, this holiday company has supported research teams from BirdLife International and Birds Russia to help conserve this species, and the initiative is now expanding to include other seabirds and waders. Travelling alongside us will be scientists who are monitoring the populations and their distribution, and how these are changing due to various factors, including climate change.
Map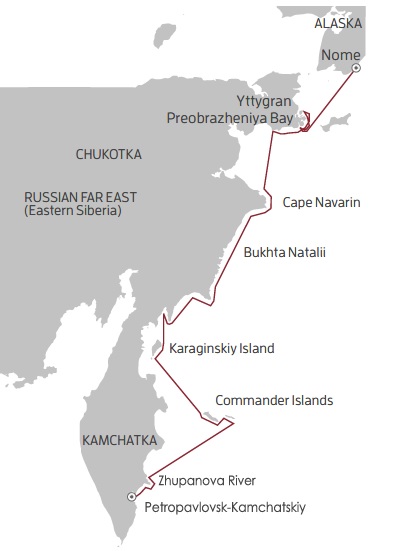 Price information
Check dates, prices & availability
Reviews
1 Reviews of Kamchatka wildlife and bird watching cruise, Russia
---
Reviewed on 07 Jul 2013 by
Marian Herz
1. What was the most memorable or exciting part of your holiday?

Seeing the ribbon seals, the northern right whale and the spoonbill sandpiper.


2. What tips would you give other travellers booking this holiday?

Be prepared for lots of walking on the tundra. Also understand that the ship does not have stabilizers so even a mild swell rocks the ship. Bring a good layering system as temperatures and ice conditions can vary greatly.


3. Did you feel that your holiday benefited local people, reduced environmental impacts or supported conservation?

Supported conservation and the spoonbill sandpiper project. I suppose that we provided some income for the people in the towns in which we stopped. Not sure that we reduced environmental impacts.


4. Finally, how would you rate your holiday overall?

It was OK but not the best I've been on. The company did a good job on the off-ship activities and landings. On ship there's room for improvement. There were language issues on the first part of the trip. The company indicated that English was the language on board the ship, but due to a large group of French speakers and another group of Russian speakers, very few lectures were in English. I feel that I missed 2/3 of the information. The Russian interpreter lacked the skills necessary to do a good job. I was also concerned that the company allowed the group to climb up and walk through a nesting colony of Puffins, auklets and gulls. This was totally wrong. Communication from the expedition leader on the first trip could have been better. The expedition leader on the second part of the trip was much better in the communication area and also seemed more concerned about disturbing wildlife. I also felt that there was low tolerance for people who couldn't walk fast. Everyone has different physical capabilities and the expedition team should be tolerant of all levels. Those of us who were slower walkers felt marginalized and felt that our participation in the search for the sandpiper was not valued.

Read the operator's response here:

Dear Marian,

Firstly, I would like to thank you very much for taking the time to post your review after travelling with us in the Russian Far East in the Sea of Okhotsk and exploring the coastline of Kamchatka. It is great to read that overall you rated the voyage as being 'very enjoyable'. The wildlife in this part of the world is unlike anywhere else in the world and it sounds as though the wildlife that we encountered was a real highlight for you. To be able to zodiac cruise as the spectacular Ribbon Seals lazed on the ice, being fortunate enough to see a critically endangered Spoonbilled Sandpiper at the Chukotkan breeding site, and encountering the Pacific Northern Right Whale would have been a real thrill, I am sure. To be one of the few people in the world to see the world's rarest whale, and to get such good views of it, was a definite highlight for all onboard, including for our marine mammal specialist Adam Walleyn.

We appreciate your advice for other travelers. Our voyages are designed for active expeditioners, the voyage that you were on with its focus on assisting the Birdlife International and Birds Russia team looking for new breeding ground of the Spoonbilled Sandpiper potentially had more walking involved than our other voyages. We do find that often passengers enjoy the opportunity to explore the open tundra and stretch their legs, not to mention it is an opportunity to burn off some of the tasty meals consumed onboard. We do have options for slower walkers, however these may not have been available on all landings particularly those involving the large job of searching for new breeding sites by foot. We do need to stress that everyone's contributions are extremely valued by us, Birdlife International and the Birds Russia team. In regards to swell, seasickness can always be a factor in travelling on an expedition vessel, and we strongly recommend passengers who may be worried about this bring seasickness medication as a precaution. You're correct that the layering system is key in packing for expeditions such as these, particularly if travelling through different habitats, such as from Petropavlovsk-Kamchatskiy to Anadyr.

We have run voyages in the Far East of Russia since 2007. The majority of staff members either speak English as a first language or are fluent in English. Most of our passengers are fluent English speakers, although occasionally we do get groups of non-English speaking passengers travelling with their own guide, such as the French speaking passengers on your voyage, as well as Russian speakers. We also employed a local Russian university student as a translator for this voyage. We are finding that these voyages in the Far East are becoming more and more popular with local Russian tourists. As conservation advocates, this is extremely important to us as our company was established with the aim of creating wildlife ambassadors for some of the most remote and unknown parts of the world. It is important that we, as visitors to Russia, return back to our home countries with a keen interest in Russian conservation; however we all realise that it is those domestic tourists who hold the ability to have more power to influence conservation policies within the Russian Federation. Therefore, it is important to us that Russian passengers, as well as Russian students, such as the translator onboard the ship, are given the opportunity to see this part of their country that was for so long hidden away. Whilst this may cause some delays in regards to information being given in multiple languages, we think that the benefit to the region outweighs the inconvenience as conservation in Russia is severely underfunded, especially in the far East. Our assistance to Birds Russia with the Spoonbilled Sandpiper project, as well as our biennial conservation expeditions such as the Sea Otter Survey and the Commander Islands Marine Mammal expedition directly provide resources to local conservation bodies such as assistance in transportation, people power to assist with surveying, marketing assistance and more. Our marine specialists also keep track of marine mammals in the area on every voyage for the Russian Far East Marine Mammal Association. In regards to your comments regarding the nesting colony of birds. We are very concerned about any disturbance of any wildlife so I have had our senior expedition leader and owner of the company check your concerns with the staff involved on that expedition. Our ornithologist on board those voyages is extremely experienced, he feels there was no unacceptable disturbance of the birds or wildlife during that expedition. But please if you find yourself in that situation again where you are unhappy or concerned about the actions of any of the staff, please raise your concerns with the staff on the ship so it can be discussed there and then rather than after the event.

Once again, thank you for your valuable feedback. We are of course happy to discuss any elements of your review in greater detail, please feel free to contact our Sales Manager, Cassia Jackson at our office.

---
Responsible Travel
As the pioneers of responsible tourism, we've screened this (and every) holiday so that you can travel knowing it will help support the places and people that you visit, and the planet. Read how below.
Planet
As well as continually searching for a wide variety of wildlife, a special focus on this trip is the endangered Spoon-billed Sandpiper. We will spend time assisting the Spoon-billed Sandpiper Recovery team to survey new areas for breeding Spoon-billed Sandpiper. With less than 100 breeding pairs known our assistance in the form of transport and extra eyes we will aid the recovery team to keep searching for good breeding habitat.

Our conservation activity on this trip includes visiting the wildlife rich Commander Islands, observing the significance of the Pacific Trench for cetaceans and allowing participants to discover the little known breeding grounds and diversity of many pelagics breeding in this region. Conservation within the Russian Federation is discussed and the work of various agencies is highlighted. Every season in Russia, we work with local researchers in the Commander Islands and the Kamchatka and Koryak Coast to assist with their research and supply transportation to these remote areas.
All of our cetacean sightings are logged and sent back to researchers to assist with the conservation of these mammals.

With our emphasis on natural history, we work principally in unpopulated areas. We visit a number of nature reserves where we work very closely with the government agencies responsible for managing the reserves.

Tourism to this part of the world is relatively new, so we prepare clients/passengers in advance of their expedition by providing extensive pre-departure information on the region they will be visiting, highlighting conservation issues and providing background information on the history and, where applicable, customs, religion and politics of the region they will be visiting.

All waste generated on our expeditions is disposed of in a responsible manner. The vessel complies with MARPOL where possible and allowable we practice recycling, otherwise all non-recyclable waste is brought back for disposal at approved sites.

Our goal in managing our vessel is to minimise fuel consumption and emissions with regular servicing and a proactive maintenance programme. We annually clean and antifoul our vessel's hull to reduce the risk of biofouling. When selecting our specialist expedition equipment, we research this carefully to ensure that they are the most suitable and environmentally responsible.

Group sizes are kept small to minimize impact and enhance visitor experience.
People
During our Russian Far East voyages we visit local historic sites, Wildlife Management Areas, and use local guides wherever possible to support the local knowledge-base and economy. We provide opportunities for passengers to meet with villagers and townspeople and learn about their unique culture and life in remote areas, and encourage respect of local customs and traditions.

Every year we operate a conservation voyage in partnership with Forest & Bird where a portion of the voyage's profits go towards Forest & Bird's valuable conservation work. We have also operated a "Cruise for Conservation" to the New Zealand Subantarctic Islands and 5% of the fare is given to a specific conservation cause. The following agencies have benefited: Save the Albatross, Yellow-eyed Penguin Trust and Marine Mammal Research Trust. We have also raised money for the Last Ocean Charitable Trust.

Money is raised from the sale of photographs, books and DVD's onboard to support the reforestation of an area of native forest purchased by the company. The company employs a part-time Conservation Officer.

We partner with True Young Explorers to provide Scholarships for young people, who could not otherwise afford to travel, to join their expeditions. We also have active membership in a number of conservation and travel organizations, including IAATO (International Association of Antarctic Tour Operators).

When a group visits a populated area a lot of care and attention is given to ensure that the interaction is meaningful and appropriate for both parties. Group sizes are kept small, local customs and traditions are respected and observed, and reasonable time is allocated to each visit. Passengers are encouraged to purchase local goods (always mindful of CITIES Agreements).
Popular similar holidays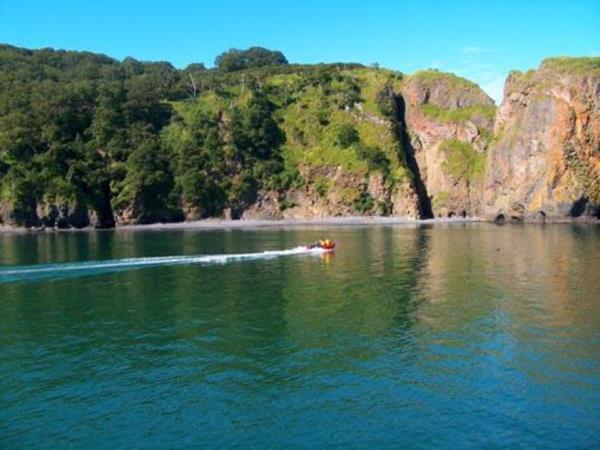 From £2555 11 days excluding flights
Explore Russia's Kamchatka peninsula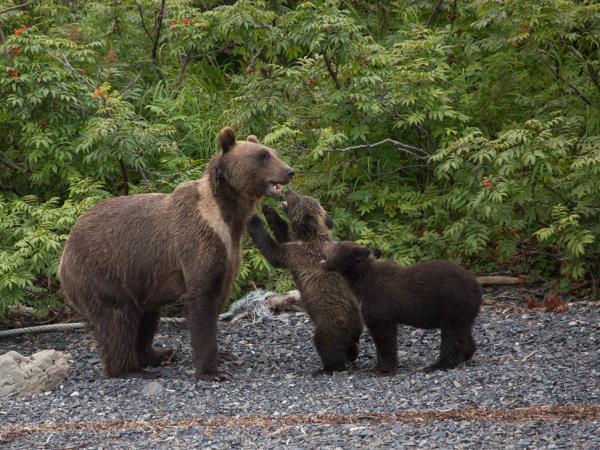 From US $13950 21 days excluding flights
Explore wild Kamchatka's volcanoes, fjords and wildlife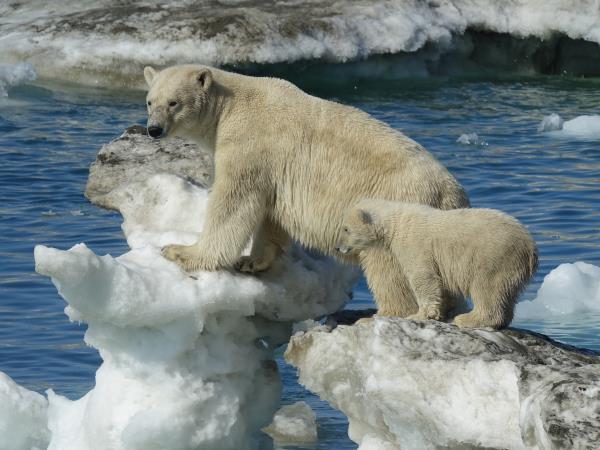 From US $10250 15 days excluding flights
Authentic Arctic Festival & wildlife including Polar Bears