Description of Wildlife and culture holiday in Malaysia
This wildlife and culture holiday in Malaysia is a tailor made adventure that focuses on some of the country's most magnificent national parks. But with plenty of comforts thrown in, as we ensure you stay at the highest quality hotels along the way.

Starting on Penang Island which you reach by domestic flight from Kuala Lumpur, take a couple of days to enjoy it all from your hotel in the state capital of Georgetown. From here you will also visit the first of the national parks on this itinerary, which can of course be tweaked to suit your interests and sense of adventure.

In Penang National Park take a boat trip through mangrove forest, disembarking to hike park trails through dipterocarp forest or to beaches such as Monkey Beach. You can guess why it is called that.

More magnificent national parks await on the island of Borneo where you will visit the Malaysian state of Sarawak, famous for its wild jungle terrain and elusive orangutan populations. After flying to the state capital of Kuching and enjoying a guided tour of the city, your next adventure is in Bako National Park, the country's oldest park. Only accessible by boat, immerse yourself in a world of pendulum-faced proboscis monkey and hornbills, two the parks' most famous residents.

The indigenous residents of Sarawak are the Iban, and on this itinerary you can spend a night in one of their traditional longhouses, after travelling up the Lemanak River in a longboat. This community run tourism initiative is a highlight of the holiday for many of our guests, as you are welcomed with traditional music, dancing and plenty of tuak (rice wine).

End your visit to Sarawak with a stay in UNESCO World Heritage Site, Mulu National Park. This park is most celebrated for its dramatic limestone landscapes, with giant gorges and soaring peaks. As well a giant ancient cave system, one of which is an ancient burial site dating back 3000 years, and another famous for being home to millions of bats which come out en masse at dusk.

Spend the final few days of your trip in the cosmopolitan capital of Malaysia, Kuala Lumpur, where we will arrange a guided tour of urban highlights such as Chinatown, Little India and Merdeka Square.

Please note: Although we are happy to arrange a tailor made tour to Malaysia for you all year round, the best time to include Borneo on your itinerary is during its dry season, which is between late March and October. Although there is a lot of rainforest on Borneo so, as you can imagine, it does have rain showers all year round. Albeit in short and refreshing bursts.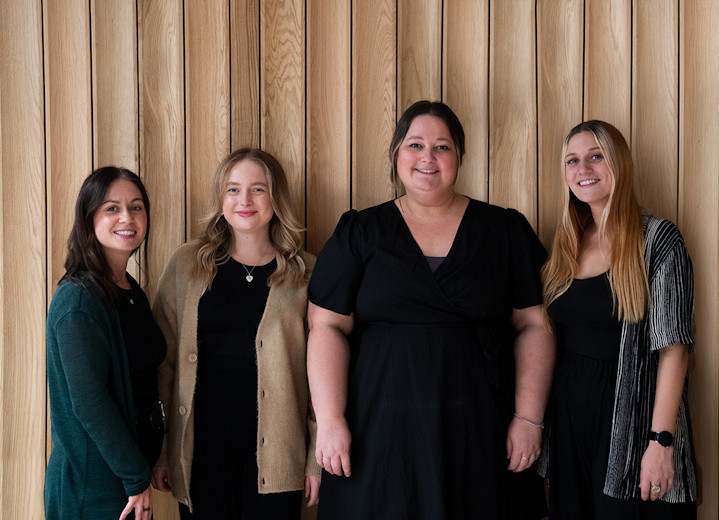 Departure information
Available all year. This suggested itinerary can be modified entirely to your personal wishes including departure date, duration, accommodation used and how long you spend in each destination.
Responsible tourism
Responsible tourism: Wildlife and culture holiday in Malaysia
Cheong Fatt Tze Mansion in Penang has been faithfully restored to its former glory. It has a responsible attitude towards the environment and has limited facilities as a result. You are encouraged to sample the fabulous local food at nearby restaurants as the mansion is only equipped to provide guests with breakfast.

Penang National Park has a strong environmental awareness and is among Malaysia's least visited national parks. It provides research and learning opportunities for scientists, conservation students, local people and visitors to the region. The mangrove tour introduces you to a thriving ecosystem where local communities are encouraged to take a responsible and sustainable attitude towards their environment. Your visit provides employment for local people as well as introducing you local conservation concerns and practices.

Bako National Park is a small, coastal, mangrove forest well known for its conservation and education work and is one of the best places in the state to see proboscis and other rare monkeys as well as an array of colourful birdlife.

The longhouse that you will stay at near Batang Ai used to house over sixty families, unfortunately a fire altered their lives forever. The community had to split into three groups as a result they receive very little support from the authorities. The community relies on tourism as a way of maintaining their age-old customs and traditions. Visitors to the longhouse provide employment opportunities for a significant number of the community and the chance to share their cultural history and delicious food. Just visiting one of Sarawak's Iban communities positively contributes to their economy and enables these diverse and vibrant people to continue their traditional way of life. Each family will line up to show you the handicrafts that they had made, and the purchase a few items allows these expressions of tribal identity to survive indefinitely.

Semenggok Orang-utan Rehabilitation Centre is run by the Forestry Commission and provides a safe-haven for orphaned orang-utans as well as those illegally kept in captivity. The primary focus of the centre is to educate visitors and local people about the plight of wild orang-utans.

You will spend a night at the Batang Ai Hilton, despite being just one hotel in an international chain, it has a refreshing approach to the environment and local culture. The resort provides employment for a large number of local people who may otherwise have left their communities as soon as they completed their education and moved to the city.

Our guides are all employed locally and have a passion for their homeland and a desire to share their cultural heritage with visitors. Using local guides provides employment opportunities.
2 Reviews of Wildlife and culture holiday in Malaysia
4.5 out of 5 stars
---
Reviewed on 28 Sep 2017 by Brian Butterworth
1. What was the most memorable or exciting part of your holiday?

Staying in a longhouse, seeing orang-utans and proboscis monkeys.


2. What tips would you give other travellers booking this holiday?

Stay in a longhouse and don't try to do much.


3. Did you feel that your holiday benefited local people, reduced environmental impacts or supported conservation?

I thinks so.


4. Finally, how would you rate your holiday overall?
---
Reviewed on 13 Dec 2010 by John Newnham
1. What was the most memorable or exciting part of your holiday?

1) Seeing our daughter & son-in-law in Perth WA.
2) The evening flight of bats from the Mulu Caves.
3) The friendliness of the Malay people.


2. What tips would you give other travellers booking this holiday?

1) It may be worth considering including an evening meal at the Batang Ai and I suspect this could be negotiated at a very reasonable price. We were in minority of guests without evening dinner included. This was at the Mulu resort and at other location in our itinerary there was the opportunity to eat at nearby restaurants.
2) The seats we were recommended for the 13.5 hr London/KL flight (and return) were very poor and noisy - indeed the website seatguru.com listed them as red (to be avoided). Unfortunately I was not aware of this useful website but would suggest clients are informed of this before placing seat bookings especially on long-haul flights.
3) A note in the guide that it is useful to carry a supply of 20sen coins for the loos in Malaysia.
4) Consider including slightly more "down" time in the itinerary - most enjoyable but, at times, a little "hectic".


3. Did you feel that your holiday benefited local people, and minimized impacts on the environment?

Yes.


4. Finally, how would you rate your holiday overall?

Despite the four comments above the holiday was most enjoyable and all went like clockwork (almost didn't as the flight from Mulu to Kuching was a little late and we almost missed the connecting flight to KL - timing a little tight here? The local guides were first class, very knowledgeable and passionate about their local cultures, history and country. Our congratulations to the team at the tour company.

Read the operator's response here:
Thank you for taking the time to post a review of your recent travels to Malaysia. I am happy to hear about the highlights of seeing the millions of bats exiting deer cave at sunset and indeed the overall friendliness of the Malay people. You also felt that the logistics went like clockwork and the guides were a real asset during your time away which is always a pleasure to read. I know you had a month in Australia after your time in Malaysia and I am very pleased to hear you had a great time with your daughter & son-in-law.

It is a real shame to read about your experience on the flight from London to Kuala Lumpur. www.seatguru.com is an excellent resource when choosing your seats on a flight and I am very sorry that the seats reserved for you were so poor. I have ensured this is looked at in future as a key point. I think it is very useful advice to carry some small change to pay the attendants at public toilets in airports and shopping centres etc. I have added this to our client notes in our travel packs - thank you for the suggestion!

I am extremely pleased to hear that you felt your holiday benefited local people and minimised impacts on the environment. I know that you had placed an emphasis on having variety to the trip which is why you did have quite a bit of travelling in your itinerary. I wonder now you have seen a lot of Sarawak maybe your next time away will be in Sabah where the wildlife takes precedent over the culture and shows off another angle to the amazing island of Borneo! You could also enjoy some downtime at one of the beach hotels around Kota Kinabalu or tropical islands such as Lankayan and Mataking off the coast.

---
Popular similar holidays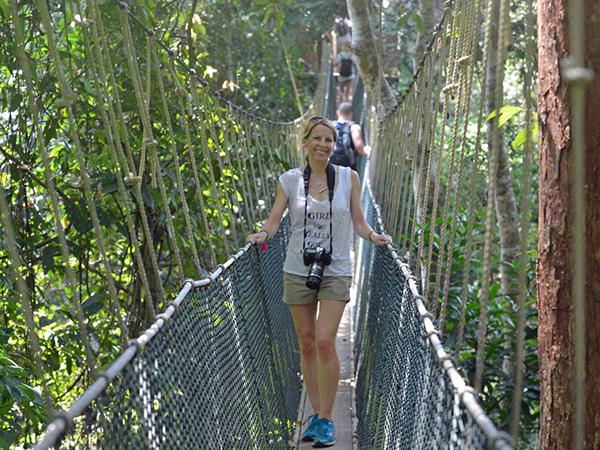 An authentic glimpse of Malaysia's highlights in two weeks
From £1085 14 days excluding flights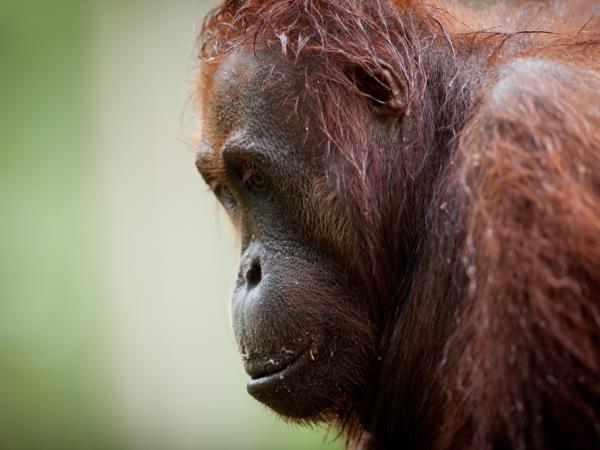 Trekking, wildlife and beach adventure holiday to Borneo
From £3195 14 days including UK flights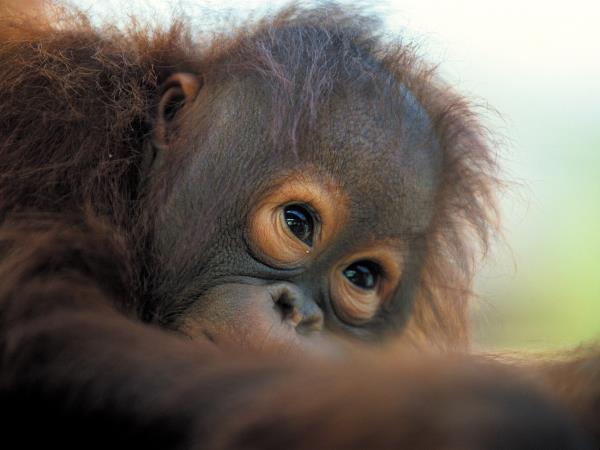 Rainforests, orangutans, beaches tailor made
From £3150 13 days including UK flights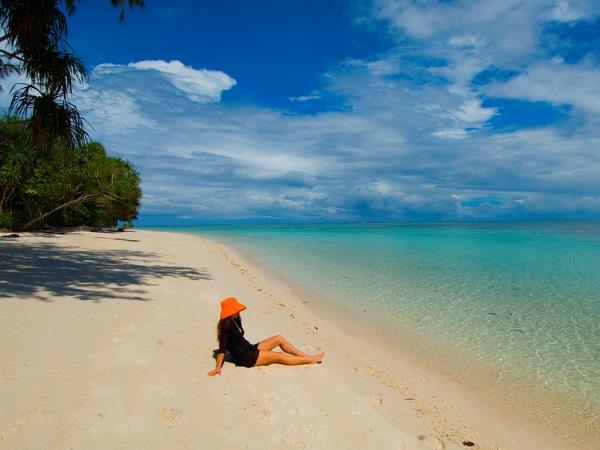 The Best of Borneo: Wildlife, Adventure, Idyllic Beaches
From £1295 11 days excluding flights