If you would like some help or advice, or just want to discuss your ideas for your next trip, do give us a call.
Check dates
2019: 2 Jul, 1 Oct
2020: 8 Jan, 1 Apr, 1 Jul, 30 Sep
'Free from' food:
All our holidays are suitable for vegetarians and vegans, and we will do our best to cater for other dietary requirements - please just let us know at time of booking.
LGBT:
We welcome all travellers and ensure a safe and welcoming space for LGBT guests.
Holiday type
Volunteer travel - what's it all about
Are you looking for an adventurous trip with a purpose, or on a gap year or career break? If you want to make a difference in some of the world's most important conservation areas - and in community projects - then volunteer trips are for you! Volunteers tend to have a sense of adventure, and come from a range of different backgrounds and from all over the world.
Edward Abbey said 'sentiment without action is the ruin of the soul'.
Responsible tourism
Responsible tourism: Madagascar school building project
This project is run by a registered UK charity and local partners that have been working on Community Health, Sustainable Livelihoods, Environmental Conservation and Education projects in southeast Madagascar since 1995. Over this time, SEED has built strong relationships with the local communities in which they work, so that they can be intimately involved with projects from the project identification and planning stage through to the final evaluation.

The need for education infrastructure in the remote Anosy region is high. Out of every 10 children who start school, only three make it to the last year of primary school, with the situation amplified in remote, rural areas (UNICEF, 2015b). Low completion rates – the average Malagasy adult attends just 4.4 years of school – are a direct result of a lack of capacity: there simply are not enough trained teachers or classrooms. The majority of public school teachers are not employed by the government, but by parents' associations (UNICEF, 2012b), and in 19% of the country's school districts more than 40% of primary schools are incomplete, offering just two to three years of education (UNICEF, 2015a). Sadly, these problems contribute to over 1.5 million primary school-aged children being out of school (UNICEF, 2012a).
SEED Madagascar builds and refurbishes schools across the Anosy region. We respond to direct requests for assistance from the communities who identify a need for education infrastructure in their area. Prior to starting any new school construction project, SEED conducts a needs assessment ensuring that certain criteria are respected, including teacher availability in the district, on site safety and levels of motivation within the community. Since its start in 2005, and with the crucial help of pioneer and construction volunteers: laying bricks, mixing concrete and painting and decorating, SEED has successfully completed 35 new classrooms for students in need, and two more classrooms will be completed in 2017! In 2016 alone, SEED was able to create a safe learning environment for 240 students.

Where possible and practical, we use only locally owned and operated suppliers who provide us with quality goods that have been sourced/ or grown locally. All our infrastructure projects are built to last and remain resilient to the weather conditions. We aim to build schools that won't fall into disrepair quickly through using high quality, robust materials so that they are sustainable for generations to come. We also employ local guides and staff, who hold contracts and are paid a fair wage. This offers local communities important livelihood earning opportunities, but also offers skills training. Many who start work with the SEED team begin as untrained manual labour, but learn important skilled trades from SEED's Malagasy construction team. Many of these labour team alumni take their new skills and go on to find full time work in trades such as masonry.

We plan volunteer programs in a way which maximizes the opportunity to meet and work alongside local people, learn about the local culture and experience the local way of life. We teach our volunteers to speak the local dialect of the Malagasy language and provide orientation to present a balanced view of the country, the people, our work and local culture and traditions, religion, body language and eating habits before any volunteer visits the field.

We are aware that wherever we go we are having an impact on the environment. We endeavour to minimize this impact and engage in projects that not only make the environment sustainable but contribute to improving it. When visiting villages, group sizes are determined by what is appropriate to the area we are visiting and the job that we are doing.

Use of motorised transport is kept to a minimum. We ask volunteers to use water sensibly and respect the needs of local people at water collection points. We provide water to refill plastic bottles and we separate our waste for re-use or composting.
1 Reviews of Madagascar school building project
---
Reviewed on 16 Aug 2013 by
Alexis Liming
1. What was the most memorable or exciting part of your holiday?

Going somewhere so completely different, being looked after by friendly, funny,
knowledgeable and entertaining local staff. Sharing an experience like that with
total strangers who become friends for life. Meeting the kids who will directly
benefit from the work you are doing. Hosting a party and dinner for the village.
Cramming all of us and all our kit into a truck for hours. The list is endless.


2. What tips would you give other travellers booking this holiday?

Get in touch with the other volunteers in your group before you go and see if
there are things you need to take that you can share within the group. Take
some squash or sweets. You'll be amazed at how much you crave fruit flavours.
Make sure someone has one of those little portable speakers for evening
entertainment. Do not forget to drink lots of water. Nearly everyone that had a
day or two of not feeling great put it down to dehydration. Have fun! It's a
working holiday, but it's an amazing experience and actually being in such a
different environment to day to day life in the UK made it the most relaxing
holiday I'd ever had.


3. Did you feel that your holiday benefited local people, reduced environmental impacts or supported conservation?

Yes definitely. I would not travel to a country like Madagascar as a regular
tourist as I wouldn't be confident in knowing what I was doing had a positive
impact (or didn't have a negative impact). By going with this operator, who clearly
have great knowledge, passion and great relationships within the country I was
confident in knowing I was having a positive impact. They work on an local level
to improve things for people in a very tangible way.


4. Finally, how would you rate your holiday overall?

One of the best holidays I have ever had. If there weren't so many other places
to visit in the world to visit I would do this again in a heartbeat. I can see
myself returning to Madagascar with this operator in a few years time and in the
meantime I continue to support the work they do.
---
Popular similar holidays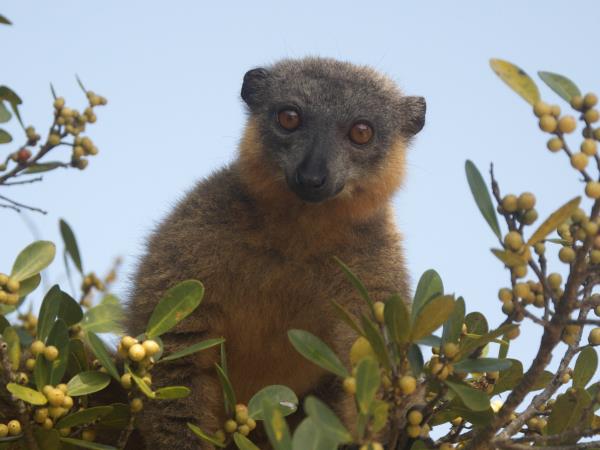 Work alongside an award-winning NGO in Madagascar
From £795 - £2495 14 days excluding flights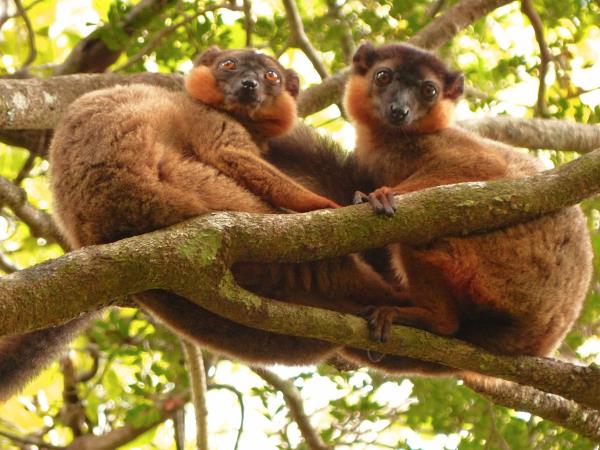 Conservation in beautiful Madagascar
From £845 7 days excluding flights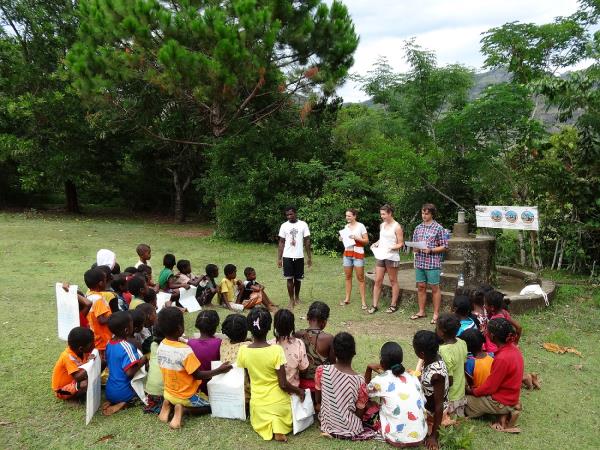 Transform Lives in Madagascar
From £1395 - £1995 10 weeks excluding flights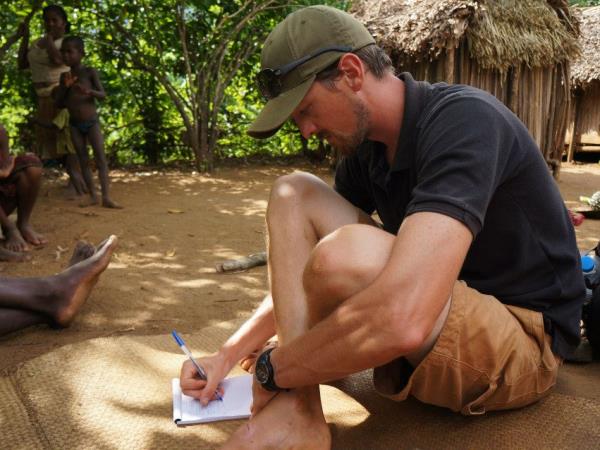 Support grass root community development work in Madagascar
From £1445 4 weeks excluding flights