"A month of caring for displaced and abused lions, in an established South African sanctuary not far from Drakensberg Mountains. Approximately 70 lions on site, some rescued from canned hunting set ups. Self catering accommodation on site. "
Highlights
Volunteer with renowned animal welfare charity in South Africa | South African savannah | Onsite accommodation | Zebra | Wildebeest | impala | Swimming pool | Golden Gate National Park | Drakensberg Mountains
Description of Volunteer at a lion sanctuary in South Africa
Play an active role in caring for displaced and abused lions, tigers and leopards by volunteering at this lion sanctuary in South Africa. Working alongside a members of leading animal welfare charity, you will be monitoring, researching and caring for over 80 lions, leopards and tigers. From food preparation and feeding, to behaviour monitoring and enrichment assistance, you'll soon become a big cat expert.

Devote your time to the King of the Beasts living and volunteering at this sanctuary situated against a backdrop of magnificent mountains, with spectacular views of the South African savannah. This is an incredible experience for people wanting to be part of something truly special and to have the rare chance to get up close to the best-respected member of the African animal kingdom. The work that you will be doing will make massive steps in helping their welfare and recovery.

About the sanctuary
There are about 70 lions at the sanctuary, as well as a couple of leopards and several tigers. You will also see a variety of game there, including zebra, wildebeest and impala.

Run by an animal welfare charity, the sanctuary has worked imperiously hard rescuing lions from the hands of hunters, or from cramped and neglected conditions in zoos. Some of the lions arrived in a terrible state after being used as money-making tourist attractions (for photo opportunities) where they were sedated, caged and malnourished. Others were taken as cubs and raised purely for the purpose of hunting which sadly is a legal practice in many of the African nations. The wonderful work taking place at the sanctuary provides a much-needed fresh start for the abused lions, allowing them to develop into the powerful creatures they should be.

Although the animals are now unable to survive alone in the wild you will still have the chance to see them behaving as they would do in their natural habitat. The sanctuary places an emphasis on encouraging them to live in prides and roam as freely as possible. You can be part of the important work taking place and help to monitor their behaviour which allows the team to develop new measures and practices to provide a life at natural as possible for the lions

Where will I be based?

You will wake up to the sounds and smells of the African savannah every day in comfortable accommodation at the sanctuary with other volunteers and some staff. There are facilities for self-catering, but you can also use the restaurant at a subsidised rate. During your free time you watch the lions, zebra, impala and springbok at the sanctuary, take a refreshing dip in the new on-site swimming pool, jump in jeeps and try out off-road driving, explore local towns and even venture further afield to Johannesburg, Bloemfontein and Durban (all 2-3 hours away). The Golden Gate National Park and the stunning Drakensberg Mountains are also within reach.
Day-by-day experiences
| | |
| --- | --- |
| Day 1: | Arrive on a Monday to start your volunteering adventure. |
| Weekdays: | You will be getting stuck into the work ongoing at the sanctuary from Monday - Friday, approximately 8am - 4pm. |
| Weekends: | Free for you to relax, explore and socialise |
| End day: | The end date is also a Monday. The minimum duration on this project is 4 weeks. |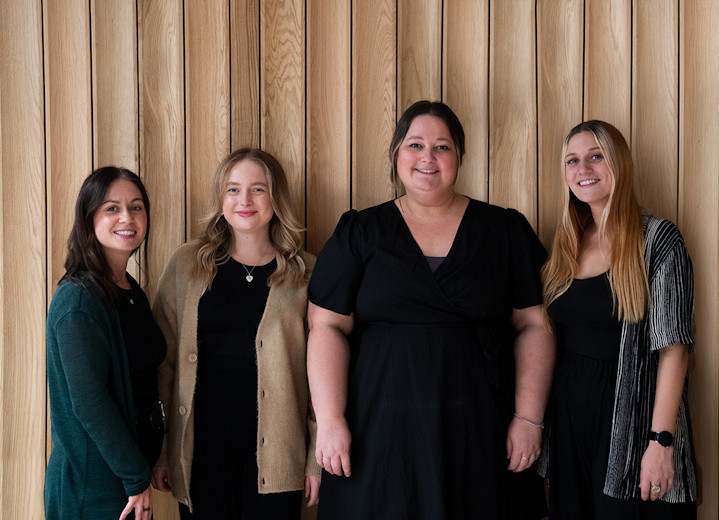 Departure information
This trip can be tailormade to suit your requirements, throughout the year
Holiday type
Volunteer travel - what's it all about
Are you looking for an adventurous trip with a purpose, or on a gap year or career break? If you want to make a difference in some of the world's most important conservation areas - and in community projects - then volunteer trips are for you! Volunteers tend to have a sense of adventure, and come from a range of different backgrounds and from all over the world.
Edward Abbey said 'sentiment without action is the ruin of the soul'.
Responsible tourism
Responsible tourism: Volunteer at a lion sanctuary in South Africa
Environment
Our projects are designed to immerse you in a different culture, living and working with local people. There's plenty to gain personally from this. But we make sure that the project directly benefits local people and wildlife too.
Animal welfare - The project is run by a well-regarded international charity which focuses on rescuing animals kept in cruel conditions. All the lions at the park have been confiscated from sub-standard zoos and private game hunters. Most have chronic health and emotional problems. The animals receive expert veterinary care on arrival and follow a carefully planned introduction programme which encourages them to join a social group and re-discover their natural instincts. Strict protocols are adhered to, in order to ensure the best possible environment for the cats, as well as the safety of staff.
Environmental responsibility - We send out comprehensive pre-departure briefing, which includes a section on protecting the local environment. In particular we advise participants to take care with water, which is scarce in many of our destinations. We recommend they avoid unnecessary washing, using hand wash gel where they can. We also instruct them on how to dispose of waste properly, not to litter and, where possible, to avoid using plastic water bottles which are not easy to dispose of environmentally. Those going trekking are advised to keep to marked footpaths so as to prevent further erosion of the landscape.
Our company is an environmentally responsible one that operates recycling and reusing of waste products. We also offset carbon emissions in our office (gas, electricity, business mileage) and encourage all participants to offset their flight emissions via a carbon offset scheme run in conjunction with Tree Aid.
Community
Meeting local needs - As well as helping to protect big cats, the sanctuary plays an important role in protecting the local economy. The 'big five' wild animals are a key source of tourist income for South Africa and protection of these species is vital for poor rural areas, who badly need responsible tourism to sustain them. By volunteering at the sanctuary, you will be helping to meet an important local need. You will also contribute directly to the area's economy, creating jobs for domestic staff at the sanctuary, buying and eating locally-sourced food and making use of shops and leisure facilities in the town. You will not be taking jobs away from local people. The charity employs as many local staff as it can afford, but relies on volunteers to support them.
Cultural sensitivity - We emphasise the importance of showing respect for local people and their customs in our briefing material. You will work alongside permanent staff, forming close bonds and getting an insight into real life in rural South Africa. Our policy is to send people to the developing world in small groups or individually. This minimises the environmental and social impact that the participants have on the destination and helps them to integrate into the local community.
Popular similar holidays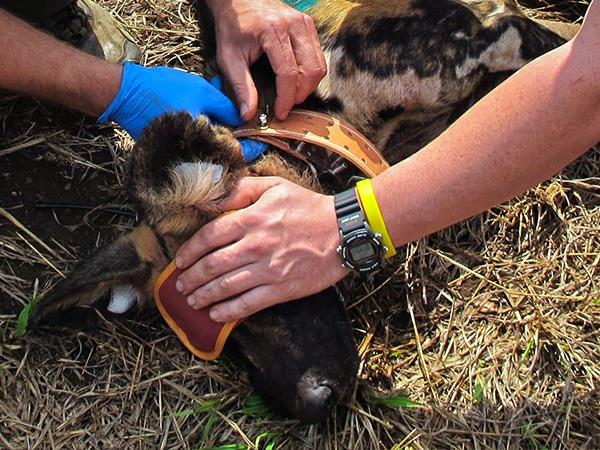 Award-winning, Fair Trade certified wildlife conservation
From US $1420 14 days excluding flights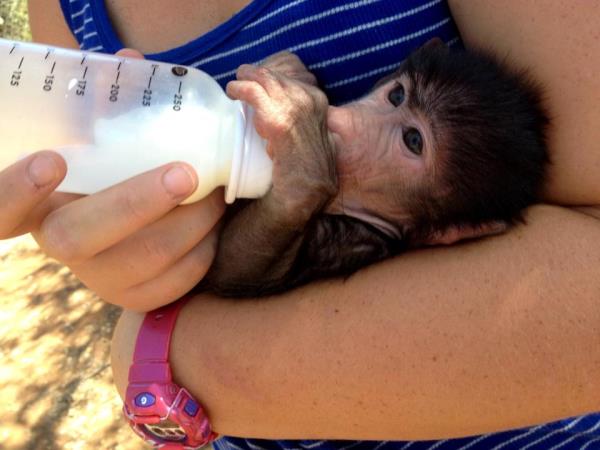 Help re-habilitate orphaned monkeys in beautiful rural South Africa
From £847 14 days excluding flights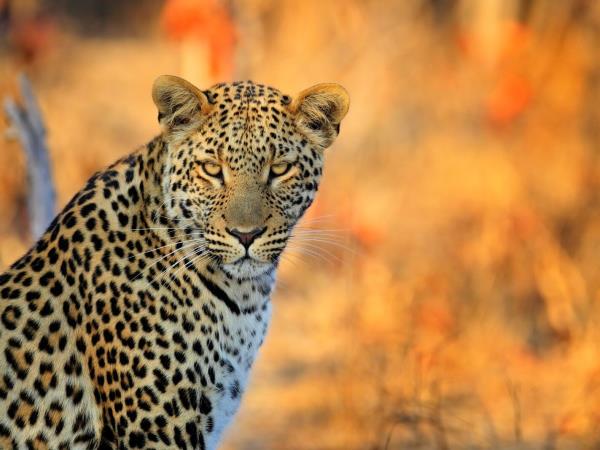 Assist with conservation & research in Greater Kruger Park
From £995 14 days excluding flights
Take your family on a truly rewarding holiday of a lifetime
From US $679 7 days excluding flights