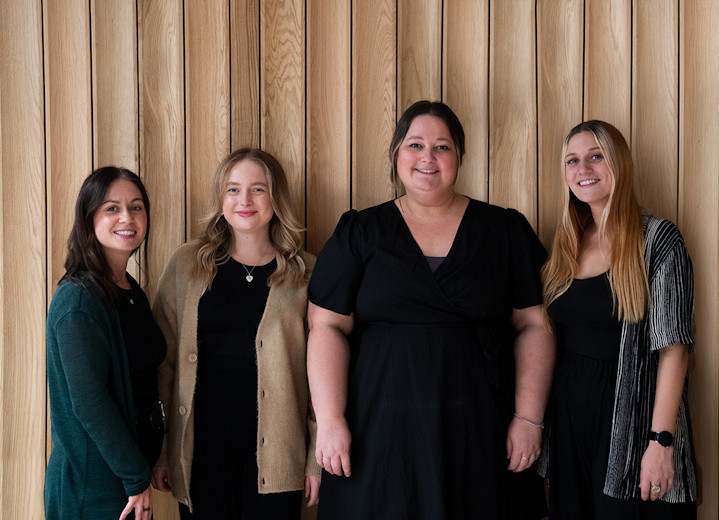 Departure information
This trip can be tailor made throughout the year to suit your requirements
Responsible tourism
Vervet monkey rehabilitation project in Kwazulu-Natal, South Africa
Carbon reduction
Your holiday will help support local people and conservation. We must also reduce CO2. Learn about the CO2 emissions of this holiday and how to reduce them.
Environment
WHAT IT TAKES TO RESCUE, REHABILITATE AND RELEASE MONKEYS
Conflict between man and primate can have a devastating effect on troops with Vervet Monkeys often being killed by farmers and traditional hunters, attacked by dogs and killed by cars leaving orphaned babies behind that need caring for until ready to start Phase 1 of their rehabilitation for eventual release into the wild.

Members of the public and other conservation organizations often bring the babies in knowing they will be in the best hands for constant monitoring and bottle feeding and care. It is a time consuming job as these mischievous little creatures need caring for just like human babies and without mothers someone has to do the job.

And that is where volunteers come in after being trained by the monkey experts on how to do it. This care by their human minders goes on until the babies reach roughly 3 months old. Then the long and slow rehabilitation process starts. It is imperative that this is done properly so as to ensure a successful release. It's also very important that in the final stage human contact is kept to an absolute minimum to reduce any possibility of human imprinting that will jeopardise a safe and successful release.

Phase 1: Once the babies reach 3 months, the Project will begin Phase 1 of their rehabilitation by moving the babies into an enclosure with other babies of similar ages. Here they will still get human contact and can still be bottle fed but will start to be weaned off human contact so that they will start identifying more with their own kind - other Vervet Monkeys. They will also start learning more "monkey business", enjoying fruit, scratching in the ground, grooming each other and exploring branches and the use of their prehensile tail.

Monkeys are extremely social creatures with set social structures. For their own well being, they do best with others of their own kind. This is another reason why they do not make good pets.

pHASE 2: Phase 2 is the when the group of youngsters have now started bonding and are moved into the pre-release enclosure. Human contact will be cut down even more and no bottle feeding will take place and the monkeys will start to learn to feed and scrounge for themselves.

Phase 3: Phase 3 is the most important stage where the same troop, which have now built their social structures, are moved to the release enclosure. Once again human contact is reduced even further so that the monkeys do not identify with humans and thus, once released, will stay far away from them. The release troop can be made up of anything from 25 to 30 monkeys.

The release will take place in a safe secure area far from human settlements and with plenty of food, water (did we mention Vervets are one of the few monkeys that like to swim?) and natural vegetation in the vicinity - normally on a nature reserve. To release a troop, all the necessary permits need to be in place too and the Vervet Monkey project is backed by the SPCA with this. As an organization, they are is permitted to release Vervet Monkeys in the KwaZulu-Natal province after a full rehabilitation process has taken place. This rehabilitation can take up to 4 years and it's for the troops own well-being that it is done properly with the correct procedures.

ENVIRONMENT:
Information on how to leave minimal negative impact on the environment is given to each volunteer prior to their departure as part of their documentation. This is also highlighted in the volunteers induction on arrival. Group travel is promoted wherever possible.

THE POSITIVE EFFECTS TRAVELLERS HAS ON THE LOCAL ENVIRONMENT:

We provide our volunteers with many tips on how to be a responsible traveller regarding the environmental impact they have.

We want you to be immersed in the culture, by living and working with local people. We work with local communities, local charities, local government bodies and local schools. We also often partner with local organisations whom we have vetted to ensure that they are committed to the projects they run, that they have the same responsible attitude to the local community that we do, that they are eco-friendly and have ethical policies.

In our projects and in our headquarters offices, we take an environmentally responsible attitude towards recycling and reusing of waste products. Our volunteers are given pre-departure Information that encourages them to minimise waste and reduce their use of water and electricity, in other words, to live sensitively in the environment that they're working in.

Travellers also give donations as and when required by projects. This is often done through our charitable arm, The Bridge The Gap Foundation.

Our projects enable vital conservation, research, care and education work to take place directly where it is most needed. For example, we kept a Species Survival Conservation project in South Africa afloat until completion after it was threatened by lack of funds. Our volunteers contribute, all over the world, to projects that would not exist without them.
Community
We are extremely enthusiastic about conservation and care for animals in general. We feel this is a particularly worthwhile NGO to support. Your assistance will directly help these traumatized animals to (a) have a life(!) and (b) be able to enjoy their lives back in the wild and their natural surroundings.

As one of our volunteers said, "This is the best thing I have ever done in my whole life." And that's fantastsic. Because of people like her, man has progressed past the stage of killing Vervet Monkeys because they were regarded as vermin. How can you look into the eyes of a Vervet and not want to do your best to help it? This project will enable you to do that and to help keep caring Centres like this functioning and sustainable. And that's very good for the future of all Vervet Monkeys.

We provide our volunteers with information on how to make a minimal negative impact on the community and the environment. This is also highlighted in your Induction and orientation on arrival. Group travel is promoted wherever possible. The presence of our volunteers in the community contributes to the community livelihood and their cultural interaction with people from around the world.

By volunteering on this centre you are directly supporting local employment by helping finance the project and maintain their staff force, including, cooks, cleaners, security staff, managers and conservationists to name a few. We partner with the project and support them through recruiting volunteers from all over the world. Income generated by our volunteers is fed directly to the project which in turn is used to help rehabilitate and release these wild animals.

Your hands-on help is essential here as there is more work than hands to do it at this charity. With so many animals in need of round the clock care and attention your being there with two willing hands to help is enormously beneficial to the community and it's vulnerable animals.

There is a fully furnished volunteer house that accommodates up to 8 volunteers at a time. It's surrounded by a garden and lots of greenery. The building materials were all sourced locally and maintenance in the Centre and on the accommodation is carried out by local community workers.

Your food is included on this project. The food is all locally sourced with a view to fully supporting the local community. To this end, green activities such as recycling and saving water are encouraged.

The help of volunteers in projects such as this is of enormous benefit to the local community. We have long-standing relationships with local people, making this a sustainable, on-going project. Your work here contributes to, and helps to continue, the long chain of worthwhile achievements in this community.

Social Responsibility:
The information we provide prepares our volunteers for their placement and how to deal with the local people. It also briefs our volunteers on the Do's and Don'ts and ensures that they are aware of the possible impact of their behaviour.

Cultural sensitivity:
Volunteers receive an induction and orientation on arrival which covers things like being sensitive to the culture you're in, everyday processes which will be different to what you're accustomed to, how to have the maximum beneficial imprint and the minimum negative impact.

We stress the importance of responsible tourism, cultural differences and acceptable/unacceptable conduct. Where appropriate, volunteers are briefed on local customs, particularly those that are different to the volunteer's accepted norm.

Economic Responsibility
For 25 years our volunteers have lived in local communities, spent their money with local traders and brought funding to the projects they work with. Travellers employs local staff and works with local support staff. This helps to fund the project directly and through bringing money into the local community.

The organisations we work with are often struggle to financially support and maintain the work they do, so every penny raised makes a real difference.
Our aim is to create always a Win-Win-Win situation in terms of the benefits for, (a) the local communities and institutions you work in, (b) our Volunteers, i.e. you, and (c) for Travellers. We do not embark on any project that is not beneficial to all three of these stakeholders.

Before our Volunteers depart on their projects, we provide them with comprehensive information about their project and country:
(1) A detailed Programme Guide to Volunteering which we've produced in-house.
(2) A detailed Country Factfile,
(3) A detailed Project Description Booklet specific to their Project.
(4) Safety Book: This book is produced by Travellers and has common-sense but necessary general safety tips while travelling, as well as safety advice relevant to your specific destination country.
1 Reviews of Vervet monkey rehabilitation project in Kwazulu-Natal, South Africa
---
Reviewed on 08 Sep 2016 by
Beth Sanders
1. What was the most memorable or exciting part of your holiday?

Without doubt the safari we went on to the Addo & Scotia parks but spending time playing with Serval Cats whilst volunteering at the African Dawn Wildlife Project was a close second.


2. What tips would you give other travellers booking this holiday?

If you are volunteering - you might be a bit overwhelmed when you first arrive - give it a couple of days and you will love it.


3. Did you feel that your holiday benefited local people, reduced environmental impacts or supported conservation?

I hope that our small contribution in volunteering did help with the welfare of the birds and animals they keep, places like this and others we visited rely on the public to support them and they all do a great job helping rescue and where possible rehabilitate wildlife.


4. Finally, how would you rate your holiday overall?

Great - had a really good time.
---
Popular similar holidays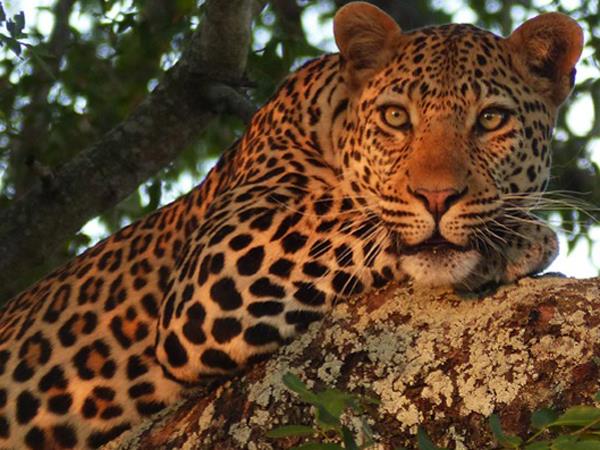 Award winning safari in South Africa
From £3865 14 days excluding flights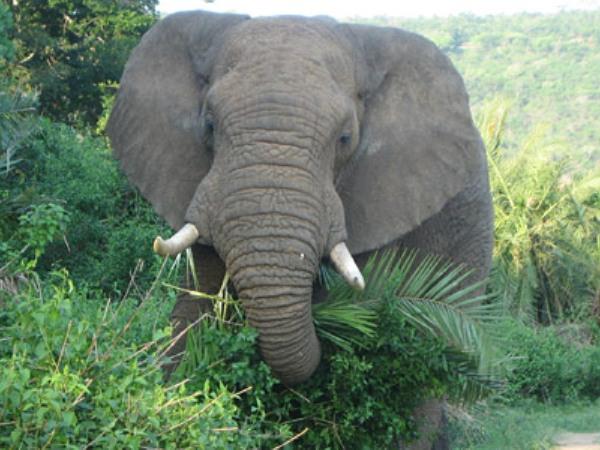 Discover Kwa-Zulu Natal with a qualified botanist
From £3400 13 days including UK flights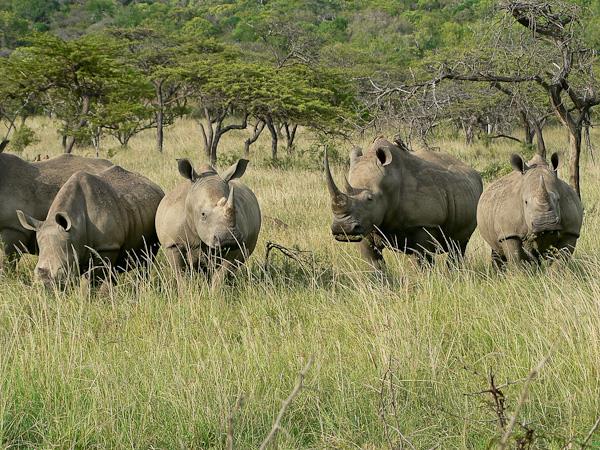 Lodge safari all encompassing South Africa & Swaziland
From £1920 - £2240 17 days excluding flights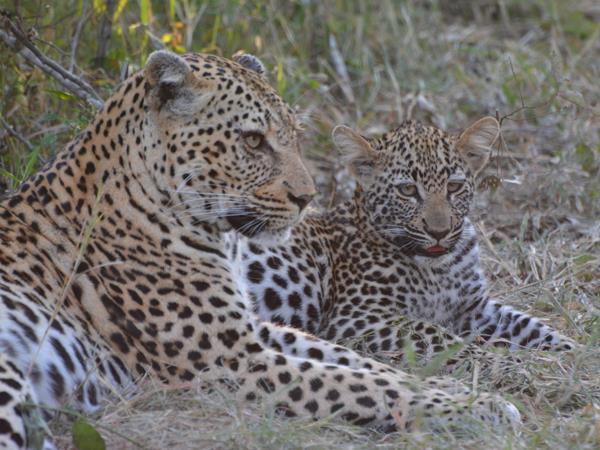 Award winning wildlife safaris in South Africa
From £2550 - £2660 10 days excluding flights