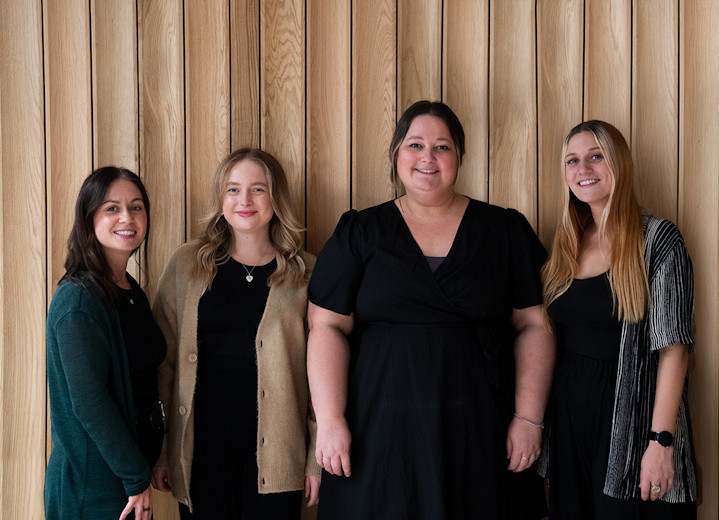 Departure information
This trip can be tailor made throughout the year to suit your requirements
Holiday type
Volunteer travel - what's it all about
Are you looking for an adventurous trip with a purpose, or on a gap year or career break? If you want to make a difference in some of the world's most important conservation areas - and in community projects - then volunteer trips are for you! Volunteers tend to have a sense of adventure, and come from a range of different backgrounds and from all over the world.
Edward Abbey said 'sentiment without action is the ruin of the soul'.
Responsible tourism
Responsible tourism: Volunteer with deaf children in South Africa
Our on the ground staff in South Africa were approached by this wonderful school as they are in need of volunteers. The school receives a grant from the Education department, but it is still underfunded – in order to keep the fees for the students low (and many are so poor they cannot pay so the school must fundraise to provide scholarships to these students) they must have volunteers to help the teachers.

The school was set up more than 50 years ago by Mary, as she noticed a need for deaf children in the neighbourhood to have special teaching . At first the group was very small with just two or three dedicated teachers and a house in the residential area of Mowbray was the first venue. The present school building was built 40 years ago to accommodate the growing number of children who benefited from this special teaching. The children from this school have the brilliant opportunity to learn how to cope with their deafness – and are often able to continue their schooling at a mainstream school because they have learnt the basics. A child could easily slip through the checks in a mainstream school and considered stupid or lazy because they don't hear - and the opportunity to become educated passes them by.

The children often grow up in great poverty and so it is incredibly important for volunteers to share their time and energy. Here the children are in a safe environment where they can learn, play, and grow with positive role models and encouragement provided by you, the volunteer. You can assist in any subject that you have knowledge of and have the scope to be as creative as possible; in doing this you'll be able to actually see the difference that you make – by providing new enthusiasm to the school you'll encourage the children to learn more and learn at a greater pace!!

The content of the lessons is the same as in a regular school, so any knowledge you have in any subject area will be greatly appreciated. As a volunteer you'll often give the children personal contact which they might not have normally - and they can do special things which the teacher does not always have time to do – like "read" to the children – with lots of hand movement and careful pronunciation which will make a familiar story understandable. ..and lots of pictures of course! The children do learn sign language as well as to lip-read – so contact with volunteers who don't have sign language is as beneficial as with those who do.

Where possible volunteers are encourage to purchase supplies for their placement in the local community rather than in their home country, supporting local business. Also donations of equipment, clothing or money are encouraged and full support is given to assist with this process.

You be living in a local hostel, which provides much needed income and employment to the local population. The hostel is simple and you'll be actively encouraged to recycle, be efficient with energy and water usage and preserve the surroundings. By taking part on the project you're bring financial support and learning experiences for the whole community.

Environment:
Having regard for the local community by being consciously aware of your impact is encouraged in all our documentation for all our projects in all our destination countries. This is because we feel very strongly that many countries are subject to, for example, water shortages, high cost of energy and high impact of energy usage, the negative impact of litter and general pollution. Thus we encourage our volunteers to be aware of these possible impacts so that they contribute positively and not negatively to the community in this respect.

Our company:
You taking part in this project enables us to continue to donate financial assistance as well as necessary goods, where it is needed around the world. Examples of donations include building new classrooms, providing school uniforms for poorer students, buying computers, sports equipment, playgrounds, toys, mattresses, classroom equipment and funding school trips and the building of libraries, and more. We also donate significantly to conservation research efforts and the purchasing of necessary conservation equipment. In the past, these donations have been made in all continents and in projects where we work, and some where we do not work.

Recent donations made include:

- Donation made of approximately £300 to a school in Ghana to support the purchase of new equipment for a new classroom, funding to build new signs to advertise the school and money to purchase school books.

- Ongoing monthly donations made to orphanage in Buenos Aires, Argentina, and every year additional money given at Christmas to buy presents for children.

- Approximately £1,500 towards the building of a desperately needed classroom in a Zulu school in eMakhosini, South Africa.

- £1,500 to build a roof at the Grace Kennet Foundation Orphanage in Madurai, India. This was a donation made to match the fundraising efforts of an ex volunteer. A tree had fallen through the roof of the orphanage during a storm, and so a large part of the building was un-usable and dangerous.

- Approximately £880 to Sepilok Orang Utan Rehabilitation Centre in Malaysia to help publicise the centre and draw funds to care for injured and abandoned Orang Utans.

We employ an all local staff force in most of our destination countries, which benefits the local economy. These range from skilled country managers, who are often pillars of their community, to local labourers and craftspeople. We believe in paying our overseas staff fairly, and many are rewarded with higher than average wages for local standards. When required, we send local staff on training courses to widen their skills. For example, a member of staff in South Africa recently attended an 'eco-school'. Here, she was trained in eco teaching methods, which she will take to the schools around her region of South Africa to encourage eco-friendly farming methods.

We are committed to upholding strict ethical standards that ensure a positive and lasting impact upon the environments, communities, institutions, volunteers, animals, children and people that we work with.

For example:

- We encourage our volunteers to make the most of local opportunities available to them, such as shopping at local markets, eating in local restaurants and using local services and transport.

- We encourage volunteers to pay fairly for goods and services. We believe that over payment for goods and services or payment to beggars can have negative consequences and result in the over-reliance on tourism within the local community.

- We strongly advise against purchasing wildlife souvenirs or anything which may perpetuate the death or cruel treatment of animals for the purpose of profit.

- We advise on dress codes and codes of behaviour in all of our destination countries to ensure volunteers don't cause offence to local communities.

Our aim is to create always a win-win-win situation in terms of the benefits for the local communities and institutions that we work in, for us and for the volunteer. We do not embark on any project that is not beneficial to the communities, institutes or volunteers. We conduct regular volunteer satisfaction surveys to monitor our performance.

We are also an incredibly environmentally aware company – we recycle in our offices and carbon offset when we need to send staff to our destinations. Although individually these are small actions, we believe it's the first step to preserving the planet for future generations.

Our projects enable vital conservation, research, care and education work to take place directly where it is most needed. For example, the schools where we teach English very often have no other English teachers, and so they rely on us for continued lessons. We kept a Species Survival Conservation project in South Africa afloat until completion after it was threatened by lack of funds. Our volunteers contribute, all over the world, to projects that would not exist without them.
Popular similar holidays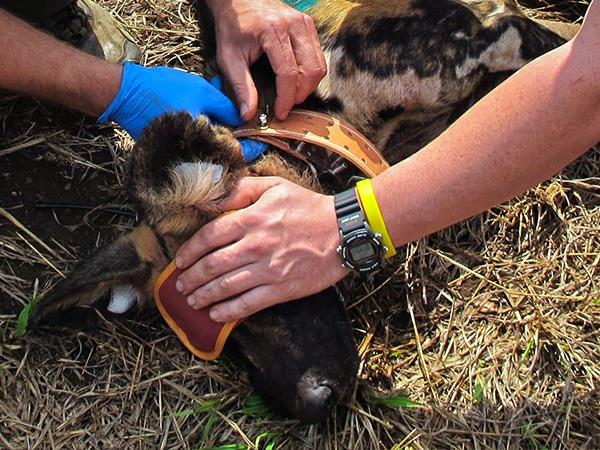 Award-winning, Fair Trade certified wildlife conservation
From US $1420 14 days excluding flights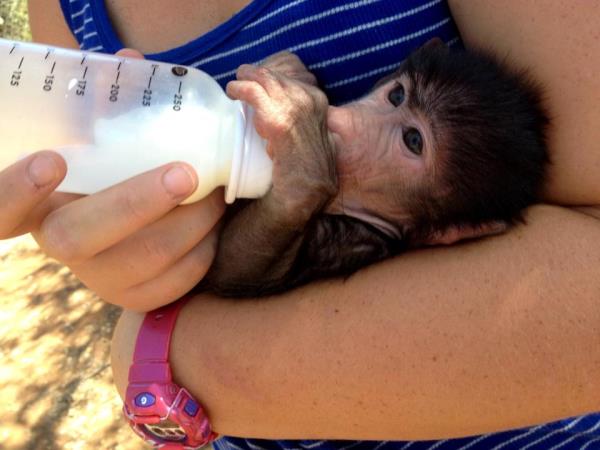 Help re-habilitate orphaned monkeys in beautiful rural South Africa
From £847 14 days excluding flights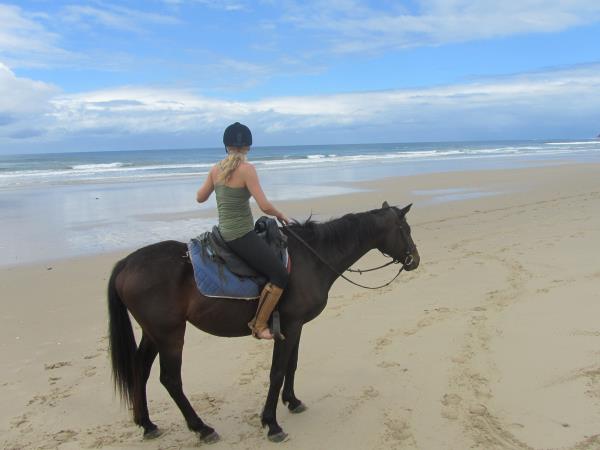 Work hands on with horses on the South African coast
From £895 7 days excluding flights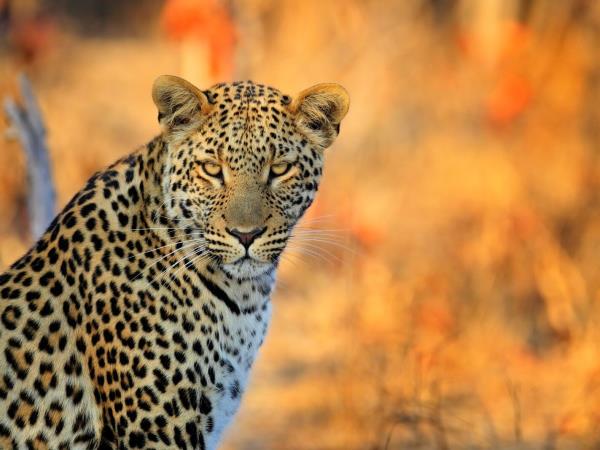 Assist with conservation & research in Greater Kruger Park
From £995 14 days excluding flights