"Burmese culture is more than admiring a temple. This trip includes lunch in a local home, tea with a family, canoeing around a village and a bus ride sitting amid rice sacks."
Highlights
Yangon | Mandalay | Bagan | Elephant sanctuary |Train journey through Pa'O region | Loikaw | Boat ride on Pekon Lake | Canoeing on Inle Lake | Local markets | Optional: balloon ride over Bagan, horse and cart tour
Description of Burma cultural holiday
This two week Burma cultural holiday is a small group tour, following a carefully crafted itinerary that takes in many of, as it is now called, Myanmar's most magnificent sites. Starting and finishing in Yangon, formerly known as Rangoon, you have plenty of time to explore this once capital city but still considered by many to be its cultural heart.

From Yangon we take an internal flight to discover the cultural gems further north, while also taking plenty of moments to experience things well off the tourist trail. So, although we take in greats such as the colonial city of Mandalay, we also visit traditional villages in Kayah State. The thousands of temples and pagodas in Bagan are an unforgettable sight, but your time cycling through rural villages outside Mandalay takes you into real Myanmar. And seeing Inle Lake with its plethora of floating villages and iconic 'leg rowing' fishermen is the highlight of the trip for many, although the train journey from Kalaw to Loikaw that takes you through indigenous Pa'O region is also a people watching treat.

We go out of our way to help you experience the more 'undiscovered' sides of Myanmar, and hope you will see that our itinerary is not like many others in that regard. When we take a six hour drive to see the elephant conservation project from Bagan to Kalaw, for example, which is not just to tick a tourist box. But to share something that we believe to be really important in terms of local conservation efforts but also just a very memorable, wildlife experience.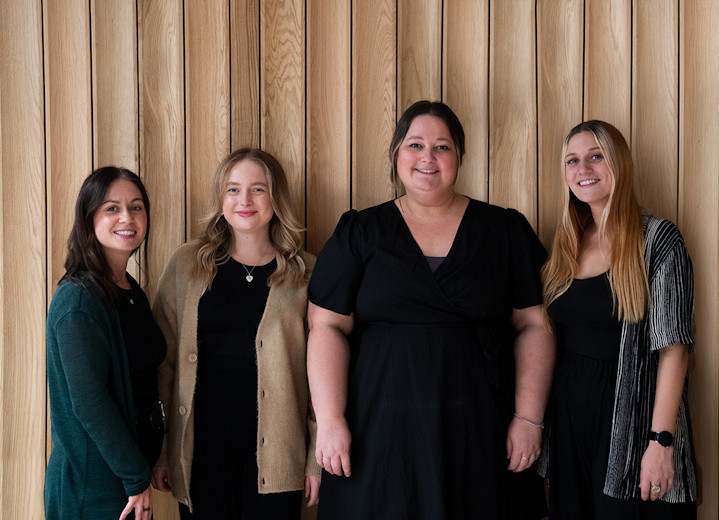 Check dates, prices & availability
Our top tip:
If you want to donate items, buy them locally! You'll support local business as well as the recipients.
Trip type:
Small group tour, max. 12 people.
Activity level:
Moderate.
Accomm:
Hotels and guesthouses.
Solos:
Solo travellers welcome. Single rooms available with surcharge.
Included:
Accommodation, some meals, local guides, transport, transfers, domestic flights, listed activities.
Meals:
All breakfasts, 4 lunches.
Holiday type
Small group cultural tours
Typically you will be sharing your experiences with between 4-20 like minded travellers (depending on the trip, operator and how many others are booked on the trip) and you'll have a group leader with you. Whether you are travelling alone or with friends it's good value, and a great way to meet new people! While itineraries are pre-planned there is some flexibility and you'll have plenty of privacy. This trip will appeal to travellers of all ages who enjoy meeting new people as well as experiencing new cultures.
Responsible tourism
Responsible tourism: Burma cultural holiday
We recognise that travel in Burma is a contentious issue and welcome the recent announcement from the National League for Democracy that it now welcomes small group tours. We have operated in Burma for a number of years and have always believed that tourism in Burma has many positive benefits, providing a large number of local people with an income that they might otherwise struggle to receive. We try to restrict the amount of money funnelled towards the Burma regime by staying in privately owned rather than hotels that are government owned or owned by members of the military regime, and also by using private rather than government airlines within the country.

We discourage our clients from asking inappropriate questions of our guides; politics within Burma is a difficult issue and it is extremely important that we do not put our guides in a difficult position.

We visit a number of important historical sites on this tour. The entrance fees that we pay at these sites helps fund their preservation and ensure that this aspect of Burma's cultural heritage remains for others to enjoy in years to come – particularly important in a country where finding resources for this can be difficult. In addition to this some of these sites contain ancient and fragile religious frescoes that are very susceptible to damage. We make a point of advising our travellers not to touch these valuable paintings to ensure that they remain as they are.

Travellers also have the opportunity to support local communities by purchasing local handicrafts.

Our philosophy is to only use small and locally owned suppliers, meaning that the income remains within the country and creates a real economic contribution. We also feel that the passion inherent within such suppliers means that your experience will be enhanced. We also try to engage with our suppliers on an equal basis – getting the lowest possible price usually isn't the best outcome for local communities and is ultimately unsustainable. We aim to always treat our suppliers fairly and with respect; they are after all part of the key to our success and to us working together is much more than just a business arrangement, but an ongoing relationship that we aim to ensure truly benefits everyone involved.

We believe that tourism is a double edged sword that needs to be wielded very carefully. Our philosophy is to have a limited amount of departures - usually between one and three a year - for each of our itineraries. By limiting our presence in areas where local culture can be quite fragile, we hope to avoid as much as possible the phenomenon whereby an area changes in character due to repeated and prolonged exposure to tourism. We want to visit an area as friends, not intruders and to ensure that what we see will also be there for others to enjoy for many years to come.

We only employ local staff and unlike many operators we believe that to send a foreign Tour Leader along to accompany your trip is an unnecessary burden on your wallet and our carbon footprint. We believe that locals know best. Our local operators only use locally owned accommodation. This means your money stays in the area to benefit the local community. When possible we use local transport, (i.e. rail or bus) and we always use local restaurants, markets and shops and encourage our clients to interact both financially and socially with the communities that they are passing through. In doing this your travels are supporting and encouraging the development of local services. As well as our local guides and tour leaders, we employ guides from the communities and regions that we visit, ensuring that the benefits from tourism are more fairly shared and do not end up always being funnelled towards Yangon.

We only work with operators who are as committed as we are to putting something back into the communities we visit. This may include giving a percentage of the profits from each tour to a foundation to help street children or local conservation projects. Furthermore, in order to allow our clients to make an informed decision on where a greater proportion of their money should be spent, we avoid including pre-paid full board meals where possible. Local restaurants and cafes then benefit.

Our groups average only six clients, and many tours operate on a private basis with just two travellers. This has much less impact when travelling through rural areas, reducing our environmental and social affects. Finally to emphasis our commitment to Responsible Tourism all clients will receive a copy of our Travellers Code of Conduct with their travel documents.

Our guides will brief travellers on appropriate behaviour, both cultural and environmental. We work with our local suppliers to highlight best practice in terms of environmental issues.
7 Reviews of Burma cultural holiday
4 out of 5 stars
---
Reviewed on 06 Mar 2016 by Andy Rowlands
1. What was the most memorable or exciting part of your holiday?

An amazing country, from the mountains in Northen Shan to the sunrise over the temples in Bagan, or the leg fishermen on Inle Lake to the Karin village in Mon State.
The one constant throughout the country are the people. They are warm, friendly and open (even about politics, Rough Guide is already out of date); they also still think of Europeans as a bit of a novelty, so don't be surprised if they ask if they can have their photo taken with you, or in remoter areas just walk (with a smile, a wave and a mingalaba) to look at the strangers.
If you go, say a big mingalaba (hello) from me until I can go back again.


2. What tips would you give other travellers booking this holiday?

Make sure you take NEW UNMARKED dollars, even the banks may not except marked notes.
Take large notes $50's or $100 for a better exchange rate (the lower the denomination the lower the exchange rate $ to Kyta) and $1's and $10's for tips.
Next time I'll go after the rainy season less dust, more greenery, but also more mosquitos (they weren't realy a problem in February/March)

Ps Take a bag of pens with you for the local school


3. Did you feel that your holiday benefited local people, reduced environmental impacts or supported conservation?

We really did go beyond the tourist trail and were warmly welcomed into the homes in remote villages, were we enjoyed some great home cooking (some of the best meals I ate) and most of the transport was locally run. Whether bus, train motorboat, canoe, tuk-tuk, motorised rickshaw, Chinese water buffalo (you'll see) or even the back of a lorry; all helping to support the local communities.
For me, one of the highlights of the trip was visiting the Green Hill Valley Elephant Camp in Kalaw. They are helping to look after elephants rescued from logging camps employing their mahoots and families to help look after them? They are also replanting Teak trees and helping to employ and educate the local community. Feeding and swimming with elephant is an experience not to be missed.


4. Finally, how would you rate your holiday overall?

I've fallen in love with this country, didn't want to leave, enjoyed every minute, will definitely go back one day.
If you want nightlclubs and English bars go to Magaluf.
If you want to experience a back packers holiday (without the stress) with fantastic local guides, showing you the culture and history of their beautiful and mostly unspoilt country; full of amazing sights, gorgeous countryside, and wonderful people then go Myanmar.

You may just see me there.
---
Reviewed on 01 Feb 2016 by Phil Raybould
1. What was the most memorable or exciting part of your holiday?

Meeting the Myanmar people. Everywhere we went, they were friendly and engaging. The guide we had with us throughout was superb and helped to make the holiday with supreme knowledge as well as local touches.
We had several lunches in people's own homes not available commercially, a unique privilege. Sites were very varied which made for the excitement---each day was definitely not a repeat of the day before!
Rather than one single visit or event being memorable, it was the overall variety of images that will remain with us.


2. What tips would you give other travellers booking this holiday?

Be relaxed and flexible. We were not organised to death but arrangements for travel and accommodation were efficient and clear. We were given guidance for free time if we needed it and some visits were adjusted to suit our group. There
is some fairly long travel required (4-6 hours on train, buses and minibus, with some early morning starts) but these were in themselves an insight into the country and the changing landscapes and also allowed interaction with local
people.
The cities and towns were busier and more frantic than we expected, but in a very unthreatening way. The rural areas were a big contrast so we really felt we saw the country from all angles.


3. Did you feel that your holiday benefited local people, reduced environmental impacts or supported conservation?

All the guides we had were Myanmar people, trained in the country and speaking good English. They were keen for us to see that the country has a chance for positive development and were happy to discuss social and economic
prospects. We visited many local businesses and markets and had meals in the villages. There was no hard sell of any products but we were free to see for ourselves what they can produce. In most respects we were able to buy from the
same people that Myanmar people use.
Whilst conservation was not high on the agenda, we were able to see the sustainability for the rural economy at first hand. One specific project though, was a visit to an elephant sanctuary, which was superbly run and a memorable visit.
One environmental impact that will need to be sorted in the country is the use of plastic, both containers and bags. We were given plenty of supplies of bottled water throughout but this in itself was contributing! Until their public water
supplies improve, more opportunity to refill from bulk containers would avoid constant use of one-use small bottles.


4. Finally, how would you rate your holiday overall?

Your star rating does you an injustice! We cannot say that we are reborn nor that this was absolutely the BEST holiday we have ever been on, but in all respects, a five star holiday it really was. We wanted to see Myanmar on the cusp of developing into an international destination and we have so many unique memories that we will savour for years to come.
Read the operator's response here:
We are delighted that our clients enjoyed the opportunity to experience many aspects of Myanmar, and to have personal encounters with local people- they are the country's greatest asset.
The use of local guides not only provides employment, but also allows for the insights and interactions afforded by their local knowledge, which is good for visitors and locals. The Burmese people are proud of their country and work hard to develop it for the good of all, and we are pleased that the tour introduces our clients to the growing range of local businesses.
The elephant sanctuary is a great favourite not least because the animals are so well cared for.
Plastics are a menace in the developing world as a whole, and as tourism grows and contributes more to the country's economy, it is to be hoped that this can be addressed.
---
Reviewed on 19 Nov 2015 by Mark Meyrick
1. What was the most memorable or exciting part of your holiday?

Washing and feeding the elephants at the elephant refuge was one of the most memorable experiences of my life


2. What tips would you give other travellers booking this holiday?

Be aware that its title "Beyond the Tourist Trail" is something of a misnomer - you are slap bang ON the tourist trail. That being said its a very interesting trail. Furthermore, the description makes it sound a bit more active than it really is...it is fairly sedentary, and the age average on our tour was about 58 so its not exactly a "young/fun/happening" tour. Even so, the local tour partners used are excellent and well informed, and the logistics were excellent. And there is a good balance between free time and group time. On the money front, if you take dollar bills make sure they are pristine, otherwise exchange desks tend to reject anything less then close to perfect


3. Did you feel that your holiday benefited local people, reduced environmental impacts or supported conservation?

The tour does do all of these things, albeit to a limited extent. The biggest contribution to supporting conservation is undoubtedly the elephant project and the area it is existing in, as it is supporting local people's employment, as well as
trying to reforest. Typically plastic bottles are freely distributed in a country where there is limited recycling, and it would be far better if travellers were encouraged to bring their own bottles and refill them from the large drinking fountains of clean water available


4. Finally, how would you rate your holiday overall?

I loved it, despite the reservations mentioned above. The hotel in Yangon could (and should) definitely be improved, in the one city where there is a lot of choice - and the day of the train journey (on the way to Mandalay) would benefit from being more time on the train, and less time on the subsequent bus journey. The Myanmar people are very friendly and helpful. I will definitely go back
Read the operator's response here:
Thank you very much for your review and feedback. We are pleased that you enjoyed the tour and your experience of Burma.

Visitor levels have increased enormously in Burma in the last few years. When we started this tour, the first week in particular was designed to get more off the beaten track exploring the hill tribes in Shan State. The idea being to combine the hill tribe villages with the more well-known areas of Bagan, Mandalay and Inle Lake. We appreciate that due to the popularity of Burma in the last couple of years that the route on the first week of the tour now also sees quite a lot of visitors. We now have plans to offer a more pioneering trip into recently opened up areas in Burma. However we feel that this tour still represents an excellent introduction to the country for those wishing to combine the highlights with some beautiful walking in the hills of Shan State and observing how local people live and work.

We thank you for your useful comments and hope that we can be of service to you again in the future.

---
Reviewed on 15 Nov 2015 by Sharon Gunn
1. What was the most memorable or exciting part of your holiday?

The trek in the mountains to the village home and overnight stay. Although boat trip on Inle Lake to stilt village was very close second


2. What tips would you give other travellers booking this holiday?

Be open to the experience and be prepared for the culture shock (


3. Did you feel that your holiday benefited local people, reduced environmental impacts or supported conservation?

Home stay and homemade lunches support few families and elephant reserve supports limited conservation


4. Finally, how would you rate your holiday overall?

Loved it ! Organisation excellent...guide just about perfect.......itinerary good. Perhaps would do less long car journeys as roads so poor and we were on occasion hot and squashed. More train and boat ??
---
Reviewed on 10 Mar 2015 by Chris Haywood
1. What was the most memorable or exciting part of your holiday?

Our pre-booked balloon flight over the temples at Bagan was truly amazing. Having been advised to book before we went was a good tip as there we no places left when we arrived had we waited would have been extremely disappointed as this was so incredible. The variety of transport we used throughout the trip was a highlight. Particularly the bicycle tour through Mandalay, whilst very hot and dusty was authentic and off the beaten track. Meeting locals and seeing village life in Qsaw, staying overnight in the hills in a local house was another memorable trip to experience a small part of how life is in such communities. The hospitality and friendliness of the people is such a welcome change from other countries. Having seen so much of the country on this tour and getting out of the City (Yangon) was really worth while providing much more insight in to the Country.


2. What tips would you give other travellers booking this holiday?

Even though the tour stated that mosquito nets would be provided we took our own mosquito nets and were really glad we did as some of the hotel stays didn't provide any and we really needed them! Take lots of repellant and any plug in devices too.

Keep a smallish Day Rucksack/Backpack for packing overnight requirements for the trek. Only take the essentials as there is really nowhere to shower/wash other than face, hands and teeth. The more you take, the heavier/harder the trek, after 6 hrs in the heat of the day you will wish you had packed lightly.


3. Did you feel that your holiday benefited local people, reduced environmental impacts or supported conservation?

We bought locally at each village and town for gift items for the schools, the nunneries and monasteries. We tried to spend in different shops buying small amounts from various sources and felt this was a good way to share the support we were giving. Donations were given to the elephant conservation camp as they do great work with the limited resources they have.


4. Finally, how would you rate your holiday overall?

A great range of activities, lots of variation every day, wonderful people who are so hospitable and always smiling!! A real holiday and adventure.....

---
Reviewed on 24 Nov 2014 by susan harris
1. What was the most memorable or exciting part of your holiday?

The balloon trip over the plains of Bagan and visiting the Green Hill Valley elephant project near Kalaw


2. What tips would you give other travellers booking this holiday?

To expect things to change from the original itinerary. To ignore the advice about the ATM's there seems to be one in most towns.


3. Did you feel that your holiday benefited local people, reduced environmental impacts or supported conservation?

Yes, I particularly liked the fact that we were not flying everywhere as we saw a lot more of the country.


4. Finally, how would you rate your holiday overall?

I really enjoyed it, the only thing I did not like was the fact that we reached the hotels too late sometimes so that we arrived in the dark and had no time to acclimatise where we were.
The itinerary changed in Mandalay from a bike ride to a tour of the highlights of the city chosen by the group and we really enjoyed this as it is a big city and we saw a good part.
Our guide was particularly good, he had a vast knowledge of the country,Buddhism etc.

---
Reviewed on 20 Nov 2014 by Christine Sullivan
1. What was the most memorable or exciting part of your holiday?

Meeting the friendly peoples of Burma. Visiting the Elephant Sanctuary, feeding the elephants and giving them a scrub in the river and enjoying a tasty lunch at the centre. Trekking for 2 days and staying in the village.
The markets we visited were amazing places, I took so many pictures and didnt buy much,because I was too busy looking at the diverse people.


2. What tips would you give other travellers booking this holiday?

Doing the trek I was glad I took walking poles (I'm over 60) and good boots.
We took insect repelent wipes and put them on morning and evening, got very few bites. Took tilley hat to keep of the suns rays and good sunscreen,especially on the water,the suns rays bounced back.


3. Did you feel that your holiday benefited local people, reduced environmental impacts or supported conservation?

A lot of local people worked in the hotels, we ate at local cafe.s and didnt go into
big organised café, restraunts. So yes i hope we didnt make too much of an impact apart from the flights.


4. Finally, how would you rate your holiday overall?

The holiday was great, a good introduction to the country, some of the tourist spots were already spoilt by people trying to sell goods, the big temples in Bagan and the sunset spots in Bagan, one particular temple on Inle lake was upsetting beacuse young girls wouldn't take no for an answer which is a pity. But these were only a couple of instances. Going on public transport was very interesting and the people are so lovely and friendly and helpful.

I want to go back maybe Chin and Rahine state, could be looking for a tour next year


---
Popular similar holidays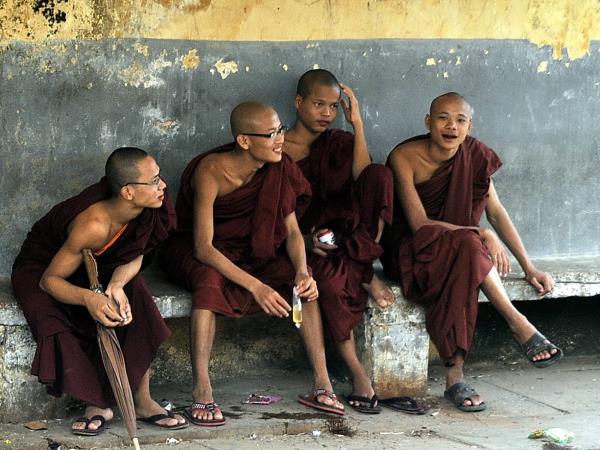 Highlights of Burma; Yangon, Mandalay, Bagan and Lake Inle
From £3200 - £3400 15 days including UK flights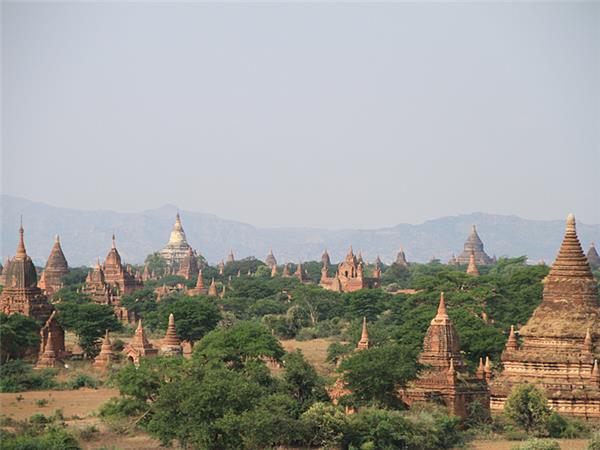 The highlights of Burma visiting Rangoon, Bagan, Mandalay & Inle Lake
From £2399 - £2899 16 days including UK flights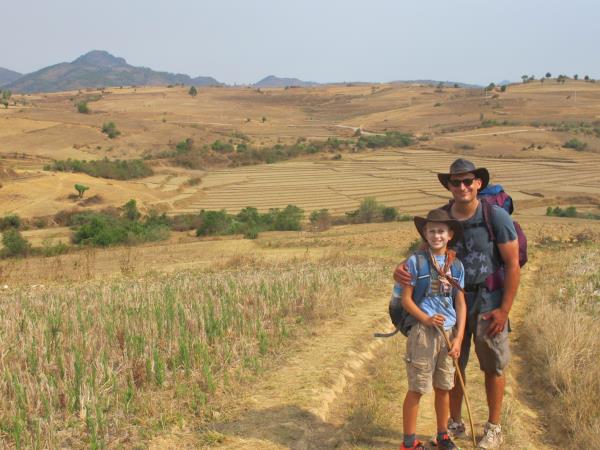 A fabulous family holiday including the best of Burma
From £1350 - £1750 16 days excluding flights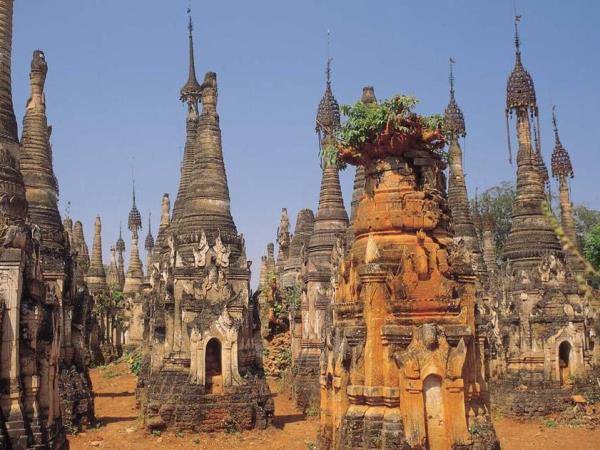 A tailor made trip to undiscovered Burma
From £2099 10 days excluding flights