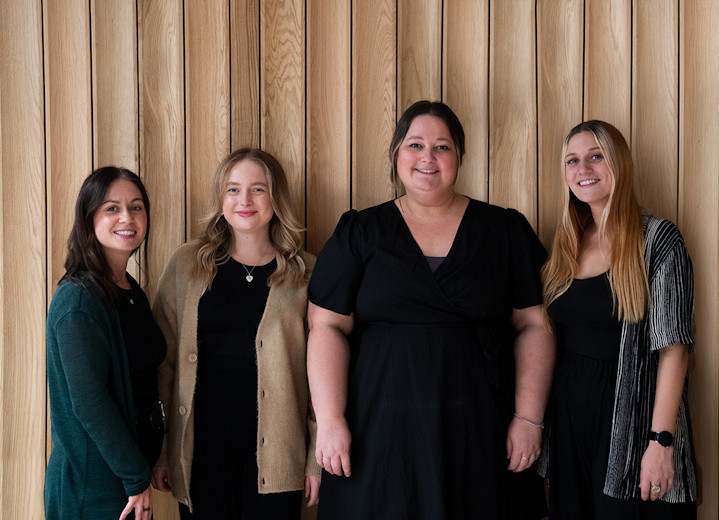 Check dates, prices & availability
Responsible tourism
Responsible tourism: Tasmania small group walking holiday
Environment
We are privileged to work in some of the worlds' most pristine wilderness areas and we have a very strong commitment to preserving and protecting these areas. We adhere to minimal impact bushwalking principles and a 'leave no trace' policy. We participate in a carbon offset program and use 100% FSC (Forest Stewardship Council) paper products. Wherever possible we buy local organically produced products. In our office operations where possible we use energy efficient bulbs, turn off lights (and all appliances when we close up shop) when they are not in use, use energy efficient appliances and equipment with a four or five star rating and use natural light wherever possible. We reuse scrap paper and print on both sides when available, rely on email correspondence and ask that people only print if necessary.
We continually keep abreast of all environmental issues affecting our industry and our business in particular. We make time each year to volunteer our services in the upkeep and maintenance of walking tracks and trails that our company uses. By keeping our tour group numbers to a maximum of 8 clients we believe we offer a significant advantage to the client and the impact on the places we visit. We continuously monitor our practices and procedures to ensure that we leave the lightest footprint we can. Some of the things we do to make sure this happens is our choice to participate in a carbon offset program, using accommodation that is not wasteful of local resources or harmful to the environment. Avoiding purchasing disposable goods/ items and trying as much as possible to buy in bulk to avoid excess packaging.
Water and its conservation/preservation is a big focus for us; we conserve water in many ways from washing our vehicles with a bucket and sponge, to training/advising our clients to brush their teeth with a cup of water rather than leaving a tap running. Protecting and nurturing natural water sources and courses is vital, and we teach our clients about the importance of maintaining water's integrity in natural bush settings, for example not swimming in certain areas, positioning of camp toilet facilities and how to treat water for safe use.
In most of the areas that we travel camp fires are not permitted, where they are we make sure that we bring our own firewood that has been purchased from renewable resources and not old or native growth forests. We go into wilderness and National Park areas and are required to take out everything we take in, hence recycling is a priority.
Community
By engaging local producers, suppliers and service providers in all the regions we operate, we create strong social and economic ties with the communities we visit. We educate and inspire our clients and employees to become more aware, engaged and active in environmental issues. We provide our employees with safe, supportive and inspiring work environments, we encourage and assist them with personal and business development skills. By facilitating a connection with the premier wilderness areas of Australia we establish profound and lasting bonds between our clients and the land.
We donate part proceeds of our annual profits to local community ecological development groups. By creating a profitable and environmentally sustainable company we will be able to further promote and share true wilderness experiences. We aim to deliver economic benefits and lasting ecological sustainability to the areas and communities that we operate in. We believe in putting back more than we take out, both in an environmental sense and a human sense. We will continue to serve, promote, educate and inspire people of the world to explore the Australian wilderness.
We feel we have an obligation to use as much local produce and engage with as many local service providers as we can. For our Walls of Jerusalem Tour in Tasmania we use local producers like, Black Forest Smallgoods, the best coffee in the Valley from the Loral Berry Cafe (Mole Creek), fresh baked bread from the Exeter bakery, leatherwood honey produced by the Honey Farm (Chudleigh), organic fruit and vegetables from numerous market gardens, The Tiger Bar for a pub lunch and the best dehydrated food on the planet made locally by Strive Food.
We use local guides, people who know their backyard better than anyone and with their in-depth knowledge and passion; they provide our clients with that little bit extra. We also believe that by creating new sustainable jobs for young people we are giving them an alternative to working in the logging and mining industries. By looking after small local operators and producers we in turn have a tour that is sustainable and has positive impacts and flow on effects in the larger Tasmanian economy.
Popular similar holidays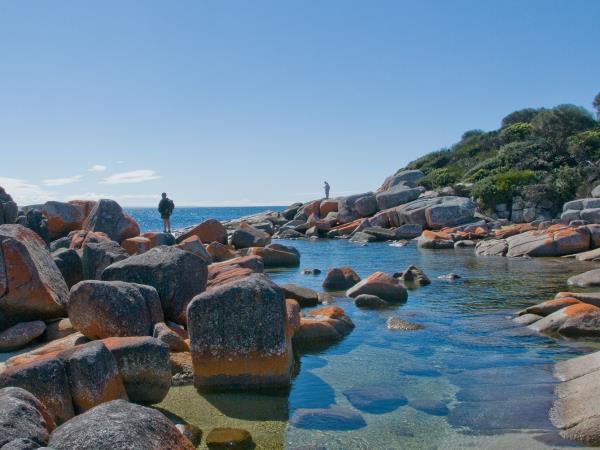 Authentic Eco tours on Tasmania's stunning East Coast
From AU $1300 5 days excluding flights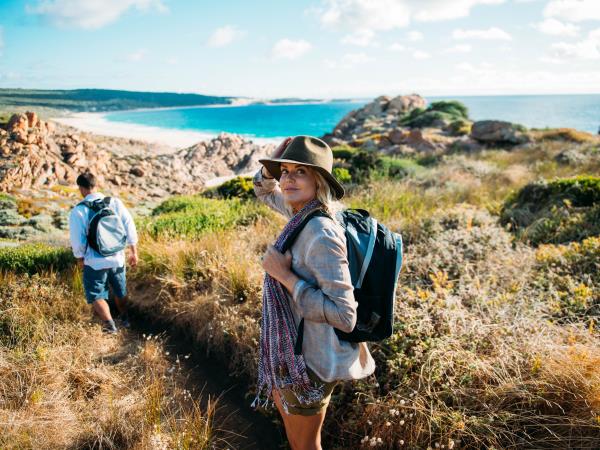 Walk into luxury in Australia's Margaret River region
From AU $1990 - AU $2290 4 days excluding flights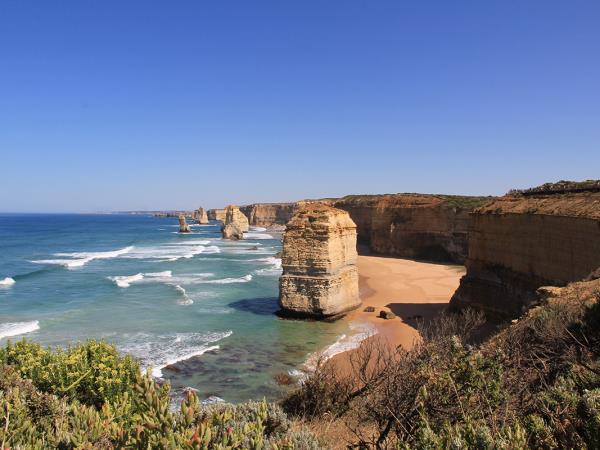 Walk the famous Great Ocean Walk in Australia
From AU $2595 - AU $2695 7 days excluding flights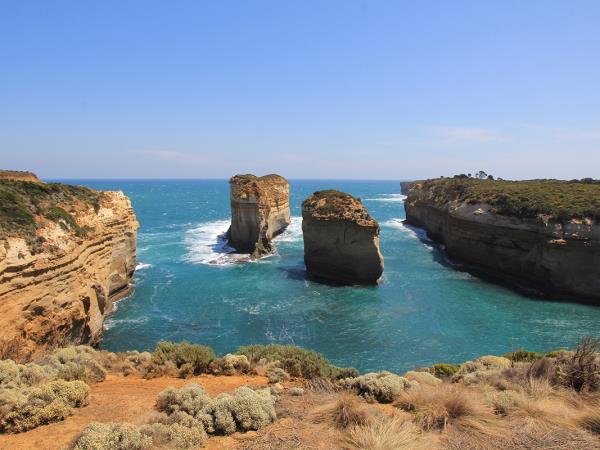 An Inn-to-Inn accommodated walking holiday
From AU $1775 - AU $1995 5 days excluding flights