Birdwatching holiday in France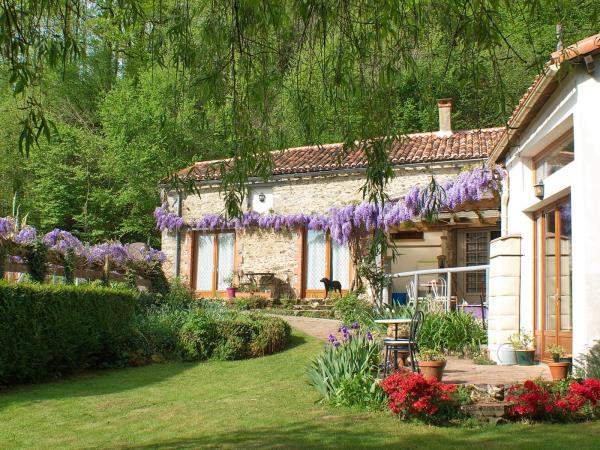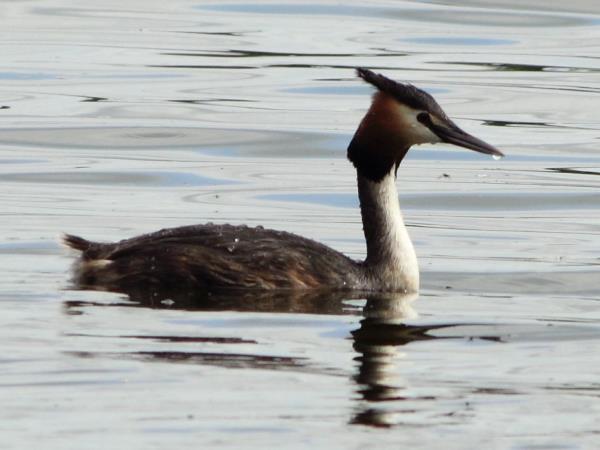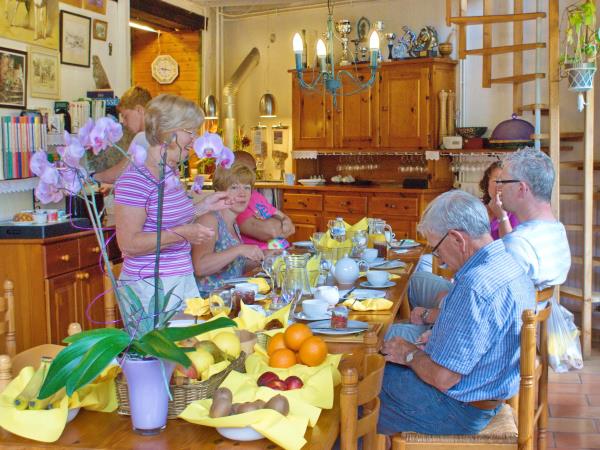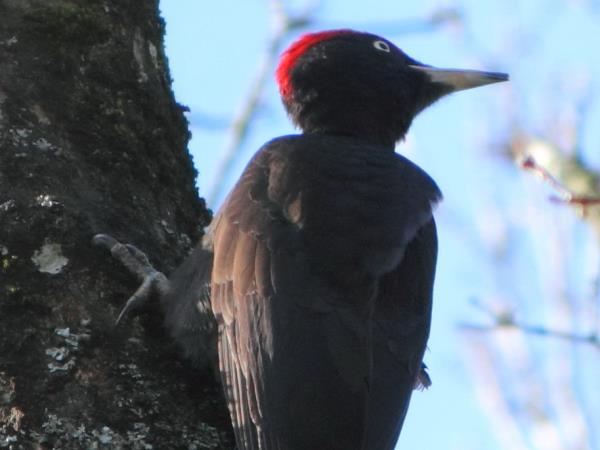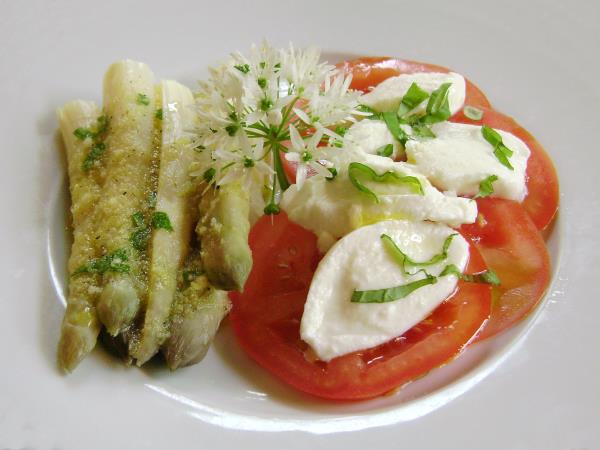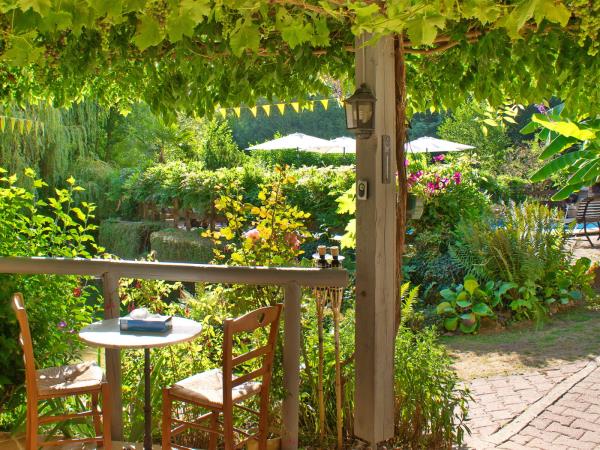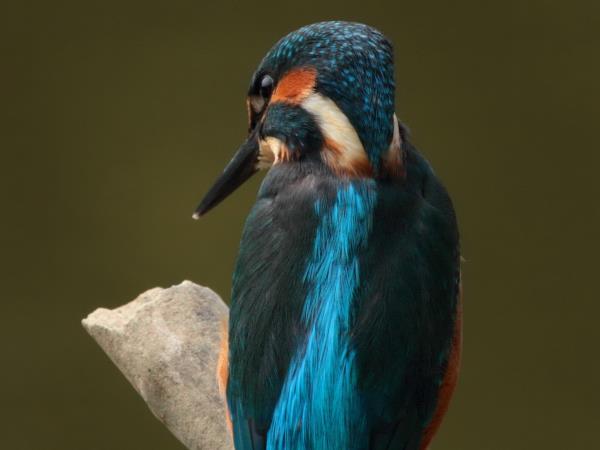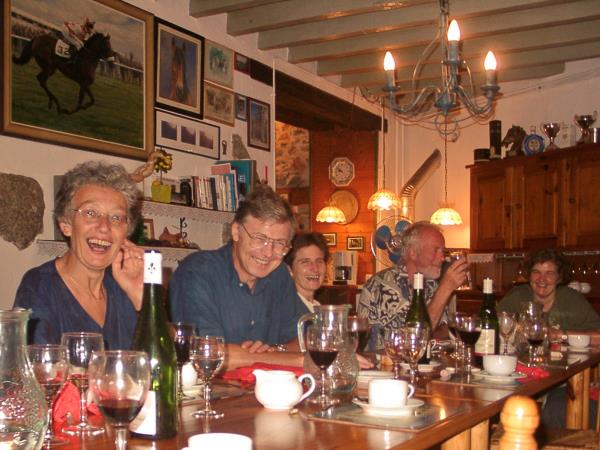 Take out a week to go on a bird watching holiday in the idyllic countryside of western France. The guesthouse and its hosts are half the charm.
Variety of birds
superb country guesthouse
heated pool and terrace
excellent food & wine
walking
cycling
horse riding
A delightful little Maison d'Hôte (guesthouse) in western France.
Many exciting species in spring, early summer and autumn.
Superb food and wine, a marvellous ambiance as well as great accommodation and facilities.
All meals and drinks are included.
2022 – Idyllic Rural Paradise – Marvellous Ambiance – Wonderful Hospitality – Remote yet Easy Access – Vegetarian Available – Ecologically Sympathetic – No Single Supplement – Free Train Station Transfers – Flexible Booking Terms – Maximum Ten Guests
Description of Birdwatching holiday in France
This six-night bird watching holiday to France starts most Sunday afternoons from May to September in a region where many different species are immediately accessible. The local bird habitats comprise of woods, pastures, meadows, ponds and orchards amid rolling hills crisscrossed by ancient hedgerows and clear streams. Your hosts will be pleased to direct you to habitats of particular species that interest you.

The base for the bird watching holiday is the delightful little Maison d'Hôte guesthouse, hidden in a leafy valley in deepest rural France – remote, undiscovered and yet easily accessible. The Maison d'Hôte is celebrated for exceptional hospitality with great food, plenty of excellent wine and a marvellous ambiance. Aperitifs followed by leisurely four-course evening meals are a much enjoyed holiday feature. The Maison d'Hôte accommodation and amenities are excellent and include a heated pool.

Many species can be seen by wandering in the idyllic countryside surrounding the Maison d'Hôte. Walking routes are also provided to aid your birdwatching. The walking routes start and finish at the Maison d'Hôte whereas a car is necessary to explore the Marais Poitevin or the Baie d'Aiguillon.

The normal season is May to September. The most birds are in evidence during the springtime (May and June), when birds attract mates, nest, lay, hatch and feed and fledge their young. Young birds are in evidence in July. In August and September birds tend to moult and build themselves up for winter. During summer, bird call recognition helps to locate birds to gain sightings. In addition to bird watching there are other things to do on this holiday. Cycling, horse riding and simply just relaxing are specialities at the Maison d'Hôte and the locality is rich in sites of historic, cultural and natural interest.
Price information
Check dates
For departure dates contact us on
01273 823 700
Reviews
3 Reviews of Birdwatching holiday in France
---
Reviewed on 13 Jul 2018 by
Nigel Scott
Just what I needed! Plenty of wildlife around, the spotted flycatcher leaping through the garden was great, several species of dragonfly by the ford and several hummingbird hawkmoths feeding on the lavender by the pool, all to the tune of blackbirds, turtle doves and a Cetti's warbler!
Read full review
---
Reviewed on 25 Sep 2013 by
Clare McKee
Both my husband and myself loved our week. Lazing by and in the pool late afternoon was lovely and the weather was hot. Being able to walk littlle or miles or not at all, was good -there is no compulsion to be super active, though you can! If you want to be totally catered for and live in verdant peace for a week, but have company too-this is the place for you!
Read full review
---
Reviewed on 23 Sep 2013 by
Tina cook
Excellent. It was not a thrills and spills holiday, just a quiet retreat where you are looked after. And if that is what you need, this is a place for you.
Read full review
---
Responsible Travel
As the pioneers of responsible tourism, we've screened this (and every) holiday so that you can travel knowing it will help support the places and people that you visit, and the planet. Read how below.
Planet
The proprietors and hosts of this holiday, Carolynn Grimaldi and Peter Roche, are committed to protection of the environment with respect all things relating directly and indirectly to the wellbeing of humanity, to the maximum extent consistent with the resources available to them and in accordance the means dictated by the development of related scientific knowledge, and we promise to continue so to do.
"This Maison d'Hôte is actively taking measures to use renewable energy sources, save energy and water, to reduce waste, to improve the local environment".
Carolynn Grimaldi and Peter Roche – Scillé, France 26 November 2011

This holiday enables guests to enjoy the delightful countryside without adversely affecting it, to visit local places of historical, cultural and natural interest and to indulge in an abundance of wholesome local food and wine in an amicable atmosphere.

The region it has a huge diversity of birds, trees, wild flowers, animals, butterflies and aquatic creatures. Local biodiversity is almost certainly unharmed by this holiday. The local population density is only 34 inhabitants per km2 and guest capacity of the auberge is limited to ten whereas, on the other hand the region is vast and verdant. A balance of good soil fertility, plenty of sunshine and enough rainfall ensures that any minor upsets to the local flora and fauna are rapidly reconciled. Natural habitats are not under pressure as a result this holiday.

A charter for the preservation of local watercourses as close as possible to their natural state engages the auberge and local farmers in a commitment to avoid watercourse-pollution and to maintain watercourses in a manner that will encourage bio-diversity. The wide ranging charter includes an undertaking not to use pesticides and herbicides on land adjacent to watercourses and not to clear natural growth from along the banks, to encourage natural habitat for aquatic and land plants and animals, with obvious benefits for bird life.

Food miles in respect of the superb cuisine on this holiday are relatively very favourable, thus minimising pollution from transportation. A quantity of fresh vegetables is supplied from the nearby garden of Pierrot (we assure you that he is aware of this). Organic beef comes from Bernard who farms adjacently. Other ingredients are local as far as possible. Non-local produce comes from other parts of France and unavoidably imported food is from not too distant Spain and Morocco.

The copious quantities of wines served on this holiday (and included in the price) are local, from Anjou, Fiefs Vendéen and other wine producing areas within France. Thus the wine-miles may also be considered to be quite favourable. A Merlot sometimes served on this holiday is transported by road tanker from the Pays d'Oc, in the south-east of France, to nearby Niort where it is bottled. The wine is not harmed by this and transportation in road tankers rather than in palletized bottles provides a significant saving in the number of truck miles involved, with obvious benefits.

Little things make a difference if we are all willing to make a similar effort. Here are some small environmentally friendly things that happen on this holiday.
• Most vehicular transportation in connection with the Maison d'Hôte is made using a hybrid car.
• An energy efficient fridge filled with beer, cider, fruit juices, soft drinks and wine is always at the free disposal of guests. The fridge also contains small bottles of mineral water, in consideration of the fact that small bottles are easy to carry. Guests are asked to refill the small bottles with the very drinkable piped water supplied from the nearby barrage at Mervent (this water has been recycled by Nature, not by Lyonnais des Eaux). Refilling the bottles saves both energy and pollution with respect to plastics manufacture, transportation and disposal.
• Food waste arising from the holiday operation is fed to the free range chickens on site, or if they won't eat it, it is composted or recycled in conformity with the stringent requirements of the European Authorities.
• Winter heating is mainly by logs (ie renewable energy) cut from woods on the site, thereby eliminating the environmental impact of transporting the energy source.
• The postlady collects as well as delivers mail, thus eliminating the need for numerous individual journeys to the village post office.
• Packed lunches are provided in bio-degradable bags.
• The pool is heated when necessary by an energy efficient heat pump.
• At time of writing, biologically degradable cleaning products, recently available on the local market, are in use at the auberge, to evaluate their efficacy.

The carbon footprint of city dwellers could well be less on this holiday compared with remaining at home. This obviously depends upon where and how a city dweller lives, however, bear in mind that the auberge exists without the need for a significant carbon emitting infrastructure – and you will be just watching birds in beautiful rural idyll.
People
The proprietors and hosts of this holiday, Carolynn Grimaldi and Peter Roche, are an integrated part of the community in which this holiday is operated. The community has in the past been detrimentally affected by low population due to lack of economic activity. Today, thanks to an influx of new residents, including the proprietors of this holiday, the community is more viable. In order to help sustain this balance we promise to continue to procure locally all goods required for the operation of this holiday, with local provenance to the maximum extent practically possible, and all services required in connection with this holiday.
Carolynn Grimaldi and Peter Roche, Scillé, France – 11 November 2011

The perception that the holiday guests at this auberge represent a social and economic asset is widely acknowledged in this remote rural community.

The holiday operation was established in 1993 at a time when rural communities in the region had declined for fifty years due to lack of economic activity. The already sparse population had diminished by up to 65%. Creation of local employment became an official objective to revitalise these communities.

The fruit farming, cattle production and timber exploitation that exist in the region are insufficient to support a population great enough in numbers to sustain local communities. The area is attractive to visitors on account of the idyllic timelessness of the countryside and the wealth of local places of historic, cultural and natural interest. (It is interesting to note that the region has been nominated by the Lonely Planet Guide as one of the top ten tourist destinations in the World for 2012). Creation of a tourist infrastructure with the associated jobs is officially seen as a means of generating additional economic activity to attract visitors to help revive and invigorate local communities.

Large amounts of public money have been invested in recent years in restoring some significant historic sites to attract visitors. Restoration work has been sympathetically carried out and dynamic ideas, together with the famous French flair for public spectacles, make the restorations come alive. These sites are well worth seeing and your visit will be appreciated.

The Maison d'Hôte is family owned and operated within the said rural community and all revenues (with the exception of external marketing costs) are eventually expended within the community. Apart from the exception, all expenditures incurred to make this holiday possible are beneficial to the local community. Livelihoods of local suppliers, artisans and staff are sustained in part, due to the fact that all resources are local, as follows.
• Staff in connection with provision of meals, drinks and housekeeping services is local.
• Food and drinks provided for the holiday are purchased locally and much of it is produced locally.
• The holiday facilities have been acquired by an investment in the local community.
• Materials and labour for maintenance and development of the holiday facilities are procured locally.

Suppliers, artisans and staff are engaged subject to their reasonable environmental protection credentials.

The local inhabitants consider that the Maison d'Hôte is a part of the local culture and an asset in the life of the community. Consequently guests at the Maison d'Hôte are also locally liked and respected.
Popular similar holidays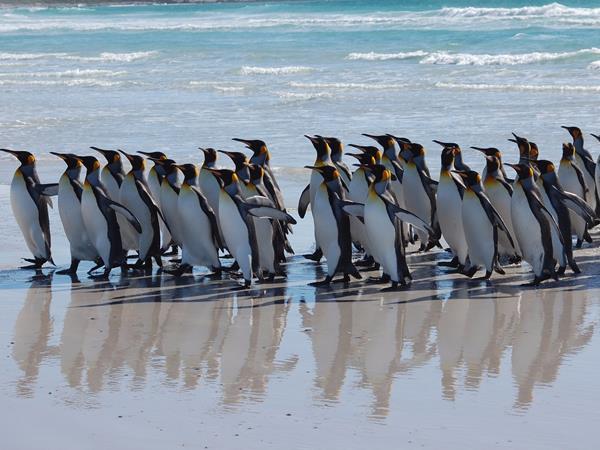 From £2894 10 days including domestic flights only
10 day Falklands birds and wildlife adventure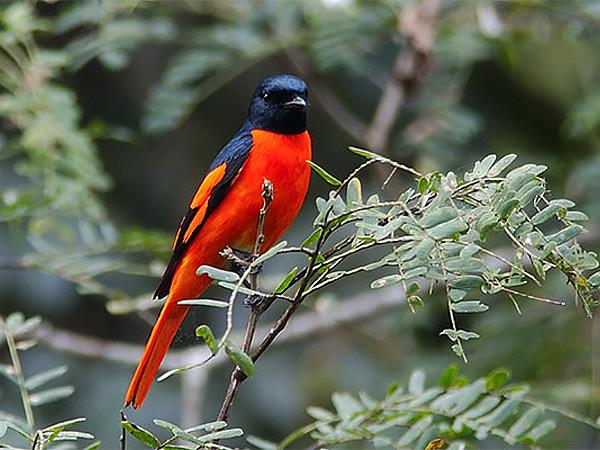 From £1500 14 days excluding flights
Top tour of birding, wildlife and culture of Sri Lanka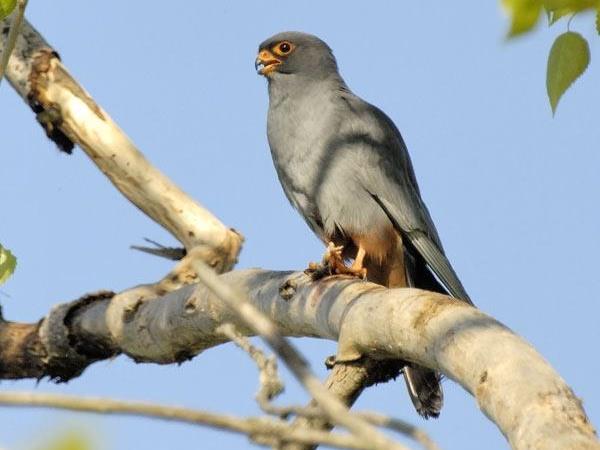 From £1085 7 days including UK flights
Visit Bukk N.P. with a birding specialist