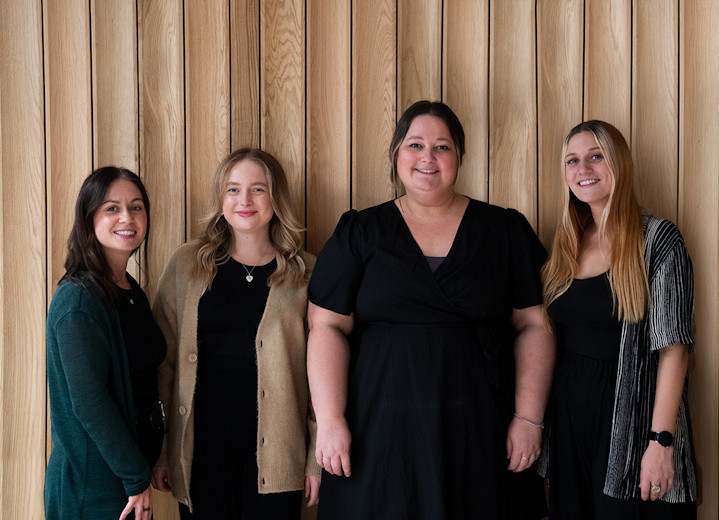 Check dates, prices & availability
Date
Price per adult
Basis
Status
15 Apr 2018
AU $ 2695
excluding flights
Full
22 Apr 2018
AU $ 2695
excluding flights
Full
20 May 2018
AU $ 2695
excluding flights
Full
27 May 2018
AU $ 2695
excluding flights
Full
03 Jun 2018
AU $ 2695
excluding flights
Full
10 Jun 2018
AU $ 2695
excluding flights
Full
17 Jun 2018
AU $ 2695
excluding flights
Full
24 Jun 2018
AU $ 2695
excluding flights
Full
01 Jul 2018
AU $ 2695
excluding flights
Full
08 Jul 2018
AU $ 2695
excluding flights
Full
15 Jul 2018
AU $ 2695
excluding flights
Full
22 Jul 2018
AU $ 2695
excluding flights
Full
29 Jul 2018
AU $ 2695
excluding flights
Full
05 Aug 2018
AU $ 2695
excluding flights
Full
26 Aug 2018
AU $ 2695
excluding flights
Full
Responsible tourism
Responsible tourism: Larapinta Trail trekking holiday, Northern Territory, Australia
Environment
At camp, we set up a composting toilet at the start of the season. We then removed it and all the composted waste at the end of each Larapinta Trail season. Our composting toilet is simple yet comfortable, clean and private, with no smell!
On the trail, responsible and minimal impact bush toilet protocol is to ensure that you toilet at least 100m from any trail or watercourse (including the sandy banks of ephemeral rivers in these regions) and dig at least 15cm down to make sure that it can be covered in such a way to avoid visual pollution or its discovery by fossicking animals.
Showering
The Trail is arid and somewhat remote, so whatever water we wish to use we need to bring in ourselves. We have a simple bush showering area where you can strip off and pour some water over you at the end of each day Balinese style! Hot water is provided. Make sure you bring a towel and natural biodegradable soaps, if used.
We can swim in some of the waterholes we come to. As part of responsible and minimal impact travel, we can't wash in them, and it's good to have a bit of a "bird bath" or "wipe off" beforehand, to remove sunscreens so we can avoid polluting these valuable drinking sources for animals in this desert land. The water can be a bit chilly, but it can be refreshing to take a plunge after walking for a day, so bring along some bathers as well as your towel.
Community
Our company is locally owned in Alice Springs and specialises in guided Trekking tours on the Larapinta Trail. We have operated an environmentally conscious business for over 14 years. We have worked alongside the NT Parks and Wildlife Commission in creating the Larapinta Trail Volunteer maintenance projects and raised money for the creation of a LarapintaTrail Foundation.
Our company has worked with Town Bore and Thakaperte outstations in developing and trialling their commercial and volunteer tourism products. We purchase 90% our firewood from Thakaperte outstation. We are constantly working at identifying ways to incorporate or support indigenous business or ideas into our operation.
Trek Larapinta endeavours to be a responsible tourism operator in all aspects of our workplace. We constantly monitor work practices to ensure our impact on the environment is reduced and our impact on the social wellbeing of the people we work alongside is a positive one. We do this through continued observation of our operation in these natural areas and through constant communication with the people and organisations we work alongside. Supporting our local community by purchasing all of our tour supplies from locally owned and operated stores and by using local service providers; ensures that we help to support our local economy and build stronger business and social ties with them.
Popular similar holidays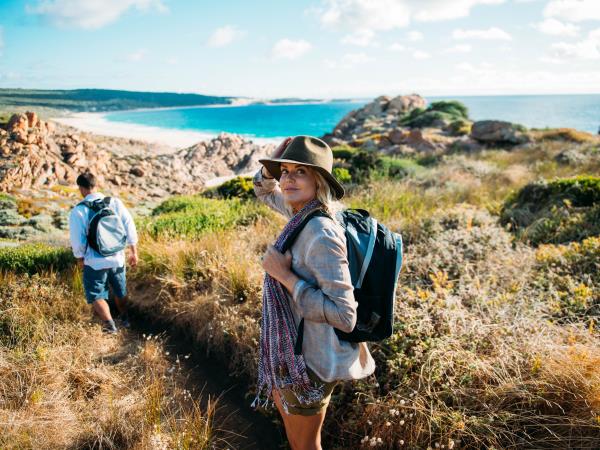 Walk into luxury in Australia's Margaret River region
From AU $1990 - AU $2290 4 days excluding flights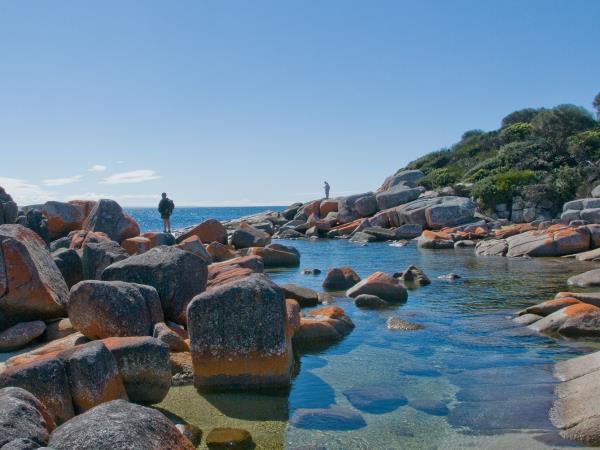 Authentic Eco tours on Tasmania's stunning East Coast
From AU $1300 5 days excluding flights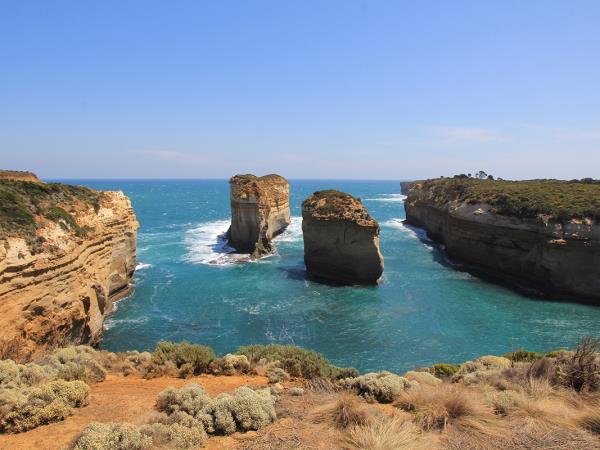 An Inn-to-Inn accommodated walking holiday
From AU $1775 - AU $1995 5 days excluding flights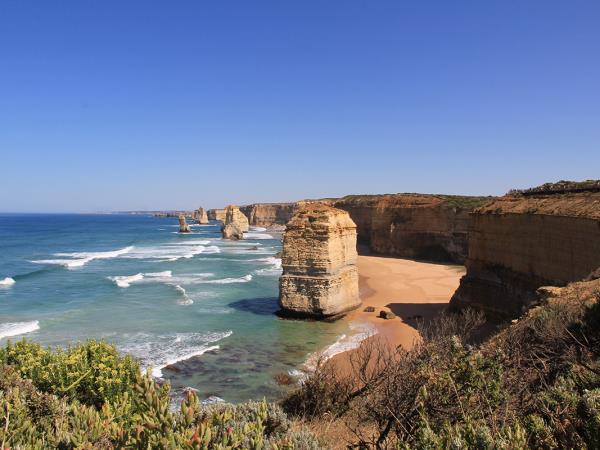 Walk the famous Great Ocean Walk in Australia
From AU $2595 - AU $2695 7 days excluding flights