"Trek through the rarely visited Khangai Mountains, accompanied by a local herder, with homestays, too – this (very) small group trip is a unique introduction to rural Mongolia life."
Highlights
Ulaan Baatar walking tour | Khogno Khan Nature Reserve in Central Heartland | Khangai Mountains | homestay with retired herder near Suman River | Terkhiin Tsagaan Nuur National Park | seven-day wilderness trek | stay with herders in Orkhon River Valley
Description of Mongolia wilderness trekking holiday, Khangai Mountains
Trekking holidays in Mongolia tend to head west, to Altai Tavan Bogd or the Kharkhiraa circuit. Both areas are really beautiful, and we like to go here, too, but because everyone else is selling the Altai as being really remote and off the beaten track, it's actually becoming a little bit busy.

So we like to introduce visitors to the wild landscapes of the Khangai Mountains. This is our favourite trekking region. It's one of the three main mountainous areas of Mongolia, along with the Altai and the Khentii, but as everyone else seems to pass it by it's beautifully quiet. We have been running trekking holidays here for seven years and are yet so meet another person, apart from the odd Mongolian nomad once!

This 16-day adventure begins by travelling slowly west towards the Khangai, enjoying the diverse landscapes along the way, before beginning a seven-day trek into the wilderness to the north of Terkhiin Tsagaan Nuur National Park. This is an area of wilderness, with jagged mountains, alpine lakes, wildflower meadows, river valleys and the southern-forested fringes of the Siberian Taiga.

There are no formal walking routes around this area, but that is why trekking in the Khangai is so glorious. It's just you, your trek guide and the chance to explore in any direction you choose. Our Terkhiin Tsagaan Nuur trek is led by Monkhoo, who together with his family, herds livestock in the region and knows this area intimately. When you have finished your trek, Monkhoo and his family will be your host in their traditional ger, so you'll get a genuine insight into the nomad, traditional life of this region. This is the chance to experience Mongolia at its most wild.

We are a very small holiday provider and supporting local life is at the core of our philosophy. It's also central to each experience we offer. Supporting the rural communities through which we travel, working directly with them and accessing their local knowledge leads to a more personal style of holiday for you. We make sure the itineraries provide variety, are flexible and will help you to get under the skin of this wonderful country, to experience the real local Mongolia. All the images shown of this holiday were taken by our guests and this is the beautiful Mongolia you'll be able to experience, too!

Our team has been working together in Mongolia for over 11 years now, and consists entirely of Mongolians with just one westerner. We research, design and operate every detail of the holidays we offer, working independently. We don't follow the typical stereotypes of a tour company. We have nothing to do with big groups, must-sees or all-inclusive packages. Our itineraries provide lots of variety and allow you to get beneath the skin of Mongolia and experience its landscapes and local life. This is a small group trip with deliberately small numbers (max six people), but we can also arrange it as a private holiday, adapted to your interests, budget and timings.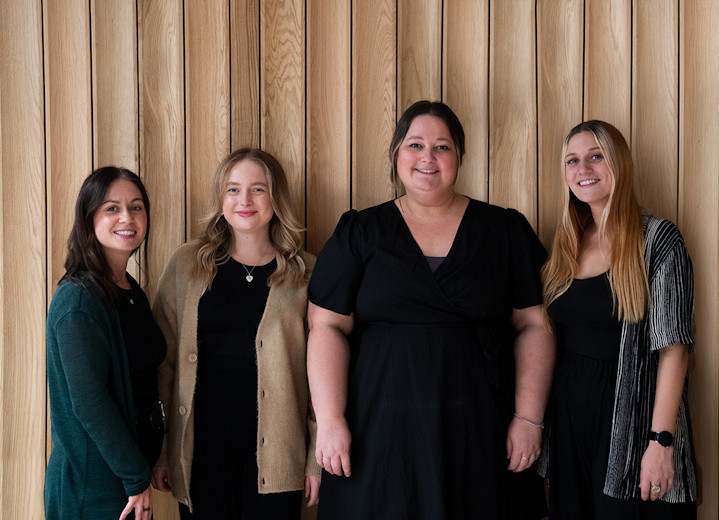 Responsible tourism
Responsible tourism: Mongolia wilderness trekking holiday, Khangai Mountains
Environment
Always a tricky one this. We can promise you the world but how do we prove it? Responsible, sustainable or ethical travel - in recent years, it has developed many labels and is now a widely-used selling tool in the tourism industry. But, what does it mean? Although there is no real clear definition, it has to be more than ensuring that we collect all of our rubbish, asking before taking a photograph or being aware of the cultural norms. That's what we should be automatically doing anyway.
Below are some of the elements of my responsible travel philosophy for our Wilderness Trails itinerary where we can show real evidence of our practise.
Taking A Road Trip
A majority of visitors who visit Mongolia fly to their area of choice, However, most of the guests have heard my philosophy behind our 'road trips' - that flying from place to place gives you no context of location, no real experience of the country or the lives of the people in-between. Taking a domestic flight also adds significantly to your carbon footprint (which will be big enough having flown to Mongolia!). That's why my Wilderness Trails trip focuses on travelling across country - it slows you down and gives you time to experience the 'places in between', the places and communities not actually mentioned in the guidebooks.
Group Size
Unlike a majority of the larger tour companies, where small group travel can mean being in a group of up to 12-18 people, when I say small group travel this is what I mean. Our group size on this trip has been kept small - a maximum of six. This means that experiences during this itinerary become more personal and authentic for you. We are not an overwhelming presence - on the local communities or the local environment.
Waste
The disposal of rubbish is a major issue in Mongolia - especially with plastic. As part of my Responsible Travel ethos I pay a local Mongolian NGO (Mongolian Quilting Centre) to make fabric tote bags for our guests which we hand out for free as a welcome pack at the start of each trip. This is a souvenir for our guests but it also helps to support the project and helps us to cut down on the waste we produce. As part of your Mongolia experience, you will also receive such a tote bag.
Also, you can book knowing that we finance our own three-day rubbish collection at Terkhiin Tsagaan Nuur National Park. Arranged through the local community and protected area rangers, we have been organising this event for the previous two years.
Our itineraries and departures
My philosophy is to have a limited amount of departures for each of our itineraries. We also do not concentrate specifically on one area.
Mongolia is a country of incredibly diverse yet fragile ecosystems. By limiting our presence in certain areas, we help to preserve and protect and help to avoid the area changing environmentally due to repeated and extended exposure to tourism.
Yes we visit areas where tourism has become more concentrated in Mongolia but we only offer one departure of our Wilderness Trails and this itinerary also incorporates areas that are not necessarily considered 'highlights' by other tour companies or the guidebooks. Wherever we visit, supporting local is at the heart of what we do and at the centre of each experience we offer. By not focusing on one area, it also means that we help to support communities that might not otherwise benefit from the tourism industry.
Our trips also focus on 21st Century Mongolia - yes, you'll get to experience the traditional way of life but at the same time gain an overview as what it means to be Mongolian in 21st Century Mongolia.
The people we work with are 'real' people. Not tourism professionals. You'll meet people from Ulaanbaatar, you'll meet herders, you'll meet Mongolians that live in the provincial centres as well as the smaller town and rural communities. They are all Mongolians. Take time out to meet them.
Community
Trekking
For all of our treks we use local herders for the logistics - to act as trek guides and also to provide the pack animals. We go directly to the families rather than using an agency or a local guesthouse as this means the individual herding families benefit from the full payment. For our Wilderness Trails trip, we work with the Tomorbat and Monkhoo families located in the Khangai. We are very aware that they herders and real people with real lives to lead and their livestock work must come first. This means we make sure that the departure date of the trekking itinerary fits in with their own schedule. At no point do we ask the families to change their way of life for our/your own benefit. We also publish our 'trekking guidelines' so our guests know what to expect in advance from their trekking experience.
Ulaanbaatar
You'll start off in Mongolia's capital city. Read a guidebook or a travel forum and frequently Ulaanbaatar is overlooked. But, it's home to roughly 45% of Mongolia's population and this alone means that it should be experienced. We don't offer a tour of museums or souvenir shops but a day spent walking through the local areas of the city. What's it like to live there? What kind of communities exist? What are the challenges? My aim is that you experience all aspects of Mongolian culture - rather than just those highlighted by guidebooks.
Cultural Impact
My small company is not a 'world specialist'; we concentrate on the country we know and love – Mongolia. We research, design and operate each itinerary ourselves and do not source our itineraries from other agents.
Supporting local is at the heart of what we do. Part of this philosophy is that we used ger accommodation provided by the Mongolian families. At no point have we ever rocked up and demanded accommodation. Our relationships with the families we work with are genuine - forged over time and with plenty of tea.
Families offer ger accommodation to help supplement their income. Most are small rural businesses providing extra accommodation. Some accommodation is offered by herders, some is offered by 'retired' herders who no longer migrate, some by families that live in small town communities and some by families that own small ger camp businesses. By using this form of accommodation it provides you with a more genuine insight in to the real way of life in Mongolia and it benefits the local communities through which we are travelling.
However, these are real people with real lives to lead and at no point do we ask the families to change their way of life for our/your own benefit or comfort. If they don't have a shower, neither will you! (Don't panic!…see below!). We ask our guests to try and embrace (!) and enjoy any differences that they come across in Mongolia. Experiencing the differences is all part of any trip and makes it a more authentic and positive holiday for you and a more respectful and enjoyable experience for the locals as well.
One example of this is our use of the local town shower houses. Very few families have access to running water from a tap. We do as the locals do and use the local town shower houses such as the one in Kharkhorin. They're a great way to meet members of the local community but it also means we do not put too much pressure on local resources. In the words of author Jack Weatherford in Genghis Khan and the Making of the Modern World – 'Compared to the difficulty of daily life for the herders, living permanently in those areas, ours were only the smallest of irritations.'
Popular similar holidays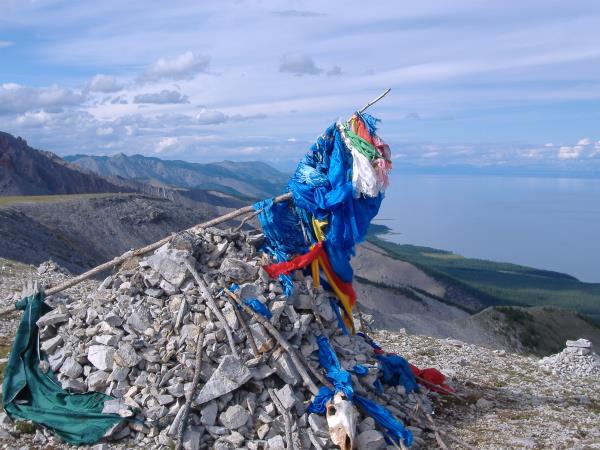 Off the beaten track adventure through spectacular Mongolia
From US $3070 23 days excluding flights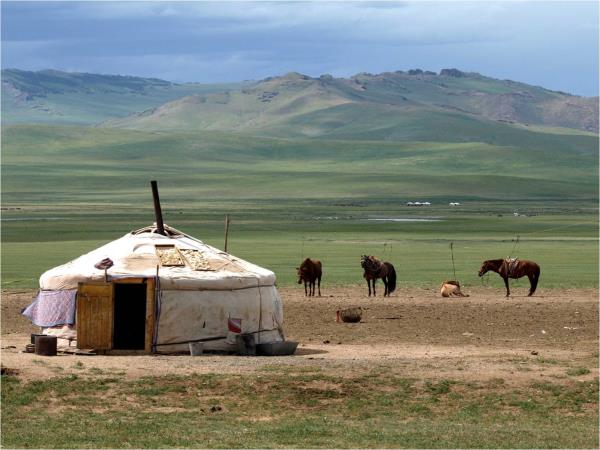 An insight into local life in spring time Mongolia
From US $2500 14 days excluding flights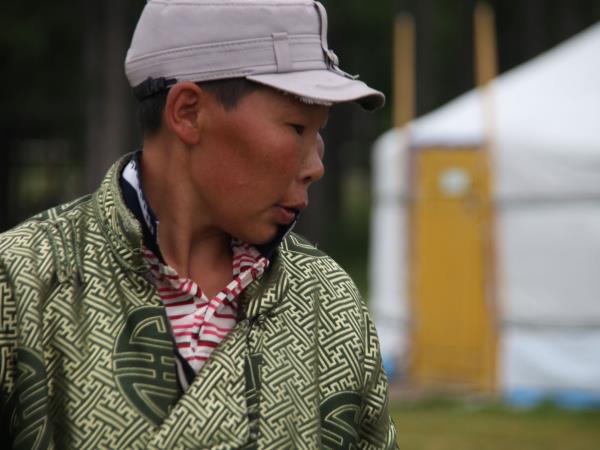 Summer time trekking and Naadam adventure through Mongolia
From US $2450 - US $3640 16 days excluding flights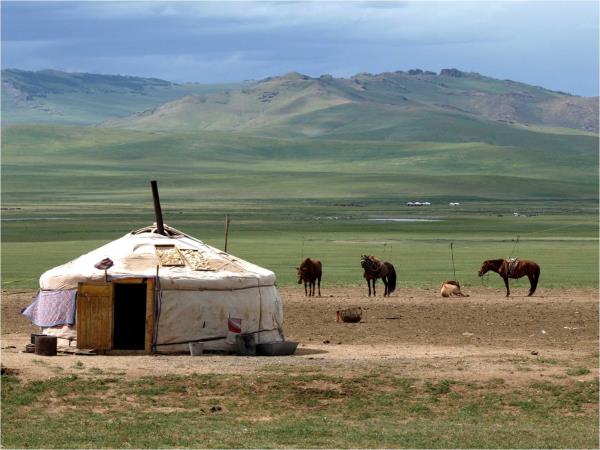 Slow trip of discovery highlighting local life in Mongolia
From US $3300 15 days excluding flights