"The Chiltern Hills are perfect for a short, self guided walking break, through rolling downland, beech woods and villages, with red kites soaring above."
Highlights
Self guided walking | two full day and one half day walk | Chilterns Area of Outstanding Natural Beauty | Coombe Hill | Wendover | Ridgeway | Ellesborough | Radnage | Bledlow | Icknield Way | Chinnor Hill | full route notes | commentaries on features of interest | OS map & map case | recommendations for lunch | nature guide | quality accommodation
Description of Self guided walking short break, Chiltern Hills
Enjoy two days exploring the Chilterns Area of Outstanding Natural Beauty, on this self guided walking short break in the Children Hills. There is wonderful walking here at any time of year. The gently rolling chalk downland is noted for red kites circling overhead and, depending on the season, carpets of wild flowers while magnificent beech trees clothe the woodlands. In the valleys, charming old villages nestle around medieval churches.

Enjoy relaxed, varied, carefully designed self guided walks in some of England's finest landscapes, with the peace of mind that comes from knowing that routes have been thoroughly researched by us. We include a marked-up Ordnance Survey map in your pack with a waterproof map case, and also comprehensive background commentaries highlighting features of special interest, natural and manmade, to provide an insight into the area's history, culture and habitats. Self guided walking gives you the freedom to walk at your own pace and take as long as you like over lunch, and we recommend good, traditional country pubs.

The routes are suitable if you are reasonably fit and able to walk around 8 miles (13 km) on varied terrain for up to 5 hours, interspersed with short stops to read commentaries and a longer break for lunch. As the name implies, hills are to be expected with ascents and descents on both days. Stay at a wonderful old inn full of quintessential English charm in the heart of the Buckinghamshire countryside.

Day-by-day itinerary
| | |
| --- | --- |
| Day 1: | Settle in at your country inn and enjoy a memorable dinner at the Three Horseshoe's highly-acclaimed restaurant. |
| Day 2: | Following a short drive set off on one of the great classic walks of the Chilterns. This includes the National Trust's Coombe Hill at 850 ft, one of the highest points in the Chilterns, many delightful woodlands and the lovely village of Wendover. The undulating route passes Chequers, the Prime Minster's country residence, before descending into the charming small town of Wendover for lunch. Here there is time to explore and visit the local shops. After lunch stride out along the ancient and famous Ridgeway, marvelling at breathtaking views which unfold over the Vale of Aylesbury below, arguably the best views in the entire Chiltern Hills. Here, in clear weather, the line of the Cotswolds is clearly visible as well as the Chiltern escarpment which stretches all the way to Ivinghoe Beacon and Beacon Hill. Finally descend to Ellesborough, a pretty village with its distinctive church tower, to your awaiting transport for a short ride back to all the creature comforts of your country inn. (8 miles or 13 km of moderate walking) |
| Day 3: | Setting off from tiny Radnage you may like to visit its medieval church, for centuries the centre of village life. Traverse Bledlow Ridge criss-crossed with particularly scenic footpaths, to climb Lodge Hill. Isolated and magnificent, this is a jewel among hills with views stretching to far distant horizons. Today's walk takes you to the perfect English village of Bledlow for lunch. There, in one of the most attractive villages of the Chlterns, you'll find an 18th-century manor house and Norman church nestling at the bottom of the Chiltern scarp. After lunch you will join the ancient Icknield Way built by the Romans and cross Chinnor Hill, dotted with burial mounds dating back to the Bronze Age. There is a distinct feeling of remoteness on this peaceful walk as you cross grassy hillsides admiring views, watching red kite circling above. The terrain is hilly, but not particularly strenuous. You cross classic Chilterns landscapes of rolling hills, beech woods and dry valleys with superb views throughout. Finally descend into Radnage, the perfect end to a perfect walk. (8 miles or 13 km moderate walking) |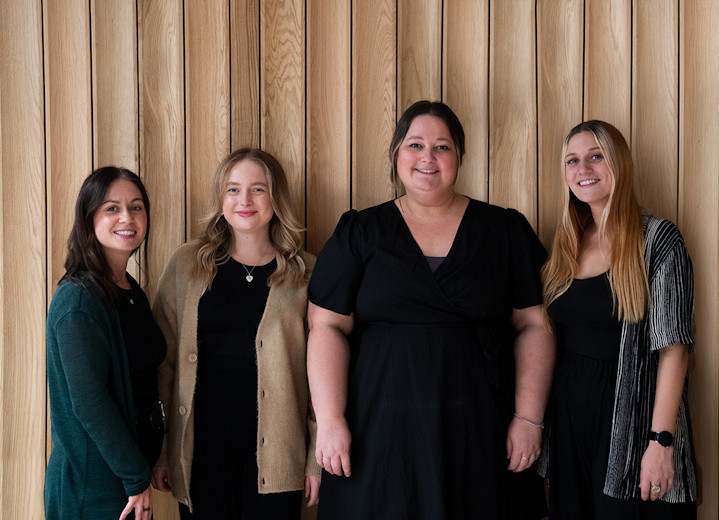 Departure information
This trip can be tailor made throughout the year to suit your requirements
Responsible tourism
Responsible tourism: Self guided walking short break, Chiltern Hills
Environment
By encouraging walking, the least carbon intensive way to travel, the environmental impact of our walking holidays is kept to a minimum. Where it is necessary to travel by means other than on foot, we encourage the use of public transport wherever possible. We provide our clients travelling to Radnage with details of public transport and generally around one third of our clients choose to travel by train from London. On this particular walking weekend, we use a local taxi firm to transport the walkers to and from the walk on one day; on the other day they are able to walk direct from their accommodation. We aim to balance the environmental impact of travelling with the immense benefits sustainable tourism can bring to rural destinations and to local economies such as those in the Chilterns.
In our small office we recycle as much as possible, in particular paper, cardboard, ink cartridges. We are constantly alert to ways in which we can improve our recycling practices. We purchase recycled printer cartridges, paper, envelopes, labels, pens etc. We reduce energy use through our 'switch it off' campaigns, turning off printers, photocopiers, computers, battery chargers and transformers, and personal gadgets at the end of each day. We further conserve energy by avoiding the use of 'screen savers' on our computers. We use only energy-efficient bulbs and opt for low-energy appliances wherever possible. We are meticulous in conserving water and during winter months cut our annual CO2 emissions by maintaining heating thermostats at the lowest comfortable setting, preferring to wear extra layers rather then turn up the thermostat. We discourage the use of disposable plastic bottles in the countryside, instead promoting the use of water bottles manufactured by companies such as Sigg.
It has been our policy for some years now to avoid printing unless it is absolutely necessary. We do not print brochures or other promotional material, preferring instead to keep our customers informed electronically via email, electronic newsletters and our website. PDF's are available for printing from our website for individuals requiring printed information. We do not send out paper invoices unless specifically requested by a customer, for example in the case of a cancellation. Instead we encourage our clients to remit their payments to us electronically via PayPal or by bank transfer.
Community
We endeavour to balance the environmental impact of travelling with the benefits that sustainable tourism brings to the local economy. In choosing to stay at the Three Horseshoes, we are patronising an establishment which employs its staff from the local rural community. We work closely with the hotel management to ensure the smooth running of the weekend break and to pave the way for future visits in subsequent years. We understand from hotel management that the hotel's restaurant serves meals made largely from locally grown produce. With regard to lunch stops, an important feature of our walks, we patronise local rural pubs who likewise employ local staff and use local farm produce. In these ways, our visits benefit the local economy. To cite a further example: in the village of Wendover, where we stop on one occasion for lunch, our clients as a matter of course visit local shops, meet and talk to local people while at the same time making various small purchases. One lady got into a conversation with a shopkeeper who told her about the threat of the high speed train that is being planned to cut through the Chilterns: she returned to London to campaign against it.
Bringing people to a new region, arranging their accommodation, dinner, bed and breakfast, transporting them from place to place, walking the ancient footpaths, visiting their pubs and teaching through carefully researched commentaries something about the area's rich history, culture and folk law, has the effect of giving people a sense of community with the place. People often return on their own or with friends, stay at the same hotel or inn, visit the same pubs and renew their sense of being at one with the beautiful Chiltern countryside.
Landscape
We provide carefully-researched and crafted walks in the special landscapes of the UK, promoting appreciation, respect and enjoyment of the countryside through informative commentaries. These commentaries relate to history, rural life and traditions, flora and fauna, geology and literature.
Our Saturday walk, a Chiltern's classic, incorporates the National Trust's Coombe Hill. Our clients learn how, at 850 ft, this is one of the highest points on the Chilterns. We describe the views to be seen over the Vale of Aylesbury from this high point and our walkers always enjoy seeing the distant route they took earlier in the walk. The Boer War memorial on Coombe Hill is the topic of another short talk. Our route later passes Chequers, the Prime Minster's country residence, where we explain something of the history of the house and as we cross Victory Drive, we refer to Churchill's contribution.
In Wendover, before breaking for lunch, we outline a little of its history, drawing attention to some of the fine old cottages and Georgian houses lining the street. Approaching Bascombe Hill there is a stop to explain about the chalk downland turf and archeological features such as earthworks still visible on the hill. Since much of today's walk is on The Ridgeway, we talk about the National Trail, its history and its significance today. There are also some literary references including lines by Rupert Brook on 'The Chilterns'.
The Sunday walk starts at the English village of Bledlow, complete with an 18th-century manor house and Norman church. Today our walkers pass chalk pits on the route, an opportunity to refer to the importance of chalk to past economies in the same way as the Chiltern's beechwoods were economically important in supplying hardwood for furniture. The topic of geology is also very relevant to this weekend's walks and helps to explain how the land has been shaped in the past. In the village of Bledlow our clients see evidence of barrows and beech woods and dry valleys also feature on this walk. We refer to the works of a local poet, Michael Brenan, writing about the soothing power of nature, and also to the works of that great nature poet, John Clare.
The countryside of the Chilterns is an inspiration to all who visit and walk in it and our clients are unfailingly impressed by its beauty.
Popular similar holidays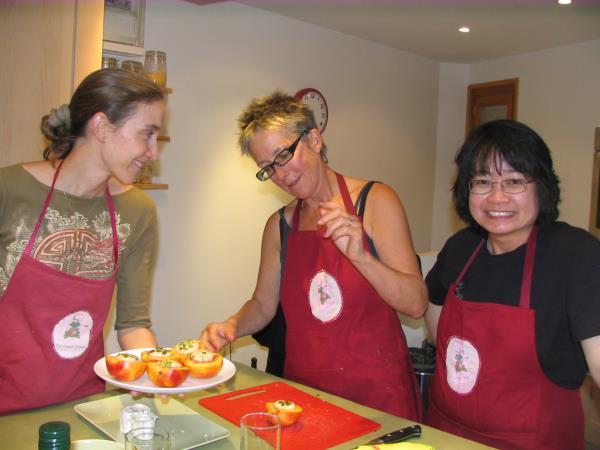 Experience real French culture and get off the beaten track
From €510 - €780 4 days excluding flights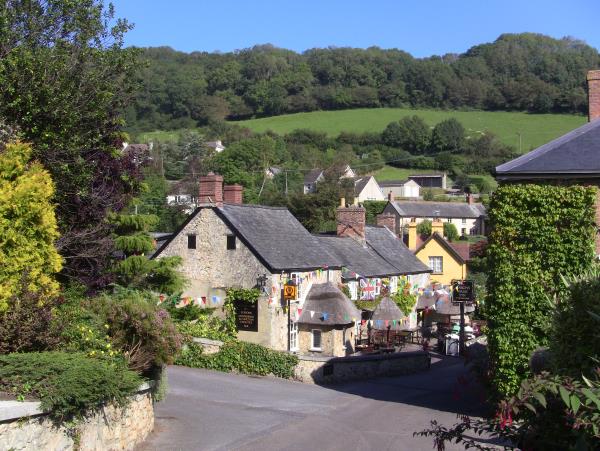 Splendid walking on East Devon's outstanding coastal path
From £241 - £271 3 days excluding flights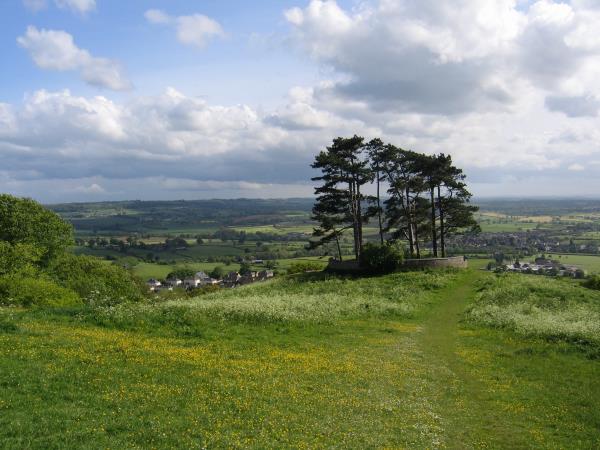 Walking in the beautiful English Oxfordshire Cotswolds
From £221 - £250 5 days excluding flights
Self guided walking between the Dartmoor and Exmoor National Parks
From £269 - £639 3 days excluding flights