"A ten day wonderfully hands-on tour of Japan. Try out rice planting and cooking, drumming and pottery, as well as visiting many of the iconic cultural sites."
Highlights
Osaka| Asuka | Kintetsu Railway | Rice planting or harvesting | Cookery lesson | Wadaiko drumming lesson | Kobe | Nunobiki Waterfall | Kayabuki or roof thatching lesson | Castle town of Sasayama | Old Tamba Pottery Museum | Hozu River trip | Kyoto | Fushimi Inari Grand Shrine | Paper lantern making
Description of Japan tour, village traditions
Starting in Osaka, this holiday is about really engaging with Japanese people, artisans and artists, farmers and foodies, as we travel around some of its rural and also urban heritage highlights. In Asuka we try our hand at rice planting or harvesting, depending on the season. Rice is about so much more than farming in Japan but, as the staple food, it is considered a gift from the Shinto deities. Working the paddy fields is, therefore, almost ritualistic. Similarly spiritual is the art of Japanese drumming, or wadaiko which we will also experience on this trip.

Staying in traditional Japanese homes, we learn some cooking skills one day, and ancient roof thatching skills on another. Known as kayabuki, this is still considered an art form in Japan and efforts are being made to preserve these extraordinary skills. Urban visits include Sasayama, with its magnificent castle from the Edo Period, and also Kyoto which is packed with magnificent cultural and historical sites. See it from a different perspective on a trip down the Hozu River and also learning how to make traditional lanterns with a local artist . But also dip into the more traditional visitor itinerary when seeing the iconic Fushimi Inari Grand Shrine. It has to be seen to be believed.
Day-by-day itinerary
| | |
| --- | --- |
| Day 1: | Our trip starts in Osaka, and after checking into the hotel in the city centre, we will all gather to meet the group and leader, followed by a dinner, the first of many deliciously memorable Japanese meals. . |
| Day 2: | The first of three days in Asuka, which we travel to by train. We take in this small, rural region, which was once capital of Japan. Consequently one of Japanís historic eras (538-710) was named after it. Highlights in Asuka today include Asuka-dera Temple, the first Buddhist temple of this size in the country as well as Asukaniimasu Shrine where people pray for marital harmony. Staying in local minshuku, family run lodgings, you will experience your first locally-made meal, which is always a treat. |
| Day 3: | After sampling some of Japanís staple foods last night, we help plant it or harvest it, depending on the season. A wonderful experience as rice and paddy fields are both fundamental to Japanese culture, and rice is considered a spiritual food. The experience of planting or picking by hand certainly is something unique on this holiday that is all about village life and traditions. |
| Day 4: | From working in the rice paddy fields to learning how to cook it: we spend the morning learning how to cook rice and other local specialities with women from the village where we are staying. Still very much the womenís role in rural Japan, the men get a chance to show off some of their skills later in the day, with a Wadaiko, or Japanese drumming workshop. We learn from some of the regionís masters, a local drumming group that has played all around the world. |
| Day 5: | Travelling by train to Kobe, this is one of Japanís most interesting, historic cities, a port that was almost completely rebuilt after a fatal earthquake of 1995. Consequently it has won UNESCO Design recognition. One of the city highlights is the Nunobiki Waterfall that gushes away just behind the main station where we arrive. Another highlight of Kobe is area of Kitano, at the foot of the Rokko mountains, with elegant merchantsí mansions that werenít flattened by the earthquakes - there's plenty of stylish Japanese shopping to be done here too. |
| Day 6: | We start our day in the north of Kobe to learn the local, traditional skill of thatching, known as Kayabuki. Working with an artisan who is wholly committed to conserving this as a regional craft. We will then transfer by train to Sasayama, famous for its castle dating back to the Edo period. We will spend two nights in this beautiful, ancient town. |
| Day 7: | Strolling around Sasayama we visit not only its castle, but also areas where samurai and wealthy merchants lived, as this town was once a vital link for trade traffic on the San-in-do highway in Edo times. Other cultural gems include the famous Tamba Pottery, still considered one of the finest in Japan. |
| Day 8: | Moving on to the town of Kameoka, and our luggage having been sent on ahead to Kyoto, we take a stunning river trip through ravines and luscious mountain scenery along the Hozu River, an ancient transport artery that takes us all the way to Arashiyama in Kyoto. This Kyoto riverside suburb, resplendent with bamboo forests, is also famous for the UNESCO Tenryu-ji Temple. |
| Day 9: | This morning we will visit one of Japanís most iconic and impressive sacred sites, the Fushimi Inari Grand Shrine, in Kyoto at the foot of Inari Mountain. You can follow a trail from the shrine for about 4km up the mountain, passing many small shrines along the way. Although we wonít go all the way to the top, as we want to take some time exploring the ancient capital of Kyoto itself. The perfect farewell is in a Japanese lantern workshop where we learn the skills involved in making the perfect souvenir. And then, of course, every day must finish with a fine Japanese feast. |
| Day 10: | Breakfast at the hotel with guests making their own way to the airport, with advice given by the tour guide on your best route, which is very straightforward. |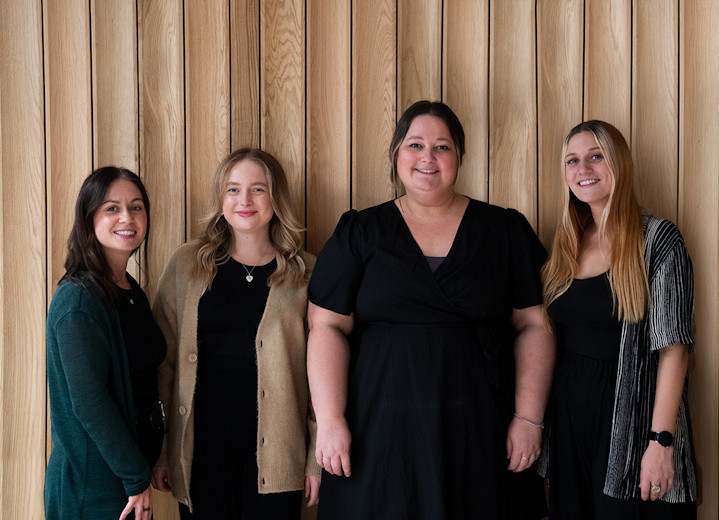 Responsible tourism
Responsible tourism: Japan tour, village traditions
Environment
This area has relied in the past on public works projects financed by central government, which have often been the source of much environmental degradation in Japan. The introduction of rural tourism here will bring a welcome alternative source of revenue and mean that the environment can be protected at a local level.
We have a policy of 'leave no trace' when visiting rural areas such as Asuka. We only use established walking trails to limit damage to vegetation, all rubbish is removed, and the taking of any plants, rocks, etc. is discouraged. We use public transport as much as possible to lessen the environmental impact of this tour - for example on the Japanese bullet trains.
We stay in local, environmentally friendly accommodation along the way - for example tatami-mat rooms in traditional minshuku inns. Food is locally sourced and provided - and guests have the opportunity to experience local food production themselves in the rice fields of Asuka.
We also make a donation for each customer to the Nature Conservation Society of Japan and the Japan National Trust, organisations which help protect the nature and also architectural heritage of Japan.
Community
This tour is part of a new trend in rural tourism in Japan, supporting small, family-run inns and guesthouses in small towns and villages where there are few work opportunities. In contrast to the most widespread form of tourism here - large groups visiting impersonal concrete hotels - our tours go off the main tourist trail. As well as bringing revenue to these areas, demonstrating the tourist potential of these destinations encourages local people to take pride in and conserve their areas and their older, traditionally constructed buildings.
The presence of a Japanese-speaking tour leader makes a big difference in cultural interaction; it allows for communication between the visitors and local people and lessens the possibility of minor cultural gaffes by foreigners that might otherwise create nervousness on the part of local people about hosting foreign guests.
Our local guides spend a huge amount of time and effort explaining to our clients about local customs and etiquette, so that our clients can interract appropriately with the local community. Japanese culture can feel extremely unfamiliar and habits which we might be second-nature to us (such as blowing our nose) can seem rude to the Japanese. Our pre-departure literature alerts our clients to ways they can avoid giving unintended offence.
The tour introduces clients to the cultural heritage of an area which has a history going back centuries, but has perhaps not been fully appreciated in recent decades. Along the way guests have the opportunity to help experience Japanese culture first hand by harvesting rice in Asuka, getting to grips with Kayabuki (Japanese traditional roof-thatching using pampass grass, reeds and other materials) in Kobe and visiting a small paper lantern studio in Kyoto.
Small group tourism encourages young people who would otherwise leave to find work in the cities to stay and start locally, creating small-scale sustainable enterprises that cater to visitors. We try to avoid the destinations that cater to mass-market tourism, taking our guest to the lesser-known but if not more rewarding places that larger tour companies tend to avoid due to their unsuitability for large groups. This means our clients money will end up in small community that may have little in the way of work for its young people.
Popular similar holidays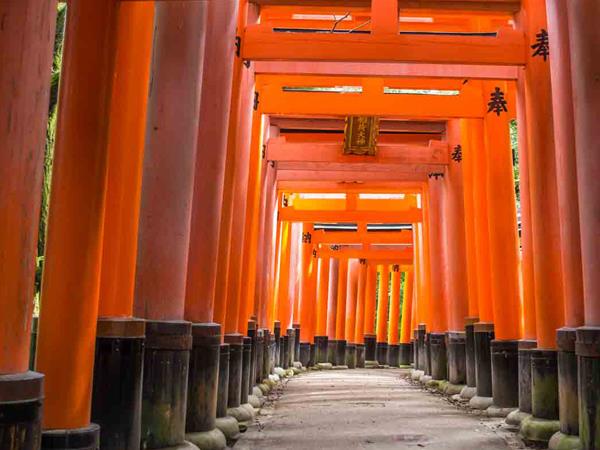 9 night classic Japan trip: Tokyo, Fuji, Kyoto
From £1690 10 days excluding flights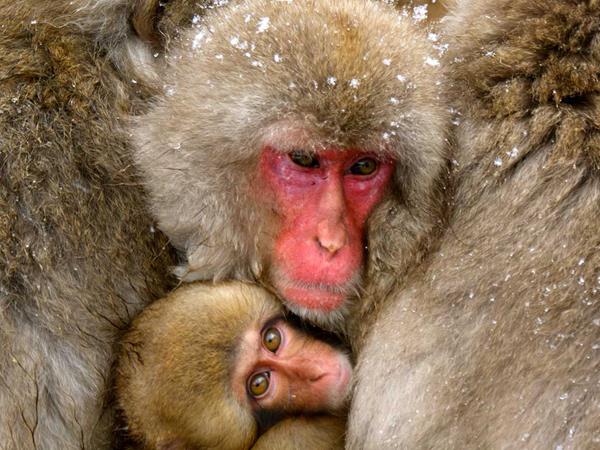 Whistlestop Japan highlights with an expert tour leader
From £2475 - £2675 14 days excluding flights
Japan's classic sights on a shoestring
From £920 8 days excluding flights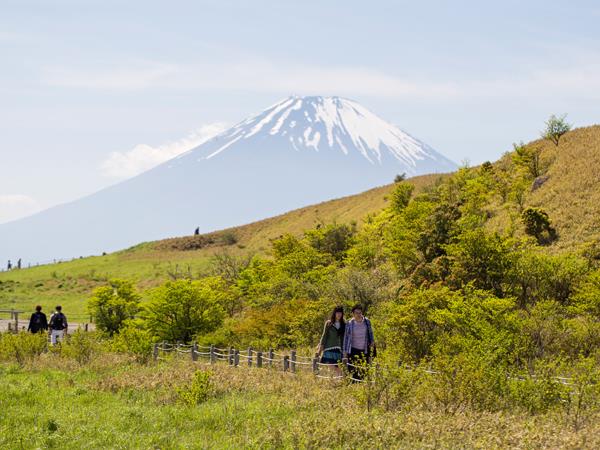 Japan's must-see cities and beautiful, rural countryside
From £3495 - £3775 14 days excluding flights