"Whether a beginner or experienced photographer, this tour will leave you captivated by Burma's rich landscapes, ruined cities, glorious temples and bustling street-life. "
Highlights
Yangon | Rangoon circular line | Mandalay | Ruined City of Ava | U Bein Bridge | Photography workshops | Mingunt | Irrawaddy river boat trip | Bagan, including sunrise and sunsets| Pindaya Cave Temples | Inle Lake | Opportunity for winery visit | Local villages and markets a plenty
Description of Burma photography tour
Burma is bursting with photographic opportunities and has inspired creative artists for many years. Rudyard Kipling was one such artist who put his thoughts into words rather than images and described Burma/Myanmar as "Quite unlike any land you know about". Thanks to its timeless quality, Burma still proffers unique cultural and natural heritage, opening up a world that photographers can't get enough of.

This two week photography tour is led by leading travel photographer, Gary Latham. He will take you on a journey through the country's different eras and architectural influences. Such as Burma's colonial era, the shimmering and spectacular Shwedagon Pagoda, the culturally rich city of Mandalay as well as the chance to visit many villages and markets. Other photographic highlights include the thousands of temples and pagodas of Bagan peeking above the trees and mist, seemingly going on forever. Or Lake Inle, with its stilt house villages, floating markets and incredible 'leg rowing' fishermen.

On this Burma photography holiday we use all forms of transport to get around, from rickshaw to riding a bike, horse and cart to river cruiser. We create itineraries that help you gain proximity to real Burmese life, meet local people and fully immerse yourself in community events or daily happenings. We welcome photographers with all levels of experience on this tour, from beginners to budding professionals, those seeking technical knowledge or those keen to gain creative inspiration.

Over two weeks, you will have fantastic access to this amazing country. As we travel through this still very traditional country will meet an eclectic mixture of people from different ethnic groups along the way, have a wide array of wonderful culinary experiences and, all the time, be able to capture one of the world's most friendly and welcoming countries through your lens.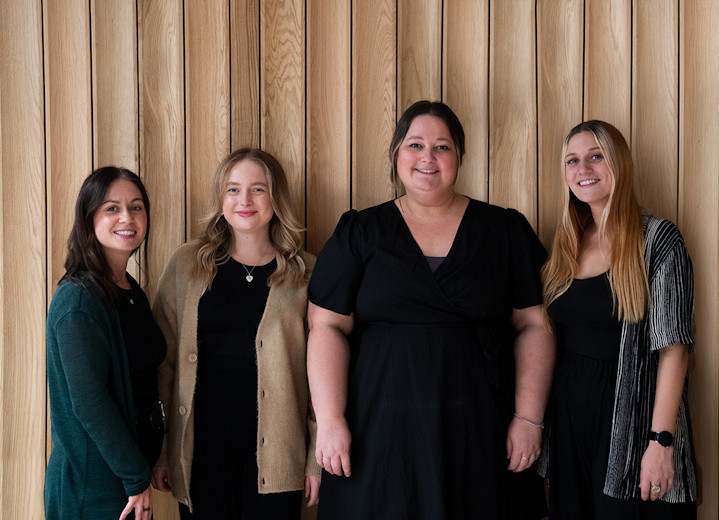 Trip type:
Small Group, max 10 people
Activity level:
Leisurely - moderate
Accomm:
12 nights comfortable hotel
Solos:
Solo Travellers welcome
Included:
Transport, accomm., local guide, photography tuition, listed activities.
Meals:
12 breakfasts, 9 lunches, 2 dinners
Responsible tourism
Responsible tourism: Burma photography tour
Environment
Benefits arise with a small group (max 10) with respect to any nature based activities: hiking, snorkelling, bird watching etc. Not only do smaller groups have less negative impact on the natural environment but, as above, it is easier for a guide to transmit instructions and knowledge. There is also far more chance of spotting birds and wildlife with lower numbers.
If governments see that creating and maintaining National Parks can create revenue, then it is an incentive for them to preserve such areas and create new ones instead of short term gain from logging, plantations etc. And if local communities can see that National Parks, Forest Reserves, Wildlife Sanctuaries etc bring in revenue for local communities and employment for local people then it is an incentive for them to respect such protected areas and participate in tourism schemes.
We therefore feel it is essential to incorporate as many such protected areas into our itineraries as possible – not only to show the scenery and exotic flora and fauna to visitors, but also to encourage authorities and local people to establish and take care of.
Community
Our Images photographic tours, in keeping with our philosophy, emphasise photography that appreciates local people, their cultures and religions, and encourage a positive impact on the places and people we visit.
We have included destinations not usually included in Burma itineraries such as Aung Ban, Kalaw, Pindaya, Pyin U Lwin as well as including less 'touristic' sites such as local markets in the more frequented destinations such as Mandalay and Yangon.
We are also hoping to shortly introduce an extension of our itinerary to Sittwe and Rakhine State.
Experience has shown that our small group sizes offers major benefits in various areas, and is integral to our concept of responsible tourism.
• Socially, small numbers create a much more cohesive group with far less chance of cliques or 'groups within groups' – it's often been described by those who travel with us as "more like a group of friends and not like a tour group at all".
• Service is inevitably improved with a high ratio of guides and tour-leaders to customers and we are able to offer a more personalized service. Information and directions are passed on far more easily and a high level of flexibility can be maintained, which isn't possible with larger groups.
• Transport; we are able to use smaller types of transport as well as making public transport more practical. i.e. pick–up trucks and minibuses instead of large coaches. This has practical as well as ecological benefits
• Restaurants and Accommodation; we use smaller, locally run restaurants and accommodation that larger groups wouldn't be able to do - again another essential element of our tours.
• Interacting with local people; another significant advantage is when visiting local people, villages, tribal groups and so on, a smaller group has far less impact, is far less intimidating and there's a much greater chance of a warm welcome and opportunities for genuine interaction. (No villager is going to invite 16 people in for a cup of tea!)• Nature and the Environment: Similar
Great care has been made to insure that a maximum of expenditure goes to privately owned and local companies, hotels, restaurants etc and a minimum amount to government owned properties such as unavoidable entrance fees to sites such as Bagan, as well as actively endeavouring to avoid places or companies that may be privately owned but have close contacts with the government.
Indeed certain state-run museums and sites we judged non-essential have been deliberately omitted from our itinerary.
Additional specific schemes supported on this itinerary include;
Visits to local handicraft manufacturers and 'cottage industries' in for example Inle and Pindaya.
Visits to local markets
Use of local forms of transport where practical such as cyclos/rickshaws and ox or horse carts.
Visits to hill-tribe villages – Palaung and Danu and a visit to a Palaung school where we are looking at possibilities of material assistance in terms of books, pencils, sports items etc
5 Reviews of Burma photography tour
4 out of 5 stars
---
Reviewed on 07 Feb 2017 by Elspeth Robertson
1. What was the most memorable or exciting part of your holiday?

Difficult to choose.. but Sunrise looking over the ruins of Bagan watching many hot air balloons appear over the horizon.


2. What tips would you give other travellers booking this holiday?

Be prepared for a lot of travelling on many different forms of transport.. This enables the capture on camera of many fabulous images..take lot of sd cards memory for your images and also good back up facilities. Good shoes and warm layers also helpful!


3. Did you feel that your holiday benefited local people, reduced environmental impacts or supported conservation?

I felt the trip was helping to develop tourism in Mayanmar providing local people with employment, and being respectful to the local culture. The impact on the environment is being managed at present.


4. Finally, how would you rate your holiday overall?

I would describe the holiday as a photographic adventure taking in many of the sights of Mayanmar! The accommodation was good standard and trip matched my expectations.
---
Reviewed on 30 Jan 2017 by Linda Bailey
1. What was the most memorable or exciting part of your holiday?

The size and variety of this fabulous country and the warmth of the people plus the food! All great making Myanmar very special.


2. What tips would you give other travellers booking this holiday?

Have dollars to pay hotel bills in out of Yangon. Found it very irritating that they quoted hotel prices in dollar and then converted at disadvantageous rate to their own currency.


3. Did you feel that your holiday benefited local people, reduced environmental impacts or supported conservation?

Certainly good to meet so many locals and see them at work. Impressive too in terms of how hard they work, how resourceful and so skilled.


4. Finally, how would you rate your holiday overall?

Did not match up to hopes from photography tuition point of view but great place full of wonders/delights and photography opportunities. Loved the place.
---
Reviewed on 11 Feb 2016 by David Tiley
1. What was the most memorable or exciting part of your holiday?

Balloon flight over Bagan


2. What tips would you give other travellers booking this holiday?

Bring instant coffee and teabags, most hotels offer prepacked mixture with milk and sugar added


3. Did you feel that your holiday benefited local people, reduced environmental impacts or supported conservation?

The only benefits were the merchants received trade from us, but we all interacted well with the locals.



4. Finally, how would you rate your holiday overall?

Good but would benefit by extending the duration from 10 to 15 days
Read the operator's response here:
We are so pleased that your photographic tour of Burma was a success and hope it
produced many wonderful images as well as memories. We'd love it to be longer, but we
do find that 14 day tours are often the most popular, despite 2 of those days having
to be spent travelling. We are glad you were able to take the opportunity of doing one
of our range of extensions and visit Bago and the Golden Rock.

Interaction with local people is so important on our tours and we do want our
customers and those we visit to be left with positive memories of each other. We
support those local communities by exclusively staying in locally run hotels and guest
houses, eating in local restaurants, using privately owned transport and visiting many
markets. Our Tour Manager is currently identifying a school where she wishes to focus
our support as part of our ongoing commitment to the local community.

Thanks for your comment on the coffee/tea, you obviously enjoy an early morning cuppa
in your room, unfortunately these can be the 3 in 1 type, but hotels offer regular tea
and coffee at breakfast time.
---
Reviewed on 09 Feb 2015 by elizabeth McCormick
1. What was the most memorable or exciting part of your holiday?

Traveling to remote places and visiting villages and watching people in their everyday lives. Our route was well planned by our agent. Also, it was fantastic to be in the company of our excellent small group led by an experienced photographer who showed us many different ways of using light and lenses and who was also relaxed and fun to be with. Our experiences felt real.


2. What tips would you give other travellers booking this holiday?

Read about the country and be well prepared - some of the routes and the food! are demanding on the body. Have a completely open mind. The people of Myanmar are gentle and welcoming, steeped in the Buddhist dharma.Then relax and enjoy this emerging country and be as generous as they are!


3. Did you feel that your holiday benefited local people, reduced environmental impacts or supported conservation?

I do hope so, they really need the sharing of whatever foreigners bring to their country.


4. Finally, how would you rate your holiday overall?

It was a really interesting adventure and we learned a great deal about local life and about photography, a fine combination, and we were lucky enough to have four days relaxing at the beach at the end.
Read the operator's response here:
So pleased that you enjoyed your photography tour so much and that our photographer,
Gary, met up to your expectations. We do everything we can to make sure that our tours
benefit local people and indeed, this was our concern about Burma, and why we delayed
going there for so many years. We very carefully selected our local partner to ensure
they were a private organisation who thought along exactly the same lines as us when it
came to responsible travel. We visit many off the beaten track places and thus take
tourists (and our/your cash) to areas not widely visited. Our genuinely small groups
enable us to select restaurants and guest houses which are locally owned.
---
Reviewed on 29 Nov 2012 by John Martin
1. What was the most memorable or exciting part of your holiday?

Having Nathan Horton on the trip gave a very interesting slant to an already enjoyable holiday. Nathan had a flair for taking the group to places which were not on the tourist trail and this was very much appreciated. His photographic tuition was well worth the premium paid for this service and my photography improved whilst enjoying the country and the people - Boom.


2. What tips would you give other travellers booking this holiday?

Just enjoy it.

One tip is that Nathan does not hike at a leisurely pace and, as a resident of Cambodia, is used to the heat and humidity. Unless you are able bodied (I have a worn knee joint so am not) and reasonably fit (my wife is not), group members might find the pace of hikes somewhat challenging. I would not, personally, categorize the treks as 'Easy' for those of mature years although they are very simple for anyone in their 30s. The categories might make this clearer perhaps.


3. Did you feel that your holiday benefited local people, reduced environmental impacts or supported conservation?

It is difficult to answer this. I did feel that we were able to put money into some local places, such as restaurant and transport services and with donations made to monasteries. However, at Lake Inlay we were herded into very tourist orientated outlets and it was difficult to judge how much the locals benefited from our being there, or whether any money was going into the pockets of better-off entrepreneurs.


4. Finally, how would you rate your holiday overall?

I believe that the Asia Plaza Hotel used on the first and last day of this holiday was sub-standard and provided a very disappointing gateway to each end of the holiday. On each visit we had to get rooms changed and the overall quality was very dismal - although the staff were friendly enough. It was also suggested that the hotel is, or perhaps was, owned by the Junta Government and, if this is true, goes against the ethos of Responsible Travel. In any event, I would have preferred to have paid more for the holiday and stayed in much better accommodation, especially after a long and tiring flight.

The tour, overall, was terrific. It was exactly what I had hoped for although

Read the operator's response here:
We thank John for his comments and are pleased he enjoyed the tour and that his photography improved. Our Images tours are organised along the same lines as our regular tours and have other guest photographers - Gary Latham also leads tours (no idea whether he walks slower than Nathan, but we can ask him to as the tours should be suitable for all). Apologies that the hotel in Rangoon was not up to scratch - we have had difficulties with hotels in Burma as it is an increasingly popular destination, however we have noted John's comments and will endeavour to a different hotel whenever possible.

Lake Inle is touristy as it is one of the most famous destinations in Burma. Like tourist attractions throughout the world, local people try and make some money from selling handicrafts to visitors as well as providing the boats and boat pilots that carry the visitors around.

We try and avoid the least interesting and most blatantly commercial stops even though they are still run by local people and our trips generally include stops to see the following handicrafts; cheroot making, silk weaving, silver making and a Padaung handicraft shop. All are genuine village cottage industries run by locals and employing locals and of course each handicraft manufacturer has a shop attached if visitors want to buy and products. If we don't include such stops, then we are simply photographing the floating villages and local people and leave without the opportunity to contribute any money to the local people and handicraft makers.

---
Popular similar holidays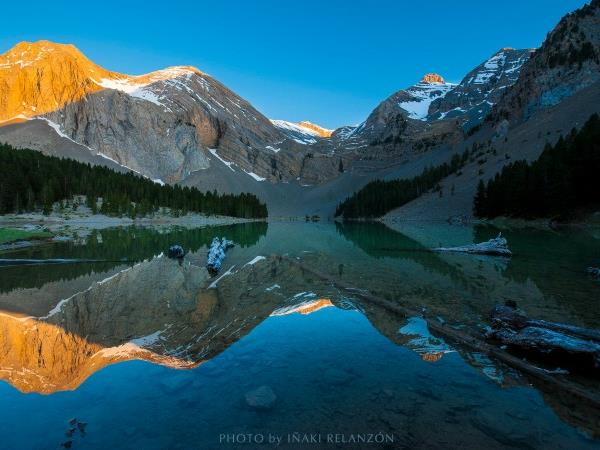 Nature photography holiday in the breathtaking Spanish Pyrenees
From €1495 8 days excluding flights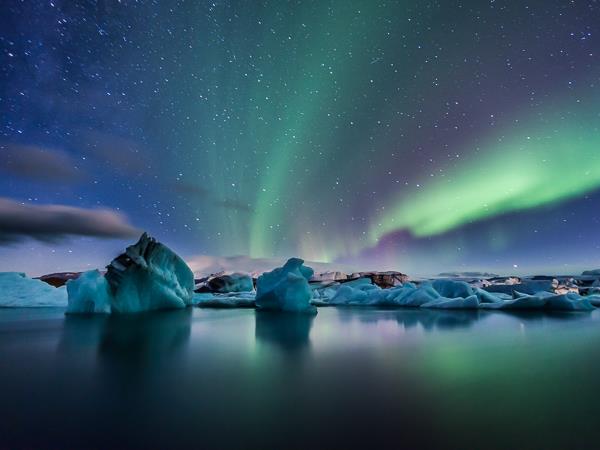 Incredible photographic trip in stunning south/east Iceland
From £2700 8 days excluding flights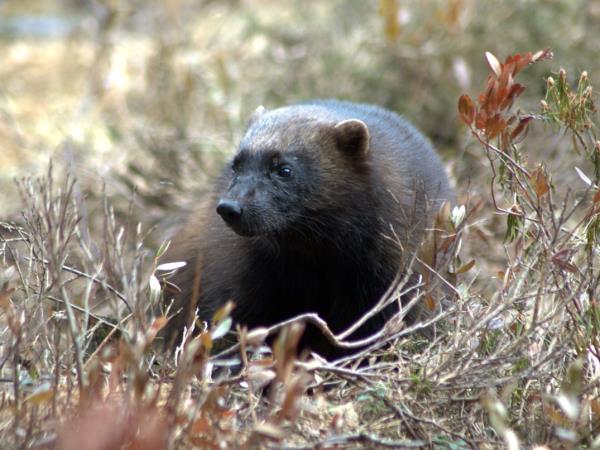 Photograph & watch wild wolverines, a very elusive species
From £1495 5 days excluding flights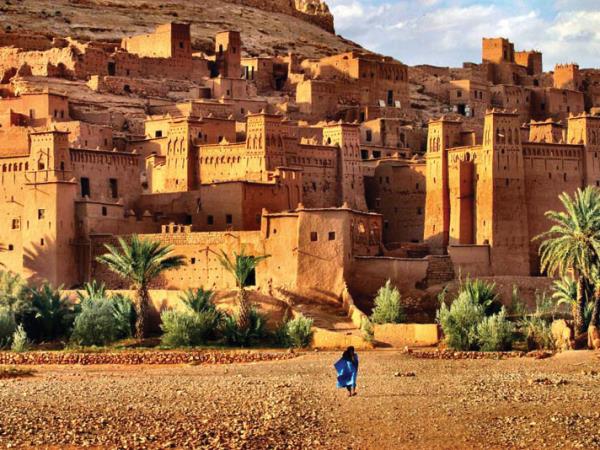 A true Moroccan adventure of Kasbahs, mountains and desert
From £1195 7 days excluding flights