"Two weeks of turtle conservation work on the island of Koh Phra Tong. Working with established project, checking nests, monitoring coasts, all in a tiny bit of heaven."
Highlights
Koh Phra Tong Island | Turtle conservation work | Turtle nest monitoring | Mangrove restoration | All meals included | Leatherback, green and olive ridley turtles
Description of Turtle conservation volunteering in Thailand
Heading off the beaten tourist track can sometimes seem hard in Thailand. If you are looking for a trip that is completely out of the norm for this stunning country, then look no further than this turtle conservation volunteering trip. This important turtle research and conservation programme takes you far off the well trodden trails, and onto some of the most gorgeous stretches of golden sand beaches that the country can offer.

This is the perfect way to enjoy Thailand's culture and beauty, all whilst making a worthy difference on a turtle conservation project. You will be helping a local NGO contribute to an international study into turtle behaviour and nesting patterns, with the aim to inform and understand why these beautiful leatherback, green and olive ridley turtles, which date from the dinosaur age, are currently dying out.

The setting is beautiful: first thing in the morning, as the sun rises over the ocean you walk the golden sand beach, fringed with palm trees, checking for nests that have been laid over night, collecting data on these nests and protecting the eggs from predators. After a good hearty breakfast, you take up position on a lofty headland overlooking the sea, monitoring for turtle activity out at sea. Your afternoon will start with sharing the information that you have gleaned, before you can relax in the perfectly clear glimmering waters- either enjoying some snorkelling, diving, swimming, or even just reading your book on the beach.

There is plenty to do in your free time too- from boat trips to cycles and walks through the forest over the island. Community projects are also encouraged, helping out the kids at the local school with their English, leading beach clear up missions, planting seeds at the mangrove restoration project. There is so much here to get involved in, to make a fantastic holiday with a difference, where you can make a real contribution to a small Thai community on a beautiful island.

Where will I be staying?
You will be staying in local homestays or guest houses, becoming part of the local community. Three meals a day are provided by the local community, of delicious local produce and plenty of delicious fruits.
Day-by-day itinerary
| | |
| --- | --- |
| Day 1: | Arrival day is a Monday. Fly into Phuket before 13.00 for a transfer over to the island of Koh Phra Tong |
| Day 2+: | The volunteer project begins! Get stuck into a variety of activities on this stunning island. You can expect one day off each week. |
| Last day: | Departure day is a Monday. |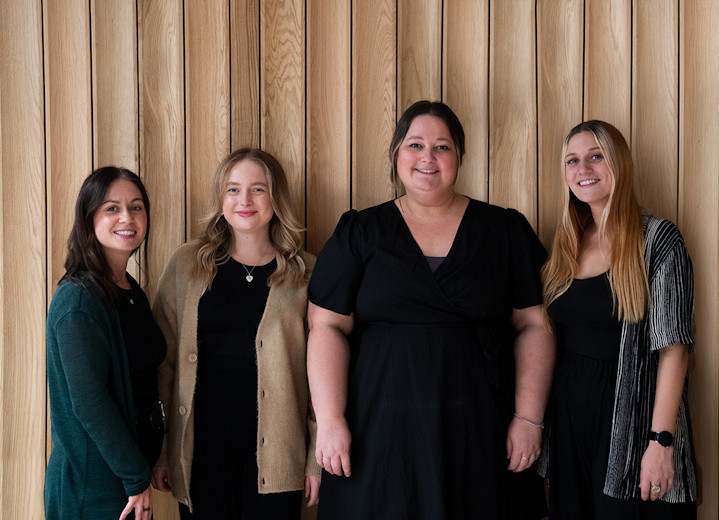 Departure information
This project can be tailor made throughout the year to suit your requirements
Responsible tourism
Responsible tourism: Turtle conservation volunteering in Thailand
Environment
Our placements are designed to immerse you in a different culture, living and working with local people. There's plenty to gain personally from this - but we make sure that the project directly benefits local people and wildlife too.
Wildlife
The threat of extinction for sea turtles is very real. Projects such as this are playing an important role in stemming this decline. You will be working with a well-respected marine conservation and research organization, staffed by biologists and enthusiastic volunteers. The project aims to increase the turtle population, by understanding the reasons why it is in such rapid decline. We also run a mangrove restoration programme, where volunteers help to plant seeds and to clear areas, to allow the mangrove forest to continue to thrive.
Waste
We often run beach clean up missions to help to rid the beaches of waste. This helps to protect the turtle population, but also other marine species. Volunteers are all told to take rubbish home with them, and recycling as encouraged as much as possible. We work with local communities to get schools helping out in the beach clean ups, and educating not to drop litter in the first place.
Environment
Our company is an environmentally responsible one that operates recycling and reusing of waste products. We also offset carbon emissions in our office (gas,electricity, business mileage) and encourage all participants to offset their flight emissions via a carbon offset scheme run in conjunction with Tree Aid.
Participants are advised to use hand wash gel that does not require water. We also advise, during our pre departure course, to take care with water. In many of our destinations, water is precious and expensive.
Community
Meeting local needs
Many in the local community rely on the marine environment for their livelihood (whether through fishing or tourism). The work of charities such as this is essential to safeguard their future. The organisation provides some paid work locally, but has to rely on extra help from volunteers to be able to protect the turtles effectively. As well as protecting the turtles, you will also contribute directly to the local economy, eating, shopping and using leisure facilities in the surrounding area.
Food is all provided and cooked in the local communities. Accommodation is organised with local families in homestays, thus spreading the living and food costs around the community. Transport to the island is organised through a local. Volunteers are encouraged to use the local shops, interact with the local people and teach English at the local school. Many volunteers choose to bring children's books in English with them for the kids on the island. There are many day trips that can be organised through local companies on the island, and these are encouraged. Many of the locals sell handicrafts and art to the volunteers.
Campaigning for change
Although the emphasis of this project is on the turtle research, awareness campaigns are also run to make people realise what they can do to help their environment and the local communities. The mangrove restoration programme also increases the mangroves, which attracts lots of wildlife to the area.
1 Reviews of Turtle conservation volunteering in Thailand
3 out of 5 stars
---
Reviewed on 06 Feb 2017 by Svetlana Neveu
1. What was the most memorable or exciting part of your holiday?

Experiencing the local village with people who didn't speak any English.
Contributing to a project bigger than ourselves by providing daily turtle activity observations. Nok's restaurant! Stopping by at the resorts in between the hard work. The scenery.


2. What tips would you give other travellers booking this holiday?

1. Stay in Thailand on the mainland before coming to Koh Phra Tong. The island is not representative of the rest of the mainland (much more expensive,
much more basic accommodations) and will be a culture shock for someone never traveling to that part of the world before.

2. Take more money than the website recommends if you plan to get massages, nice drinks, or snorkeling excursions. Massages are very expensive compared
to the mainland but way cheaper than western massages ($16 or 600 Baht per hour or so). Snorkeling was around $100 / 3500 Baht for a day trip.

3. Expect very basic accommodations (squatty potty, shower head that is also your sink) and cold water showers.

4. Expect large insects. They are harmless and as far as I know, nothing on the island is poisonous. But still, there will be many coconut beetles!


3. Did you feel that your holiday benefited local people, reduced environmental impacts or supported conservation?

It's really hard to tell on this one. The project as described on the tour operator's site was the turtle project of 15 years ago, before the 2004 tsunami and reorganization of the management. Today, the project has a few issues due to frequent temporary leadership changes and issues with maintenance in the museum.

Additionally, fewer volunteers come now than in the past, so it is hard for everyone to be useful in the ways they prefer because daily chores must be split up by whoever is there. It's hard to choose to do an alternate (yet impactful) activity when staffing is so low. I would like to think we made an impact by
contributing to a larger pool of observational data and finding one nest (which we did on our last day)!


4. Finally, how would you rate your holiday overall?

I give this 3 stars because it was very enjoyable, but also very difficult. The accommodations were basic and rough. I was stretched to my limits in terms of the work. It's not that walking long stretches of beaches is hard, but in the hot sun and at high tide (waist-high water), the beach is very challenging, even though it's a postcard-perfect view. The setting was like we had the whole beach to ourselves - empty, perfect, gorgeous - unreal! I would have liked to be given much more info ahead of time about the basic nature of the village and the accommodations, and more up-to-date information about the project status. That would have affected my rating.
Read the operator's response here:
Thank you for your detailed and useful feedback. We are delighted to hear that you had such a good time on this project, despite the challenges that you faced, and that you fell in love with this beautiful island as much as we have.

Sadly we do not have as many volunteers as we need for this project, and that can impact the staffing and the jobs that volunteers can help with. When the volunteer numbers are lower, we have to make sure that the core jobs are done, whereas when the numbers are higher there is more scope for engagement in the community or in extra research projects.

Your tips for future volunteers are very useful, and these are certainly things that we will add to our briefings and information. All of the information that you received prior to your own departure was formulated from useful volunteer feedback such as your own, as well as from the charity updates, the AGMs and our own visits to the project. We were very sorry to hear that you felt our information was so out of date however, as this is checked out so thoroughly by volunteers, staff and our representatives alike. We shall certainly follow up with the project to see if there is anything more that they feel that we can do, or if anything else has changed since our last visit.

We would love to receive your photos of the village and accommodation that we could give to other volunteers considering this project, if you would be happy to share them with us. Your suggestions for updating the information about the project will also be hugely welcomed, and we shall be in touch with you directly to build further on the information that you have provided us with.

Thank you for your honest feedback, this is what we need so that we can maintain our high standards.

---
Popular similar holidays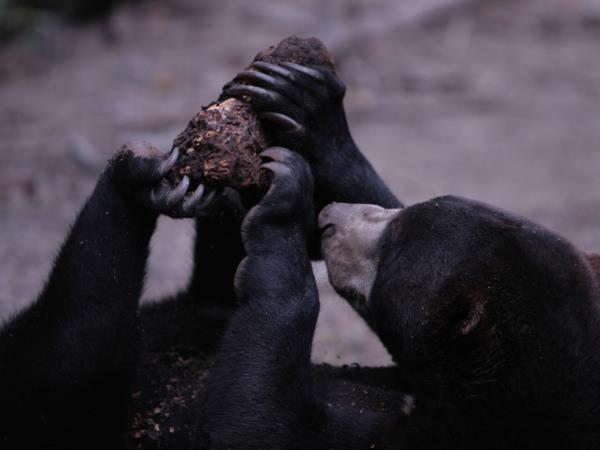 Volunteering break at a wildlife sanctuary in Thailand
From £974 14 days excluding flights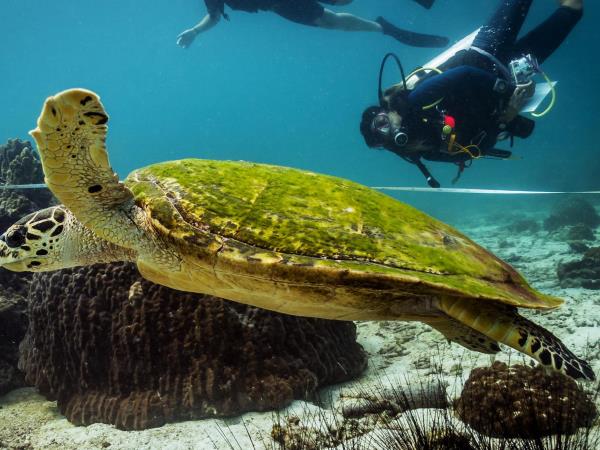 Join a community conservation project on a tropical island
From £795 7 days excluding flights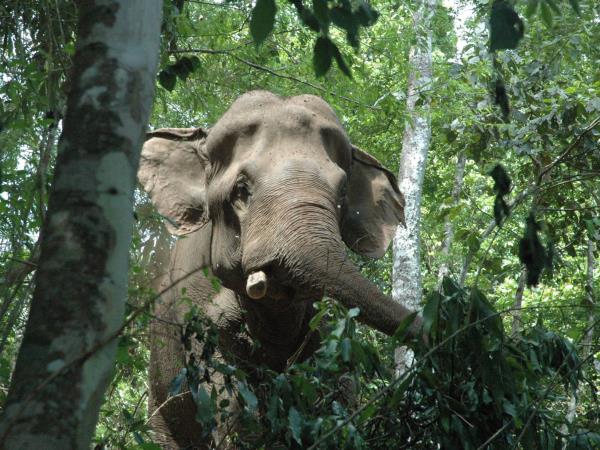 Help to bring elephants from captivity back to the wild
From £965 7 days excluding flights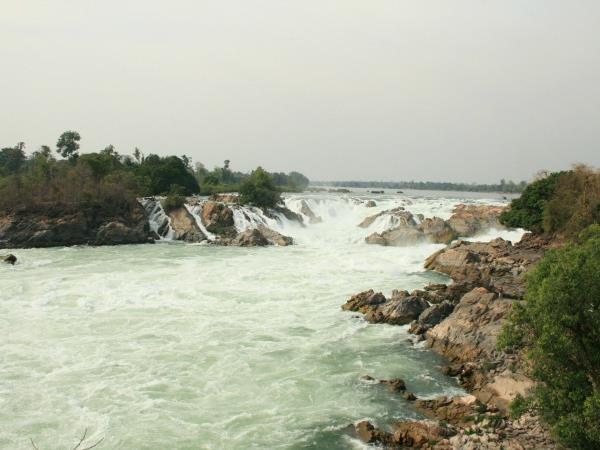 Endure on a trip from Northern Thailand to the heart of Laos
From £1475 13 days excluding flights