Best time to go to Afghanistan

Afghanistan is a country of four distinct seasons. Scorching summers cook up swirling sandstorms, while the freezing winters see snow-blocked passes.

The best time to visit Afghanistan is generally in April-May and September-October. You'll avoid the 40°C summers which can make sightseeing unbearable, and the winter snows which cut off more remote regions. December to April is the rainiest period, and in spring, northern Afghanistan in particular is lush and green. Autumn remains warm and dry, with fruits being harvested. However, summer is the best time to visit the remote Wakhan Valley, due to access issues and because the high altitude keeps temperatures down. Do check Ramadan dates, as restaurants and other facilities may close; for the next few years it falls in spring. March 21 is Afghan New Year.
Our Afghanistan Holidays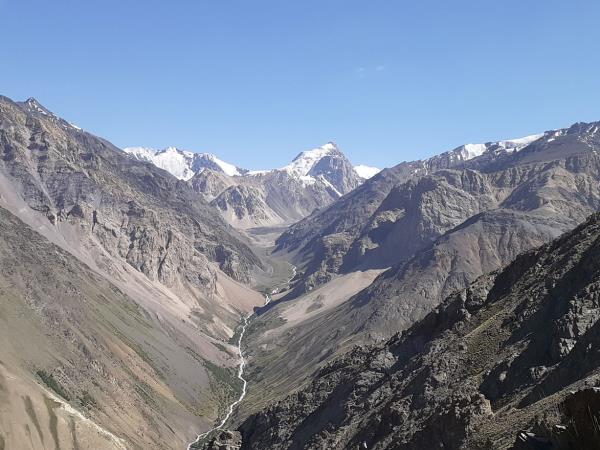 An epic journey into Afghanistan's remote Wakhan Corridor
From £3799 20 days ex flights
Things to do in Afghanistan
Things to do in Afghanistan...
The remote Wakhan Corridor is a little sliver of Afghanistan wedged between Tajikistan and Pakistan, and the mighty peaks of the Pamir and Karakorum ranges. Tours here enter from Tajikistan, allowing you to discover rural life along both sides of the border. The towns – more like large villages – quickly peter out once you cross the border, as you follow the valley's only road, visiting Wakhi communities and staying with farming families along the way. You'll trek past snow-capped mountains that are the definition of rugged: their dusty, desolate slopes contrast with the glacial river that brings life to the wide valley floor below.
While decades of conflict have taken their toll on some of Afghanistan's ancient architecture, some stunning spaces do remain. Herat's Friday Mosque is often considered the most beautiful building in the country, almost entirely covered in decorative tilework. In Mazar-e-Sharif, the Blue Mosque stands on the spot where it is said that the Prophet Mohammed's cousin was buried. Before Islam, Buddhism was the main religion in Afghanistan; the giant Buddhas of Bamiyan were tragically destroyed by the Taliban but nearby caves housing ancient monasteries and chapels remain. In Takht-e Rostam, you can see the unusual underground stupa and Buddhist monastery carved into the rock.
Look beyond the headlines and pick up one of the many brilliant memoirs set in Afghanistan. Try former foreign correspondent Christina Lamb's The Sewing Circles of Herat, journalist Asne Seiersta's The Bookseller of Kabul, or Hamida Ghafour's The Sleeping Buddha. For fiction, you can't beat Afghan author Khaled Hosseini.
Things not  to do in Afghanistan...
Assume you need to wear a burkha. The Taliban have disappeared from most of Afghanistan, and the recommended dress is conservative, rather than covered up. Think trousers plus a long shirt or tunic for women, and no bare chests or short shorts for men. Women typically wear a headscarf in the cities, but it's a sign of respect rather than an obligation. And when you're out trekking in the mountains, well away from local people, comfy hiking gear is fine. Book at the last minute. Visa applications need to be made several months before departure, with support from your tour company, so get your paperwork in order ASAP. You should also visit your travel clinic to ensure you are up to date with all necessary vaccinations; anti malarial medication may be recommended, too. Expect to find vegetarian (or gluten free) food. Your holiday company will do what they can to source suitable dishes if you request this in advance, but this is a meat-and-carb based diet (or tins-based, if you're in the Wakhan), and even rice may be cooked in meat stock. Bring snacks. Alcohol is also officially forbidden in Afghanistan (despite its long winemaking tradition), although Kabul in particular has several bars and hotels that serve alcohol to foreign journalists, diplomats and the few tourists that find their way here. Hand out gifts. Many Afghans are desperately poor, particularly in rural areas, and it is tempting to hand out sweets and pens to children, but please don't. This creates a culture of begging, and ultimately solves no problems. Speak to your holiday company to learn how you can contribute to the local projects they support, for sustained, real development.
Our top Afghanistan Holiday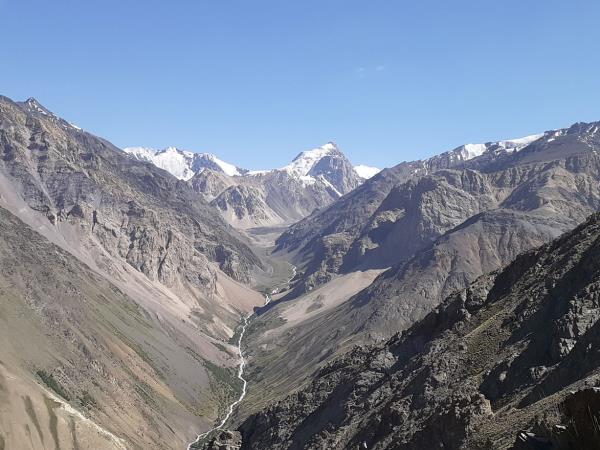 An epic journey into Afghanistan's remote Wakhan Corridor
From £3799 20 days ex flights
Small group travel:
2023: 1 Aug
If you'd like to chat about Afghanistan or need help finding a holiday to suit you we're very happy to help.

Afghanistan travel advice
Marc Leaderman, from our leading Afghanistan holiday experts, Wild Frontiers, shares his advice for travelling in this little visited country.
Step back in time in Kabul
"In the centre of Kabul there is a sort of 'souvenir street' called Chicken Street. I bought a carpet, a couple of old books and there was some beautiful jewellery and textiles as well. Speaking to one of the guys there, he was there in the 60s and 70s, and he remembers all the hippies coming through. It's easy to forget that Afghanistan was once a major stop on the hippie trail, and there are amazing photographs of people chilling out in cafes in Kabul. It was always one of the edgier places but it was a major stop on the route to Delhi and Kathmandu, and it's fascinating to meet people who can still connect with those times. And to be able to buy some of their souvenirs! It's also nice to be able to put some money back into the local economy, that isn't charity, that isn't opium, that's just honest, good trade. That kind of transaction just brought a whole sense of normality to Afghanistan that is so often not there."
Culture in the Wakhan Valley
"The Wakhan Valley was never taken by the Taliban and there are reasons for that, partly strategic, but it's also just the geography of the place. In order to access the valley you have to go through quite a narrow entrance called Ishkishim, and that is quite heavily defended. So it's quite different culturally to the rest of Afghanistan. The people there are called Wakhi and they speak a language that is related to Dari so it is more Persian, more Tajik, it has a very different feel to the Pashtun that you get down in the south of Afghanistan. They look different, they have a different temperament and it's a completely different experience."
Risk & reward
"We're about holidays, we're about cultural interaction, we're not about thrill seekers, people wanting to take selfies on the edge of a battle zone. We avoid areas where there are Taliban, we're not trying to engage, we're not trying to change the world; at the end of the day it's personal risk. Some people are prepared to put bits of wood on the bottom of their shoes and go hurtling down the side of a mountain to go skiing – for some people that is a stupid risk, and for others that is fine. And some people think you'd be absolutely mad to go to places like Afghanistan, while for others, who have travelled quite extensively, and especially if they've spoken to people who've been, they have quite a different perception."
Responsible tourism in the Wakhan
"Another top end camping tour had passed through the Wakhan Valley before us, and they'd brought all their own equipment and all their own food. They had an amazing time but local people saw them going past and they really benefitted very little – if at all – from the tourists. I made a decision at that time that even though the vehicles in Afghanistan are pretty rubbish, I'm going to use Afghan vehicles rather than take Tajik vehicles over the border. I'm going to use Afghan guides even though admittedly they are not great; they are more fixers and translators as you would expect. But if you're going to an area that is so rarely visited, I think there is a responsibility to really utilise them as much as possible and give encouragement to people, so that's what we do."
More about Afghanistan
An extreme destination even by the standards of the most adventurous travellers, Afghanistan redefines what it means to head off the beaten track.
The remote Wakhan Corridor is a 220km-long sliver of land that creeps through the mountains of northeast Afghanistan.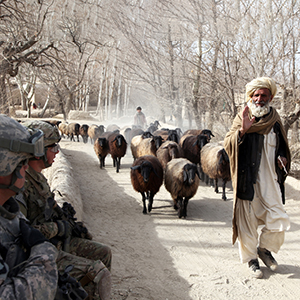 With an ongoing war, Taliban insurgents and many regions entirely uncontrolled by the government, we can't guarantee that it is safe to travel in Afghanistan.