Meet the (really wild) wildlife
Imagine flying into Katmai National Park on a floatplane and a curious grizzly swims out into the bay to meet you. Or sailing around the fjords and a humpback whale creates some extra waves by projecting into the icy air. Or you are so taken by the magnificent sight of salmon heading upstream on one of natureís most miraculous migrations, that you forget the fate that awaits many of them, as they find their fate in the claws of awaiting Kodiak bears and otters. Welcome to Alaska. Itís wild out there.

Enormous muskox plod the icy tundra to the far north and west, looking a bare evolutionary step away from the woolly mammoth that once roamed here. Keep your eyes peeled Ė the ever-shrinking carpets of permafrost are polar bear territory, too. However, youíre more likely to encounter moose and caribou that munch their way around the whole of mainland Alaska.

Birds range from regal eagles (Alaska has the biggest population of bald eagles in the USA) to albatrosses that get their kicks sailing the air currents of the south coast. Metre-tall sandhill cranes nest in the tundra in the summer. And the state bird is the most unassuming of all Ė willow ptarmigans that swap their chestnut summer coats for white winterwear.
Learn about the history & culture of Alaska Native peoples
About 16 percent of Alaskaís residents identify as Indigenous Alaska Native peoples. Many have strong traditions of subsistence living, so activity, cultural and nature-led tourism are now becoming a growing part of community life. Especially in wilderness areas, where Alaska Native people are the majority.

Museums like the Alaska State Museum are a good place to start getting your head around the history. But youíll learn even more by joining a tour that puts you directly in touch with the diverse Alaska Native communities. Everything from dress to hunting habits change from village to village. The reason is simple: their near total geographical isolation.

The Tlingit, Haida and Tsimshian peoples in the southeast live in a climate ideal for totem pole and kayak carving. Some Athabaskans in the interior, on the other hand, weather out the harsh climate by seasonally moving their camps from warmer forests in the winter to salmon rivers in the summer. And coastal communities continue to make their living from the sea. Subsistence hunting still exists, especially up north where Alaska Native people are permitted to hunt whales for meat, skin and oil thatís shared between neighbouring communities.

The wilderness waits just beyond your tent flap when you go camping in Alaska, where a moose rustling around the undergrowth is the usual alarm clock.

Camp in the wilderness
For a real wilderness adventure, jump aboard a camping trip. Youíll fall asleep under a sky packed with stars (and the occasional Northern Lights show) and wake up to nothing but the sounds of bald eagle cries and views of mountains and glaciers. Itís a tad less cushy than a hotel, but donít let that put you off Ė small group tours come with a guide whoíll help you set up camp and tell you the dos and doníts of storing food in bear country (clue: very carefully).
Our top Alaska, USA Holiday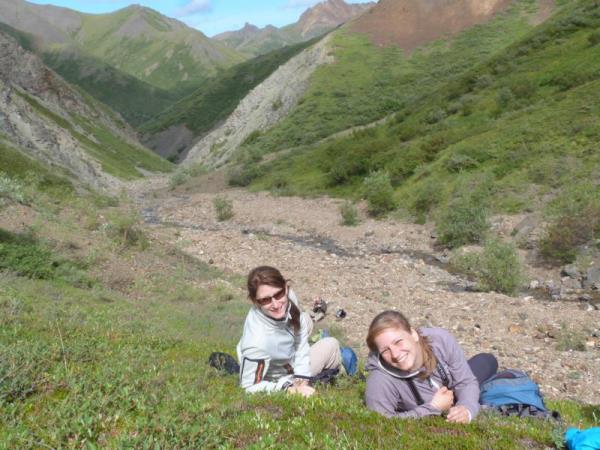 Experience untouched wilderness off the beaten path
From
US $2990
12 days
ex flights
Small group travel:
2023: 11 Jun, 2 Jul, 23 Jul, 13 Aug, 26 Aug
If you'd like to chat about Alaska, USA or need help finding a holiday to suit you we're very happy to help.


Kayak and Zodiac storage space is more important than pools and theatres on a small ship cruise. After all, these trips are for travellers who prefer whale watching to people watching.

Voyage the fjords
Fancy floating to sleep as you sail down a fjord? Sipping a cup of coffee while watching whales breach? Then a sailing trip is for you. Small ship cruises arenít anything like the vast voyages that hotel-sized cruise liners make. For starters, theyíre simply not vast. Youíll cruise with around 20 to 100 people on a ship small enough to sneak into the whale-friendly inlets and pocket-sized ports that the giant hotels on hulls canít reach.