Antarctica adventure travel guide
No one tells you that penguin colonies smell. They smell so much, you can smell them even before you reach the shore. It's not the first thing you'll notice when you cruise to Antarctica – that would be the icebergs, their wild shapes as translucent and as modernist as blown glass, passing your ship as the continent heaves into view. But it's the kind of detail you'll only know if you go a little bit further than a 500-plus passenger cruise ship will take you.
Antarctic cruises are changing. Not long ago, little boats of no more than 100 passengers were common. But vessel size has crept up to satisfy our increasing demand for penguins and poles. According to IAATO – the Antarctic association of tour operators – between winter 2017 and winter 2016
visitor numbers in Antarctica grew by 17 percent
. On the biggest boats there was even more growth: 22 percent more visitors travelled on 'cruise only' vessels with over 500 berths.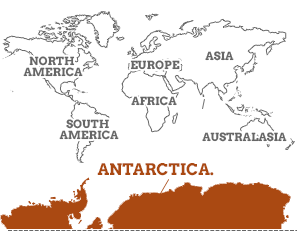 Our Antarctica adventure Holidays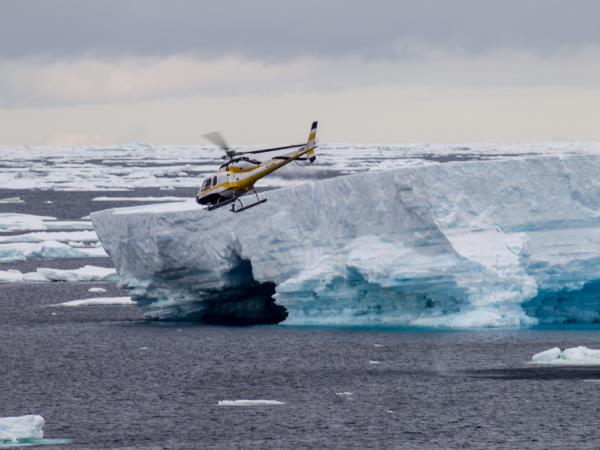 Scott & Shackelton Huts, Mount Erebus, Maquarie, Helicopter
From
€23490
4 weeks
ex flights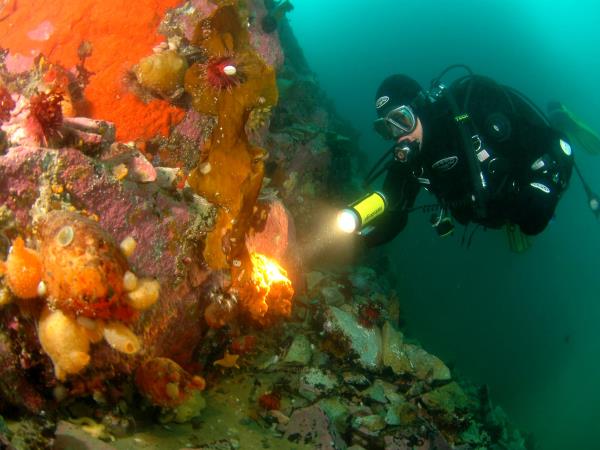 An Antarctic expedition for divers & non-divers alike
From
£4190

to

£11280
10 days
ex flights
Big adventures, small boats
It's time to reclaim the adventurous spirit that popularised the Antarctic in the first place. When Ernest Shackleton attempted to reach the South Pole, he chose the sailing ship Endurance, a vessel which was just 44m long and crewed by only 28 men (and 69 dogs). Our holidays have an average capacity of 250 people – it seems a lot, but it's a tenth of the capacity of some 'cruise only' Antarctic vessels. If you're kayaking on one of our cruises, you'll be in a splinter group of no more than 32. If you camp, there'll be perhaps 30 spots available. One of our most adventurous Antarctic holidays is a semi-circumnavigation . Even this trip-to-end-all-trips has a capacity of just over 100 guests. The message for adventurers is simple: go small, and you'll go far.
Bigger boats have more creature comforts on board – gyms and pools, suites, and multiple restaurants. People are willing to pay more and more for once in a lifetime trips, and wear a shirt to dinner in the process. No matter how careful we are, bigger boats, and more people, spells trouble. It means more pollution on a continent already feeling the dire effects of climate change. And that means fewer penguins in future.
It seems ironic to sail on a vessel that dwarves the whales – nay, even the icebergs – that you've travelled all this way to visit. Where's the adventure in that? IAATO's regulations remain the same: no more than 100 passengers can disembark at a single location at any one time, making smaller, expedition-style vessels all the more compelling.
Go on an adventurous holiday in Antarctica if...
…money is no object. Activities like camping and kayaking are additional extras on top of the cruise cost. Diving requires you to buy and bring a heap of specialist kit. But rest assured: no one comes back feeling like they've wasted their money.
…you're organised. Slots sell out far ahead of time for adventurous add-ons. Very few companies are equipped to offer diving, so spaces are limited. Long, epic semi-circumnavigations aren't ten a penny either, and don't operate every year.
...you're experienced. To Scuba dive you will need extensive and up-to-date experience of cold water diving in a dry suit.
...you're inexperienced. That being said, you don't need to be a particularly good kayaker to enjoy sea kayaking, or even a particularly hardy camper to enjoy one night sleeping in a tent on the continent.
...your partner doesn't want to. It doesn't matter – one of you can participate in extreme stuff, the other can enjoy Zodiac tours, on-board lectures, hikes and land expeditions.
Don't go on an adventurous holiday in Antarctica if...
...you don't want a life-changing experience. It's a privilege to visit the Antarctic. The continent is melting because of climate change, because of our actions. Many people return home and make dramatic changes: returning to school, buying an electric car, even switching career. ...you get cold feet – Literally. Camping, kayaking and generally being outside the comforts of the vessel can be uncomfortable on the extremities. Chilly toes are a common complaint.  ...you're expecting creature comforts. Semi-circumnavigation requires the most ice-strengthened ship going, not the fluffiest towels. …you're short on time. Just getting to the Antarctic Peninsula by boat takes roughly four days from Ushuaia, including two days to cross Drake Passage. ...you like a fixed plan. Some tours make a big show of ripping up an itinerary at the start of the trip. If the perfect camping conditions appear, that's the night you'll camp. If the weather is too rough for kayaking at South Georgia, you'll stick to the shore.
What do adventurous holidays in the Antarctic entail?
Because of its remoteness, even having a cup of tea on deck is fundamentally adventurous in Antarctica. But what if you want to take it further? Not many people know that you can camp on the continent, that you can scuba dive and kayak, or even perform a semi-circumnavigation off its coast.

Surprisingly, you don't have to be uber-fit or uber-brave to have an adventurous holiday in Antarctica. You don't need much kayaking experience to glide in a twin sea kayak alongside icebergs. You just need a good pair of socks to camp.

Whilst you don't have to go with a pioneering spirit – you might come back with one. Camp on Antarctica's fast-melting snow, or see its fragile underwater life, and you will see how urgently it needs saving.
Our top Antarctica adventure Holiday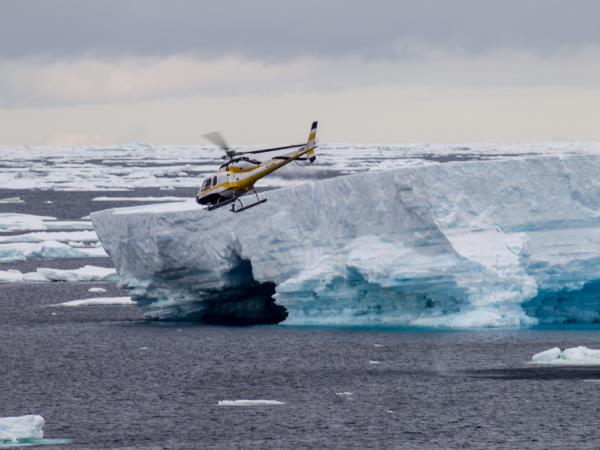 Scott & Shackelton Huts, Mount Erebus, Maquarie, Helicopter
From
€23490
4 weeks
ex flights
Small group travel:
2023: 14 Jan, 17 Feb
If you'd like to chat about Antarctica adventure or need help finding a holiday to suit you we're very happy to help.

Adventurous Antarctic activities
Kayaking
Available whenever conditions allow on a cruise, the
Antarctic kayakers
tend to form an elite splinter group on board cruise voyages. Away from the engine noise, you're suddenly able to hear the ice cracking and the birds calling. You might even get the closest whale encounters of anyone on the trip. Cut out the 250-odd passengers – there are typically just 32 spots available across 16 twin kayaks.
Camping
Offered for one night only as part of a larger cruise, this mad activity normally involves a restless night in a tent as the sky around you fails to get dark, acutely aware that inquisitive penguins are right on the other side of the canvas, wondering where you went. There are limited spots available for
Antarctic camping
, and you'll probably be so excited, you'll get very limited sleep.
Scuba diving
Lots of experience is necessary for
scuba diving
when the water is as low as -1°C. You'll need at least 30 dry suit dives under your belt, medical certificates, and your own gear, plus an acute awareness of the risks. There are plenty of other activities available for non-divers, should you have a non-aquatic friend or partner travelling with you.
Semi-circumnavigation
Go from Argentina to New Zealand – or vice versa – taking in a good chunk of Antarctica's coast on the way. On a
semi-circumnavigation
you can lay claim to remote places like the Ross Sea, and use two on-board helicopters – yes, you read that right – to reach places that very few have ever clapped eyes upon.  
More about Antarctica adventure