You may have the impression that Antarctica is vast, white and empty – but that's not always the case, especially around the fringes of the peninsula and on the islands. There's a lot to be said for a
clean background
though – so consider this before you press the shutter. Moving round that penguin so that it stands out from the floes – rather than merges into the flock – can make a huge difference.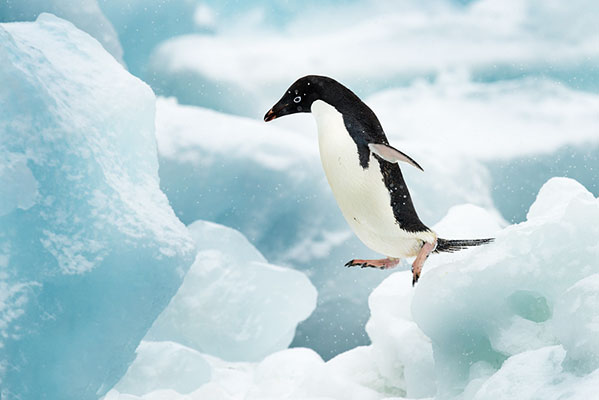 When it comes to photographing wildlife, one of the best things you can do is go low. Get a seal's eye view of the world, or make penguins seem more personable, by capturing them on their level. This will also often have the benefit of allowing you to show them against the Antarctic landscape and sky – rather than the patch of ice that immediately surrounds them.
The rule of thirds is not unique to Antarctica – but it's always worth mentioning as an incredibly simple way to improve your photographs. That means off centre horizons and positioning penguins to the left or right of the frame.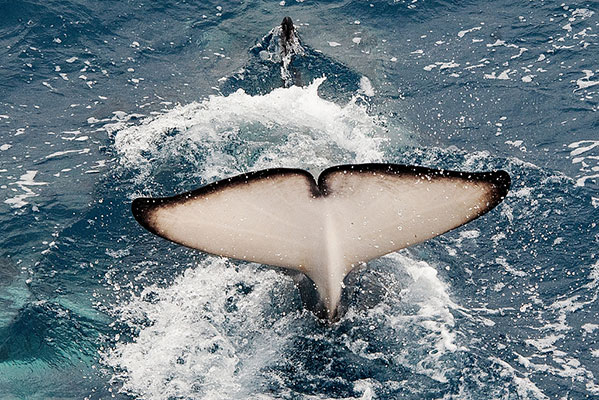 One of the most difficult issues is the
white balance
– there is a LOT of white for your camera's light meter to deal with, and auto settings will likely turn it all grey. The simplest thing to do is stop up the exposure levels – anywhere between half a stop and two stops – to compensate. But keep practising and testing the results until you find what works best for your camera. Also – shoot in RAW. That will make any adjustments much easier once you get back home.
Always
find a focal point
, rather than just shooting an empty landscape. It can be a penguin, a whale's fluke, a jagged rock, the bow of a ship or an arched iceberg – but make sure there is something for people to look at. This also helps give a sense of scale.
Sort out your settings in advance
. There's nothing more frustrating than missing a humpback breach because you forgot to adjust your shutter speed.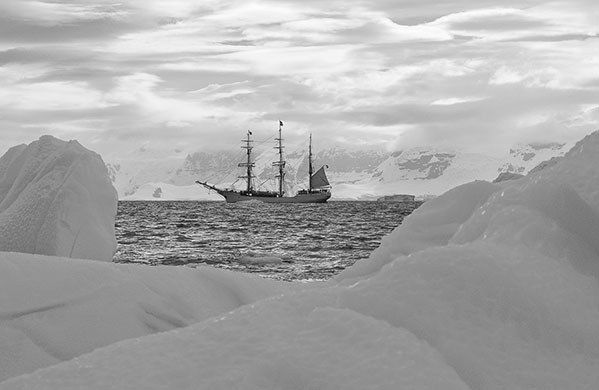 Do
consider shooting in black and white
– or at least adjusting your photos digitally. Penguins, of course, look superb in monochrome, as can the contract between dark rocks and brilliant snow, or the dark ocean as it froths. For inspiration, check out
Sebastião Salgado's incredible black and white shots of Antarctica
.
And finally, but most importantly –
put the camera down from time to time
. Take the odd shore excursion without packing your camera, or calmly watch the whales from deck without fumbling for your equipment. You may never return to Antarctica, so you want to ensure you really get to see – and experience – it, rather than just watching it all through a viewfinder.