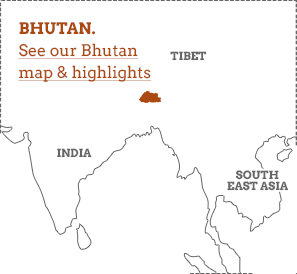 Bhutan puts great emphasis on 'Gross National Happiness', part of which involves keeping tourism sustainable. If you're among the few visiting every year, our Bhutan holidays unravel the secrets of this tiny Himalayan kingdom with attention to cultural sensitivity and helping preserve the fragile environment. Small group and tailor made tours are expertly guided by local people often from the specific region you're visiting, who can offer you unparalled insights into Bhutan's Buddhist heritage. They'll show you colourful festivals and peaceful monasteries, as well as city markets, or perhaps even lead you into the Himalayas on a spectacular trekking holiday.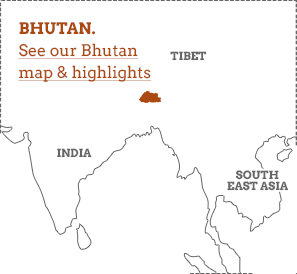 Our top Bhutan holidays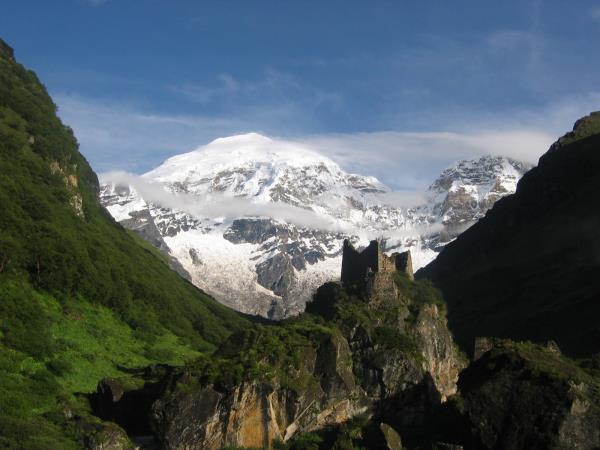 13 days
ex flights
Festival Tour in Bhutan
Small group
2023: 3 Nov, 2024: 17 Feb, 16 Apr, 11 Sep, 3 Nov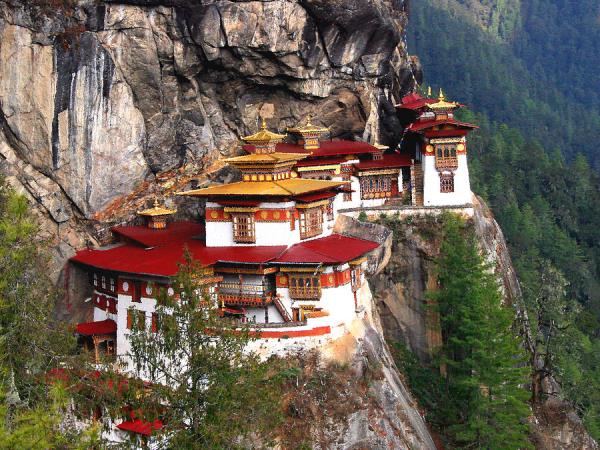 15 days
ex flights
A beautifully experience to Bhutan which will blow you away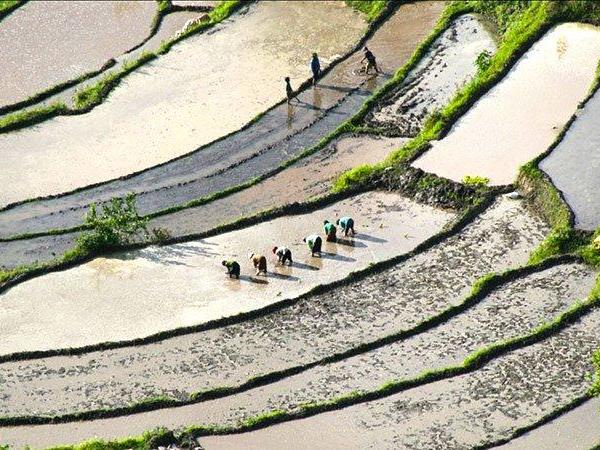 8 days
ex flights
Chance to explore one of the world's most remote countries
Small group
2023: 9 Oct, 6 Nov, 27 Nov, 23 Dec, 2024: 15 Jan, 19 Feb, 18 Mar, 15 Apr, 13 May, 10 Jun, 8 Jul, 11 Aug, 9 Sep, 7 Oct, 8 Nov, 9 Dec, 30 Dec
About our Bhutan holidays
Like nowhere else
Thimphu is the only capital city in the world without traffic lights – they were replaced by humans signalling because local people considered them too impersonal. Bhutan was the first country to begin using Gross National Happiness as a measure of progress, and to ban the sale of tobacco entirely. And while it wields no military or economic power, Bhutan's spectacular Himalayan landscapes and unique culture put it right at the top of many adventurous travellers' bucket lists. Remote and mysterious yet always welcoming to open-minded visitors, Bhutan is like nowhere else.
Festivals in Bhutan
Legend has it that Guru Rinpoche introduced Buddhism to Bhutan, flying in from Tibet on the back of a tiger. Commemorating the arrival of Buddhism, every Bhutanese district hosts colourful annual
festivals
(tshechus)
with monks praying and meditating for weeks beforehand. Villagers descend from the hills in all their finery to dance, feast and meet friends. Events of note include the Paro Festival in March that sees the unrolling of a gigantic scroll said to enlighten anyone that sets eyes on it. The Thangbi Mani Festival in Bumthang is also popular, with an exciting fire-leaping purification ceremony.
Walking holidays in Bhutan
Walking holidays in Bhutan
must be guided, and for long-distance trekking routes you'll need a lot of support as paths are little used, and you'll need to bring your own tents and food. Luckily, your holiday company will match you up with porters and ponies. The best walks in Bhutan include the Druk Path between Paro and Thimphu, encompassing some of the country's most spectacular wilderness scenes. The Snowman Trek is an ambitious, demanding route for experienced high-altitude trekkers only, taking a month to cross 11 steep mountain passes. But while snow-capped Himalayan peaks are always in view, there are also many more easy-going walks at lower levels.
Buddhism in Bhutan
Buddhism is the bedrock of Bhutan, woven throughout the fabric of society. This is a deeply religious country, and shaven-headed monks in robes of deep burgundy and gold are seen everywhere. Even if you're not coming to learn more about
Buddhism in Bhutan
, you will doubtless visit several
dzongs
(fortified monasteries), so it pays to learn a little about Buddhist etiquette so as not to accidentally cause any offence. And while attending one of the many annual
tshechus
is a fantastic way to explore Bhutanese religion, the one must-do on any holiday is trekking to the iconic Tiger's Nest Monastery in Paro.
Combining Bhutan with other countries
Despite its isolation, Bhutan is often visited at the same time as Tibet and Nepal. All three are deeply spiritual, sit at the very roof of the world, and have an aura of mystery about them as intoxicating as a yak butter candle.
Combining Bhutan with other countries
like this makes a lot of sense. Only short flights between them are needed (try to get a window seat), and it's a great way to compare and contrast their traditions and landscapes. Well-planned routes ensure that you see Mount Everest, but also many other world-renowned landmarks in this region.
Types of tours & holidays in Bhutan
You can travel independently in Bhutan, but both tailor made and
small group tours
are available. The latter follow fixed itineraries on set dates, and see you exploring alongside like-minded travellers. While there are exceptions, such as cycling trips, most Bhutan holidays are either
cultural tours
or
walking holidays
. On trips with a cultural focus you'll see the country through the eyes of local people and learn how Buddhism informs almost every aspect of their lives. Walking in the Land of the Thunder Dragon is an unforgettable experience, as you trek between remote communities in unspoilt wildernesses against a backdrop of Himalayan peaks.
If you'd like to chat about Bhutan or need help finding a holiday to suit you we're very happy to help.