Our top budget culture holidays
---
CULTURE BREAKS WITHOUT BREAKING THE BANK
Money doesn't have to make your world go around. You can spend time absorbing some of our planet's greatest cultural wonders, be it the Taj Mahal, Ho Chi Minh City, the pyramids at Giza or the Mayan marvels of Central America on a trip that won't cost you much more than a couple of city breaks. And often a lot less than that annual ski trip you can't live without. Swap the pistes for Petra or a shopping weekend in New York for cocktails and dancing in Cuba instead. And for the real spa experience, try bathing Japanese style. Culture vultures can fly far and still feel as free as a bird.
Bali
Although Bali's beaches are beautiful for cost cutting, the country also boasts an array of affordable highlights inland with rice terraces flowing over the slopes of Ubud and misty mountains and temple lakes at Munduk just a couple of cultural alternatives. Cook in Candidasa, laze in Lovina, or homestay in the hillsides near Tirtagangga; budgeting in Bali is much more than just a day at the beach.
Belize
Capturing Caye Caulker within a budget culture tour of Central America takes in the coral reefs of the Caribbean as well as offering a chance to chat to local people within the region's only English speaking country. After Belize's beaches, local bus rides into the forested highlands of San Ignacio showcase Mayan heritage as well as access to waterfalls and swimming holes at Mountain Pine Ridge.
Bolivia
Bolivia's former capital, Sucre, has a whole host of options for budget culture holidays with the colonial silver mining heritage of Potosí, one of the highest cities on earth, certain to provide a few more. The lunar landscapes of southwest Bolivia start in Uyuni, where vast, blinding salt flats distort all perspective and the high plateau of the Altiplano, dotted with giant cacti, long-lashed llamas and poncho-clad Aymara.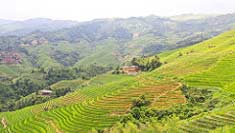 China
It's impossible not to be impressed by the tranquility of rural China despite the organised chaos of its urban sprawl. Pagoda filled parks and incense shrouded shrines appear from nowhere with highlights in Beijing, Shanghai, Xi'an and Hong Kong blending with rice terraces in Longji and tulou villages in Xiamen. Long distance trains provide a great alternative for travellers on a budget here – along with hearty street food.
Costa Rica
Wedged between the Pacific and Caribbean, and crackling with Central American character, Costa Rica is a budget culture destination that balances natural scenes in Tortuguero and Monteverde with city sightseeing in San Jose. Local buses are a great way to get around with time spent with the Juanilama community in Santa Rosa de Pocosol certainly worth digging out the Spanish phrasebook for.
Cuba
Very zeitgeist, very price is right. Especially if you travel with a company tying in with the local community, local guides and staying in casas particulares (homestays). These are the best way to see Cuba, unlike the five star resorts. Choosing either an independent tailor made holiday or a small group tour, you can fit in the cultural joys of Havana and Camaguey, Trinidad and Las Terrazas, all buzzing with culture.
Egypt
Going to Egypt on a budget does not mean joining large coachloads to the pyramids, going all inclusive in Sharm or compromising on culture. Quite the opposite. It is possible to see the great sites of Giza, all things awesome at Aswan, navigate the Nile and swim in the Red Sea on a budget. And you don't need to go luxe at Luxor, where the Pharaonic tombs and Colossi of Memnon are priceless.
Japan
Japan is not the best destination for travellers on a very tight budget – but cleverly designed trips can prove cheaper than you may think. Street food stalls, Bullet Train passes, the Hakone Freepass, highway buses and twin rooms in traditional ryokan inn let you tailor a tour on a shoestring as you discover Kyoto's temples, Tokyo's contrasts, Hiroshima's memorials or chill, contentedly, in an outdoor hot tub.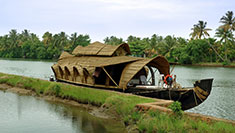 India
Yes, you have your luxury palaces and Orient Expresses, but the hippy trails through India still exist, and travelling here on a budget is still a wonderful way to go. Whether you are visiting the deserts of Rajasthan, the backwaters and beaches of Kerala in the south, or crossing overland from Delhi to Goa on a truck, India has a plethora of budget cultural trips, all with a responsible ethos.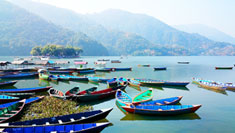 Nepal
Once you've arrived in Nepal your budget can go a heck of a long way with optional sightseeing in Kathmandu and chances to fly around Everest just a couple of extras to add to an already exciting cultural tour on a shoestring. Villages on the edges of Chitwan National Park offer cultural insight as well as wildlife safaris, and visits to the lakeside town of Pokhara, at the foot of the Annapurna Range, are unforgettable.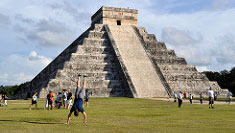 Mexico
Take yourself down to Mexico City where Aztec ruins and colonial sites meet modernity to give budget travellers an exciting intro to life in Latin America. Local buses to Puebla and onwards to Oaxaca further open Mexico's colonial past prior to continuing to the Mayan ruins at Palenque and the old town at Merida which can all be found en route to the ruins that emerge from the jungle at Chichen Itza.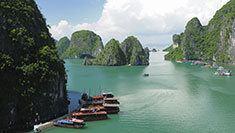 Vietnam
Travelling the length of Vietnam from Hanoi to Ho Chi Minh is possible, taking in Halong Bay en route, the former ancient capital of Hue, swapping tuk tuks for sleeper trains and eating sumptuous street food. And by staying at small locally owned guesthouses, for that virtuosic Vietnamese welcome. Up the cultural ante by doing it all on the iconic Reunification Express railway.