Best time for a family to go to Canada

The choice of when to go is taken out of your hands: 90 percent of family holidays run in the summer holidays.

The best time to go with your family to Canada is July and August. In fact, summer is often the only time many small group tours run. But that's fine: you'll get the best weather on the notorious "Rain Coast" of British Columbia (good news for sea kayaking and whale watching tours) and surprisingly warm temperatures in the heights of the Rocky Mountains. The wildlife also livens up in summer, so you can catch bears snacking on summer berries by the roadside and salmon flipping their way upstream. A word of warning: summer is also the busiest time of year in Canada, so you'll probably need to book your holiday at least a year in advance.
Our Canada family Holidays
Things to do on a family holiday in Canada…
Looking at a map of Canada barely clues you in on the vastness of the country and the true distances between places. Pack Uno, prepare playlists and get ready for some long (if scenic) drives.
Some of the most fun family holidays are small group trips, where you get to camp in shared campsites and meet other families. Get to know your fellow campers. It's a cliché, but Canadians really are a friendly bunch; we defy even the grumpiest teen not to crack a grin.
Most families have their sights set on national parks like Banff and Jasper, but don't forget to see the smaller provincial parks. Wells Gray Provincial Park is a case in point, hiding its waterfalls and forest lakes firmly under a bushel.
Take heed of bear warnings: they're there for the bears' safety as much as yours. Wildlife rangers are forced to kill 'nuisance bears' that are repeatedly tempted into campsites by litter and carelessly stored food.
Things not to do on a family holiday Canada…
Forget your camera. A smartphone will do just fine for scenery shots and selfies, but you'll need a SLR with a decent zoom if you want to capture that bear plodding along the valley opposite. About 25 percent of the temperate rainforest in the world swathes British Columbia, the mountains have notoriously fickle weather, and the coastlines are prone to showers – so don't leave your raincoat at home. Just think: it's these downpours that feed the rainforests and waterfalls. As tempting as it might seem to strike out into the Canadian wilderness Grizzly Man style, you don't want to do it completely alone. (It didn't exactly work out for him, either.) An expert holiday company will match you up with just the right activity providers, and guides will lead the way to the most family-friendly mountain trails. Consider the cities as stopovers. You'll spend most of your time exploring the mountains and coasts, granted, but cities like Vancouver harbour impossibly scenic parks and beaches at the end of the Rocky Mountains. Add on an extra day or two, if possible.
Our top Canada family Holiday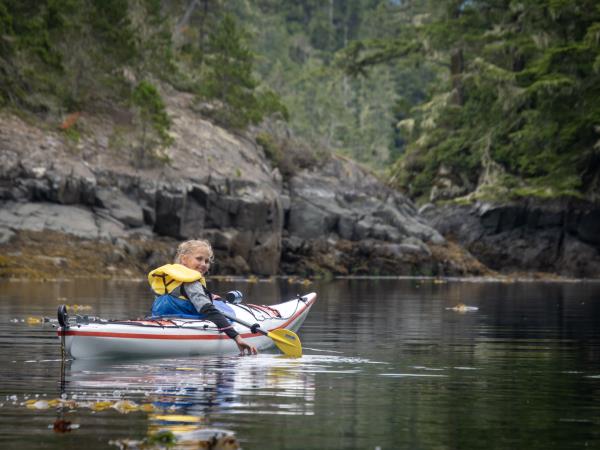 The perfect family adventure in a wilderness paradise.
From CA $1995 4 days ex flights
Small group travel:

If you'd like to chat about Canada family or need help finding a holiday to suit you we're very happy to help.

More about Canada family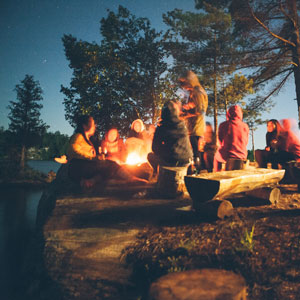 Family holidays in Canada are for the storybooks: kayak around the coves of Vancouver Island and road-trip through the Rockies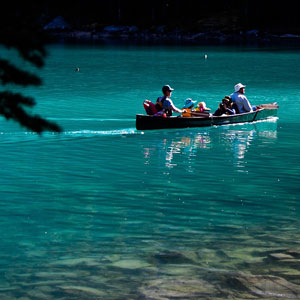 Wondering about where to go on a family holiday to Canada? Take a look at our map and highlights, for the best picks.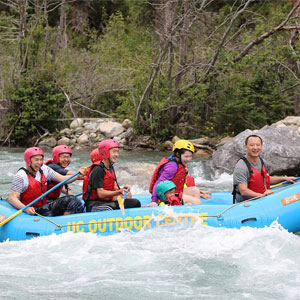 A family holiday to Canada is an adventure holiday. After all, there's nothing half-hearted about this country.