"Rigoberta Menchú Tum was awarded the Nobel Peace Prize in 1992 in recognition of her work for social justice and ethno-cultural reconciliation work based on respect for the rights of indigenous peoples in her native Guatemala. She is the first indigenous person to receive the Nobel Peace Prize."
– Nobel Women's Initiative
Read this quote above and wonder about the fact that this is the first indigenous person to receive the Nobel Peace Prize. Rigoberta Menchú Tum fought to protect not just a handful of small communities, but millions of people, given that indigenous groups make up 60 percent of the population in Guatemala. Yet it is often cultural heritage, and the Mayan Trail that attracts people to Central America. Or the wildlife wonders of Costa Rica. When in fact, the people, their superb food, music and lifestyles, be it fishing villagers in the Caribbean or Mayan communities in the mountains, are where the heart of responsible tourism truly lies.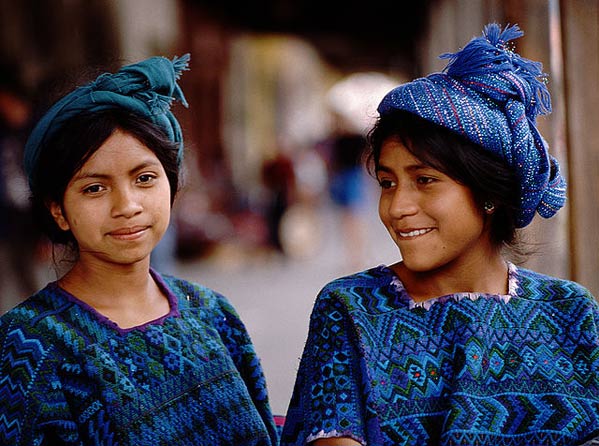 Few people realise that in Mexico, for example, there are 60 different indigenous groups alone, the most prolific being Nahuatl, Yucatec (Maya), Zapotec and MIxtec. And in Belize, 4 percent of the population is Garifuna, descendents of West African, Central African, Island Carib and Arawak people and said to be direct descendants of a group of slaves who escaped two wrecked Spanish slave ships in 1635.
Many of the indigenous groups in Central America still strive to fight for human rights, land access and cultural recognition. And for some they do so as a matter of life and death. In March 2016, for example, Berta Cáceres, environmental campaigner and head of the indigenous rights group Civic Council of Popular and Indigenous organisations of Honduras (COPINH), was murdered. While campaigning against the country's Zarca Dam project, which affected indigenous land, she had received countless death threats and come through several kidnappings and was meant to have state protection at the time. Tragically, her opponents finally got to her. Clearly rocking the boat in Honduras can still be fatal.*
There are many more stories to tell. In Costa Rica, where the tourism focus is typically on flora, fauna and fun in the sun, there are 60,000 indigenous people living in largely traditional communities in isolated, rural areas. They depend on the forests and rivers for their survival – gathering fruit, fishing and using forest materials for traditional medicines or the construction of their homes. And yet they were only given the right to vote in 1994, which has meant that until recently, they have had virtually no voice when it came to protecting their lands, close to 40 percent of which were handed over to mining or petroleum companies, farmers or ranchers. Places where indigenous people are now offered employment, but often of a low paid nature.
As travellers, we value the importance of UNESCO World Heritage Sites, of which there are many in Central America. But we must also play our part in upholding the United Nations Declaration on the Rights of Indigenous Peoples. A declaration given as recently as 2007, after more than two decades of negotiations between governments and indigenous peoples' representatives.
*Source:
The Guardian newspaper
What you can do
Read up about the local communities and cultures of the countries you are choosing to visit, and check out the tour to see if it has plenty of contact with indigenous communities along the way. Some good starting points for reading include
Minority Rights
and
Planeta
, which has a lot of information on indigenous groups in Mexico. And of course human rights organisations
Amnesty International
and
Human Rights Watch
. It is also important to remember that some indigenous groups don't want to become involved in tourism, and so let's leave them in peace. It is a growing area of tourism in Costa Rica, however. See
ACTUAR
(the Costa Rica Association of Community-based Rural Tourism) and
ATEC
(the Talamanca Association of Ecotorism and Conservation). Very importantly, if you do get to visit, please don't just jump in with cameras and insensitive behaviour.