Food in Colorado
---
COLORADO ON A PLATE
There is a great diversity of produce all over Colorado, but the growing season is shorter due the long season of snow. However those 300 days of sun a year kick in quickly when the snow does melt, and farming has evolved over the years to cope with elevation and aridity issues meaning that fresh food in Colorado is never a problem. The San Luis Valley, for example, is the largest and highest alpine valley in the world capable of producing crops. Traditional crops are potatoes, onions and cabbage, and they are also leading producers of pinto beans and millet. And kale is on every menu in Colorado, so if you haven't developed a taste for it yet, this is the place to do it.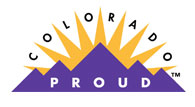 Beef and lamb, as well as bison, elk and venison are on many a menu in Colorado, with mountain farmed sheep and prairie cattle a major source of income in the state. And with an innate connection with the land, Coloradans were way ahead of the game when it comes to the 'farm to fork' movement. It is the norm rather than the exception when eating out, and waiters won't look at you strangely if you ask for something seasonal and local. Look out for the Colorado Proud symbol when shopping too, to ensure it is local.
As a land locked state it is always a little surprising to see fish on the menu, but of course river fishing is very prolific in Colorado and, it even has a State Fish – the greenback cutthroat trout, which sounds suitably Coloradan in its feistiness. And for dessert? Colorado is fecund with fruit, with farm stands and shops in the northwest towns of Palisade and, rather gorgeously, Fruita, both bursting with peaches and cherries in summer. A good starting point for finding a farmers' market on your travels is the
Colorado Farmers' Market Association
.
Here are just a few starters from our menu of foodie favourites that we were able to sample while travelling around the state.
Linger
---
Linger
, Denver: Start your trip with a view over the Mile High City at Linger, which is a good name, because with nine Coloradan beers on draft and a rooftop bar to die for, you won't want to leave. And with a menu that includes things like local pork belly buns and roasted beet salad, you won't need to.
The Kitchen
---
The Kitchen
, Denver, Boulder, Fort Collins and Glendale. This encompasses a whole philosophy of community cafes, tapping not only into local customers who like to gather around tables and good food, but also like-minded farmers and ranchers. They have a strong environmental ethos too, supporting composting, wind power, eco-friendly packaging and recycling cooking oil. And the community is growing, with Kitchens in Boulder, Glendale and Fort Collins, all maintaining the community feel with Community Hour, beween 3-6pm seven days a week, with sips and nibbles of the kitchen favourites, and also a Community Night, when they run a family style dinner around the table every Monday. This kitchen is hot.
Living Farm Café
---
Living Farm Café
, Paonia. A stunning farm to fork restaurant, where the food is from their own farm or ones on their doorstep, and it is also a restaurant to room set up, so that you can dine out on their Coloradan fine fare, from lamb enchiladas to hand made ravioli and then just collapse upstairs in cosy, farm style bedrooms. They serve three meals a day here too, and breakfast farm stylefill you up style, with pancakes, huevos rancheros or fresh from the farm yoghurt. Check out their small shop in the lobby too, with handmade wool and felt products
Le Jardin Secret
---
Le Jardin Secret, Denver. A twist on a farmers' market, this innovative spot off the uber trendy Larimer Square district of Denver, is a chef's market, taking place in the Bistro Vendôme's courtyard every Saturday, 9-2, from end May for fourteen weeks. With custom-designed vendor booths, bread baskets and flower carts, this is a locavore love-in here (a US term for someone who loves to eat local food). They don't keep everything a secret here though, giving out recipe cards to visitors which have been created by some of Denver's top chefs.
Restaurant 415
---
Restaurant 415
, Fort Collins. This has a real community feel, created by five young people from Fort Collins, who have created a warm, friendly place for everyone to hang out. Their philosophy is keep it simple, but this does not mean sacrificing on taste by any means. They want people to eat well, but not at a high cost. So they keep prices low while still sourcing locally, using facilities like an aquaponic farming centre in a local old dry cleaning building. They also have a mission to reeducate people about food portions, so they keep costs down by serving tapas style dishes at under $7, but also show people that you don't have to overeat, nor waste so much food. And it's working. And buzzing.
Metate Restaurant
---
Metate Restaurant
, Far View Lodge, Mesa Verde National Park. With superb views across this stunning national park it strives, successfully, to reflect the culture celebrated within the park. So, the contemporary menu, under the leadership of executive chef Brian Puett, comprises of local favourites such as elk and trout, but using traditional accompaniments such as black beans, Navajo flat bread, prickly pear and vegetables grown with the traditional American Indian Three Sisters method. You can stay at the lodge too and, after a meal like this you will be glad that you are.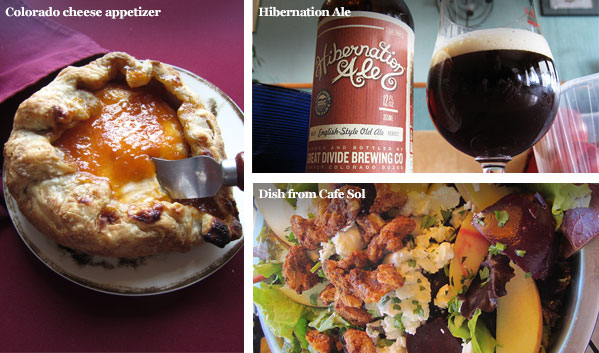 Anderson Ranch Arts Center
---
Anderson Ranch Arts Center
, Snowmass Village. As well as being able to take in all the open studios at this wonderful artists' community, their Ranch Café is a wonderful place to go for breakfast, lunch or dinner. With creativity at the core of everything they do, their aim is to nurture the artists' minds with good, healthy food with a locally sourced ethos. Indeed, the meals look as pretty as some of the works of art on display. You can also join them on a Friday in summer for their weekly auctionette, where you can buy original artwork from resident and visiting artists, and enjoy a bbq for $10.
Pyramid Bistro
---
Pyramid Bistro
, Aspen. You could almost be put off by the fact that this calls itself a 'nutritarian' restaurant, but don't be. Chef Martin Oswald trained in Austria, and was inspired by their health resorts where nutrition has long been at the core of their cuisine. And with obesity such an issue in the US (although, actually, almost invisible in Colorado it must be said with Colorado being, officially, the fittest US state), it is impressive that he has created the first official nutritarian restaurant with almost fat free yet flavour full cooking. It is also located upstairs in the most lovely Explore bookstore, so lots of food for thought too.
Café Sol
---
Café Sol
, Grand Junction. Packed with locals on lunch breaks, this gorgeous café is indeed a ray of sunshine. It is also a shiny beacon when it comes to sustainability, sourcing from a fine selection of farms that fill the Grand Valley. The Grand Valley is full of wonderful farms that provide them with fresh, seasonal ingredients and they partner with Field to Fork CSA in order to do so, where all food supplies are organic and sustainably harvested. All their wine and beer is Coloradan too.
Linda's Local Food Café
---
Linda's Local Food Café
, Durango. You would never find this if you didn't know it was there, as it is tucked into a supermarket car park but it is just the most wonderful find. Linda is Mexican, so it has a strong Mexican feel, with tacos and burritos, tamales and rellenos, all prepared using Durango farmers' produce. They also support the Cooked Community Supported Agriculture scheme - an extension of a vegetable box scheme where customers sign up for two pre-prepared meals to take away every month, all made from local farmers' produce.
Colorado Food Festivals
---
Colorado Food Festivals
– There has been a long tradition of al fresco dining in Colorado, as it was just too hot to eat or indeed cook inside on traditional farms and ranches in summer. Coloradans just can't stop themselves being outside in summer, and being healthy, active outdoorsy types they also enjoy their food. Which is why food festivals flourish here in the summer months. Check out a list of them here, the most celebrated one probably being in Aspen in June.
Urban Farmers
---
Urban farmers, Denver - Denver passed a pioneering law in July 2014 allowing its residents to sell fresh fruits, vegetables, herbs, eggs, honey, jam and baked goods from their homes. This will also include community gardens, meaning that Denver could become one big farmers' market in the future. Watch this space.
• Read more about microbreweries and vineyards in Colorado
Responsible Travel would like to thank the Colorado tourist board for their sponsorship of this guide
---
Photo credits:
[Top box:
BuzzFarmers
] [Colorado cheese appetizer to accompany Paonia Wine: Catherine Mack] [Hibernation Ale:
Bernt Rostad
] [cafe Sol dish: Catherine Mack]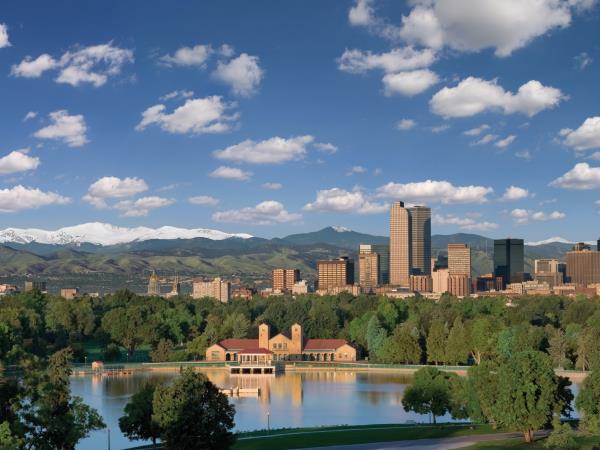 Explore the varied National Parks of the United States.
From
£3700
18 Days
inc UK flights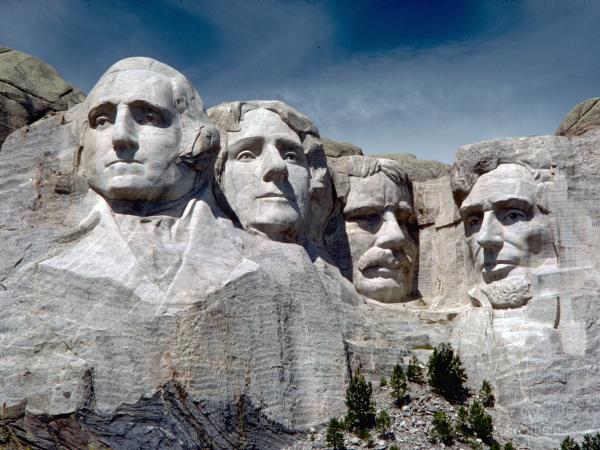 Explore the United States fantastic National Parks.
From
£4435
24 Days
inc UK flights