Costa Rica luxury holidays map & highlights
---
MAKE THE MOST OF YOUR TIME
Costa Rica may be small, but it's crammed with ecosystems, activities and adventure. It also offer holidays to suit all budgets, so if you're after a real treat, rest assured that Costa Rica can serve up its wild forests, adrenaline adventures and beautiful beaches with luxury knobs on, too. In common with most trips to Costa Rica, luxury packages tend to take in at least three locations, so you can experience coast, volcanoes and national parks, for example, staying for at least two nights in each and hopping on internal flights to trim out slow trips along bumpy roads.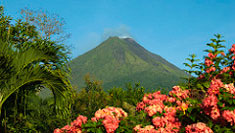 Arenal Volcano
Arenal is the most famous of Costa Rica's 16 volcanoes, rising above a national park packed with wildlife and adventure. Take the sky tram up then ride seven zip lines down through the trees, or walk nature trails to discover birds, howler monkeys, waterfalls and barren lava fields. Luxury accommodation here sits discretely amongst the trees for an authentic rainforest experience.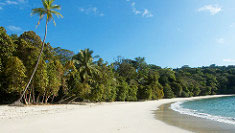 Manuel Antonio National Park
Protecting coastal forest, mangroves, beach and ocean, Costa Rica's smallest national park is one of its most diverse, hopping with 109 mammal and 180 bird species. It's an adventure playground, too – try surfing, paddle boarding and kayaking, or hike the coastal path deep into the rainforest. The park is popular, but luxury trips steer away from crowded beaches in favour of remote, secluded accommodation.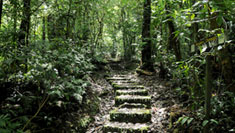 Monteverde Cloud Forest
Shrouded in mist almost all the time, Monteverde's forest features trees sprouting orchids, mosses and bromeliads, which thrive on the moist, chilly air. Around 400 bird species live here, including the elusive quetzal. Visitor numbers are capped, but it's still one of Costa Rica's busiest spots, although its infrastructure is excellent, with great canopy walkways, zip lining and well maintained trails.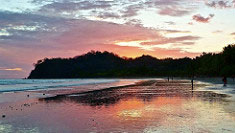 Nicoya Peninsula
The Pacific coast features on most luxury itineraries; its extensive coastline, wind and waves delighting surfers and windsurfers. This is Costa Rica's driest region, so sunny beach days are a delight, and it's home to the country's highest concentration of luxury resorts. If here during the rainy season, take a night tour to Ostional to see thousands of turtles nesting before each new moon.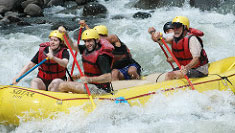 Pacuare
This primary rainforest was once something of a hidden gem, but now features on many luxury itineraries. It's an activities hotspot, offering hikes to waterfalls, guided walks, zip lining and canopy tours, and the Pacuare River has grade II-V rafting. Sitting at its heart is a superb luxury lodge, accessed only by raft, with eco-friendly bungalows providing an electricity-free stay.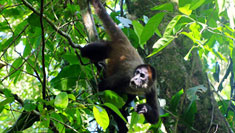 Tortuguero National Park
The Amazon of Costa Rica, Tortuguero boasts lush rainforest echoing to the call of howler monkeys, which shelters otters, manatees and sloths. Rivers meander to the Caribbean shore where green turtles nest between July and September. The only way into this region is by boat, and a handful of luxury hotels, each with its own private dock, sit near the park entrance.
Costa Rica luxury travel advice
---
TIPS FROM OUR FRIENDS IN COSTA RICA

Leila Al-Qattan, from our supplier Jacada Travel, has advice on luxury travel in Costa Rica, from what you can experience and how to choose your holiday.
Why book a luxury trip to Costa Rica?
---
"Costa Rica is a model for sustainable tourism in every way, so one of the best things about travelling there is knowing you are doing so responsibly. There are some truly spectacular hotels and villas around the country, as well as some totally once-in-a-lifetime experiences and activities out there. It has such a rich and varied ecosystem, so you have everything: adventure activities, lying on the beach, hiking in the rainforest... The possibilities are endless."
How luxury holidays are planned
---
"When we are planning trips for our clients, we really take time out to get to know them and what they enjoy. In addition to asking them what they enjoy doing, we also like to know why they've chosen to travel to a specific destination and what their favourite experiences on previous travels have been. This way, we can tailor something entirely to their likings and individual preferences. To us, that's what defines luxury: being able to go on a trip that is tailor made especially for you, knowing that every detail – no matter how small – has already been taken care of by a team of experts."
When to visit tips
---
"You can travel to Costa Rica pretty much throughout the year if you're not bothered by sporadic rain. There is a rainy season, but the rains tend to be limited to a few hours in the afternoon so it's still fine to travel around. Christmas and January can get very busy, though, so if you're looking for something a bit quieter, it's best to avoid travelling there in those months."
Tips on luxury, can't-miss experiences
---
"White water rafting along the Pacuare River is a definite 'must-do'. There are some great luxury properties too, which are an experience! At Casa Chameleon, on the hills above the Guanacaste coast, you are totally secluded with your own villa, and the luxury villas at Nayara Springs near Arenal Volcano are just incredible. We can arrange private yacht trips around the Guanacaste coast, too, which we absolutely recommend if money is no object."
Tips from our travellers in Costa Rica
---
ADVICE FROM THOSE WHO HAVE BEEN THERE
At Responsible Travel, we think the best people to advise our travellers are often... other travellers. They always return from our tours with packing tips, weather reports, ideas about what to do - and opinions about what not to.

We have selected some of the most useful Costa Rica luxury travel tips that our guests have provided over the years to help you make the very most of your holiday - and the space inside your suitcase.


"Book in advance. Learn some basic Spanish. Take waterproofs and warmer clothing than you think you may need for the volcanic area and cloud forest." – John Davies

"Be prepared for luxury and relaxation, but also take your walking shoes with you – there are plenty of beautiful hiking trails and lots of opportunities for bird watching." – Elfie Burgess

"Take quick drying clothes as it is difficult to get things dry in the humid climate. Take a waterproof coat as it can rain spectacularly, although we only got wet twice in the rainy season." – Rosalind Dekker

"We went in late November, which some other operators advised against, but so long as you take a robust waterproof and don't mind the odd downpour, it seemed a lovely time of year to travel." – Jemima Jewell