How Hurricane Maria impacted Dominica
---
THIS MARIA WAS NO SAINT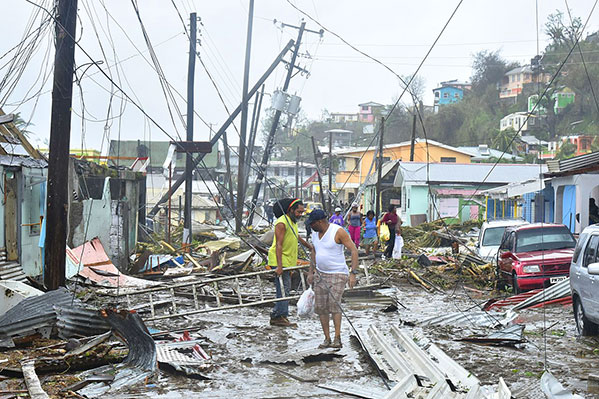 The Caribbean island of Dominica is a very special place. Our travellers go there to go hike in the volcanic terrain, through rain and cloud forests, and to enjoy the coves and cornucopia of marine wildlife and birdlife. It is also known as the nature island of the Caribbean, and so we were devastated to hear that the destructive side of nature hit the island with devastating effect on 18 September 2017, in the form of Hurricane Maria. Thankfully, the loss of life in the island population of over 70,000 was not as severe as it could have been, although that is little comfort to the people who lost loved ones.
The damage
---
The physical devastation has been vast. And although Dominicans are incredibly optimistic and community led, it is going to take time to clear the debris and see the full scale of damage done. For now, the emphasis is on humanitarian aid, making sure that water and food are available, that shelter is provided, and that structures that have been left standing are made safe. Getting food and bottled water supplies to all communities, restoring basic utilities, telecommunications and sorting out insurance claims are all key in the early stages. Our friends on the ground tell us that medical aid from France has been invaluable and that hospitals were back on track quickly thanks to this help. Bravo la France and let's hope that many more countries play their part.
Please donate. Please.
---
We have taken advice from our partners on the ground, and recommend the
Disaster Relief Fund
set up by the Dominica High Commission, so do please give generously. The price of a takeaway on a Friday night is equivalent to a week's food and water for a family made homeless.
Are we still selling holidays to Dominica?
---
We are keeping our holidays live on the site for now, first and foremost because some small accommodation owners have been unable to contact us, which we totally understand. They have a lot more to worry about right now, so the least we can do is let them know that we support their businesses. If you contact them via our site and don't hear back, please bear with them; they are doing their best.
Looking ahead
---
The tour operators on the ground with whom we have managed to touch base have been amazing, and have taken the time – despite having very poor internet connection and many other priorities – to reassure us that they are safe and well. They have spoken candidly about the damage to the island, but also hope that tours can start operating again in January 2018. The traditional tourist season and best time to go to Dominica is usually February until April. So please watch this space, because when the tour operators are ready to go, we will be too.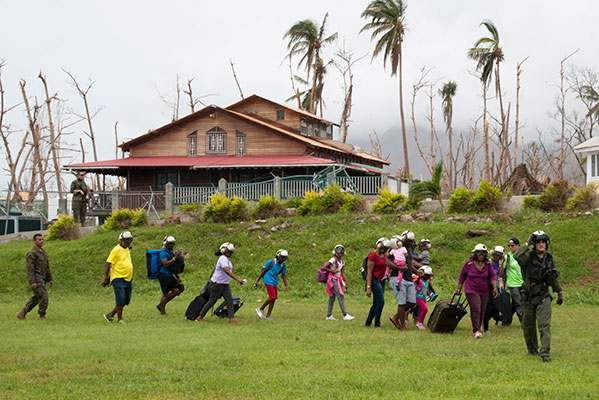 A word from our friends
---
In the meantime, here are some poignant words from some of our leading suppliers in the region:
Michael Eugene, founder of our supplier Jungle Trekking Adventures and Safaris:
"We've certainly been battered by Hurricane Maria with a bleak future and outlook ahead. I'm still trying to wrap my head around my next moves. There is an issue of security at this time, and most hotels have sustained major damage. Utilities are still out… and all of the population has been impacted in a major way. These translate into an environment that
may be
unprepared to receive visitors at this time. We at Jungle Trekking Adventures and Safaris are very risk averse and wary of not being able to deliver on the itinerary at this time, and so we have chosen to cancel all tours until January 18. My family is all safe and we did suffer property damage, which was not as bad as many others. Thanks again for your thoughts and prayers… please keep them going."
Vivianne McGrath, from our supplier MotMot Travel:
"Dominica is near and dear to us at MotMot Travel. It is where Gilbert and I were born and the island has welcomed so many of you on holiday over the past 12 years. Dominicans desperately need all our help and generosity to rebuild, now and for years to come. Please help the wonderful people of Dominica by visiting the
Dominica High Commission site
or if you prefer you can donate to the Official Dominica Hurricane Relief Fund via
Just Giving
."
"We have had official notice from two hotels so far. One from Cocoa Cottages to say they are closed until further notice, and the other from Rosalie Bay who are closed until January. We have not heard from our contacts in other smaller places and we are very worried about them. It is going to take a long time to recover."
"Most destinations in the Caribbean remain open for business. All of these, including Trinidad and Tobago, St Lucia, Grenada, Jamaica, St Kitts and Nevis, Antigua, Barbados and Cuba are doing everything they can to help Dominica and other stricken Caribbean neighbours. The whole region is in need of our support and the best way to do this, is to keep visiting these wonderful islands. We will donate £50 from every new booking to this fund."