Family holiday activities
There is more than One Direction
Take out that children's atlas gathering dust since Santa put it in their stocking a few years ago, and dive into unknown oceans, climb mountains with unpronounceable names, cycle through foreign forests, and discover countries or regions of countries that you have never heard of. And take your kids on your fantasy journey with you. Because the chances are we have a family holiday activities in many of those secret spots. Montenegro, for example, is starting to get known for its coastline, but it has five mountainous national parks to rival the Alps any day. Lapland proffers magic that stretches way beyond the realms of Father Christmas, with husky sledding, sleeping in igloos and Northern Lights. Peru is a wonderful place for family holidays, so don't wait until the children grow up and head there on a gap year without you. Spain has so much more than the Costas, and Scotland so much more than castles. And the Galapagos Islands are not just for young Darwins either. If you think snorkelling with sea lions, hiking up a volcano and seeing giant tortoises will bring a smile to those little faces, get in.
Go in the family fast lane
Don't panic when you see the word 'adventure' in a description of family holiday activities. It doesn't always equate with exhausting. It does usually equate with exhilarating though and, unless you go Grylls - like every weekend as a family, they will probably take you out of your comfort zone just a bit. The adventure begins from the minute you all sit down together and start to look through all the possibilities of where to go on a family adventure holiday. Watch which photos make your children's faces light up the most. Kayaking around Croatian islands or husky sledding in Finland? Whitewater rafting in Catalonia or canyoning in Turkey's Toparlar Canyon? Then talk through the itineraries together and see if they are still smiling. Who is up for spending a night camping in the Sahara followed by a morning camel ride? Or hanging out on an American ranch learning to ride, cowboy or cowgirl style? The opportunities for fun are – to infinity… and beyond.
Carnival of the animals
There's no end of family safari opportunities available, but more specific wildlife watching holidays can be tailor made to cater for different age ranges. Watch as giant tortoises plod gently along a few metres away in the Galapagos Islands, then see what's going on under the surface with a snorkeling trip. Meet orangutans, Sumatran rhinos and endangered sun bears in Sabah, elephants in Thailand, or watch dolphins dance in the waves off a sailing boat in Scotland, then swim off a deserted island.

Seeing nature's wonders is spectacular, but holding your loved ones in your arms as you do so is the icing on the cake.

Our top Family Holiday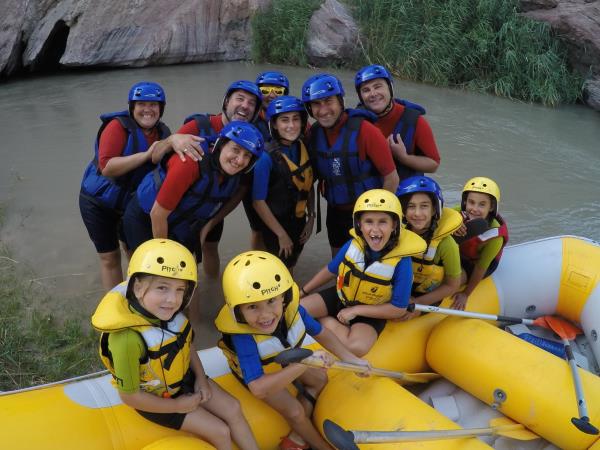 Multi-activity family holiday in the Spanish Lake District
From
€457

to

€665
8 days
ex flights
Tailor made:
This holiday is available April to October and can be tailor-made to suit your requirements.
If you'd like to chat about Family or need help finding a holiday to suit you we're very happy to help.

Nothing beats the beach

The north east beaches of Sri Lanka are open for business again after the war ended in 2009. Empty of tourists, local people welcomed us like long lost family.

Sometimes we all just need to crash on a beach, and although the easy option is often the Costas or Cornwall, we have so many more tantalising treats for you. For example, sleep in yurts overlooking Lanzarote's quiet Arrieta Beach, head to Tobago which is teeming with secluded beaches or snorkel off Sardinia for real beach bliss.