Florida vacation advice
---
TIPS FROM OUR FRIENDS IN FORT MYERS & SANIBEL
Tips on getting around
---
Leah Biery, from our supplier, Sanibel Sea School, shares her Florida vacation advice:

"Biking is a fantastic way to see our area, especially on Sanibel. Billy's Bikes is an excellent rental shop. You can stop at all of our local shops and you'll see lots of wildlife including alligators, birds, and Gopher tortoises along the way. We love JN "Ding" Darling National Wildlife Refuge for wildlife watching on Sanibel, and the Corkscrew Swamp Sanctuary in Fort Myers. Also check out the little-known Bailey Tract and Lighthouse Beach on Sanibel. Kayaking on the Estero River will let guests experience a whole new ecosystem in Fort Myers and Sanibel Sea School is the perfect place for kids to learn about and explore our local ecosystems."
What not to miss tips
---
Lee Rose, communications manager at The Beaches of Fort Myers and Sanibel, shares his Florida vacation advice:

"The Island Hopper Songwriter Festival happens during the autumn on Captiva Island, Fort Myers Beach and downtown Fort Myers and sees award-winning, internationally-recognised singer-songwriters entertaining visitors. The free event takes place over 10 consecutive days and includes venues on the area's most beautiful barrier islands with a range of star-studded performers.  Songwriters who have penned No. 1 hits for such artists as Garth Brooks, Brad Paisley and Lee Ann Womack perform at multiple venues."
Local history tips
---
Lee Rose, communications manager at The Beaches of Fort Myers and Sanibel, shares his Florida vacation advice:

"The island of Cabbage Key was purchased by acclaimed author and playwright, Mary Roberts Rinehart in the 1930s. Her home is now a restaurant and inn, located on the Intracoastal Waterway. In the 1940s, the house was converted into a cosy inn with picturesque dining room papered in thousands of autographed dollar bills. The tradition, which has generated at least $70,000 worth of George Washington wallpaper, continues today. Now almost all visitors leave their mark."
Packing tips
---
Leah Biery, from our supplier, Sanibel Sea School, shares her Florida vacation advice:

"We recommend packing a reusable water bottle, which can be refilled at many businesses and water stations along Sanibel's bike paths. If you can't bring one, there are many available at local shops. Reusable bags are also great for reducing waste while shopping, and for trips to the beach. Water shoes are also great for exploring our shallow water ecosystems – just be careful to tread lightly!"
Health & safety
---
TRAVEL SAFELY IN the beaches of FORT MYERS & SANIBEL
Health
---
Other than an up-to-date tetanus injection in case you get speared by a spiky shell, you shouldn't need any injections to visit
Fort Myers and Sanibel, but you can always check with your doctor for peace of mind.
Overexposure to the sun is a very real possibility across the region – even on cooler days the sun is strong and the rays reflect off the water. Apply lots of high-factor sun cream and wear a hat and shades too.
Shells are beautiful, but they can be sharp too, so wear beach shoes to protect your feet from cuts.
Baby stingrays can lurk in the shallow, sandy water's edge; you'll see locals shuffling into the water to scare them off on their way; learn the Sanibel shuffle and use it.
Red tide contamination in the water and red tide algae can cause a bad rash and an allergic-type reaction even at medium concentration – your greatest risk is through eating shellfish that has been in contaminated water, so don't collect and eat your own; buy what you need from trusted local markets and restaurants instead.
Safety
---
Fort Myers and Sanibel is generally a very safe destination, although, as with anywhere, you should exercise the usual precautions – don't have money on show and always make sure your valuables are secure back at your accommodation.
Alligators love hanging out in the grassy areas near the water of canals, lakes and lagoons, so don't let anyone – kids especially – approach the edge unless under guided and safe supervision.
Even in wildlife refuges, it's never a good idea to approach or feed any of the animals.
Sharks have been known to enjoy a swim in Florida's warm waters – if there's a sighting the beach will be closed, so never ignore this. A general rule of thumb is not to go in the water between 5pm and 9am between May and September.
Florida is the lightening strike capital of the US and thunderstorms are common. Keep away from the beach and the water during storms and find something to do indoors.
Hello.
If you'd like to chat about Fort Myers or need help finding a holiday to suit you we're very happy to help.
Rosy & team

01273 823 700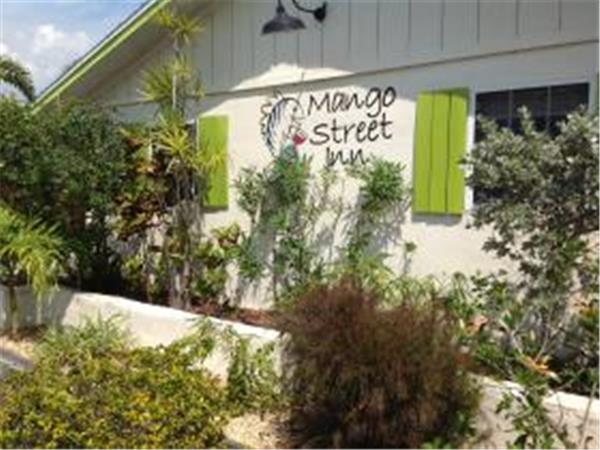 Unique bed and breakfast style inn on Fort Myers Beach
From
US $105
per accommodation per night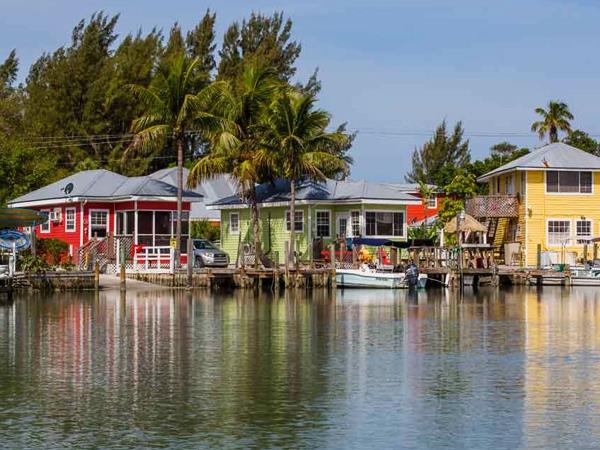 Charming waterview cottages by Gulf of Mexico and sunset bay
From
US $119
per accommodation per night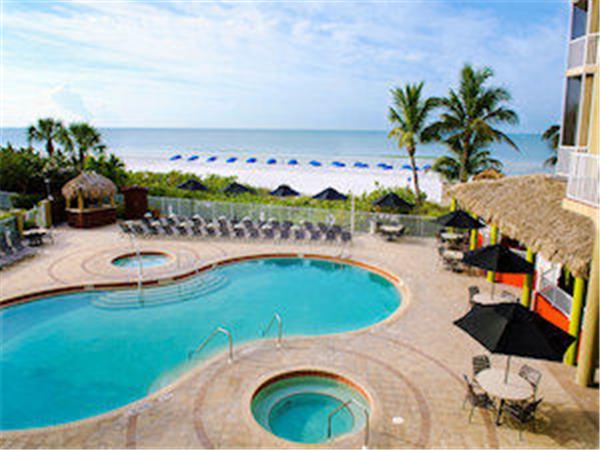 Luxurious all-suite accommodations with beach front location
From
US $169
per accommodation per night