Thanks to the brilliant variety of fish that swim their way over from the Gulf of Mexico, the Beaches of Fort Myers and Sanibel is a paradise for fans of feasting on fish and you can barely move for seafood restaurants, all serving delicious dishes from whole fish simply BBQ'd to decadent seafood platters dripping in garlic butter. With this comes depletion in stock however, so
it's really important that you choose some sustainable options from the menu alongside your favourites, which might involve trying something new.
Fortunately, most eateries won't stock or serve any fish that is overfished, intensively farmed, or a harm to the environment through irresponsible fishing practices.
Restaurants across the region are clued up and serve a range of unusual dishes alongside more recognisable ones – the
Heights Foundation
in Fort Myers for example is known for organising Sunday cook-offs in which local chefs learn to clean and cook fish that may are in plentiful supply, but need to be prepared properly and safely and so are often avoided 'just in case'.
One example is lionfish – an invasive, non-native species that has spread rapidly throughout the Gulf of Mexico and the Caribbean, causing havoc with the ecosystem and fragile reefs.
The more of these that are served up on a plate – the more incentive it gives to local fishermen to take them out of the waters where they don't belong.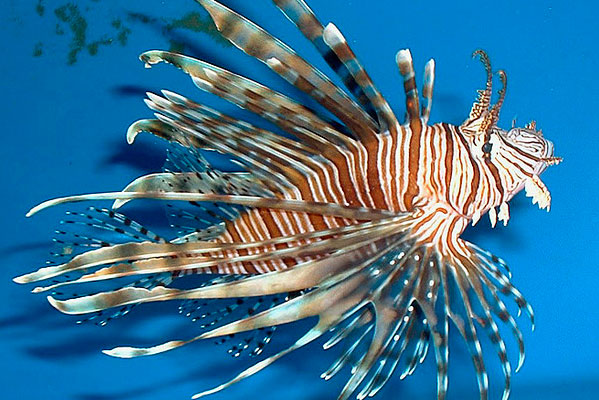 What you can do
Download the
Seafood Watch app
, so you're clued up on the status of your fish before you order it. And try the lionfish!